UPDATE: A previous version of this article noted Santiago "Slemds" Alèn at No. 2 in the Sudamericano 2021 Relegations match. Slemds did not participate in a tier-one vs. tier-one match, and therefore is ineligible.
However, Slemds did notch 71 kills during said match. SiegeGG apologizes for the error.
---
With the 2022 Six Invitational now only a few weeks away, the final teams in each region are being locked in during this month's regional qualifiers. This weekend saw the European qualifier take place, as MNM Gaming pulled off a lower bracket run and avoided a reverse sweep in the grand-final to qualify.
The best-of-five grand-final against cowana Gaming also saw Luke "Tyrant" Casey break the two records with a total of 65 kills -- the highest number of kills in a tier-one BO5, and the highest number of kills in a tier-one Rainbow Six match.
The newly-minted EUL player had 13, 15, 11, 14, and 12 kills across each respective map.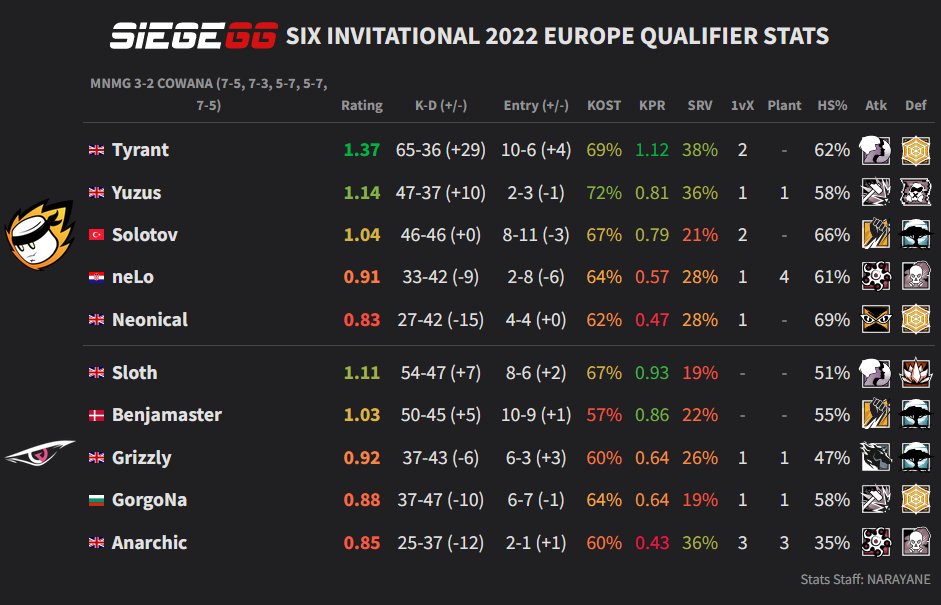 Just below him in second place is Jaime "cyb3r" Ramos, who secured 57 kills in the Six Sweden Major grand final against Ninjas in Pyjamas. That record is still the highest on LAN, however.
Last night's game also saw Cowana's Jake "Sloth" Brown reach 54 kills, making him the fourth player to break the 50-kill barrier to date.
The best-of-three record, meanwhile, is jointly-held by André "Nesk" Oliveira, who got 49 kills against TSM at SI 2021, and Richie "Rexen" Coronado, who got 49 kills against Disrupt Gaming in Stage 2 of the 2020 US Division.
Nesk, however, is the sole holder of the BO3 kill record on LAN.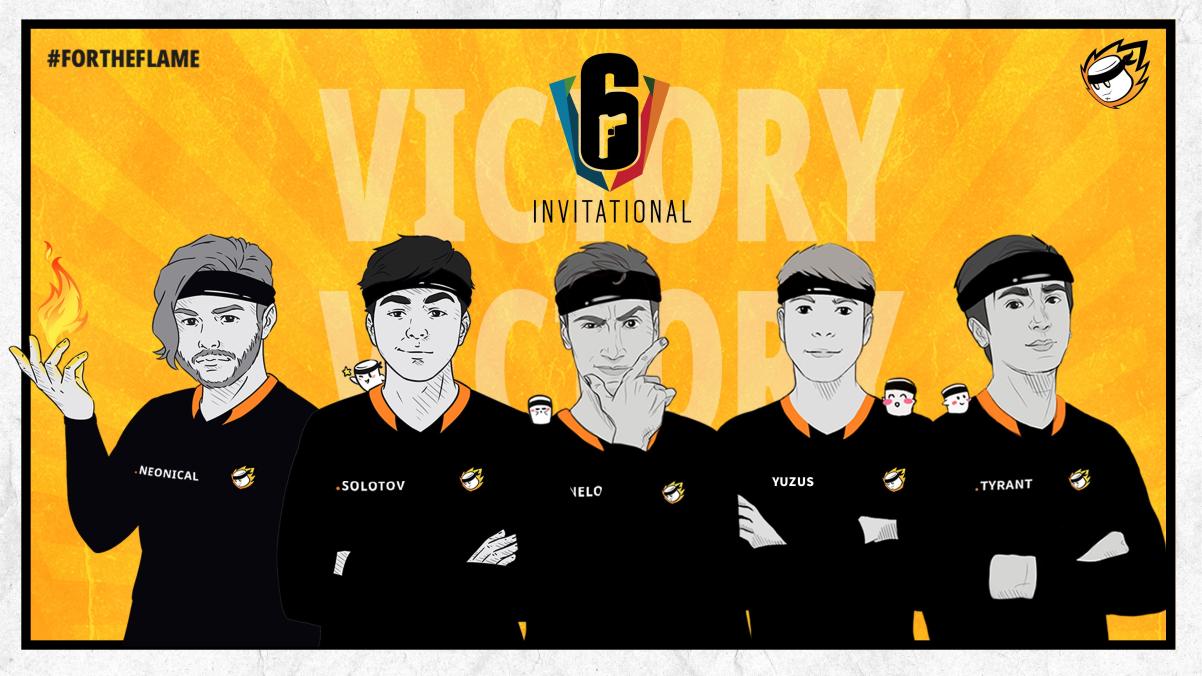 This win by MNM Gaming also sets a number of other records, as SI22 will now include the most British players of any global tournament (seven) and will be the first global event with multiple British teams.
The UK will thus be the most represented European nation at a Major for the first time, and will only be behind Brazil, the USA, and South Korea globally.
Next week will see the North American qualifier take place while SI22 kicks off just another week after. Until then, keep up to date with all the announcements on our dedicated coverage page for the tournament.