Fresh off securing their promotion to the European League last month, the UK-majority team MNM Gaming has become the final European team to secure qualification to the Six Invitational 2022.
They will now join heavy-hitters BDS Esport, NAVI, Rogue, and Team Empire at the premier event in Stockholm, Sweden next month.
MNM Gaming had begun their EU Qualifier journey with a tense 0-2 loss to cowana Gaming themselves, which had dropped them into the lower bracket from the get-go. However, they took down Team Vitality with relative ease in their second match of the first day.
The final day began with a match against Team Secret in the Lower Bracket Final, where MNM had to play all 12 regulation-time rounds to win on Kafe. A comeback on the second map was thwarted, despite all 12 rounds played once more, but MnM secured their position in the grand final with a strong 7-2 on the final map anyway.
Having thus already played 33 rounds, MNM were unquestionably at a disadvantage heading into the grand final against cowana. Cowana's upper-bracket run also meant they were able to pick two maps and ban a third before MnM could pick and ban their choices of maps.
MNM still were able to race ahead to a 2-0 map lead, however, after a 12-round first map and a much more comfortable 10-round second map. However, cowana mounted a comeback that saw them win the third and fourth maps by 7-5 margins instead.
MNM ended up playing a total of 91 rounds on the day, with yet another 12-round map in the grand final decider, but came out on top in an impressive showing of endurance.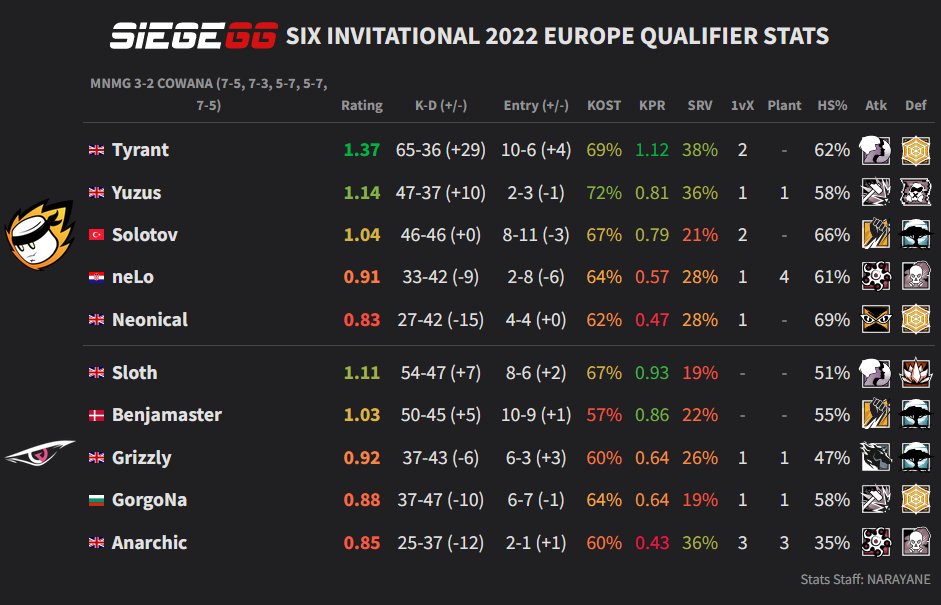 Catch MNM Gaming at the Six Invitational 2022 from Feb. 8 onwards.