The EUL Finals, relegation, and the Challenger League grand-final will all take place over the next two weekends, starting later today.
This event will both crown the 2021 champions and set up the 2022 season, with at least one new team set to lock in their ticket to the pro-tier league.
Schedule
The games will be played on the following days:
Dec. 11 -- EUL semi-finals
Dec. 12 -- EUCL grand-final
Dec. 18 -- EUL relegation match
Dec. 19 -- EUL grand-final and third-place playoff
The two grand-finals and the relegation match will all be best-of-five map games.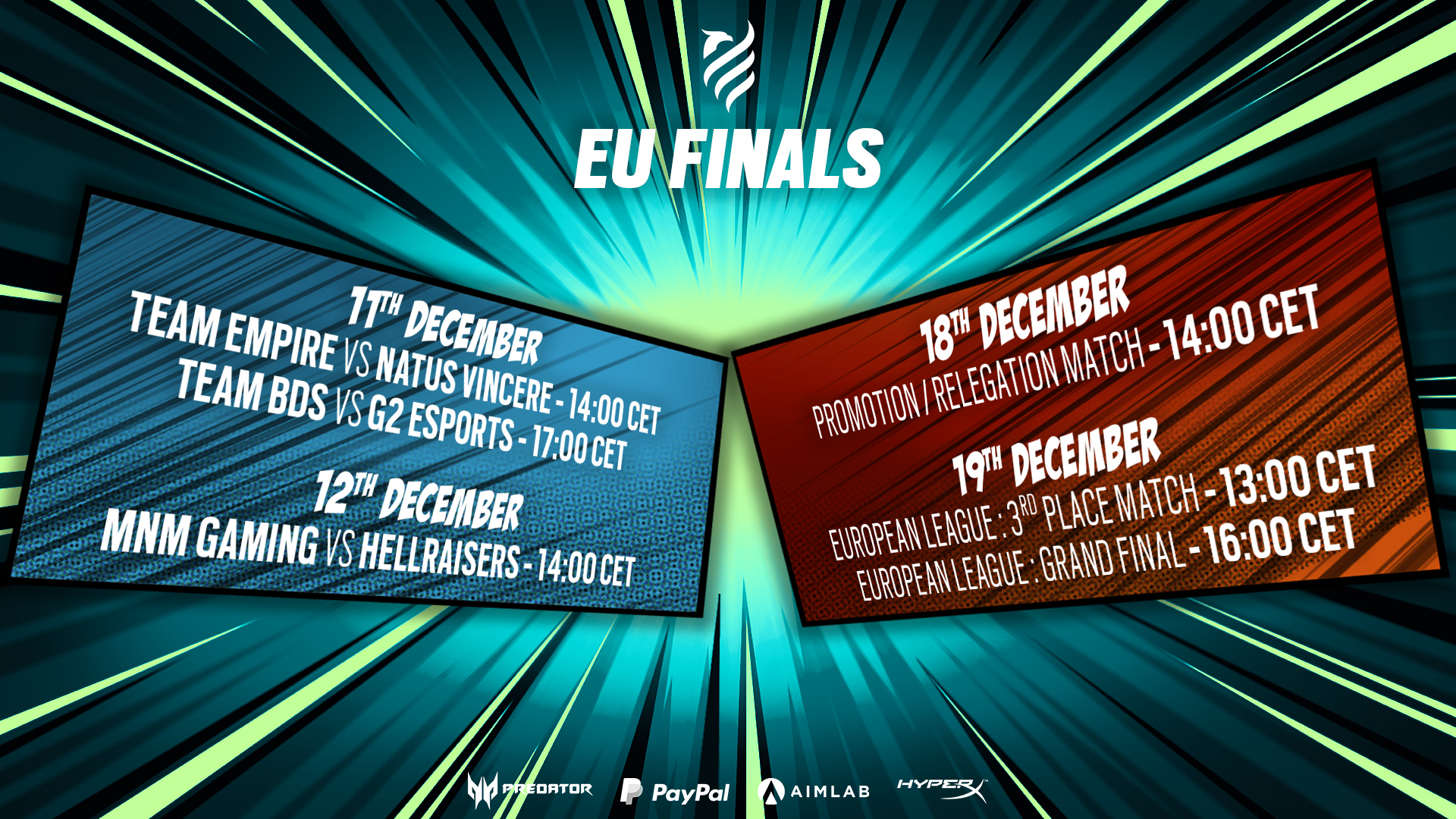 EU League Finals
The top four teams across the three EUL stages will be competing in a single-elimination bracket for the massive €100,000 prize pool.
BDS Esports - Shaiiko, Renshiro, RaFaLe, Elemzje, and BriD
Team Empire - ShepparD, JoyStiCK, Scyther, Dan, and Always
Natus Vincere - Saves, Doki, Blurr, Secretly, and Nathan
G2 Esports - Jonka, Hungry, CTZN, Virtue, and Kayak
With the tournament taking place online, BDS will be the clear favourites, as they ended the year 15 points ahead of their closest rival -- 63 to 48 -- and were the only European team to make the top-eight at all three international events this year.
To get the title, they will have to first avenge their 2020 grand final loss to G2, and then take on the winner of the clash between EUL Finals returnees NAVI and debutants Team Empire.
EUCL Finals & Relegations
In addition, this weekend will see the European Challenger League grand-final between MnM Gaming and Hellraisers, with the winner set to replace Heroic in the EUL for the 2022 season.
The loser will then face Team Secret next week in another best-of-five match, with another EUL spot up for grabs:
Team Secret - pacbull, SlebbeN, Gomfi, Keenan, and Kendrew
MnM Gaming - Yuzus, Tyrant,m, neLo, Solotov, and Neonical
HellRaisers - SmashByAsh, flaers0, eXoduSS, rush, and Amision
While it's hard to predict what will happen in these games, MnM Gaming have had a very impressive Challenger League season so far, including a 2-0 victory in the upper-bracket final against DeathroW, who in turn had beaten HellRaisers 2-0.
Team Secret, meanwhile, have had a rough year. They only narrowly avoided Heroic's fate of automatic relegation, but have looked far more impressive in the SI 2022 Open Qualifier than MnM have.
Broadcast
The games will be streamed on the main Rainbow6 Twitch account and narrated from Paris by much of the EU League talent we heard throughout the year. However, Jessica "Jess" Bolden will be absent, as she is currently working as a commentator for the VALORANT World Championships in Berlin.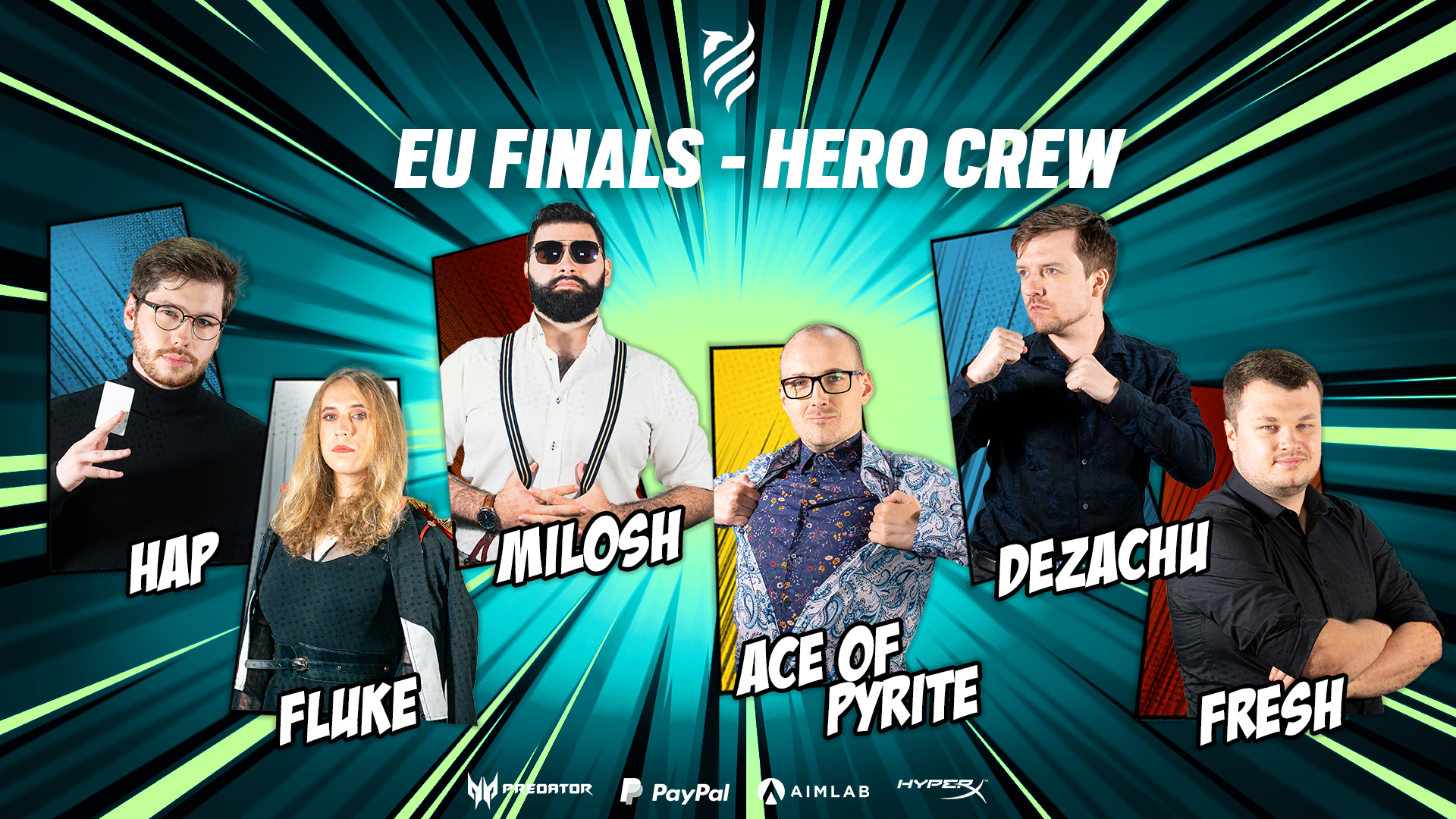 Be sure to check back after the games for full news and statistical coverage as the 2021 European League comes to an end.