(Banner image: Ubisoft/Joao Ferreira)
Before the Sweden Major kicked off earlier today, SANDBOX Gaming had felt somewhat confident that they'd come out swinging. While Sihun "Nova" Lee had stated that the Koreans were working on managing their nerves, signing with a Korean organization and using DWG KIA as an inspiration had helped settle them.
But coming up against the reigning champions was always going to be a tough task, and Team oNe shredded the Koreans 7-2 on Coastline. Nerves, stated Nova and Chanyong "Static" Han were a factor.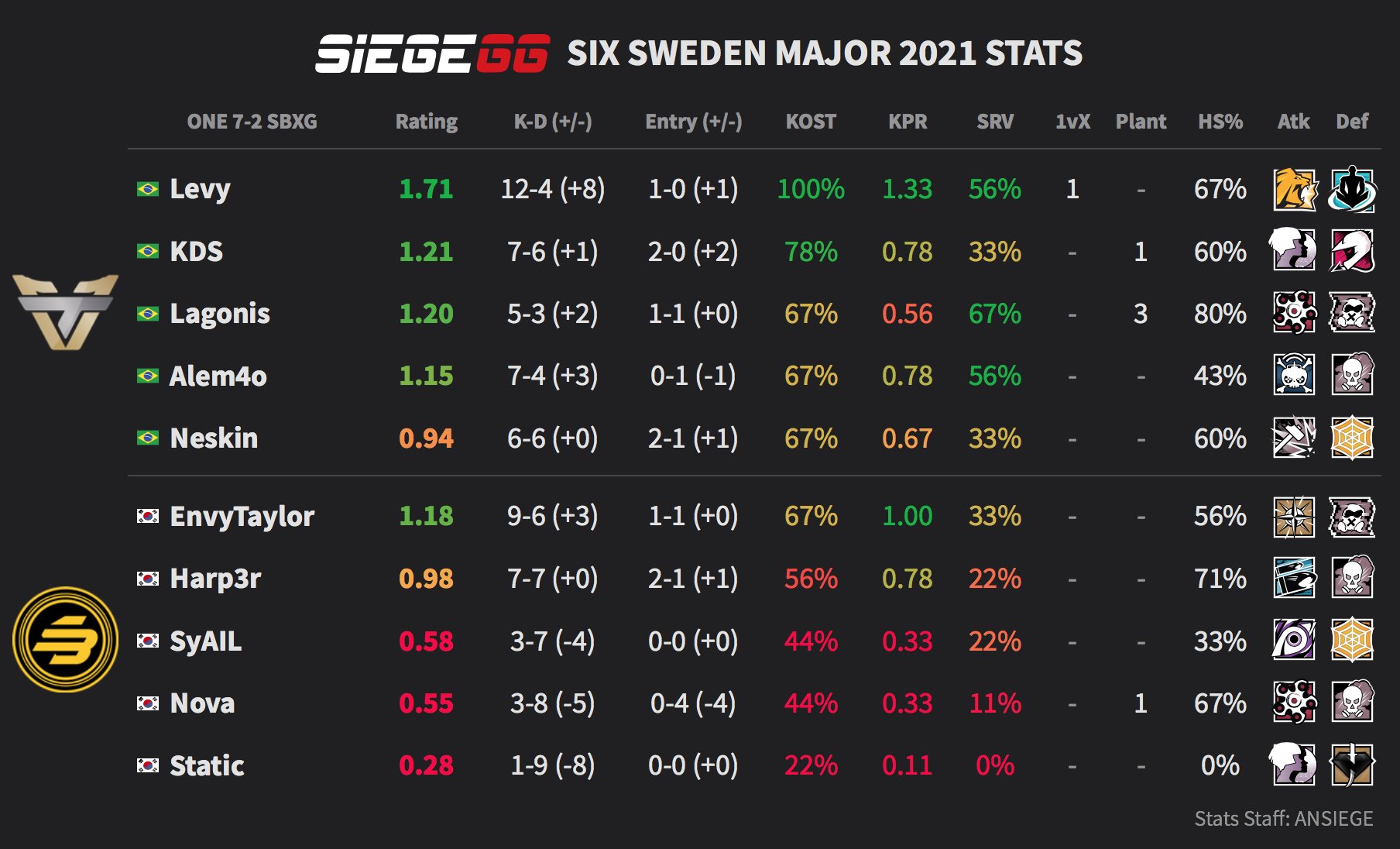 "They were the champions of the last Major … it was stressful, it made us nervous," revealed Static in the post-match press conference, explaining his team's poor performance. "And also, [the game was] in the morning and I feel like our brains have not been working well enough yet because it's just too early … We couldn't show you even 10 percent of our strategy."
Communication was the biggest failure point for the Koreans against the Mexico Major champions, he continued, and felt that the Brazilians were "beatable" if SANDBOX had been able to burn away the embers of sleep.
"Our timing was late," elaborated Static. "Since I am the main [IGL], I feel like when there was the time to push during roaming, the other person wouldn't do it… they were just too late. Another person who was supposed to watch [flanks] wasn't doing that either."
SANDBOX Gaming are set to play Team Vitality in just an hour, at 4 PM CET (UTC+1), and the way they spent the past few hours will dictate whether they are able to have a respectable showing. Not only are Vitality from a different region, they are also not to be trifled with, having shut DarkZero Esports down 7-1 in their opening game.
"The main thing that we do is exchanging feedback," said Static of his team's plans to reset for the Vitality match. "We are a team that values communication so much, and yet we weren't able to actually put it into action."
Despite the tough start, the Koreans still seem cautiously optimistic about themselves and their fellow APAC teams -- none of whom have been able to take a win so far today. The closest a team has been was in the Chiefs vs. Rogue game, where the APAC South squad managed one point in a 7-8 loss.
"Yeah, I'm confident all of us [APAC teams] will be fine in advancing from the group," chimed in Nova.
Catch SANDBOX Gaming next at 4 PM CET (UTC+1) when they take on Team Vitality.