Talent announcements for Majors are supposed to be exciting, they're supposed to be invigorating. But for Tobias "BikiniBodhi" Emil, it came with a bit of anxiety as well: it's his first time ever working an event, and he knew there would be a bit of hostility slung his way.
"I wouldn't say that people talking, you know, down to me gets to me, what gets to me is me having to deal with stupidity," he said in an interview with SiegeGG.
From the outside looking in, it's easy to dismiss BikiniBodhi as a poor choice to work at an event as prestigious as a Major, especially since he's never worked in this capacity before. His YouTube channel -- his full-time job -- is mostly content that some deride as "casual".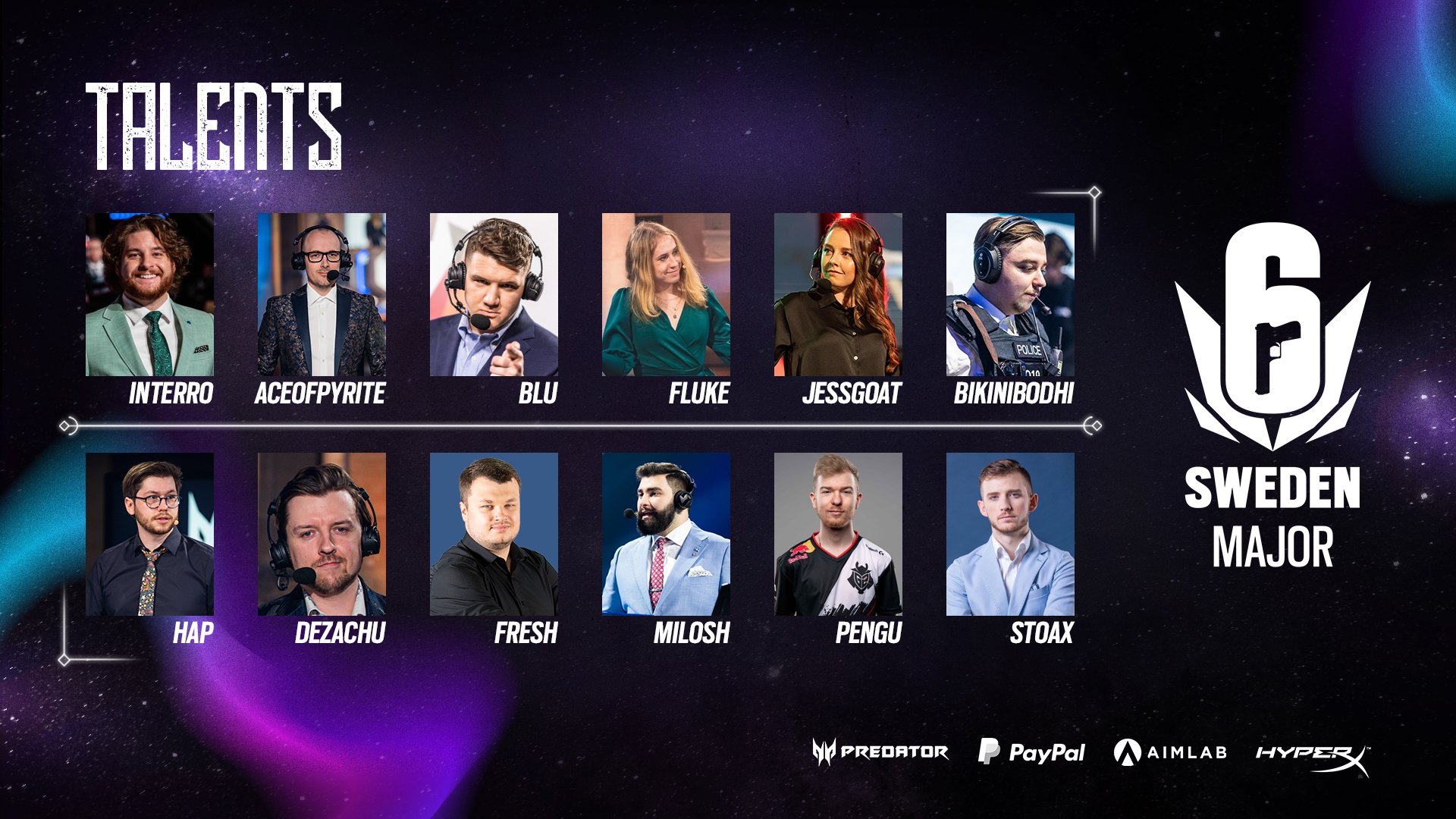 It might not be readily apparent from a surface-level skim, but BikiniBodhi has significantly more to him than his goofy YouTube persona.
He says he was always a fan of the esport, but the tangible ties that bind him to the competitive scene had their genesis in the Rio Finals, in one of "Rainbow Six"'s biggest upsets: Fnatic over Evil Geniuses.
"It was just really enjoyable to watch, because they were really playing something different. APAC still to this day do play a very different 'Siege' that is enjoyable to watch, because it strays away from the norm that you usually see in EU or NA. Of course, there's some teams in EU and NA that stray away from that. I like watching SSG and DZ because they tend to do some experimental stuff as well. And I really do love the experimental style of 'Siege'," BikiniBodhi said.
Beneath the joking around in the Quick Match playlist and whimsical editing style lies someone who has dedicated six years of his life to "Siege", and not just in the casual part of the scene. After the Rio Pro League Finals, BikiniBodhi said he began messaging with Fnatic, the team that captivated his interest, and at some point, either he or Etienne "Mag" Rousseau mentioned joining Fnatic. The rest is history, BikiniBodhi joined Fnatic.
BikiniBodhi has sat in on Fnatic scrimmages, he's been in boot camps with the team, and says he even stood in for some scrims. It's not exactly advertised, but it's not a secret either: BikiniBodhi has ties to the competitive side of the game.
So, how did this unlikely partnership for the Major come about? Mutual interest. BikiniBodhi says he reached out to a Ubisoft contact, who said they had plans to pitch him in some kind of capacity, not necessarily as a desk analyst. "It never really was specifically like 'pitch me as an analyst', or anything, it was more like, 'can we do something?'," he said.
It's not a secret that the "Rainbow Six Siege" community has a massive wedge in the middle. There's a divide, a wide gulf between the competition-minded esports side and the more casual side. No matter how it began, the divide exists, and it's something BikiniBodhi acknowledges, and hopes to help heal.
"I want to help sort of, like, bridge the two communities together and sort of like help heal that gap instead of making it even further apart," BikiniBodhi says.
Those expecting to see BikiniBodhi during the group stage are mistaken. He says his contract and presence on the desk will only be for the playoff segment of the broadcast. Additionally, he isn't trying to prepare for the Major alone, BikiniBodhi says he's been chatting with EUL talent Ghassan "Milosh" Finge, Derry "Dezachu" Holt, and Jess "JessGOAT" Bolden specifically, and that he's definitely received some help being "on-boarded".
"Yeah, I'm excited to prove that [I do have a knowledge of competitive play] and I do feel fairly confident," he said.
The playoff phase of the Sweden Major will begin on Nov. 12. The group stages will begin on Nov. 8.