Banner image via Ubisoft Italy
As announced last weekend, the grand-final of the 2021 Winter season of the PG Italian Nationals will take place next weekend at the Milan Games Week event. This event will allow spectators, making it the first LAN to do so globally since the start of the covid-19 pandemic last year.
For full details on the action so far check out our weekly roundups and read on for details on the finals.
Jump to:
The Semi-Finals
After a month of games, the PGN double-round robin league stage came to a close last week with the two Challenger League playoff rosters of Mkers and Totem Esports sitting in first and second place respectively.
Just behind them was the two-times Italian champions of MACKO and then the mixed Italian, British, and Russian Hmble lineup in fourth, leading these teams to qualify for yesterday's semi-finals.
Starting with Mkers, their semi-final against Hmble saw a very strong outcome that was widely expected. This is as after a clean sweep on their attacks onto Villa to take map one, Mkers then came back from an initial 2-4 offensive deficit to win five rounds running on their defences to end Clubhouse, 7-4.
The second matchup between MACKO and Totem was a much more contested affair as all three maps flirted with overtime. After going down 4-7 on Kafe, MACKO then excelled on Chalet's attack and won five out of their six Oregon defences to win the next two maps 7-5.
The Grand-Final
This result set up a classic Mkers vs MACKO best-of-five map grand-final for the title of Italian champions.
These two teams have met nine times with Mkers leading head-to-heads, 11 maps to 4. As well as this, the teams met in last year's PGN Winter grand-final which MACKO won 2-1 due in part to Mkers playing with their coach standing in for Sloppy.
MACKO's win over Totem to get this far was quite an achievement as they managed to best two Challenger League rosters to reach this position despite failing to qualify for the tournament themselves.
With Mkers set to play a key knockout game against Acend in the EUCL lower-bracket on Friday followed by a possible follow-up against Hellraisers on the 18th, it is likely their head won't be completely in this game while MACKO will be focusing purely on winning the PGN title.
This, along with Mkers' recent 7-8, 6-8 loss against Totem -- the roster MACKO took down yesterday -- gives MACKO a fairly feasible chance to upset the favourites come next week in front of their first stage in two years.
The Venue
This game will take place at the annual Milan Games Week event on Friday, November 12th in the Fiera Milano exhibition centre. This means the game will clash with the Six Sweden Major quarter-finals happening at the same time.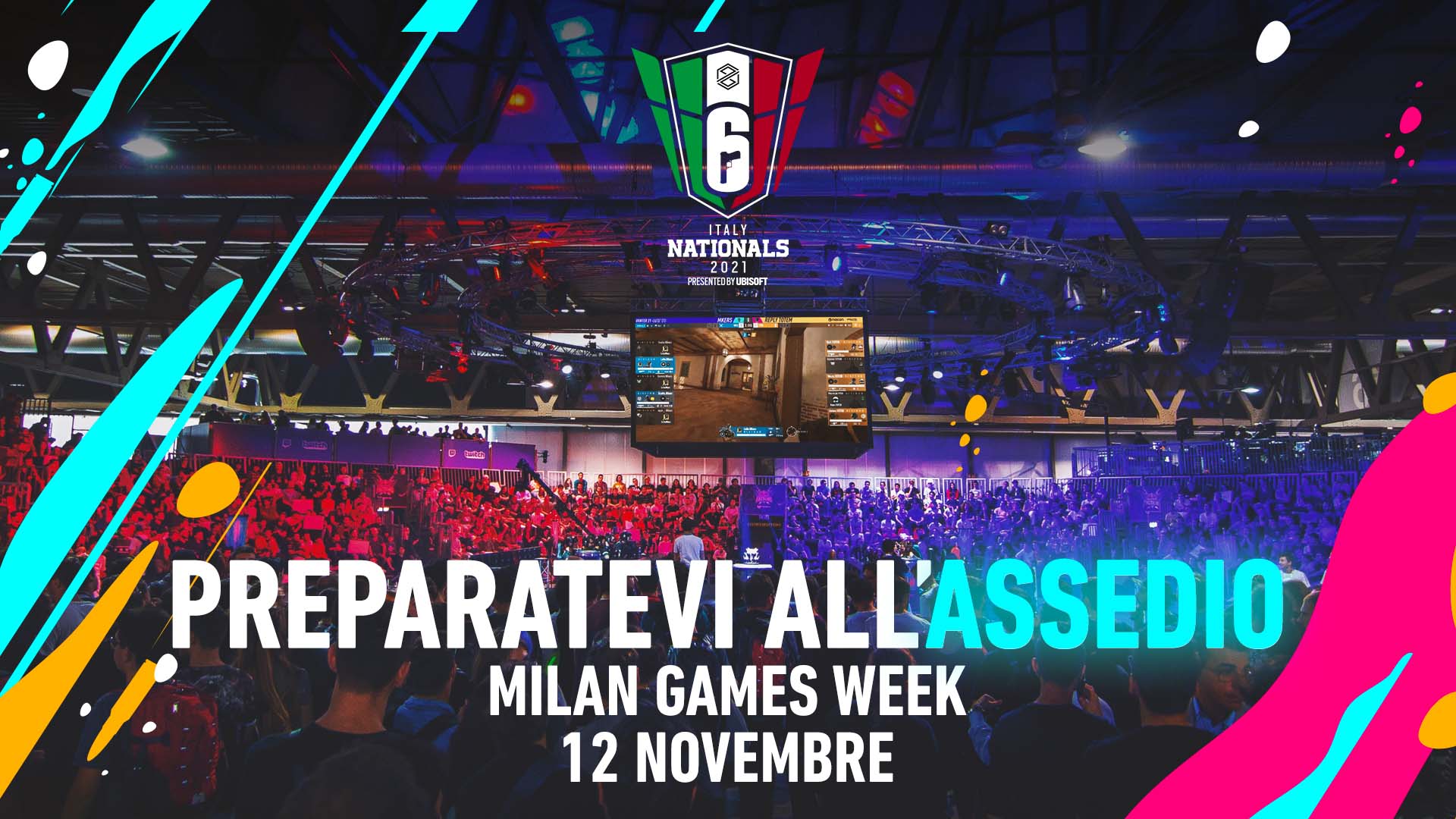 The Milan Games Week previously hosted the Euro Cup tournament back in 2018 while the last PGN LAN Finals in December 2019 also took place in Milan. The game will be hosted on the main Esports Stage during the Intel Esports Show with League of Legends, Fortnite, and Rocket League tournaments also taking place during the show over the weekend.
This means the PGN league will join the 6 French League, Polish Masters, Japan Championship, and Saudi eLeague tournaments as one of the earliest nationals to return to a LAN environment since the start of the covid-19 pandemic.
As well as this, it will be the very first R6 event to allow spectators as all Milan Games Week ticket holders will be able to attend and view the matches live.
---
Check back here at SiegeGG for coverage of these Finals and the Sweden Major next week.