Following a 7-4 loss to Team Liquid today, Santos e-Sports has officially finished the 2021 Brasileirão Season in last place, meaning they will have to play in a relegation match to retain their spot in the 2022 Season.
After initially attending the very first Six Invitational while known as Santos Dexterity, the Santos organization rejoined the pro-tier leagues at the beginning of 2020 by picking up a number of Challenger League players, including three members of the ex-Elevate roster. After finishing 2020 in ninth place, Santos opted to drop most of this roster which included Dyjair "Mity" Soares, who won the Six Invitational just two months later.
Going into 2021 Santos remade their roster by picking up four more Challenger League players. This new team managed to finish the following three Stages in ninth, eighth and now last place. They fell just behind W7M on the final playday leading to their relegation.
Santos will therefore play the winner of the Brasileirão Série B Challenger League tournament -- a league SuperNova Team is currently leading -- for a spot in the 2022 Season later this year.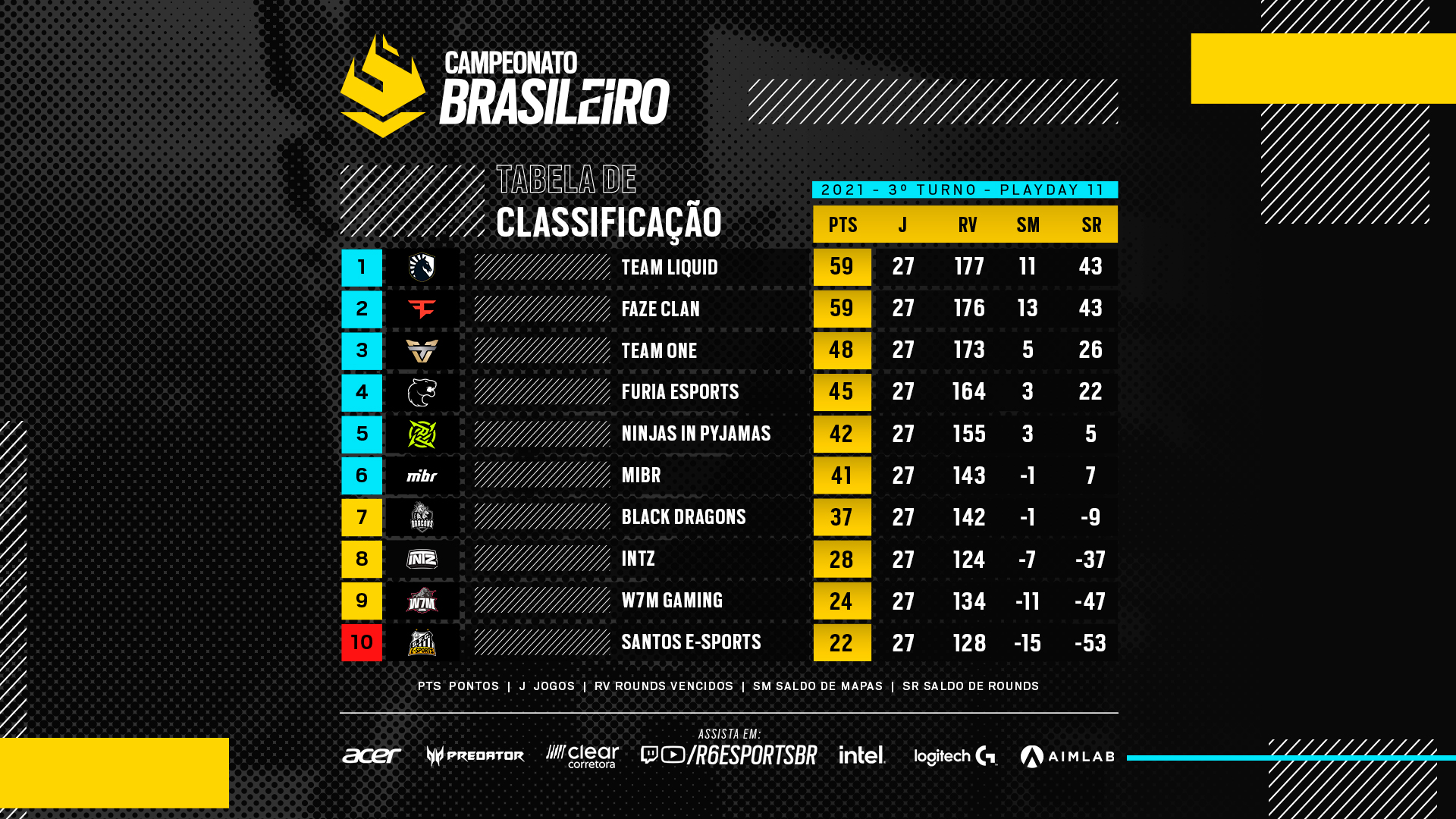 With this result, Santos joins Leviatán Esports from South America and Chivas esports from Mexico as the three LATAM League rosters which will be aiming to defend their spot into the 2022 Season.