Heroic auto-relegated, Team Secret still with a chance
After a loss to G2 in the final EUL match of the week, we're forced to say goodbye to the current makeup of Heroic. They're locked into last place in overall points across the three stages, which means they're auto-relegated from the league.
The roster has arguably been through more adversity than any other roster in any top-flight league this year -- they've lost their organization twice, and will now have to fight their way through Challenger League to make it back to the EUL. At times, the roster showed promise, but never truly could push through in 2021.
In total, the team played under four names during 2021: Tempra, TrainHard, unKnights, and Heroic.
Team Secret aren't relegated just yet -- they have the chance to fight and win their spot in a relegation game against the EUCL runner-up. That match will occur at the EUL Finals in December. The victor will be in the EUL for the 2022 season. However, the result is surely disappointing for a roster with a lot of talent that had sparks of brilliance that never caught.
G2 net pair of big wins
Outside of BDS, it doesn't seem like many teams had a good EUL week, except for G2. The perennial power netted a big win over Rogue after gifting them a free map ban. G2 apparently ran out of time when deciding on a map to ban.
The blunder of sorts ultimately didn't matter. G2 won in overtime, 8-6, securing two points for the overtime win. They'd go on to beat Heroic 7-5, auto-relegating the French side and setting themselves up for another potential Major berth.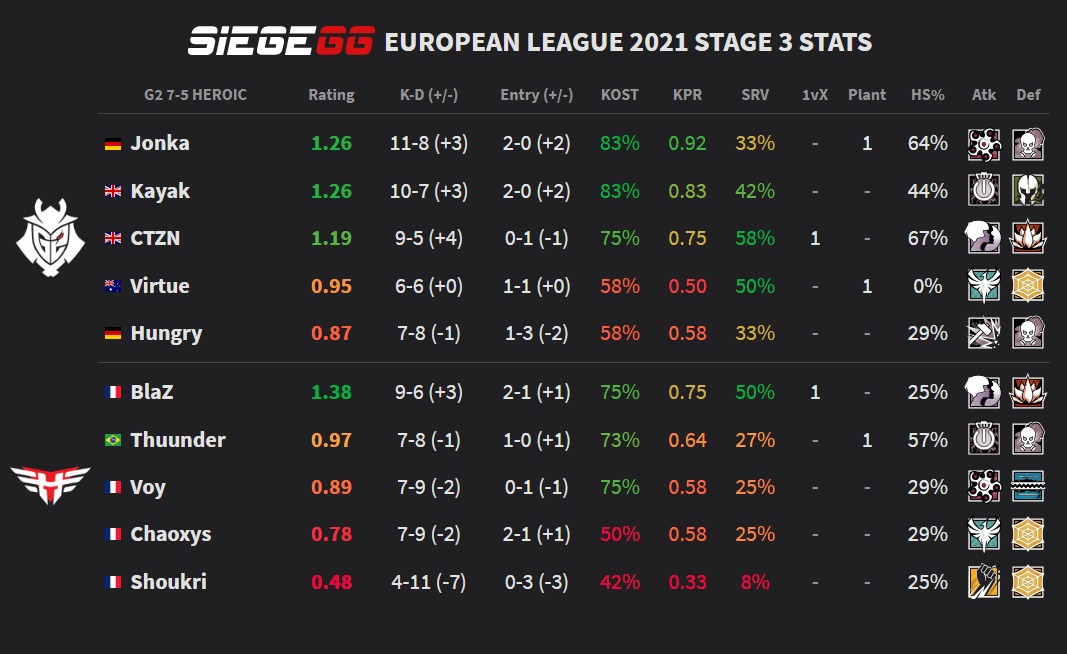 G2 don't control their own destiny: they need to keep winning, yes, but they need some other teams to lose if they're to make the Sweden Major. Specifically, they need Empire, Vitality, and cowana to lose.
A point in G2's favor: they hold the head to head tiebreaker over cowana and Vitality. They'll play Empire next Monday, Oct. 11, and could potentially acquire another head to head tiebreaker over a team on the Major bubble.
It's a longshot -- but it's technically within the realm of possibility.
BDS flex French muscle
Currently, BDS stands in a caliber of their own in the EUL. They haven't lost yet, and have only been pushed to overtime twice. They're already qualified for the Sweden Major and SI 2022.
That doesn't matter, the French side just keep winning. They dismantled Team Secret on Monday, and came back from a three round deficit with four rounds in a row to beat cowana in overtime.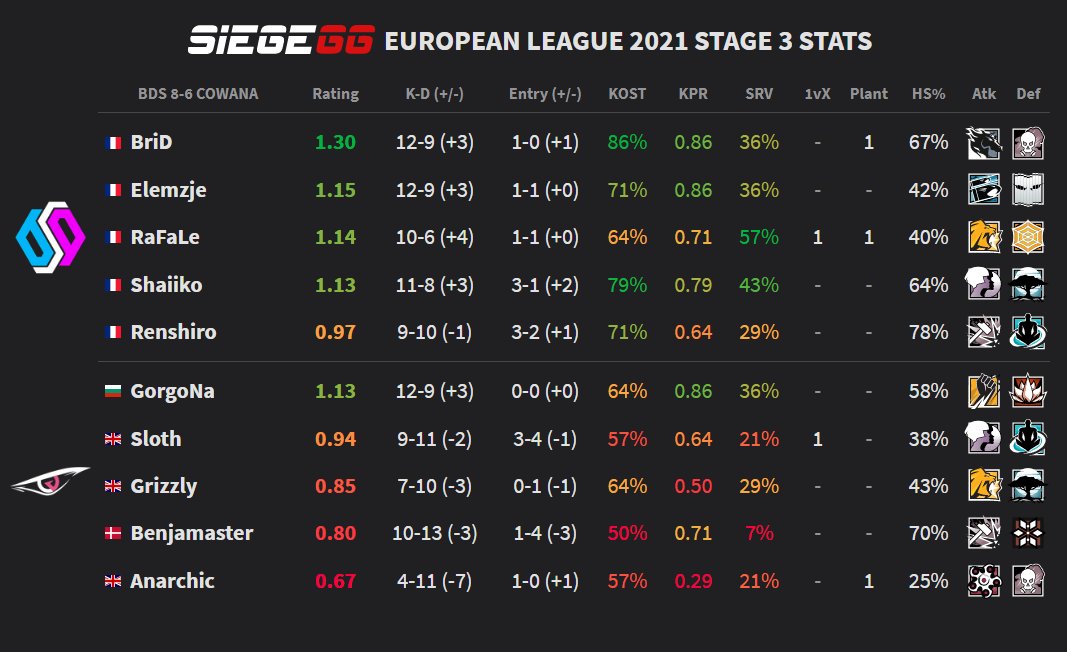 At this point, BDS in regional competition have become automatic, machine like. Excellence is their standard, losses are aberrations. We should expect nothing less from a world-class roster like the one under the BDS banner.
Surging Virtus.Pro not completely out of Major contention yet
Virtus.Pro was firmly in the cellar of the Stage 3 rankings after three early losses, but clawed their way back into contention with three straight wins. A regulation loss on Thursday against their Russian counterparts, Team Empire, hurts their Major chances, but doesn't completely kill them off.
VP aren't in as prime a position as G2, however. That's due to how the tiebreaker head to head rules play out. They lost to G2 and Vitality, two of the teams they'll need to jump in order to make a serious run at a Major spot. Depending on how things shake out, there's still a chance for VP, but it's slim.