The start of the Autumn 2021 season of the Korean Open last week saw four of Korea's top names; DWG KIA, T1, Talon Esports, and the ex-Cloud9 roster mantisFPS continue competing with four of Korea's top upcoming teams for the ₩60,000,000 (~US$51,000) prize pool.
Here's a rundown of the opening play days and a look forward at the games to come:
Jump to:
Day 7
mantis 7-3 RECON
T1 7-3 D4RK
Viper 7-3 TALON
DWG 7-3 GvJ
While the four pro-tier teams, mantisFPS, Talon Esports, DWG KIA, and T1 are in the top four after the first six play days, a major upset occurred this week when Viper took Talon to Club House.
Viper narrowly clinched its offensive half due to a 1v1 by "KimJun" over Yugeun "h3dy" Kwon, who was on a quadruple kill before opening their defenses with two more wins to reach match point. Talon secured a third win off the back of a h3dy triple, before "ZeroOne" clinched the win for Viper in a rather unexpected result.
This win now positions Viper as a real contender for one of the two APAC North relegation spots, which many thought RECON and D4RK were going to comfortably take.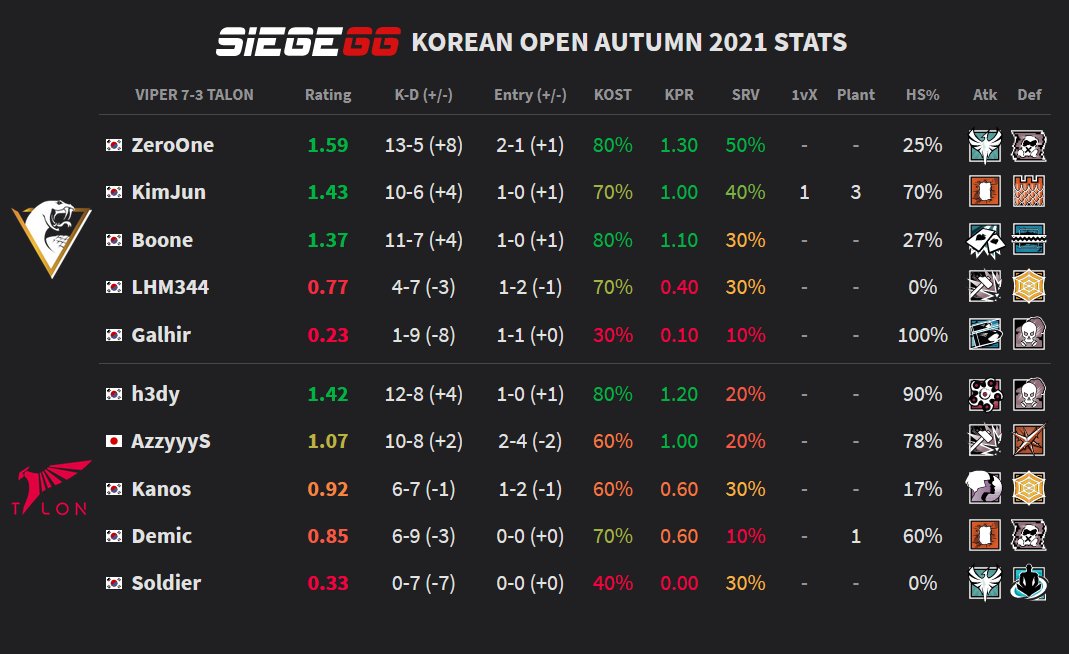 Day 8
DWG 7-3 D4RK
T1 7-3 RECON
mantis 7-5 Viper
TALON 7-3 GvJ
The next day, Viper tried to repeat this performance against the league leaders of mantis on the map of Oregon. After an initial 1v1 from Viper's "Boone", mantisFPS responded in kind as Hyojun "Harp3r" Lee won a 1v2 by round timer while Dongseon "SyAIL" Song won a post-plant 1v3 to take the half 4-2.
The following half saw mantis increase this lead to 6-3 before Viper won two flawless defences in a row as it looked like Viper's final form had been unleashed. Unfortunately, mantis awoke just in time to end this, as "Galhir" was left in a 1v5 and was cut down two kills later.
This 7-5 win for mantis means they remain in first place, while Viper will likely be disappointed with missing out on at least one point despite its solid performance.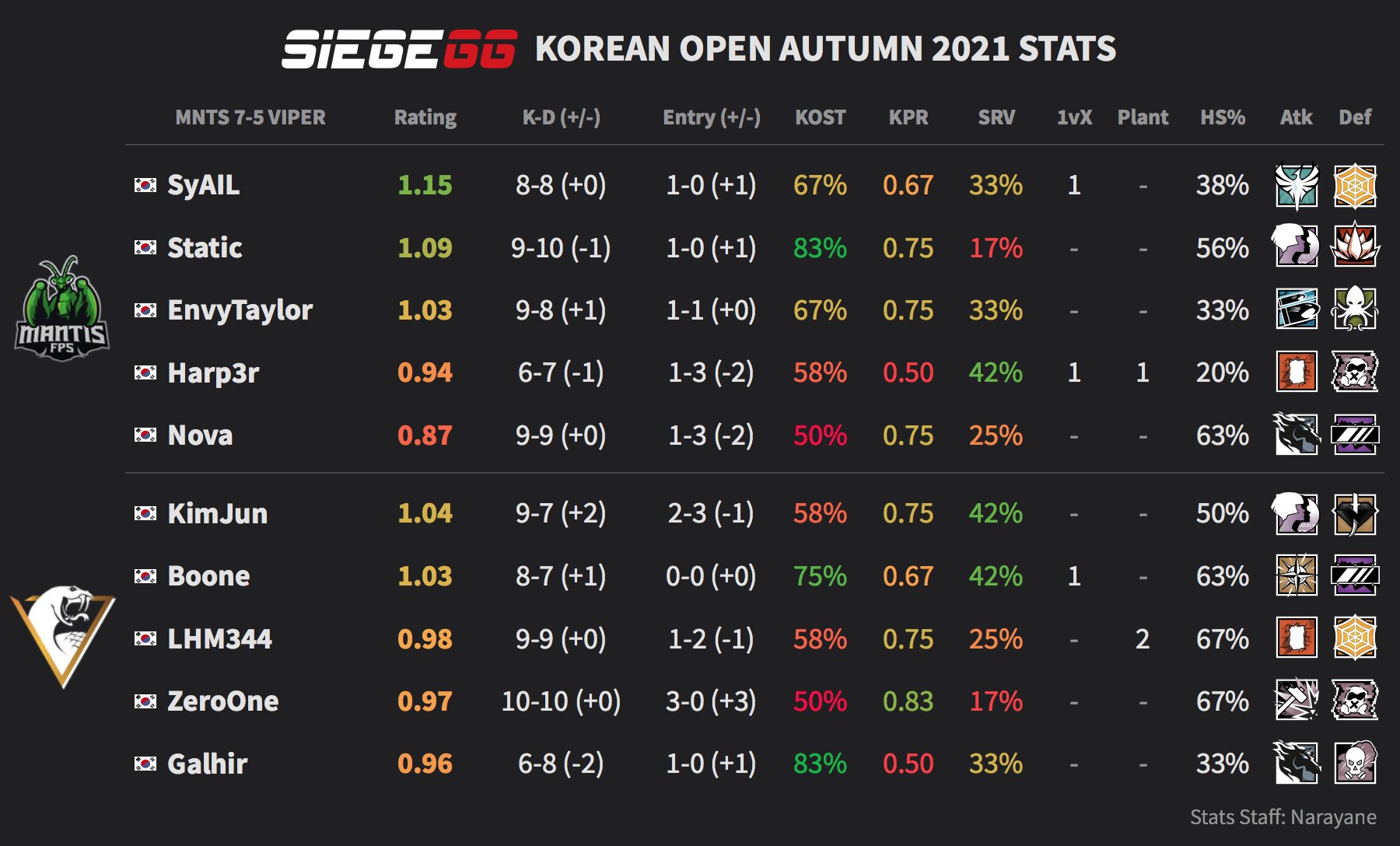 Day 9
T1 7-5 Viper
RECON 7-4 D4RK
Mantis 7-1 GvJ
DWG 7-5 TALON
Finally, on play day nine, the Match of the Day saw a matchup between DWG and Talon, which was a fairly close matchup on Chalet.
Both teams secured a clutch in the first half -- a 1v1 from Talon's Sihyeon "Soldier" Lee and a 1v3 from DWG's Sewoong "CATsang" Heo -- to end Talon Esports' offensive half tied. This back-and-forth the continued, all the way till round 12.
After Talon failed to break this pattern on round 10 due to Soldier, h3dy, and Seongbeom "Kanos" Lee all losing in a 3v1 against Sanghoon "yass" Yoo, DWG didn't throw away its opportunity, as Byeonguk "RIN" Jang got the opening and closing kill on Zofia to end the game, 7-5.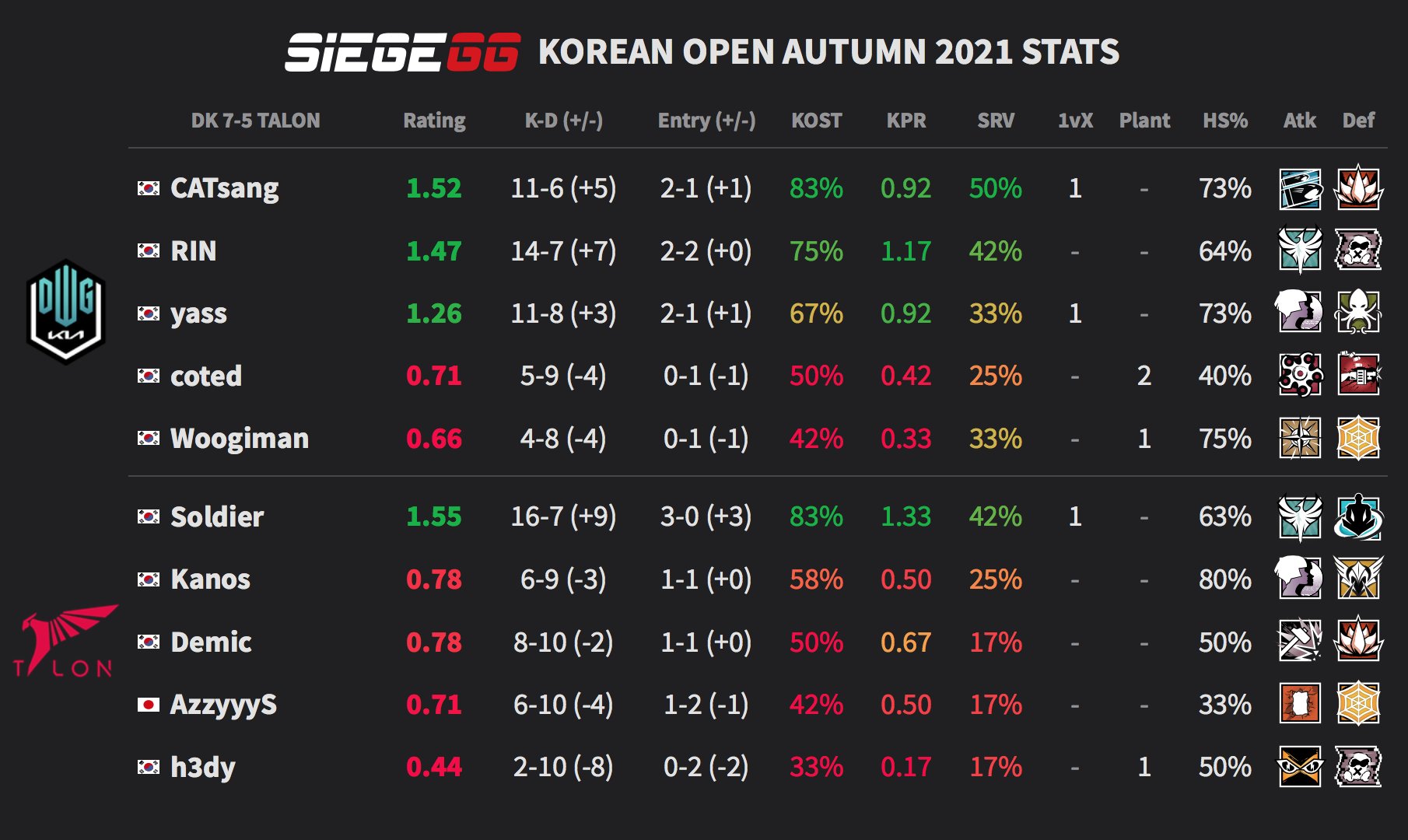 What's Next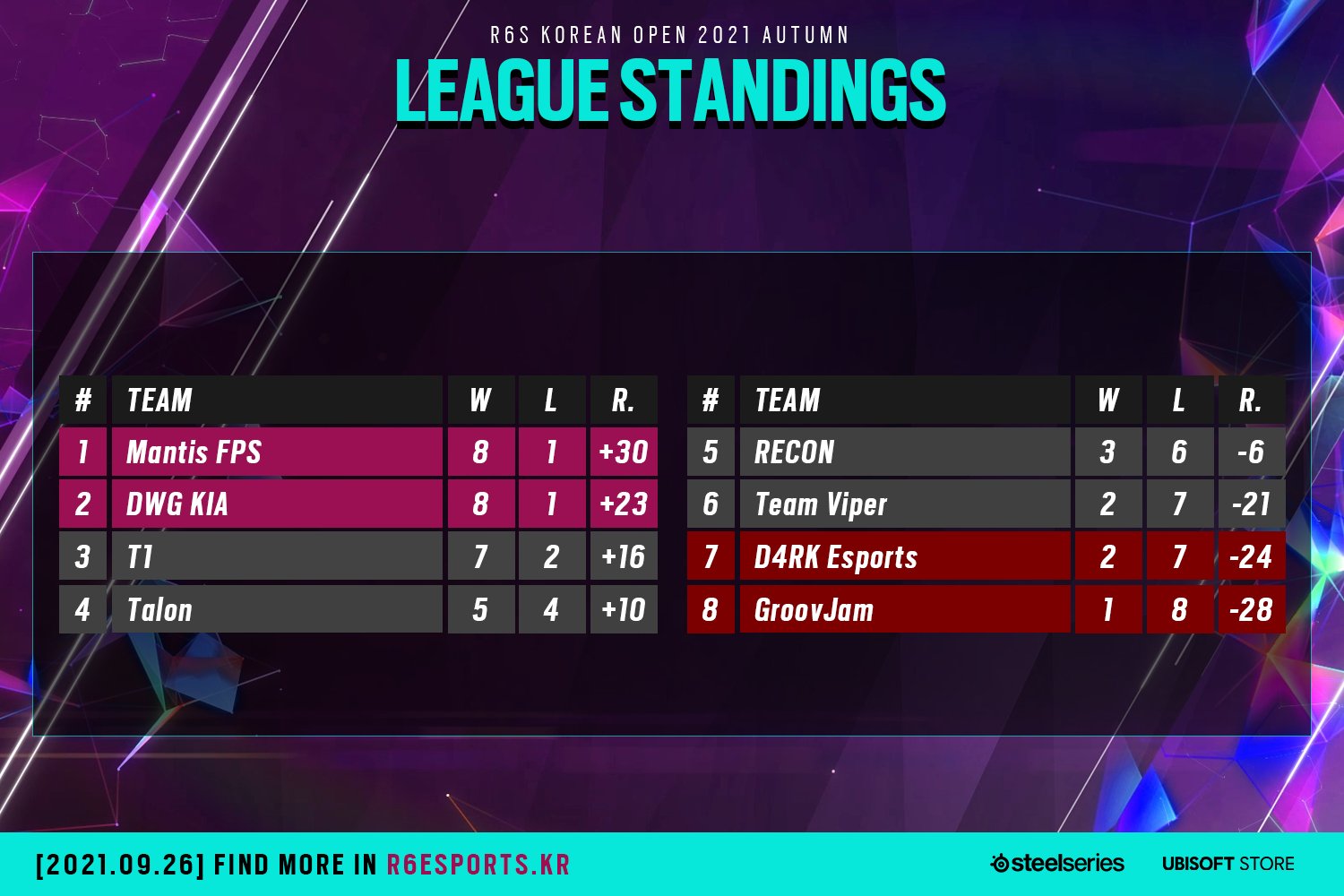 This weekend will only see two Korean Open play days take place on Saturday and Sunday, which will be mantis' time to shine. The former champions will face DWG KIA, followed by TALON, as they aim to hold on to first place in the standings.
As well as this, day two will also see the T1 vs DWG matchup take place, with these two teams currently sitting in second and third place.
Looking at the non-pro tier rosters RECON Esports in fifth will face Viper in sixth and GroovJam in eighth which will likely solidify a pecking order as the teams fight for an APAC North relegations spot.
All in all, this creates a thrilling few days in Korea. Catch all the action this Saturday at 6 PM KST (UTC+9).