How it was in 2020
The 2020 system featured the bottom four of the 12 APAC North teams, that were placed in regionally-separated relegation matches.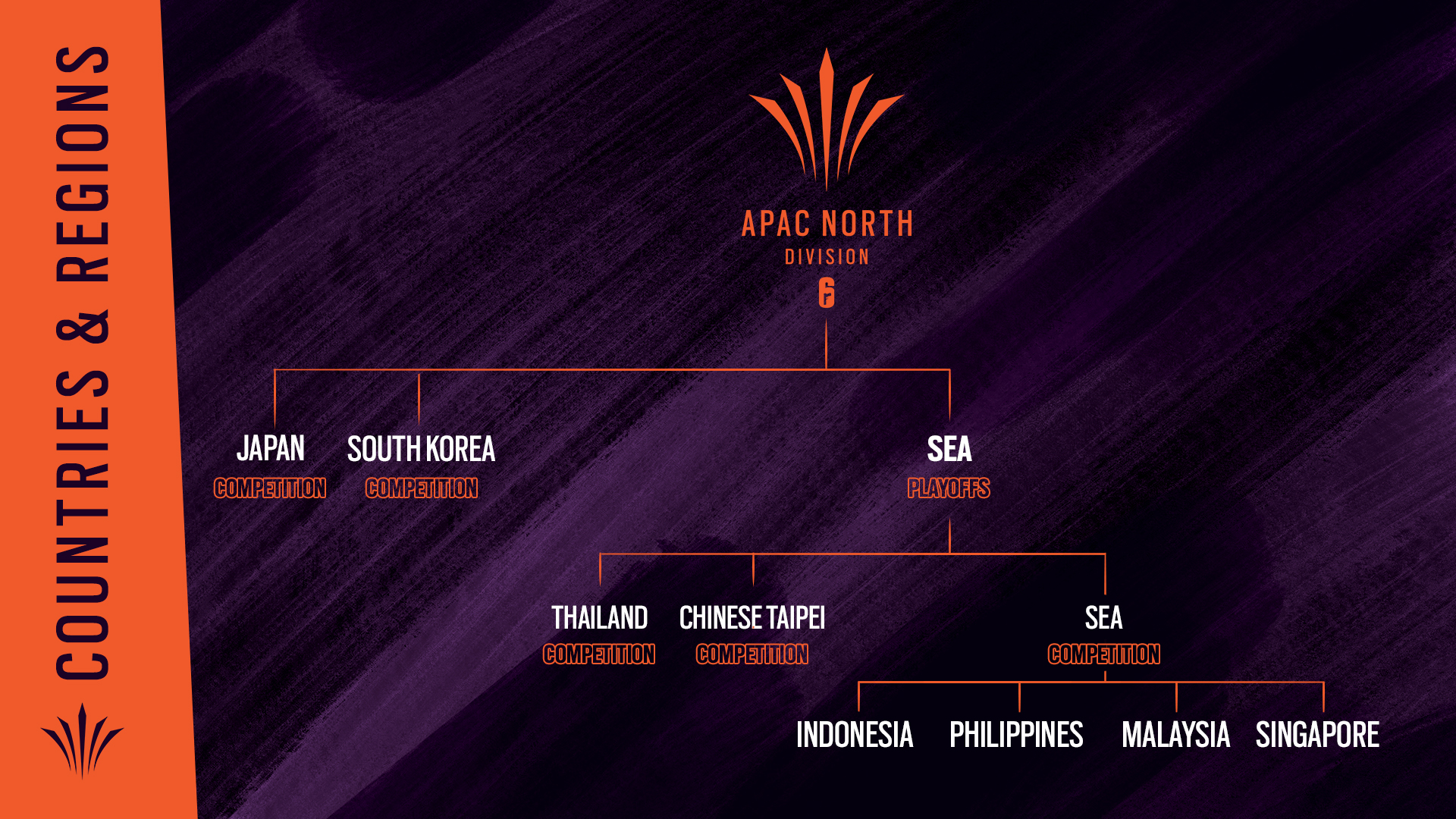 That year, Talon Esports and SCARZ played alongside the two best Korean Open second-tier teams, Nora-Rengo played the best second-tier Japan Championship team, and Electrify Esports played the best SEA Championship team.
In Korea, the top two teams in the double-elimination bracket (GC Busan Spear and Talon Esports), and the best SEA and Japanese teams (Electrify and Nora-Rengo) had survived to the 2021 APAC North Division.
Over in APAC South, the South Asia Division did not have relegations due to its qualifier-esque nature. Meanwhile, the Oceanic Nationals had its own relegation tournament featuring the two worst OCN teams against two qualifier teams in a double-elimination bracket.
What it'll be like in 2021
In 2021, the four SEA teams moved to APAC South to join four Oceanic teams The bottom two teams in both the APAC North and South Divisions will now play their own sets of relegation tournaments.
In these relegation tournaments, each national-tier tournament will feature two of its best second-division teams against the two top-flight teams.
In APAC North, the bracket will feature the Japan League and Korean Open teams playing each other first. The winners will then go onto play an APAC North 2021 team each for places at 2022 APAC North Division.
Over in APAC South, things are slightly more complicated by way of the three subregions comprising the larger division.
Here, the SEA Championship and Oceanic Nationals second-tier teams and South Asia Nationals teams will play each other first. The winners will then progress to play an APAC South team each for places at 2022 APAC South Division.
This change also means that South Asia Nationals teams will, for the first time ever, have a chance to play in the full-fledged APAC South Division league. Its Nationals will also have parity with all other APAC national tournaments, and will act both as second-division tournaments and top-flight qualifiers.