This following week from Sept. 8-15th will see the start and end of national leagues around the world as Stage 3 begins; following a short break around the Six Mexico Major.
Over this time, we'll be updating this article with all interesting announcements and results across these leagues to keep you up to date with these developments. Here are the biggest stories so far:
Opening Mexican play day postponed due to power cut
Halfway through play day one of the Mexican Championship, a power cut has resulted in two of the three games being postponed.
While Atheris managed to finish its 7-5 win over Fenix, the power went out at the LAN venue halfway through the following matchup between Kingdom Gaming and OverKnight. As such, both this game and the following MeT vs Six Karma game has been postponed to a currently unspecified time.
With Kingdom vs. OverKnight already in progress, the game will likely resume with the 4-3 scoreline.
2Faced & Fernys Tacos qualify for NA Challenger League Stage 3
Sunday's relegation matches for the NACL tournament ended with Challenger League teams Oceanus Gaming and 140ms (ex-WaveRunners) losing their relegation games. They will be replaced by 2Faced and Fernys Tacos.
After only earning two points across Stage 2, 140ms then lost 2-7, 2-7 against Alex "Butterzz" O'Campo's reformed 2Faced roster while Group A's loser, Oceanus Gaming fell 4-7, 1-7 against Fernys Tacos. Ferny's Tacos had previously beaten B1ologic's X13 roster and PiXeL's End Game during the closed qualifiers.
2Faced and Fernys Tacos will now compete during Stage 3 of North America's Challenger League of which the victor will qualify for the NA League relegations in December.
Wokka & CrazyPapiyoN return to coach in $90,000 show match series
Earlier today a $90,000 streamer show match took place, where four teams of Japanese players were pitted against each other. Each team had an ex-pro coaching it which included the former Nora-Rengo players Yudai "Wokka" Ichise and Yasuhi "CrazyPapiyoN" Nakajo.
Both of these teams had struggled, with Wokka's lineup winning just one out of three matches (against CrazyPapiyoN's roster) and CrazyPapiyoN's winning none.
This comes after last week's Japan League show match, where Wokka teamed up with his SI 2019 teammates Tsukasa "Merieux" Asano, Toya "Papila" Miyazawa, Yuta "ReyCyil" Inoue, and Ryuki "Ramu" Matsuoka. There, the legendary Nora-Rengo roster tied against a full team of current pros, which included three other former Nora-Rengo players -- Takumi "JJ" Iwasaki, Shinji "ShiN" Funai, and Riku "Maavi" Kaizo.
Al Fateh wins $760k Saudi national title
Following a three-day single-elimination tournament, Saturday saw Al Fateh take down Al Shabab to win the Saudi Esports Federation Cup.
Following an open qualifier, this tournament saw 10 Saudi Arabian football clubs field rosters for the $760k cup. These all included the biggest teams in the region with Ettifaq picking up the Osh-Tekk Warriors players who earlier this year beat Empire and V.p in the Gamers Without Borders tournament.
This Ettifaq team was the only one able to win a map off of the eventual champions of Al Fateh, which previously finished fourth during the $64k Saudi eLeagues tournament earlier this year.
This means the Al Fateh football club takes home the $170k victors winnings, however, as with the nine other teams also, not all of this money will go to the players. A large bulk of the $760k is being kept as the football club's fee for taking part in the tournament.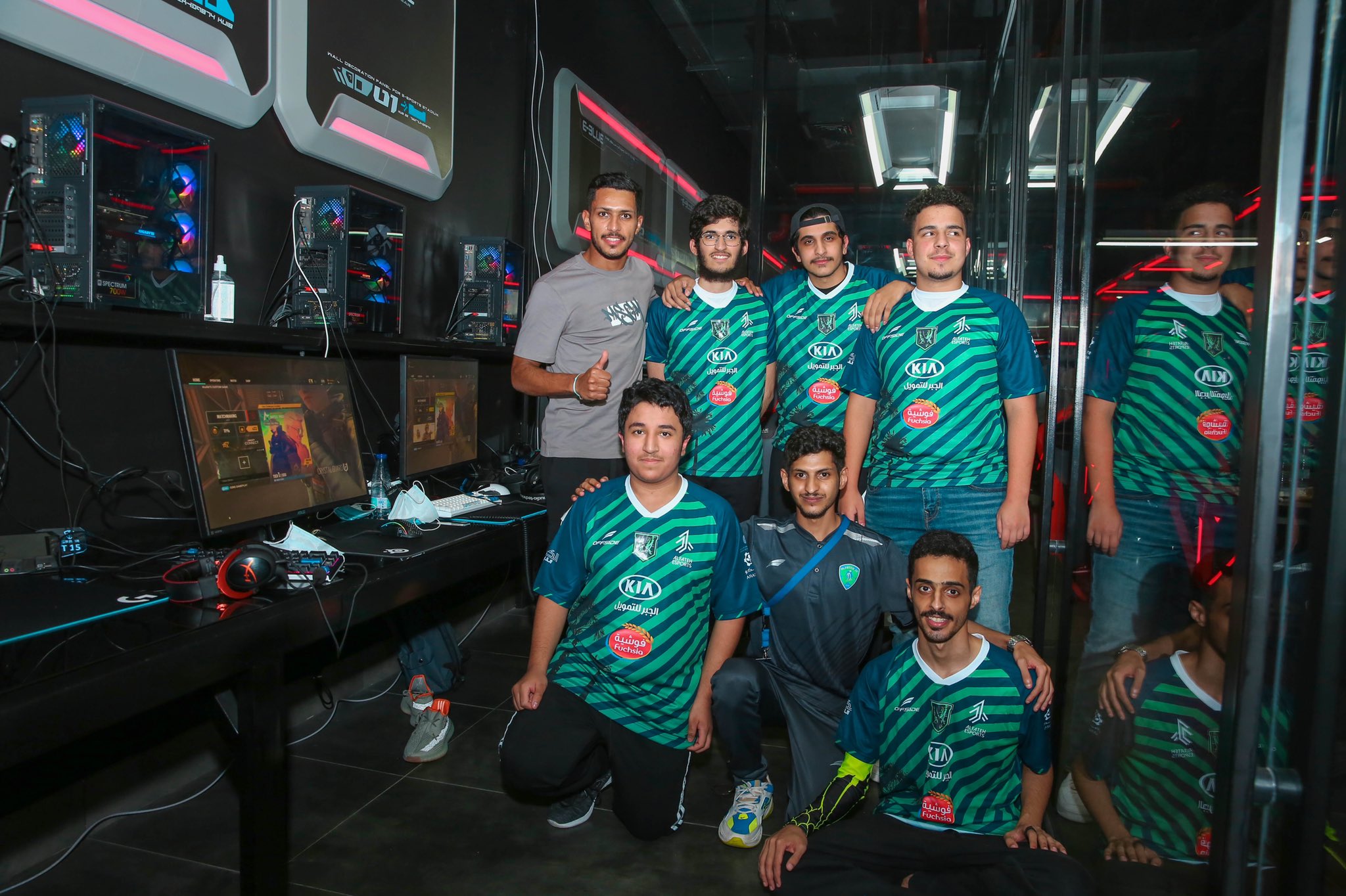 ---
Last-minute BR6b changes take place
Ahead of the start of the Brazilian Challenger League on Monday, a number of different teams have made roster and org changes.
After losing their star player Guilherme Bassetto to Black Dragons, the Brazil Cup runners-up ex-Imperium has joined the TrapBoyz org and added in the ex-CL player from Year 2 "handy".
The core of PS4 Machines -- a roster led by the ex-BD player Rodrigo "rdz" dos Santos -- have joined the Portuguese organization For The Win Esports and picked up three additional players including the ex-pro Giuliano "ghost1" Domingosas.
Finally, the ninth-seeded roster of Dromedalho has been picked up by Vasco Esports.
ROFLCOPTER & Overt impress on opening OCN playday, ORDER disappoints
The opening week of the Oceanic Nationals Stage 3 tournament saw a major upset as ROFLCOPTER GG -- which had finished the previous two stages in third and fifth place -- beat the APAC South roster ORDER in a strong 7-2 scoreline on Clubhouse.
ORDER then went on to lose 2-7 against Wildcard the following day in what's been a very rough start to the Stage for them.
Elsewhere, Overt almost pulled off an upset in its OCN debut, falling 5-7 to Knights before then beating Rythm 7-5 on Saturday. Finally, the reigning champions of the Chiefs put down both Wildcard (7-3) and Knights (7-1) shooting them right to the top of the league table.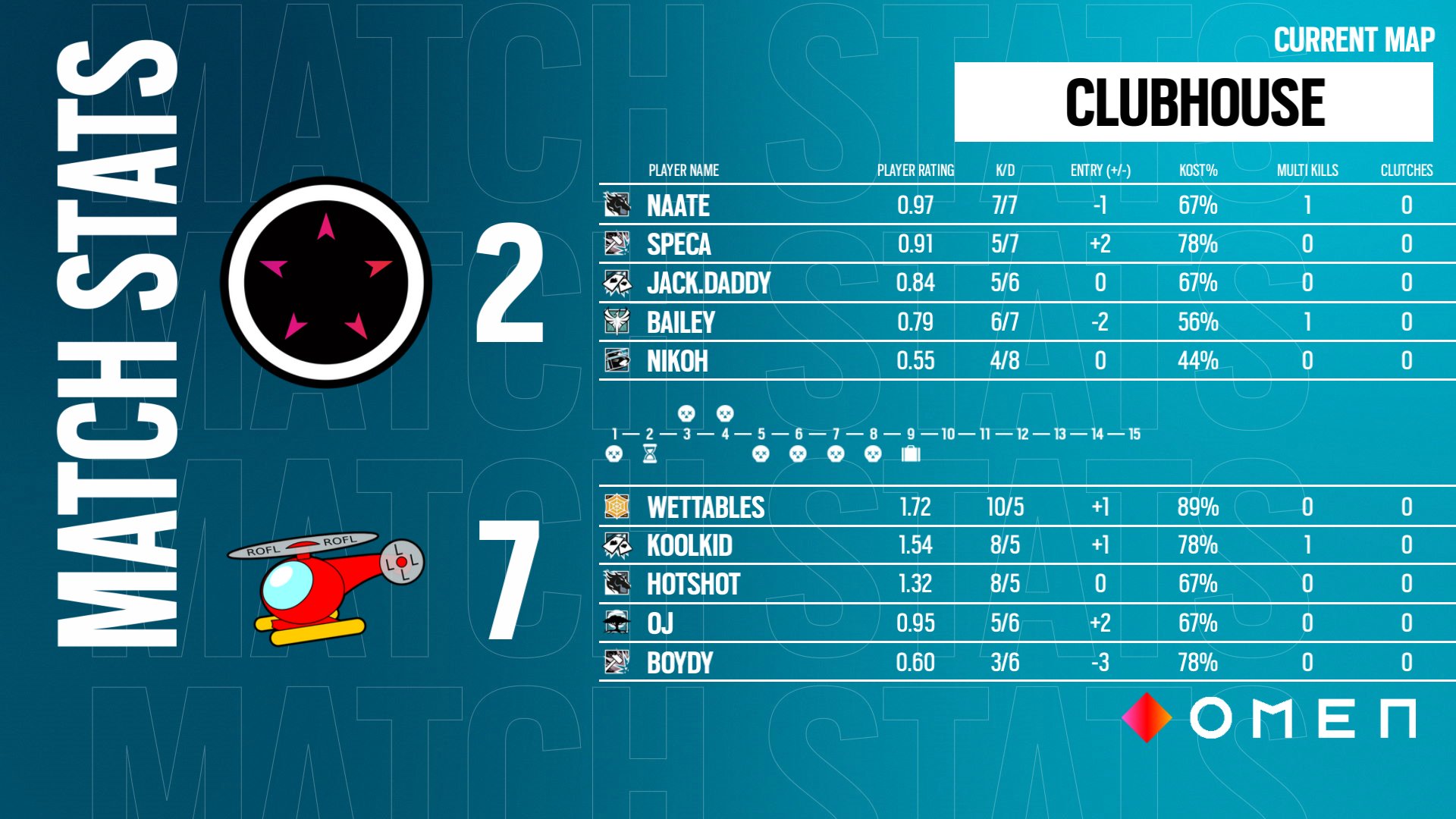 MIBR announces partnership with Itaú, the biggest bank in Brazil
MIBR has announced a major partnership with the biggest bank in the Southern Hemisphere, Itaú Unibanco.
As well as the Itaú featuring on the MIBR jersey, the press release from MIBR also announced that this partnership will lead to upcoming content series around its R6 and CS teams; "[this initiative will] highlight the team's history in its current context, its players and fans and should feature more and more activations soon".
South Asia Nationals dates confirmed
The open qualifiers for Stage 3's South Asia Nationals will take place on the weekends of September 26th, October 3rd, and October 10th followed by the closed qualifiers on the 22-24th of October.
The Bangladeshi MercenarieZ roster and the Pakistani-core KIRA roster are both automatically invited to the closed qualifiers. The top two teams during the closed qualifiers will progress onto the APAC Playoffs for a shot at the November Major.
---
Check back here later in the week for further updates in all these tournaments above and more.