Banner image: Ubisoft/Eric Anamalay
DWG KIA's Cinderella story finally struck midnight. The Korean side fell 2-0 to Team Liquid, the Brazilian juggernaut that appears to be headed straight for the grand final.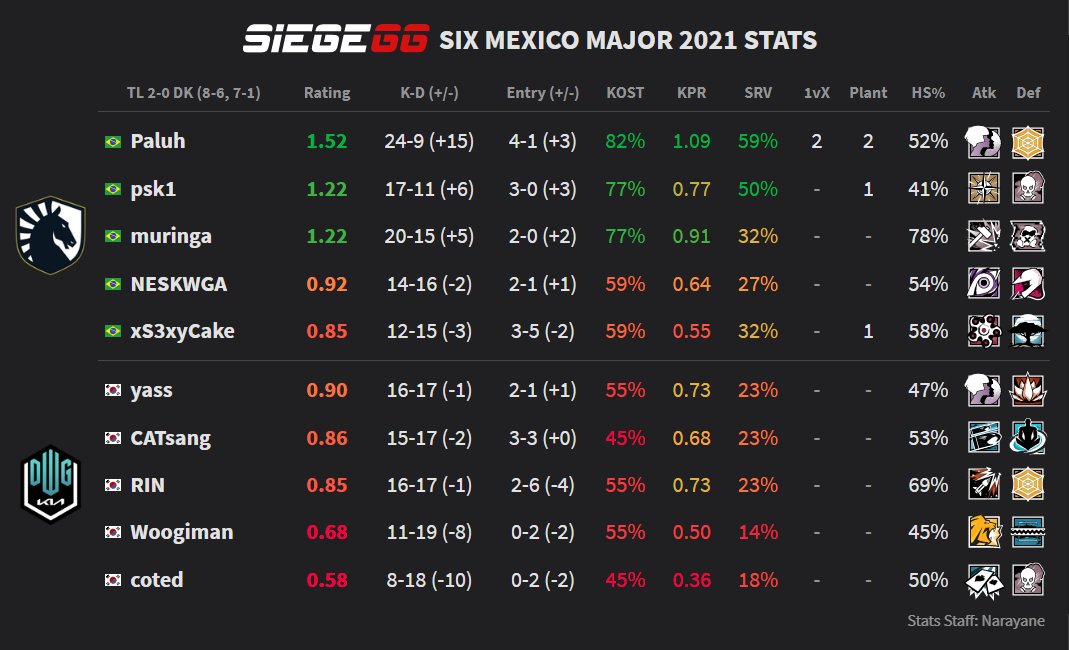 DWG appeared poised to take Coastline away from Liquid after a 4-2 defensive half, but the Koreans faltered down the stretch of the map. They ended up losing 8-6 to Liquid, and map two, Chalet, was never close. Liquid was electric throughout to the map, racing out to a 6-0 lead before taking the map home with a 7-1 scoreline.
The loss ends DWG's miracle run at the Mexico Major. Despite being selected by very few to make it out of the group stage, DWG knocked out G2 Esports twice in the group stage and stunned SI 2021 victors Ninjas in Pyjamas with a pair of overtime victories. The Korean team became a fan favorite overnight, and was the only team from the APAC region to advance to the playoff stage.
Liquid, on the other hand, burned its way through the "group of death", defeating every single team in its path. The team also only lost one game to TSM during the group stage, a "garbage time" result that had no bearing on whether Liquid would advance or have its seeding be affected.
The SI 2021 runners-up now certainly appear to be in a favorable position to win the grand final of this event.
Luccas "Paluh" Molina was his normal self during the match, but the heroics came from Paulo "psk1" Augusto, who was suffering from a migraine throughout the match, according to team manager André "Sensi" Kaneyasu. Psk1 ended up with a 17-11 K/D during the match, going 3-0 on entry to boot.
Liquid will play the victor of DarkZero Esports and Team oNe in the semifinals of the Mexico Major tomorrow, Aug. 21.