Banner image: Ubisoft/Kirill B.
Update: The article had initially stated that no team beyond the current top-16 in the Global Standings would be able to overtake Team Liquid, thus qualifying Liquid to SI 2022. This reasoning is incorrect and has been corrected.
Team Liquid has qualified for the Six Invitational 2022 with its victory over DWG KIA in the Mexico Major quarterfinal round.
The win gave the team a minimum of 230 SI points on top of its existing 735 points for a current total of 965 and now cannot finish lower than 16th place in the Global Standings.
The Brazilian side won the Copa Elite Six during the first stage of the 2021 "Rainbow Six" Circuit, giving it the maximum amount of SI points for qualification purposes.
Liquid was also the runner-up in SI 2021, an impressive result, but one that did not help their qualification for SI 2022.
The SI finalists then qualified for the Copa Elite Six in the second stage, netting themselves 225 SI points in the process. Their performance in the "regular season" of sorts, plus their quarterfinal victory over DWG KIA, have now secured them enough SI points to qualify for SI 2022.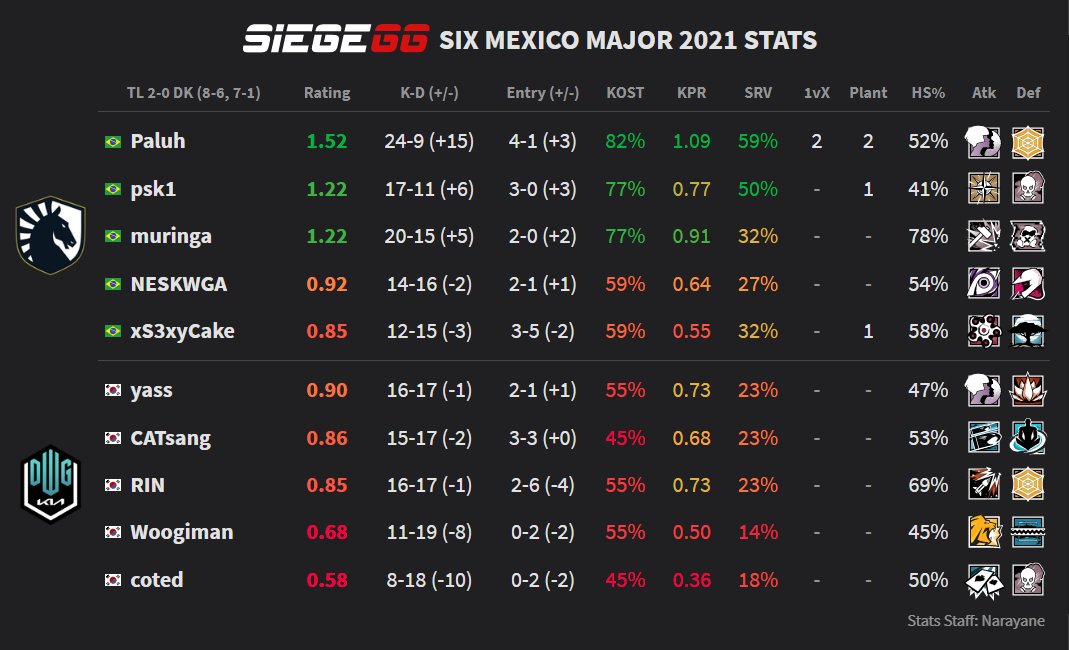 While it is locked in for the biggest tournament of the year, Liquid is unlikely to coast for the rest of the Major or the season. This is a team that by all accounts is hungry for a Major title, and from its group stage performance, victory might be just around the corner.