The league portion of the Oceanic Nationals came to an end on July 23rd after six weeks of play, in which the top eight teams in the Oceanic scene fought to qualify for last weekend's $18,000 playoffs.
Here's a quick rundown on the season, as the Chiefs won their second title running.
Jump to:
The Teams
The same eight teams that had competed in Stage 1 all continued to Stage 2, as the format involves just one annual relegation and promotion period in order to mimic the APAC South competition as closely as possible.
This means that the tournament saw the four Oceanic teams from the APAC South Division -- Knights, Wildcard Gaming, Chiefs ESC, and ORDER -- return.
Also returning were the four national-tier OCE rosters -- LFO, Team Bliss, ROFLCOPTER GG, and Rhythm -- who fight for both sub-regional glory and a spot in the APAC South relegations later this year:
Chiefs Esports Club -- Dgtl, Vast, GodLeg1on, Worthy, Fishoguy, WarTurtle (Coach), and Hell (Analyst)
Knights -- Dino, Hayward, Jsh, Juicy, Sageon, Pikniq (Coach), and Sketchy (Analyst)
ROFLCOPTER GG -- Boydy, Campo, Oj, bouncinballz, Hotshot, and Sinnix (Coach)
Team Bliss -- Shade, Todd, Repix, Odah, and Jigsaw
ORDER -- JackDaddy, Bailey, Naate, Speca, Nikoh, and ItBeStyle (Coach)
Rhythm -- Lebb, DreX, Novaix, Ghoul, BB, and Yoshie (Coach)
Wildcard Gaming -- EmoRin, Giovanni, Pat, Vincere, Milostka, r0usty (Head Coach), and Fluxx (Coach)
LFO -- Hills, Wettables, Deptra, Sushi, AFX, Nasty, and Enigma (Coach)
Between Stages 1 and 2 of the Oceanic Nationals, the only top-flight changes involved JKR leaving ORDER, Naate moving up from the bench, and Wildcard picking up the ex-Chiefs player of Milostka and the former Rogue coach of r0usty.
Vincere: Since we've picked up r0usty, we've had him on as a mental coach and he brings so much experience, which I think is something we've lacked for a little while. Somebody that can really just dedicate themself to the team, rather than the analytics of rounds and analysing how the teams are playing.

I think it has been a big thing for us in getting us into the right mental, especially after last season. People were in a rougher state than they are now but this change has put us in a really good place for this season coming.
As for the four challengers, LFO and Rhythm both added two new players each, while Bliss opted to replace Nazgul with the ex-LFO player of Jigsaw.
The Season
These teams competed in a single round-robin, Best-of-One map league, which threw up a number of surprises.
Most notably was the performance of Team Bliss who, after finishing fourth last stage, ended the group stage of Stage 2 in first place. Chief to that were wins against three out of four of the APAC South teams -- Wildcard (7-4), Knights (7-5), and ORDER (8-7).
The only team to fell Bliss were the Stage 1, the Chiefs, who came in second. They were followed by ORDER and Knights, while last stage's bronze medalists, ROFLCOPTER GG, became the final team to progress to the playoffs after edging out Wildcard by one point.
This set up the following gauntlet bracket, which was entirely in a Best-of-Three map format, with a Best-of-Five grand-final: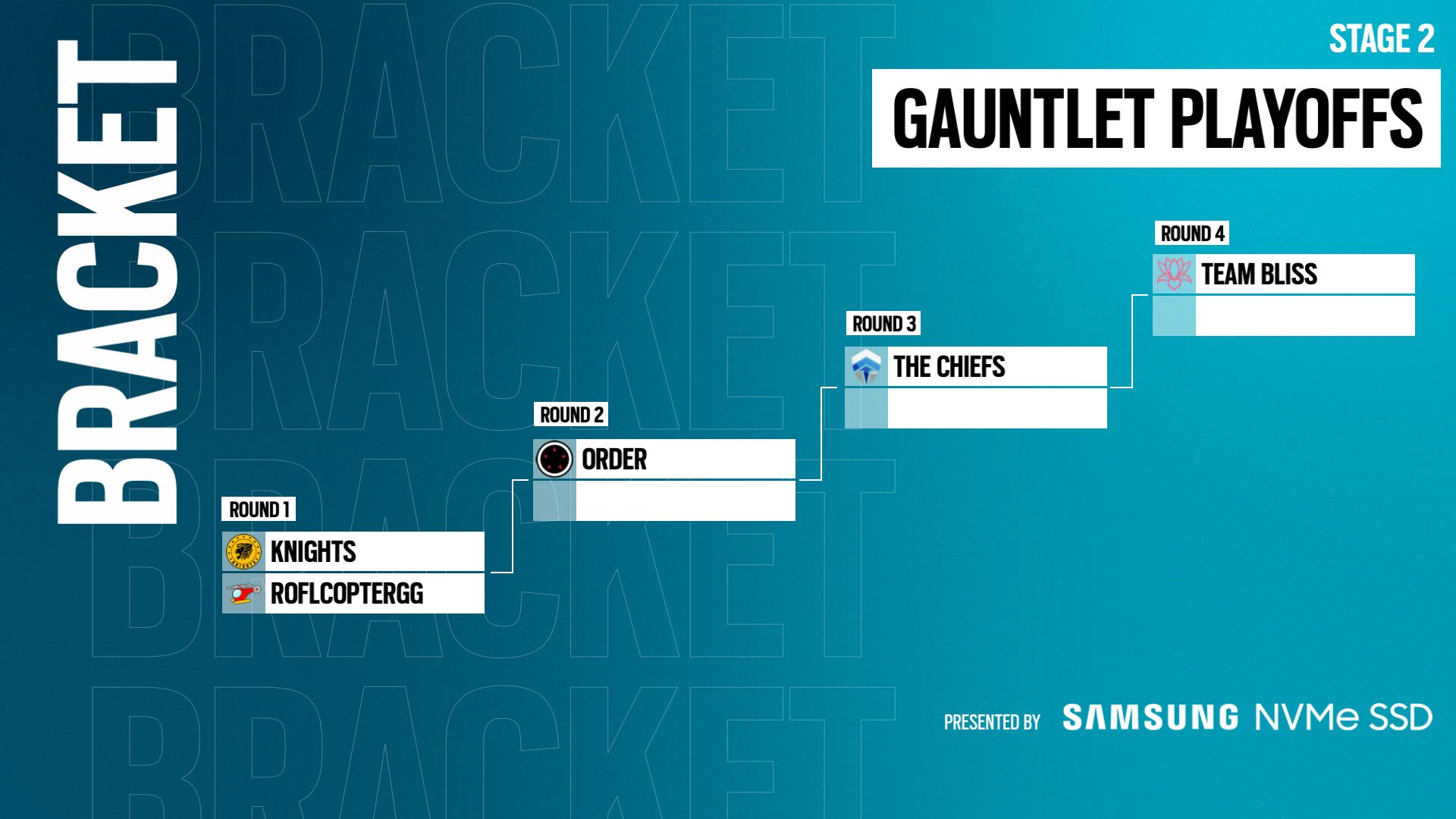 The Playoffs
Starting with Round 1, the recent APAC South champions of the Knights had previously beaten ROFLCOPTER GG 7-5 on Consulate, and this Bo3 also was set to feature Consulate as the second map.
This meant that the first map of Coastline was definitely a must-win for ROFLCOPTER, but Sageon had other ideas as he secured 16 kills to just five deaths, taking the map 7-4.
Knights then went on to win on Consulate as expected, but by a much closer 8-7 scoreline that included four separate clutches, all from Knights.
This meant that the Knights went onwards to Round 2, where they faced ORDER.
While Knights had beaten ORDER in a close 7-5 on Clubhouse in the APAC South Division, ORDER had been the victors in the OCN, 7-1 on Villa.
This meant that the Knights used their very first ban to get rid of Villa, but ORDER went on to pick Clubhouse for Map 2, eager for the rematch.
They had clearly practiced here; while Knights' Hayward stepped up on Map 1 to secure 14 kills to just four deaths in a 7-4 victory, ORDER then won Clubhouse in a 7-5 of its own.
This put the game down to Oregon where, after having three series points at 6-3, Knights almost let the game slip out of their hands as ORDER came back to 6-5. But, an extended 1v1 between Knights' Juicy and ORDER's speca decided the game in the former's favour and set Knights up for a game with Chiefs.
Day 2 then kicked off with just three teams remaining -- Chiefs, Knights, and Bliss -- with the last two APAC South teams fighting for a spot in the Grand Final.
Despite the Knights' regional successes, the team has seemed to have a weakness for the Chiefs, having lost in all of their last three meetings.
Starting the Bo3, therefore, was the Knights' pick of Coastline -- the lone map they had won in their 3-1 OCN loss in Stage 1. Despite this, they weren't able to get a foothold here, with the Chiefs winning six rounds in a row to a 7-3 victory, as Worthy almost secured a 3.0 K/D ratio at 14-5.
Dgtl then beat this with 13 kills to just three deaths, as the Chiefs ended the Knights' national stage with another 7-3 win on Kafe.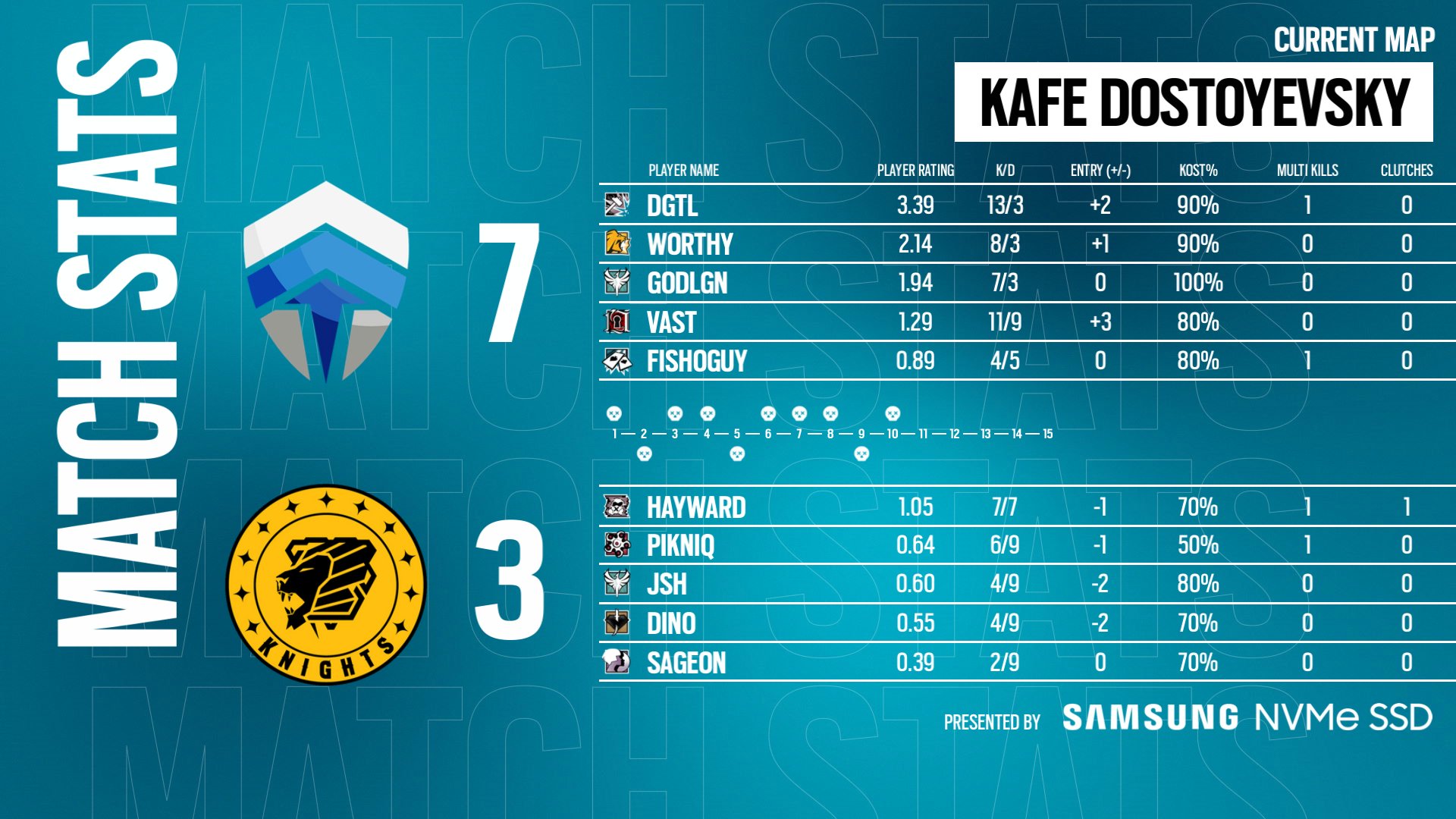 And so, this set up a Grand Final between Bliss and the Chiefs, with the Chiefs having been the lone team that had managed to beat Bliss during the season in a 7-4 on Coastline.
Just like the Stage 1 Grand Final, Chiefs started off by losing Map 1 in a rather one-sided scoreline of 7-2, as Repix and Jigsaw combined to get 27 kills to 11 deaths.
Next up was Clubhouse, which was a complete reversal, with Chiefs taking this game 7-3 despite a 1v1 3k clutch from Bliss' Todd in the very first round. Worthy and Dgtl this time both secured 17 and 12 kills respectively, to just five deaths each, helping the Chiefs along.
Tied at 1-1 now and onto Oregon, there was yet another one-sided stomp, this time in the Chiefs' favour.
Here, after winning all six of their defensive rounds, they closed out Map 3 on Round 9, thanks to a 1v1 victory by Fishoguy on Ace over the Clash of Odah in a somewhat anticlimatic post-plant hold.
And so, things moved onto Chalet which was the closest map, despite ending 7-4. This result was despite Bliss initially going up 3-1 on its attacks, thanks in part to a 1v1 post-plant win by Odah over Worthy, but Chiefs then won four rounds running to take the lead.
While Bliss won a single defensive round, this wasn't enough, as the series ended 3-1, giving Chiefs ESC a consecutive Oceanic Nationals title.
As well as this, after being crowned the MVP of both playoff days and in most of the individual series, Chiefs' player Trent "Worthy" Mitchell-Rose was crowned the OCN MVP for the second stage in a row.
What's Next
These eight teams will return for Stage 3 of the OCE Nationals, likely in September when the APAC South League also kicks off.
Before then, the Knights will make their international debut at the upcoming Six Mexico Major in two weeks' time, should Australia's COVID-19 restrictions allow.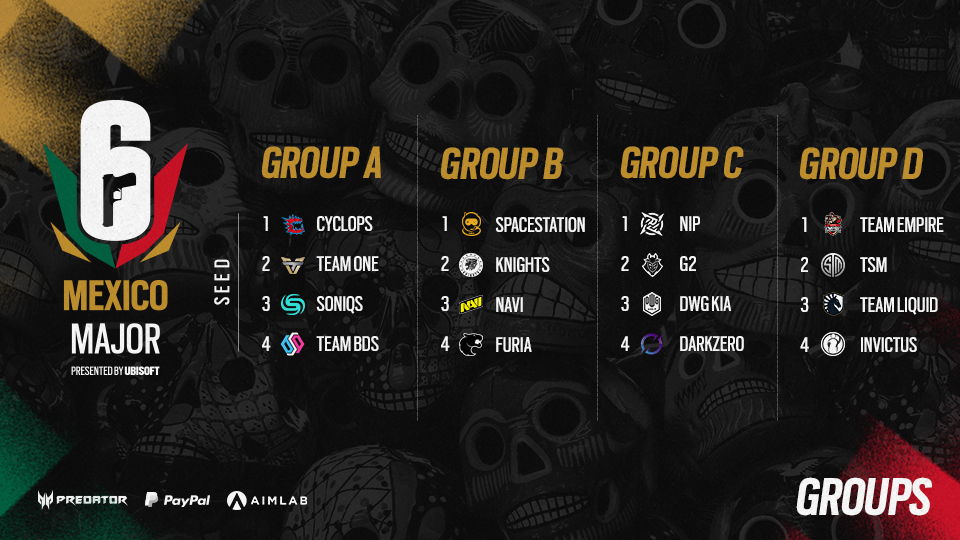 Looking forward, these results mean that Bliss has overtaken ROFLCOPER in the combined OCN standings, with the top non-APAC South team at the end of Stage 3 receiving a spot in the relegations.
The points right now, however, are so close that it's still all to play for between these two teams:
30 Points -- Team Bliss (4th and 2nd place finishes)
25 Points -- ROFLCOPTER GG (3rd and 5th place finishes)
11 Points -- Rhythm (6th and 8th place finishes)
8 Points -- LFO (8th and 7th place finishes)
As well as the fight for promotion, one or more of the teams at the bottom of the standings will possibly have to fight it out against the top teams of the Oceanic Challenger League (OCL). However, details for that are currently unconfirmed.
Currently, Exsto Gaming has won Stage 1 of the OCL and will enter the upcoming Stage 2 Playoffs as the top seed with an unbeaten 6-0-0-0 record, making it the clear favourite for this spot.
Finally, also ongoing in the OCE region is the XP Women's League, which on Thursday will see the Season 5 Grand-Finals take place -- the first without the now-disbanded four-times winning Elevate roster.
This Grand-Final will be between Qwacked -- which has two ex-Elevate players -- and Overt and will kick off at 7 PM AEST (UTC+10), following a third-place playoff.
---
For future news on the OCN, OCL, and APAC South Leagues keep an eye out here at SiegeGG.