Update (1st Aug):
T1 has officially announced the signings of Hyeonjin "MintChoc0" Hwang and Jaedeok "WATB" Lee, as reported by SiegeGG.
---
According to SiegeGG sources, T1 has signed former SGA eSPORTS player Hyeonjin "MintChoc0" Hwang and former SGA coach Jaedeok "WATB" Lee ahead of Stage 3 of the APAC North Division.
Both MintChoc0 and WATB have also updated their in-game tags to add the T1 suffix, according to the publicly-available R6 Tracker.
The move comes after Lee "Neilyo" Inyup had retired from competitive play once more, having only come back for Stage 2 at the request of T1 head coach Lim "FanXy" Junhyeok.
Despite the former Cloud9 player's experience and the additional signings of FanXy and former SCARZ player Minho "CrazyBoy" Choi, T1 had only managed to secure three points in Stage 2 of the APAC North Division. However, that had been an improvement from its pointsless Stage 1 run.
T1 also managed a slightly better Top 4 finish in the Summer edition of the Korean Open, on par with Cloud9, compared to fifth place in Spring.
Now, T1 is seeking to build upon its Stage 2 progress with the former SGA eSPORTS duo, MintChoc0 and WATB, who became free agents after SGA disbanded.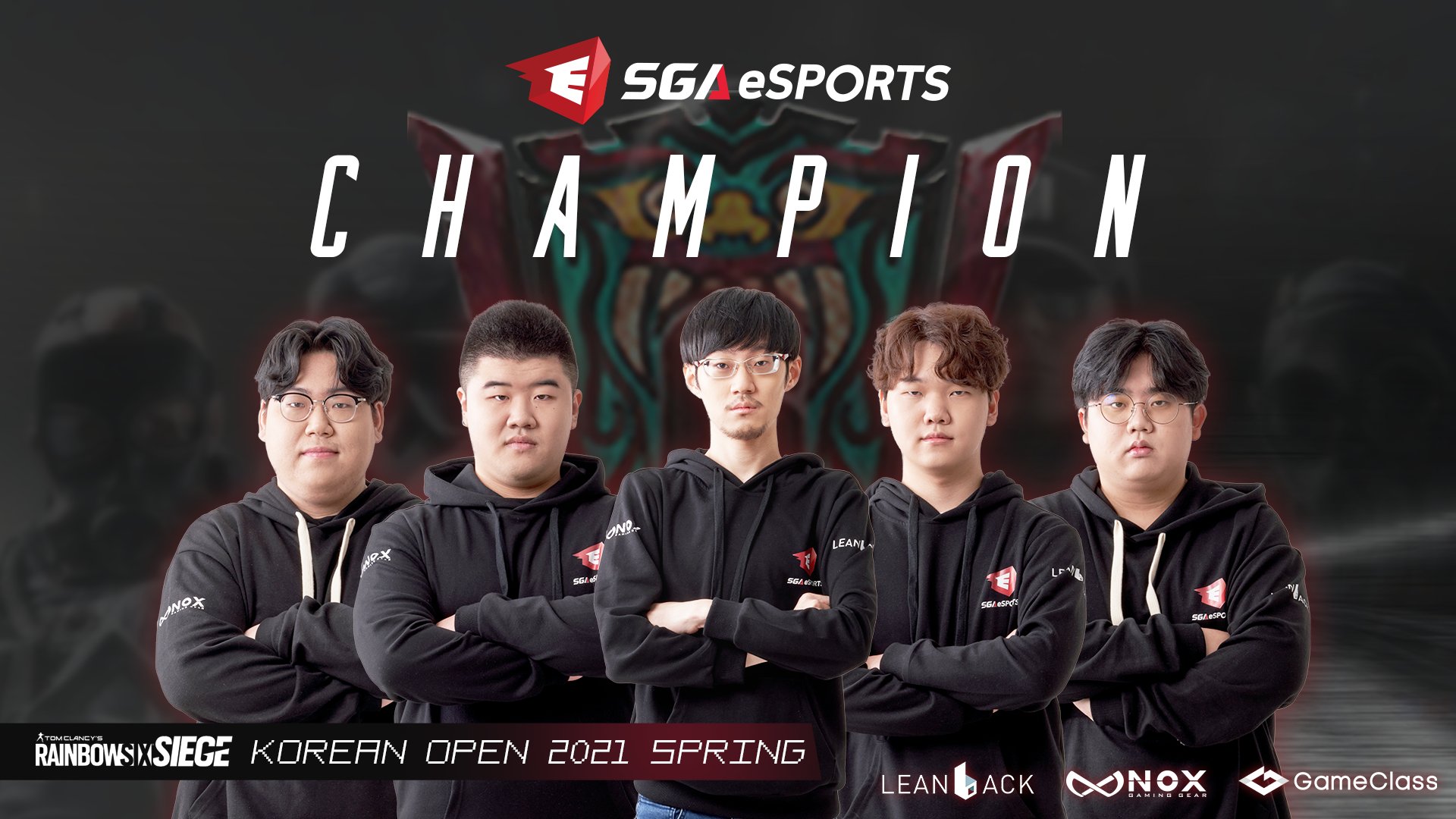 MintChoc0's performances in the Korean Open since his debut in the Winter 2020 split have put him on the map for teams and fans alike, with the Korean having started with the eighth-best rating in that tournament.
In the Spring 2021 split, he had then been 13th-best by rating in the regular season and then had turned on the style, securing the highest rating in the playoffs on-course to the title with SGA.
That latter performance had primarily been on Sledge and Goyo and had featured a +38 K-D split across nine maps at a KOST of 77%.
In the recently-concluded Summer 2021 split, he had been 12th-best, but had been unable to find his form in the one and only game against Cloud9 -- a 0-2 loss.
WATB, who had also been part of SGA alongside MintChoc0, will meanwhile be joining T1 as an Head Coach to FanXy's Assistant Coach position. This comes after T1 assistant coach and manager Hyunwoo "Howard" Jeong had also retired earlier this month.
T1 is not done making changes, however, as it officially announced the departures of both Lee "Neilyo" Inyup and Lim "Yeti" Heonseong on the 31st of July.
As such, the team will be looking to sign a fifth player, with the disbands of SGA and Faust providing a rich pick of players.
However, should T1 fail to sign a player, WATB may be called to return to his playing days, similar to player-coach Junyoung "Revi" Shin in Stage 1.