While the last week had Week 3 of Stage 2 play out for the pro teams, various national and regional tournaments have been ongoing in Tiers 2 and 3 across the past few weeks.
This includes the Challenger League in North America, the Spanish, GSA, Benelux, Nordic, Polish, and French Leagues in Europe, the Liga Six in Latin America, and the Oceanic, Japanese, and Korean leagues in APAC.
Jump to:
6 French League: Vitality vs TrainHard in Season's First Pro Matchup
Last week saw the two unsurprising results of Acend beating Helios (7-3) and BDS beating BeKind (7-4), while DeathroW got their first win of the season against the fellow challengers of Maestria, 7-1.
This just left the fourth game between Team Vitality and the former TrainHard Esport roster, in what was the first EUL vs EUL matchup of the season. The TrainHard roster has since been given permission to go by the name of unKnights following the organisation's decision to wind up all operations.
On Clubhouse, TrainHard briefly took the lead against Vitality on their attacks due to triple kills from both Chaoxys and BlaZ, but Vitality then pulled off some rather impressive individual plays of their own.
While Round 4 saw P4 secure a 1v1 victory by time, Round 6 was then won by Kaktus in a 1v4 to end the half 4-2.
As the sides switched, TrainHard once again started off well and looked to be taking Vitality to overtime before BiBoo secured a 1v2 of his own to eventually take the map, 7-4.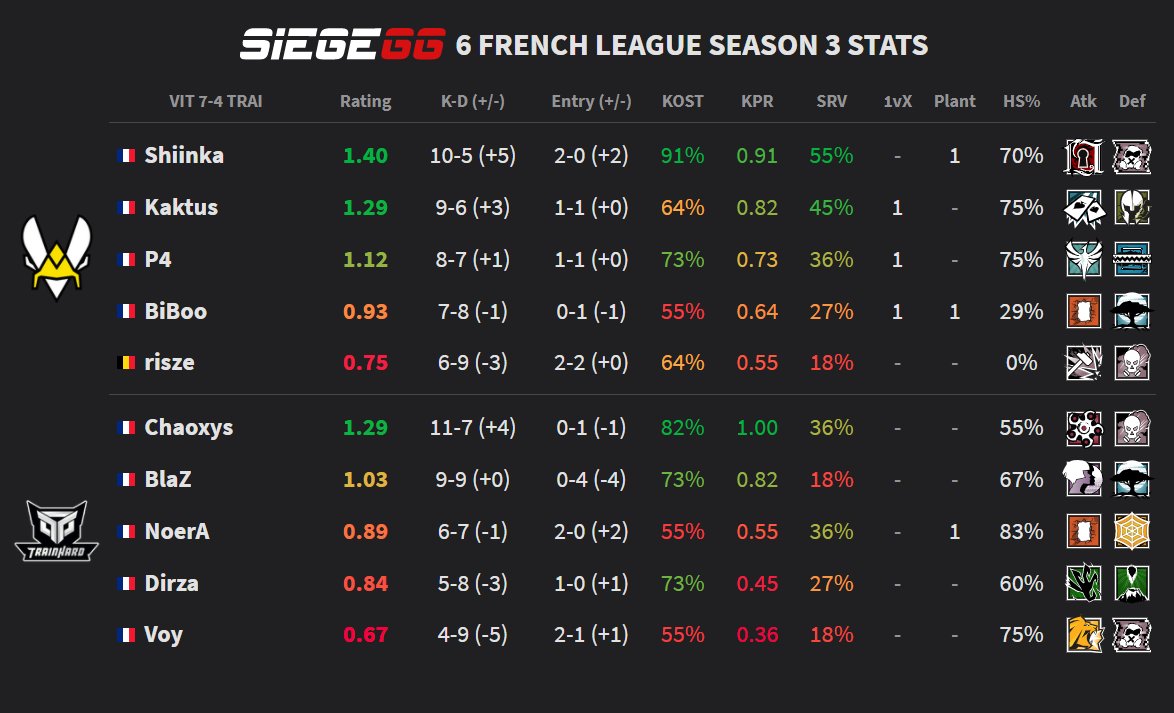 With this result, TrainHard drops from first to third place, with BDS now taking the top spot as they have a 3-0-0-0 record. However, BDS is yet to play the second to fourth-placed teams of Vitality, TrainHard, or Acend.
UK Ireland Nationals: WYLDE Beats CL-Qualified MnM Gaming
After losing to Cowana in Week 1, MnM Gaming began this week with another loss to the Challenger League contenders of WYLDE in a rather impressive 7-4 scoreline.
This game showed some of the depth in the league and saw a particularly strong performance from WYLDE's duo of Nixon and StriKe who went 13-7, and 12-7 respectively.
The match itself was even throughout the first half, thanks in part to a 1v2 victory from StriKe in the very first round. At 3-3, WYLDE then went on the defense and secured a number of "unusual" round wins to win four in a row and take the map, 7-4.
Following this, Na'Vi and Viperio 86 both secured their second win of the season to remain at the top of the table after a 7-4 over TENSTAR and a 7-5 over Victus, respectively, with these two teams set to meet in two weeks.
Finally, Cowana then joined them at six points with a win over JLE. Here, after a tied first half, Cowana then won four attacks on Clubhouse to end the game against JLE at 7-4.
JLE's lone defensive win was due to Kendrew committing suicide by grenade, as Cowana was otherwise pretty dominant here.
Next week will see two very important games as after their loss against WYLDE this week, MnM will aim to get its first win against another CL-hopeful in Viperio86, while WLYDE itself will face Cowana in its second EUL matchup of the season.
Nordic Championship: Group Stages End
Last week a win by Ambush over Riddle (7-4) and a loss by KOVA to Granit (5-7) meant that Ambush leaped over KOVA to take the fourth and final Playoff spot.
These four teams will now meet one last time on August 28th for the Finals where the league's title, prize money, and Challenger League spot will all be awarded:
Chaos Esports Club -- VITO, REDGROOVE, Hxsti, JTc, Hyperino (coach and stand-in), and Liinux (analyst)
Prima eSport -- DogeFather, Flexy, Lurifax, Hedsut, w1oza, and Mighty (coach)
Riddle Esports -- Yuki, Mengo, Assassin, tARREN, Aiven, and Owen (coach)
Ambush Esport -- Diffele, Junnika, Kyliys, Roadrunner, Fxzhy, and Sikser (coach)
While this is the Nordic Championship, the playoffs will see a total of nine nations be represented -- only two of which are actually Nordic -- out of the 24 players and staff.
These include six members from Sweden, five from Finland, four from Hungary, three from the Czech Republic, two from Slovakia, and one each from Ireland, the UK, Portugal, and the Netherlands.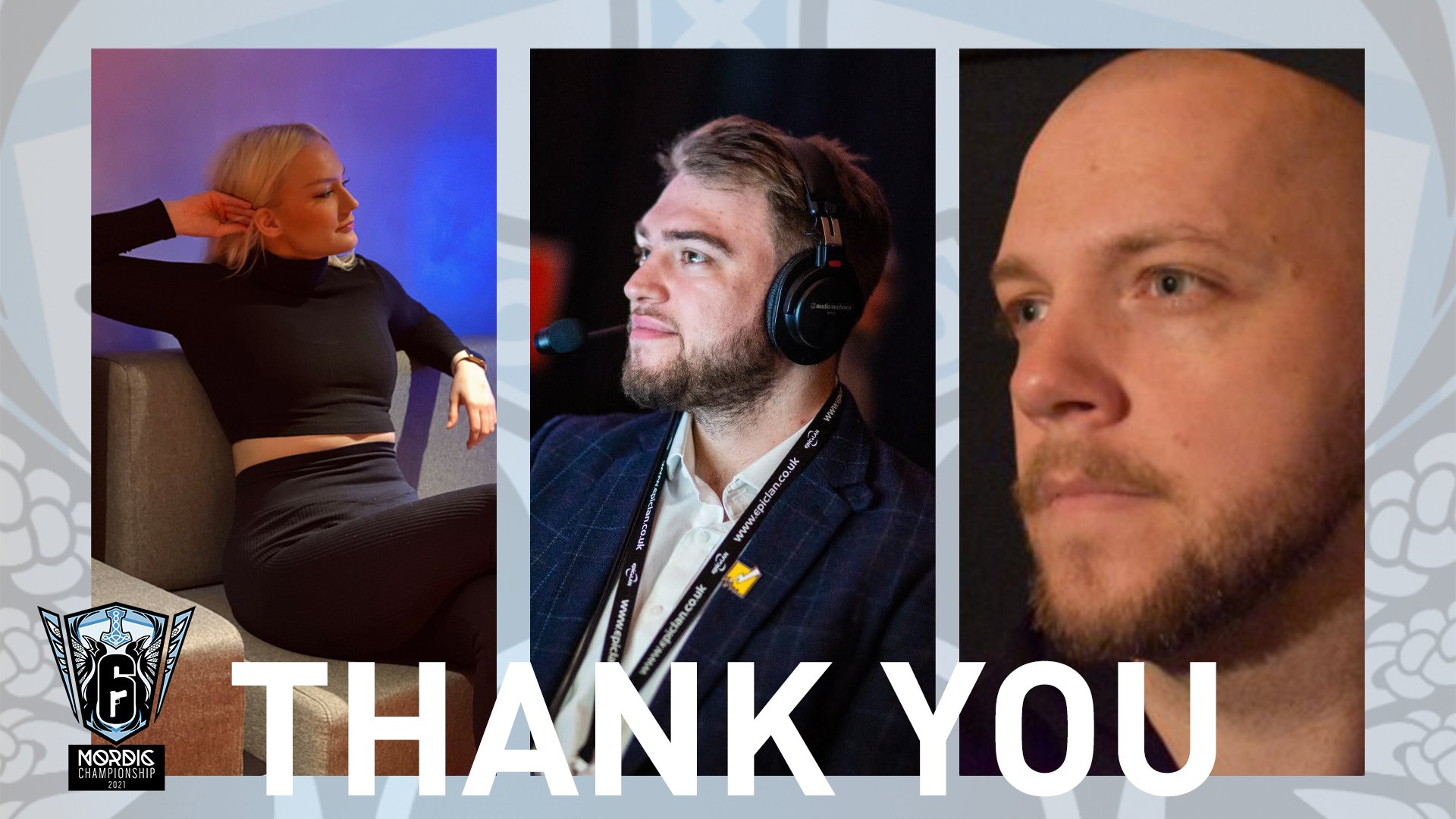 Benelux League: Playoffs Delayed
Over in the Benelux sub-region, GAMMA GAMING secured a second 7-0 of the season, this time against 7AM, to guarantee a top-two finish. Meanwhile, second-placed KV Mechelen Esports beat Activit-E in an equally impressive 7-1 scoreline.
While the remaining two games were also one-sided, they were the important matches.
Firstly, there was a slight upset between Game Fist and Clutch Rayn eSport, as the sixth-placed team of GF beat CR in fourth with a 7-3 on Clubhouse.
This result didn't actually change either team's position in the table, but almost certainly means CR can no longer make the Top 2. It also means that sixth-placed GF has twice the points of Team 7AM in seventh with just three games remaining, effectively locking in a playoff spot.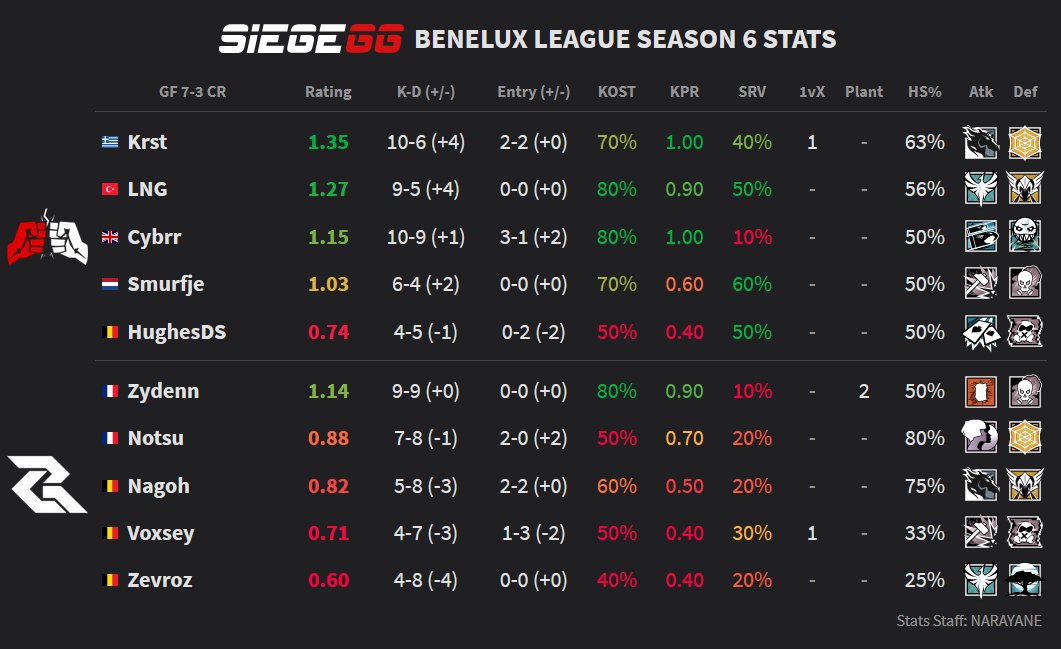 The final game, meanwhile, was between the third-placed 4Elements vs eighth place Red Falcons, which predictably ended with a clear 7-3 win for 4E. This result both locks 4E into a playoff spot and locks the Red Falcons into a relegation spot with a 0-1-2-8 record across the season so far.
Finally, the Benelux League Playoffs have been delayed by one week and will now end the day before the Mexico Major will start on the 16th.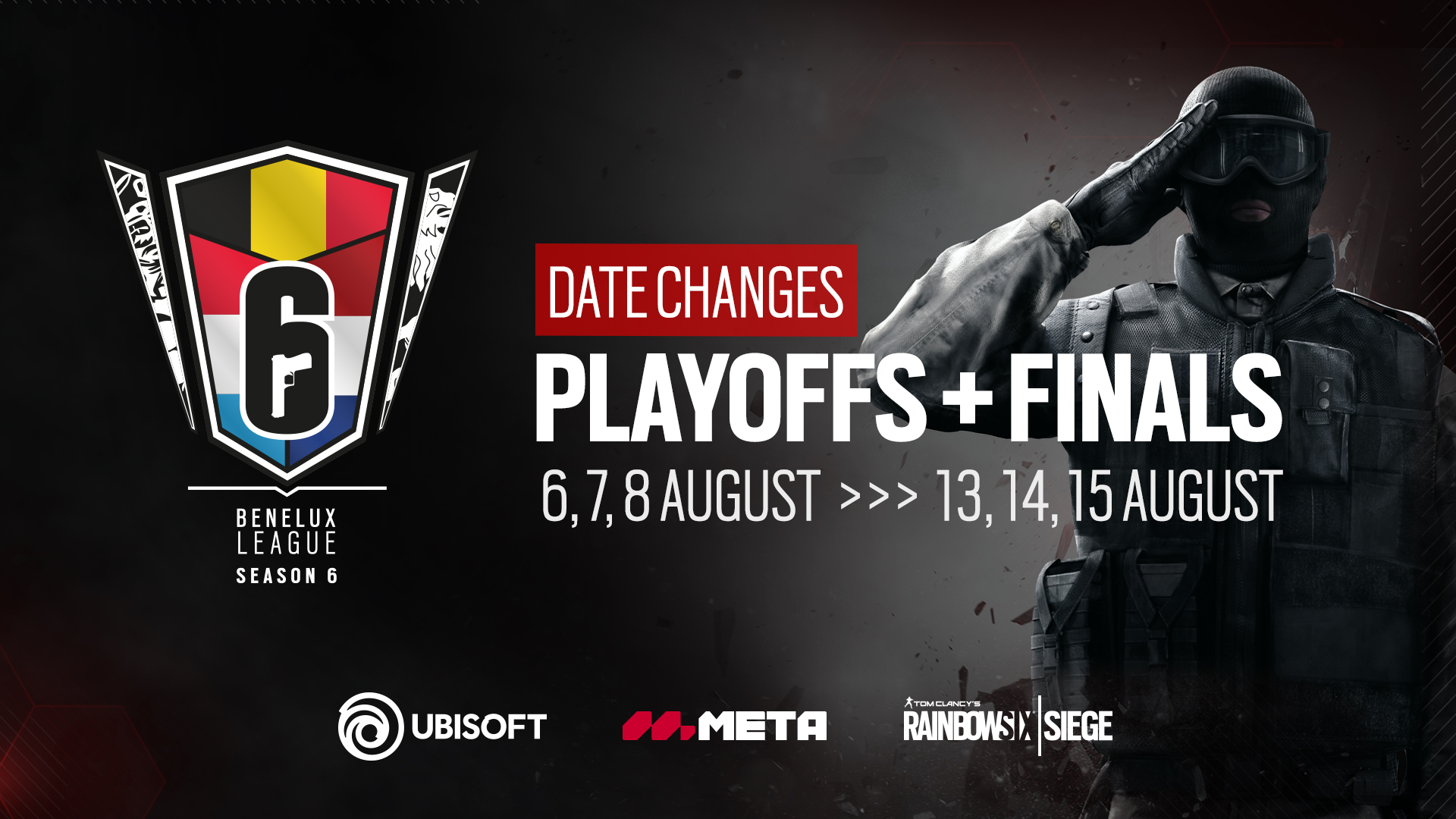 Four South American Players Banned for Six Months
Four players from the South American sub-region -- Dezingful, BlackWolf, Consiglieri, and Nachoto -- have been banned for six months after it was found that they had banned programs on their computer during last week's Liga Six open cup.
This doesn't explicitly mean they were cheating in the games themselves, but the presence of such software is sufficient for a ban.
Out of these four players, three had played for unknown Tier 3 and 4 rosters, while Gonzalo "BlackWolf" Ceridono competed for Maycam Evolve.
As well as in the Liga Six Cup in question, Maycam also played in both the 2020 Challenger League and the South American Championship relegation match, meaning that he had been just one game away from being a professional player.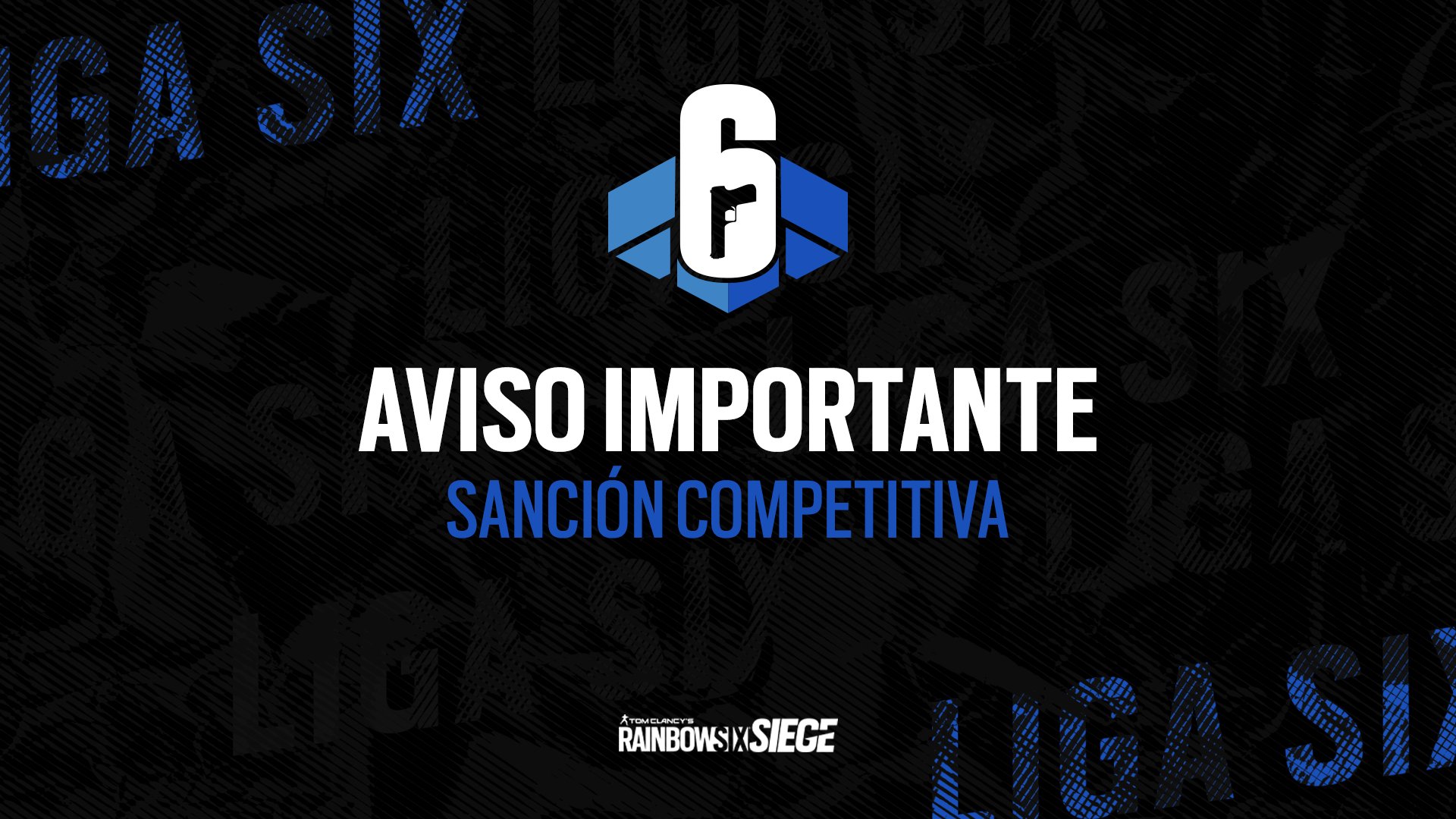 Guidance Gaming Signs Sixth Brazilian Roster
The American organisation of Guidance Gaming has signed its sixth distinct Brazilian lineup in the space of three years with the acquisition of the Baile D Munique roster.
The team had competed during the Brazil Cup in Stage 1.
This pickup now means that a massive total of 40 Tier 2 Brazilian professionals have played or coached under the Guidance banner, including three members of FURIA and players from W7M and Black Dragons, in what is without a doubt an R6 record.
As well as this, the player of Gabriel "Maia" Maia has now played in three different Guidance rosters in less than a year during the 2020 CL qualifiers, Stage 1 of this year, and the newly acquired roster.
Guidance has also previously held an NACL-qualified roster, a Benelux League team, a British ESL Premiership team (which included Cowana Gaming player Kendrew), and a Brazilian Women's roster.
South Asia Qualifiers
Finally, the second of three South Asian qualifiers took place last weekend ahead of the SA Playoffs on July 16-18th, which will offer the top two teams spots in the APAC Playoffs and a chance to qualify for the Mexico Major in August.
So far, the playoffs have six out of eight teams confirmed, with two teams from each qualifier and the top two teams from Stage 1 making up the numbers:
MercenarieZ -- FATAR, Hasib, M4KER, Mii7, and SnoowW
KIRA E-Sports -- Invi, R4ttl3r, Slayer, Death_Amar, Atharv, and leoxard (analyst)
LFO -- Sparko, Jittery, Beat, Sandy, r4ttl3r, and Echo (coach)
Valhalla eSports -- AviM, Avidwi, Pxycho, Vort3X, and ZePanda
Gamer's Syndicate -- Adiat, Hecko, KillSteal, Muhtasim, and Spideytime
Extraordinaire Esports -- Dhanu, FaTaLz, Jayv, Nos, and Raxan
---
And so that's it for our weekly roundup of all things Tier 2 in Siege. Check back here next week for a further rundown.