Banner Image: Rainbow Six Esports Brasil
While FaZe and Liquid topped the Stage 1 table, it was NiP who excelled where it mattered to deny the Liquid reverse-sweep and claim the 2021 Six Invitational Caber. Thus, NiP became the first LATAM Major winner and second-ever LATAM team to win an international event.
Now, as Latin America has proven itself to be the best region in the world, all attention will be on its teams as Stage 2 started this weekend with the South American Championship last night, Brasileirão later today, and Mexican Championship tomorrow.
Here's a full rundown on the R6 action in Latin America, including the BR6 teams and format, as well as the upcoming MX and SU seasons.
Jump to:
Brazilian Championship
Starting with LATAM's primary league, the Brasileirão will start this evening and, just like the other leagues, have a Best-of-One map round-robin format tournament take place over the next month.
Unlike its international counterparts, however, the teams start Stage 2 with their Stage 1 point counts and continue on from there.
This LATAM-only ruleset has been widely criticized both in and out of the region, as it means doing well in Stage 1 in April means you have an advantage in qualifying for both the August and November Majors, as well as the Six Invitational, over teams that may be better in the latter stages.
This, therefore, means the Stage 1 standings are extremely important as we enter Stage 2, with teams ordered as follows:
20 points: FaZe Clan -- Astro, cameram4n, Bullet1, Cyber, soulz1, and Ramalho (Coach)
20 points: Team Liquid -- nesk, xS3xyCake, Paluh, psk1, HSnamuringa, and Silence (Coach)
18 points: MIBR -- reduct, Faallz, LuKid, Rappz, FelipoX, and Budega (Coach)
16 points: FURIA Esports -- h1ghs, LENDA, Miracle, Fntzy, R4re, Twister (Coach), and Kizi (Analyst)
14 points: Ninjas in Pyjamas -- Kamikaze, Psycho, julio, Muzi, pino, and Mity (Coach)
12 points: Team oNe eSports -- Lagonis, KDS, Neskin, Alem4o, Levy, TchubZ (Coach), and RafadeLL (Analyst)
11 points: Black Dragons e-Sports -- live, peres, ion, Patoxy, resetz, and sSeiiya (Coach)
9 points: INTZ -- ZaaK, Vnx, DRUNKKZZ, Vittzzz, Hornetao, JP (Coach), and Hellraiser (Analyst)
8 points: Santos e-Sports -- rhZ, kondz, Hxnteer, destiny, Stk, Lend4 (Coach), and depresso (Analyst)
7 points: W7M Gaming -- panico, Guii, Mav, HerdsZ, GdNN1, Abreu (Coach), and Alpha (Analyst)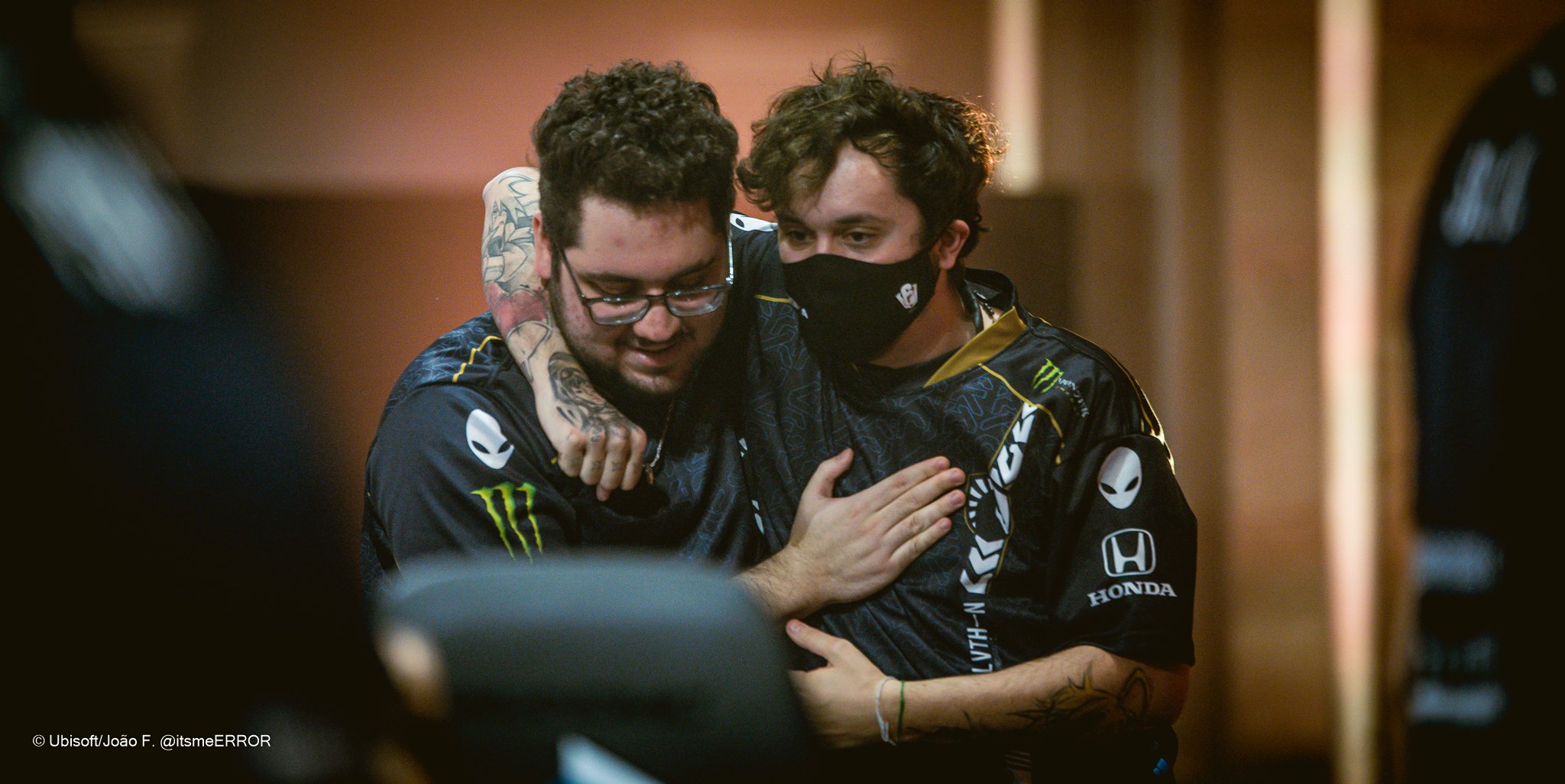 Concerning the rosters, this is a very similar look to what was seen in Stage 1.
The biggest change comes from the last-placed W7M Gaming roster, which dropped Pedro "pdr1n" Medina and loaned out Vitor "Kurtz" Monteiro.
Replacing them came Rafael "mav" Loureiro Freitas -- a player who earlier this year was kicked from Team Liquid following an investigation into abuse allegations by his ex-girlfriend -- and Gleidson "GdNN1" Nunes -- a player who was previously suspended from Black Dragons for being at the centre of the Black Dragons-Faze match-fixing scandal.
The organisation will be hoping that this rather controversial set of pickups will help elevate the team out of last place.
Another somewhat high profile change happened in Black Dragons, as both João "yoona" Gabriel Nerici and Vitor "hugzord" Hugo were dropped in favour of Vitor "peres" Peres and their substitute of Pablo "resetz" Oliveira, who joins fresh from his 18th birthday.
Most interestingly, hugzord had seemingly been dropped after fan outcry over the level of his performances.
Finally, INTZ added the analyst of Luiggi "Hellraiser" Ianelli, while Eduardo "Dudds" Torassi was replaced by Diego "ZaaK" de Albuquerque.
Tonight the games will kick off with two must-watch games of Liquid vs NiP -- a rematch of the SI grand-final -- and FaZe vs MIBR, as well as Santos vs BD and W7M vs oNe, with the full stage-long schedule seen below: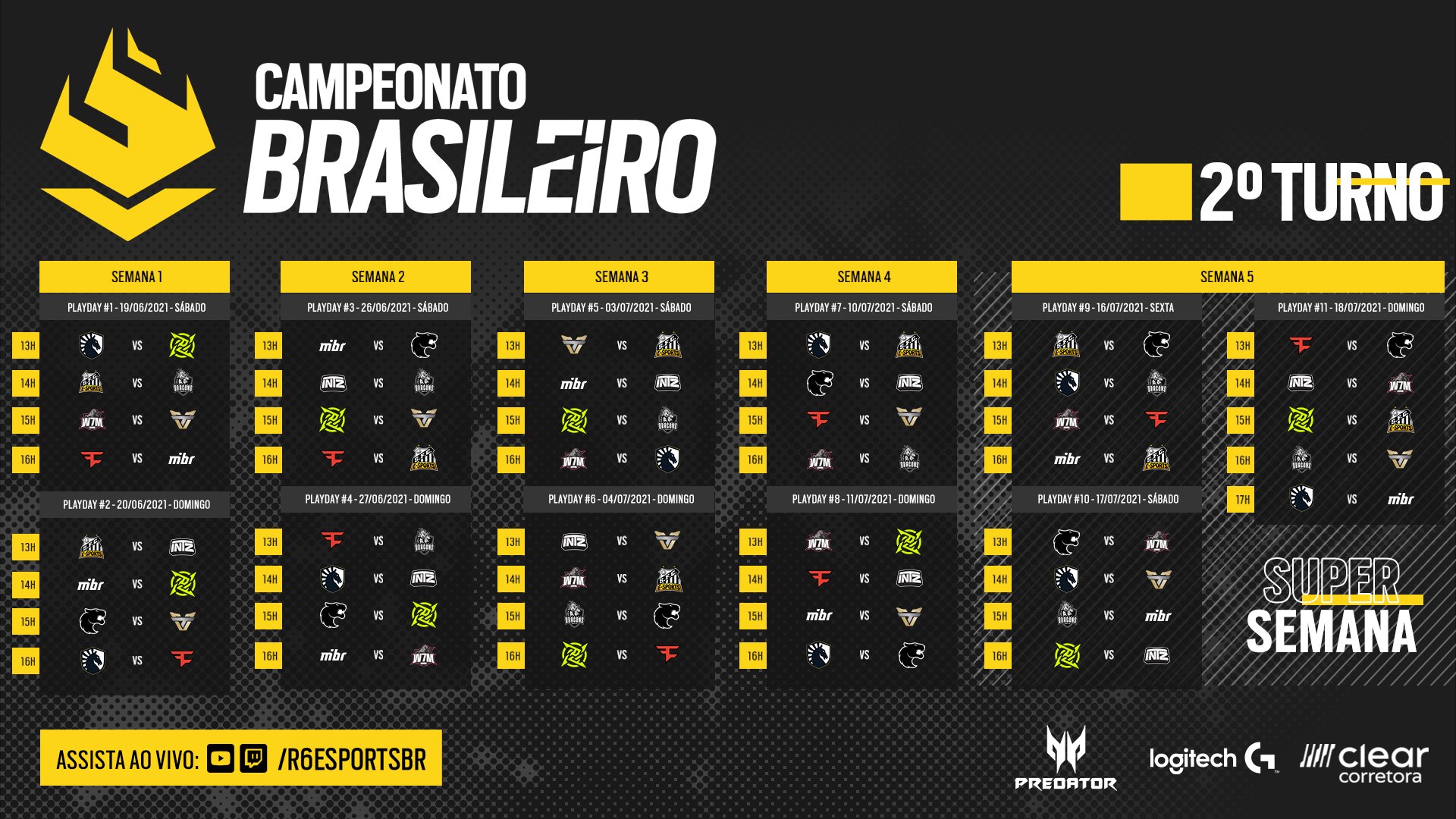 The games will be cast on the main channel by the returning names of Ollie "XRTROIKA" Hatton and Geo "Geo" Collins and hosted by Riley Knight and Liam "Chunks" Desposito.
Mexican Championship
The secondary LATAM sub-region of Mexico will also see its league kick off this weekend as it runs identically in format to the BR6 League:
18 points: Fenix Esports -- XigmaZ, Morphed, P1XIE, Luxor, BOPE, and Microkw (Coach)
15 points: Atheris Esports -- SkMzY, Novys, Guicho, Navy, MKing, Royz (Coach), and GOKU (Coach)
9 points: MeT -- Ravz, Hydre, Wrath, Ale11, and Gabo
9 points: Six Karma -- Fungi, Crespo, Victory, Stony, Hunther, Max1mus (Coach), and Olimpo (analyst)
9 points: OverKnight -- Kcire, Draab, larzt, Livexer, Atlas, and Luk3 (Coach)
3 points: Kingdom Gaming -- Slaay, Vector, Raven, Biz, August, and Thumperr (Coach)
0 points: Chivas esports -- AlanDerf, Lua, NhilV, Mireles, Cerberus, Physicz (Coach), and EzPz (Coach)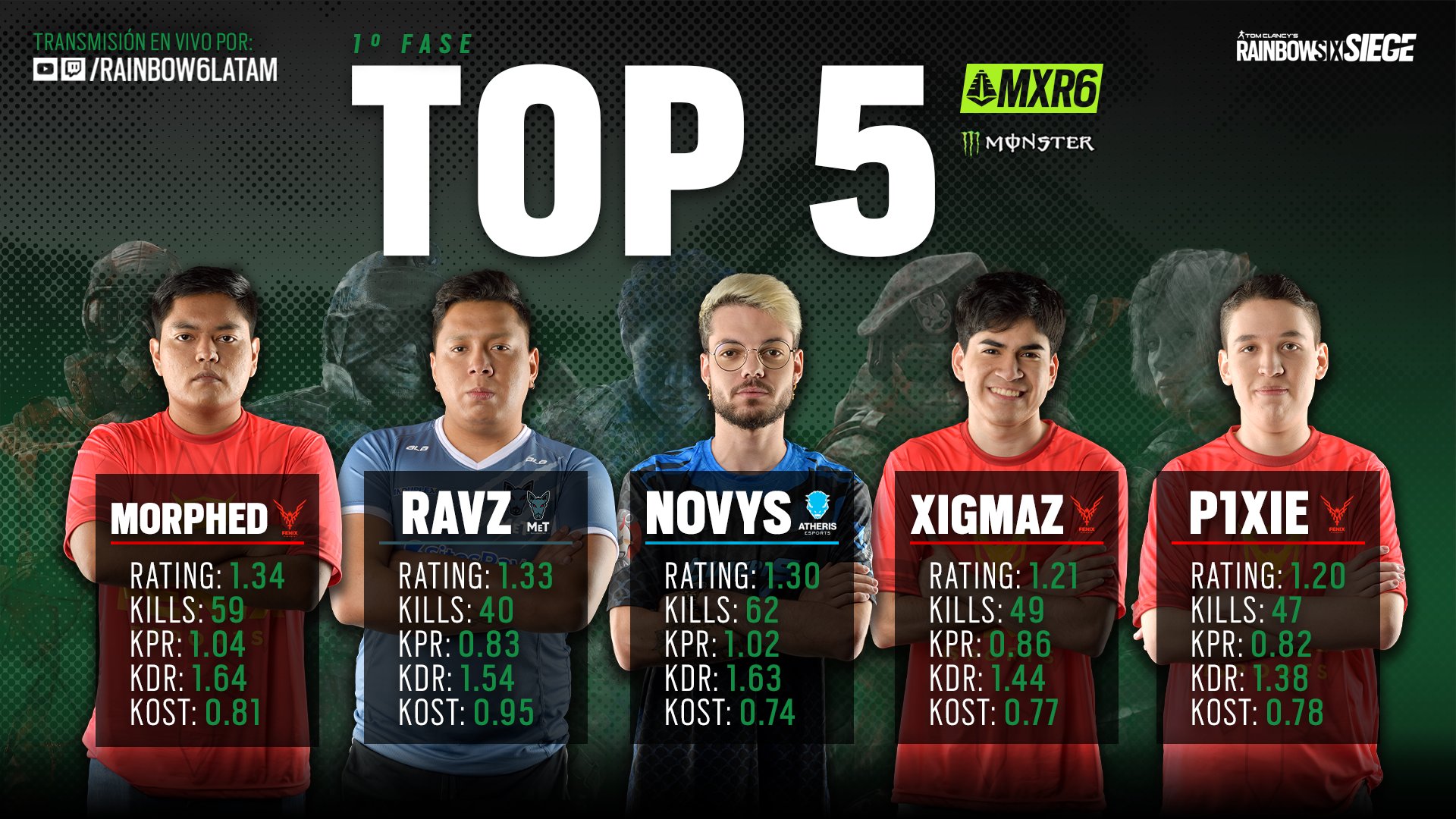 Firstly, the three MeT players of Mason "DotDash" Brasher, Marcus "Dfult", and Bradley "LethalGamage" have all left the roster, while their coach of "Luk3" moved to their rivals of OverKnight.
Joining the roster came Gabriel "Gabo" Mange from Chivas and the unknown Costa Rican player of Alejandro "Ale11" Argüello, while Ivan "Hydre" Chavez moves from the bench to the main lineup.
No other team changed quite as dramatically, though Kingdom Gaming saw Bryan "Cerberus" Martínez leave for Chivas, while both Cristofer "August" Martinez and Emiliano "Biz" Chávez joined to reform the 2020 Season's Timbers core roster of Vector, Raven, and Biz.
Finally, the ex-Estral player of José "Fungi" Vidales has replaced Juan "Harry" Hernández on Six Karma and Rodrigo "Microkw" Maz has replaced Waiffer "Waiffer" Sibaja as the coach of Fenix Esports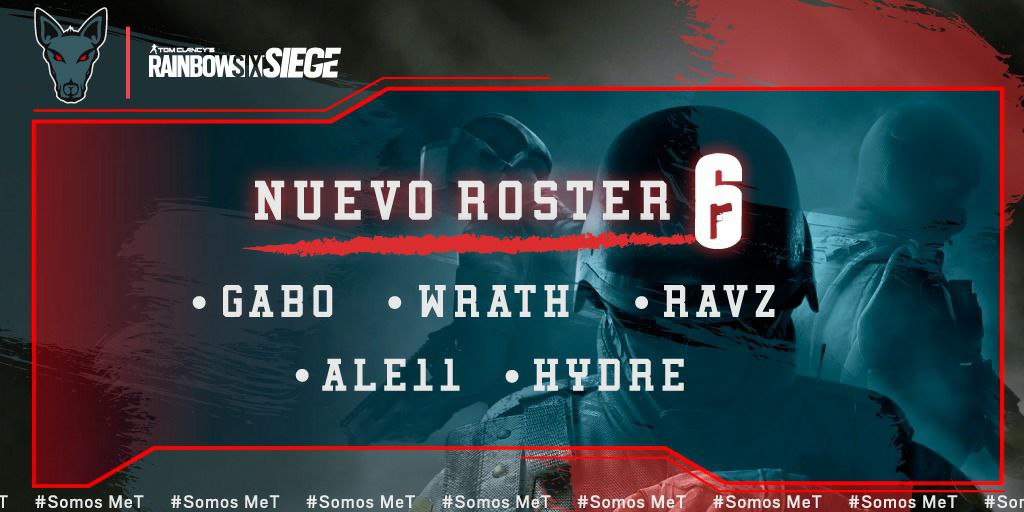 Tomorrow will see Play Day 1, which will include Atheris vs Fenix, OverKnight vs Kingdom, and MeT vs Six Karma, with further games taking place every Saturday and Sunday for the next three weeks.
The games will only be cast in Spanish and Portuguese, however, and not in English.
South American Championship
Finally, we have South America, which will have the same format and rules with play days every Thursday and Friday. The league actually kicked off last night with the following teams:
21 points: 9z Team -- denike, Pechito, ZETA, AtlaS, PePe, RICK (coach), Dxrk (analyst)
18 points: Malvinas Gaming -- Ragn4r, Meight, Patan, Soco, Chainaa, and Asterix (coach)
15 points: Furious Gaming -- Yekko, DirTy, WeTz, VJ, shoxo, and LGS (coach)
11 points: LDM Esports -- Re77er, SUPREMAA, Alpaca, Skillz, Slemds, and L1m0n4d4 (coach)
7 points: Coscu Army -- wikS, F0RBIZERAA, Dzr, R3mbrandT, Mich4, and L4ZinG (coach)
7 points: Infamous Gaming -- Lautixs, ChiLeaN, Cocomilazor, Zorman, Dego, Ferchie, and OneTap (coach)
5 points: Nocturns Gaming -- Masher7, Kraften, Cueva, Tucu, FlyKer, xChugo, and UnProPlayer (two coaches)
0 points: Leviatán Esports -- el barto, Dauert, HazeldorF, DelBa, Geree, and Ruivoz (coach)
The first four games of the season have already taken place, with 9z, Furious, Coscu, and Malvinas all securing fairly one-sided wins over LDM, Nocturns, Infamous, and Leviatán respectively.
As Leviatán Esports ended Stage 1 with zero points, it is thus currently impossible for them to qualify for the Elite Six LAN or August Major, no matter how well they do in Stage 2, due to the points carrying over stage-to-stage.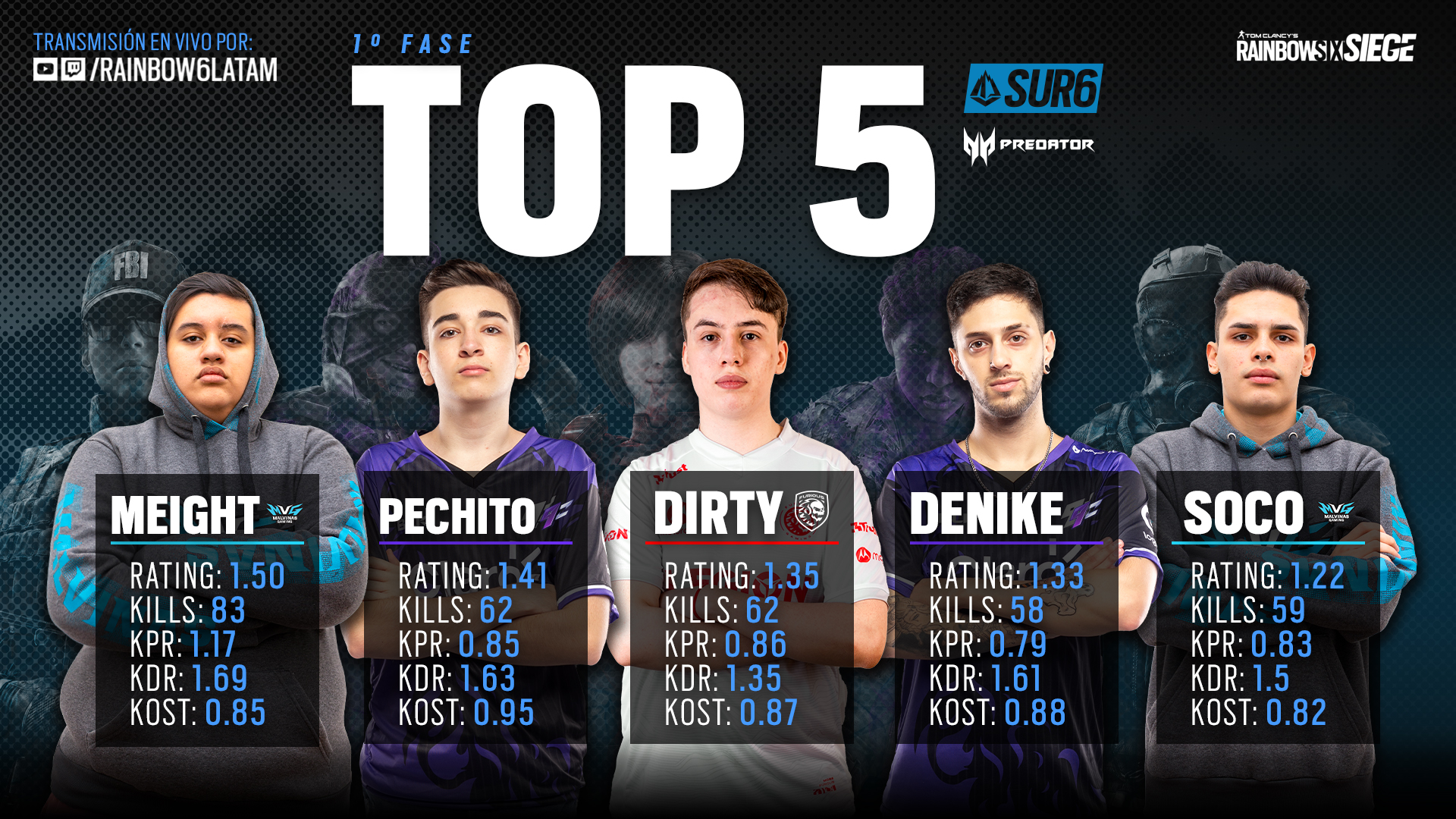 As for roster changes, the only player changes in the entire sub-region saw Leviatán replace the two Chileans of Bastián "Nefu" Pezoa and Claudio "Yayo" with the two Argentinians of Augusto "DelBa" and Geremias "Geree" Irisarri.
As well as this, there were a few staff changes, with Cesar "Dxrk" Adriano joining 9z as an analyst, and Lucca "LGS" Santucci joining Furious Gaming as a coach.
Liga Six & LATAM Super-Cups
Latin America's Tier 2 scene, meanwhile, is set up very differently than the rest of the world. Open cups (effectively GO4s) take place every week on Tuesday-Wednesday, which any non-pro-tier team can compete in for each of the three sub-regions.
For Stage 2, the results from the eight open cups from May 6th till July 14th have been combined to create an ongoing leaderboard.
The Top 12 teams from the BR open leaderboard will be invited to July's Brazilian Cup alongside the bottom four BR6 rosters.
In Mexico and South America, meanwhile, it's 11 and 10 teams from their own open leaderboards who join the bottom MXC and SUC rosters.
So far, with four out of the eight cups played so far in Brazil, VINCIT Gaming is currently leading the pack, followed by Team oNe Academy, while Santos Academy is down in eighth. The reigning Brazilian Cup champion of SuperNova Team is in ninth and the ex-BD Academy roster way down in 16th place.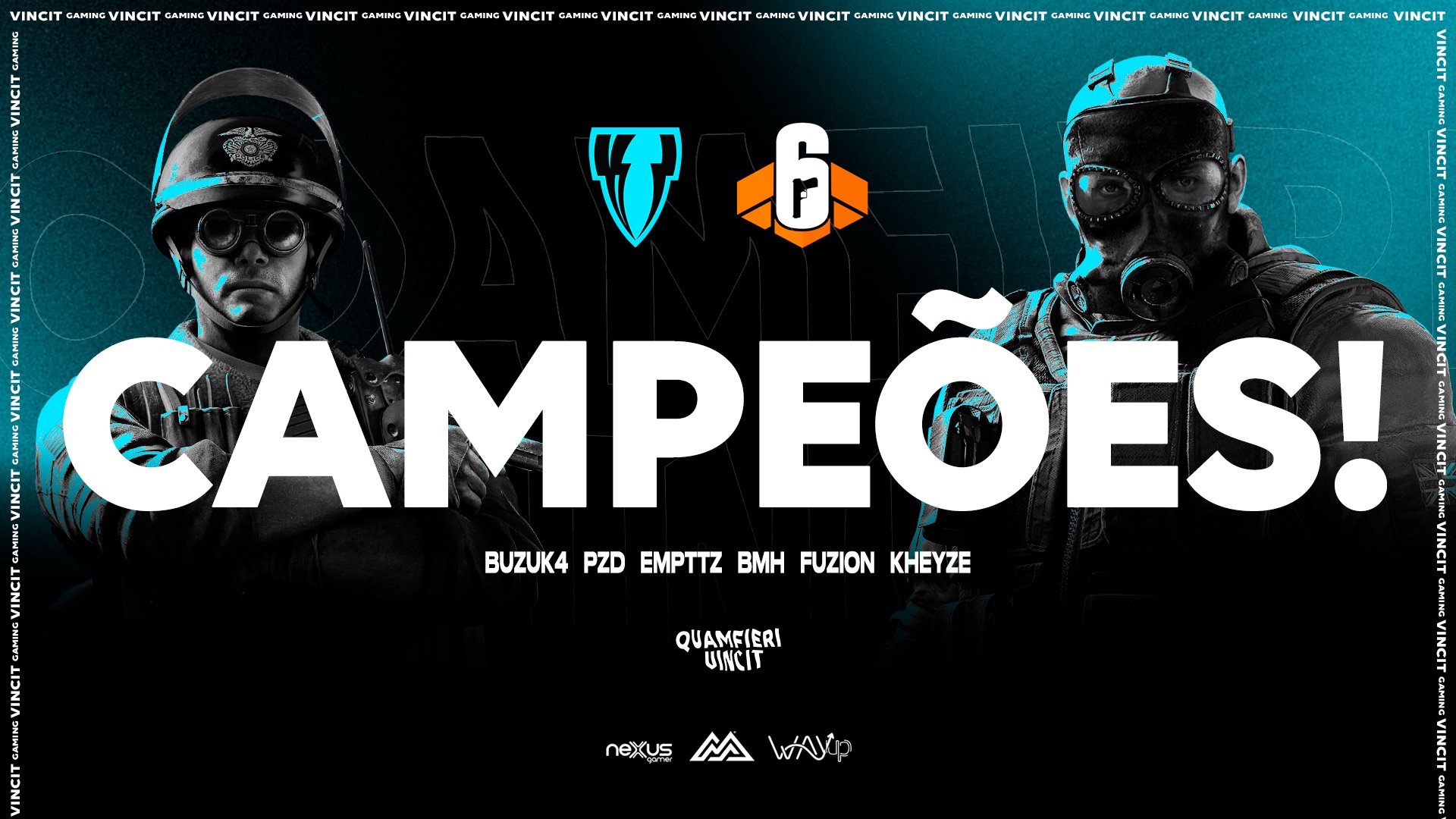 Stage 2's Brazilian Cup will take place from July 21st till August 12th, ending right before the likely August Major dates.
The tournament will be worth $20,000 in prizemoney on top of the $8,000 doled out during the open cups.
Women's Circuit
The Brazilian Women's Circuit is a $60,000 yearly tournament split up into five stages, followed by a LAN playoff which includes the same five teams competing throughout:
Black Dragons Female -- Lara, bruna, aliine, dudaZera, bits, and trak (coach)
FURY Female -- PinkSouls, yElektra, GaB, Pessima8, and Dii
INTZ Academy -- Ch3rn4, Miranda, LuliArlequina, Cristalz7, Maligna, and TitaaN (coach)
SuperNova Team Female -- Nandaa, Pinkprincess, Reender, Carolzinha, SuNNNNY, and A1ves (coach)
Red Wolf Female -- mand, Naath, ana, Larinha, juu, and O.Gabss (analyst)
So far, Black Dragons Women's team have won all three stages played. However, they aren't undefeated, having lost a number of group stage matches.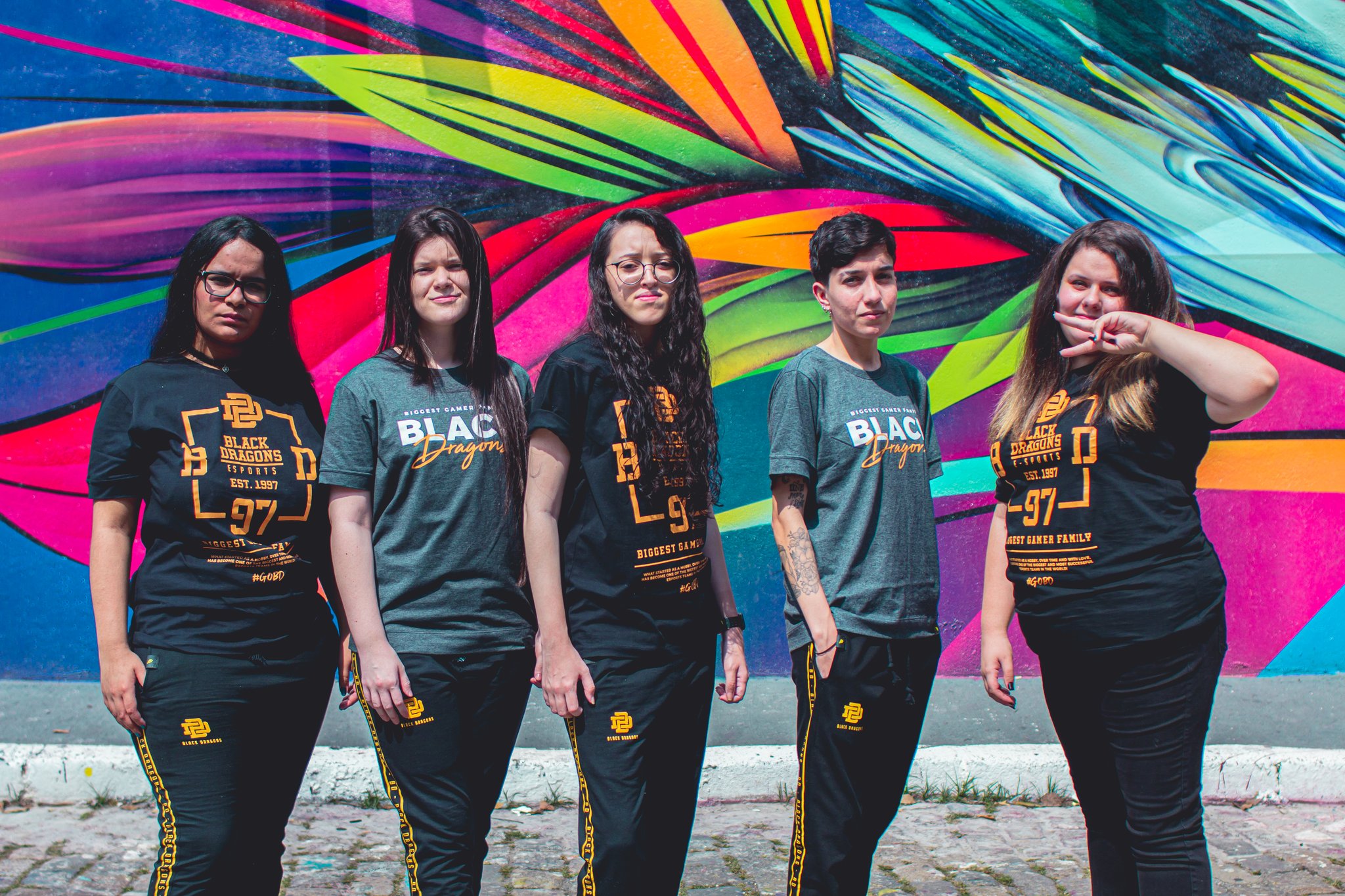 During Stages 1 and 2, their biggest rivals were Cinderellas Esports, who included a number of ex-BD players.
However, the organisation has since dropped the lineup, meaning they were unable to compete during Stage 3 and it is currently unknown if they will be able to field a new team for Stage 4.
Stage 4 itself will not take place till the end of this stage from July 29th till August 1st and, considering BD has already locked in a playoff spot, it is more likely that we will see a new champion crowned.
The main challengers for BD's title come from FURY, who are the two-time runners-up, and INTZ, which includes the ex-BR6 stand-in of Miranda who you can read about further here.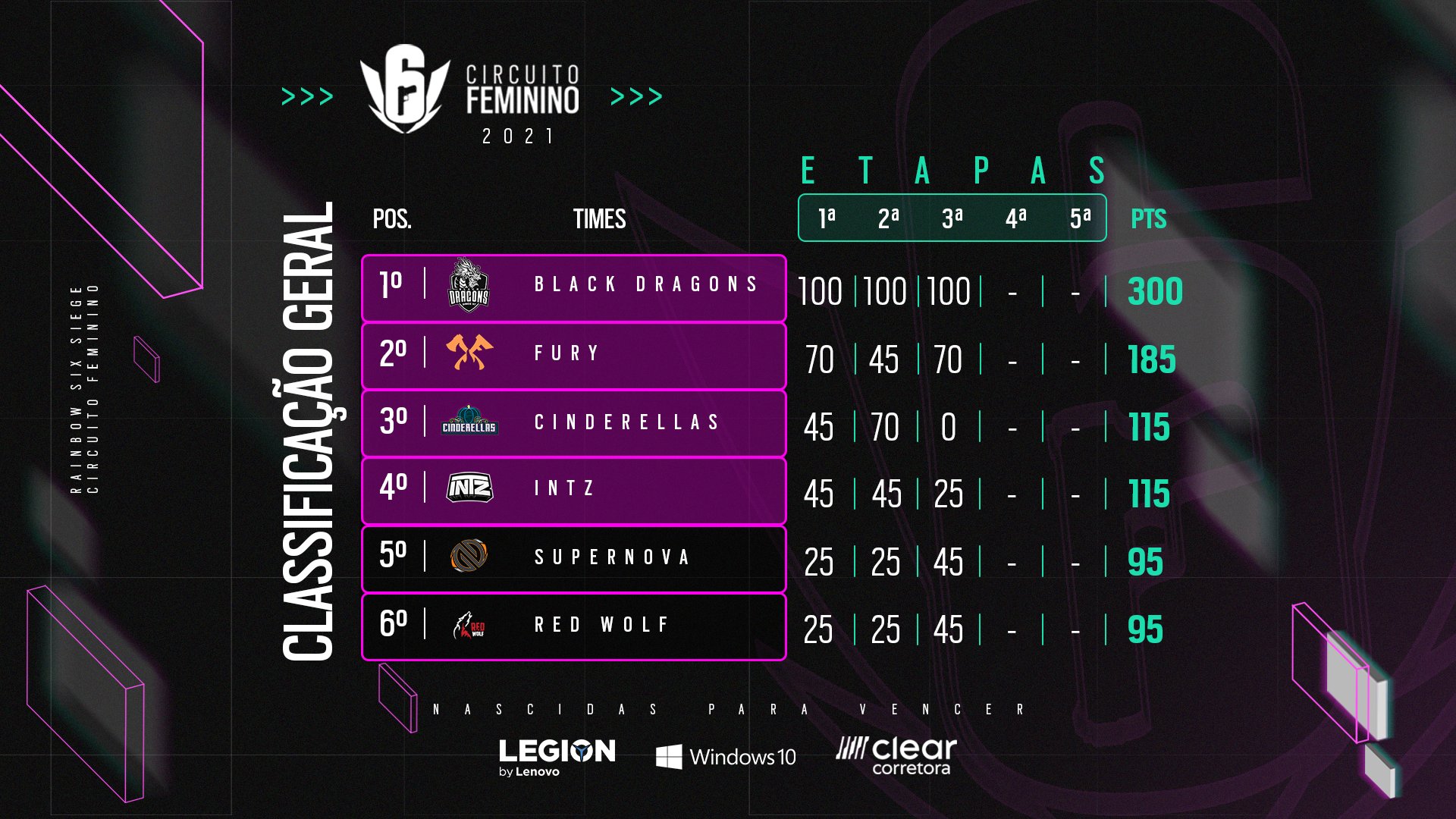 ---
SiegeGG will be covering most of these tournaments as they progress through the next few months so be sure to check the site for stats, highlights, and news coverage in the coming weeks.