Once again, the best match of the year was on the very biggest of stages.
Entering the Six Invitational Grand Final, fans knew something special was ready. The Ninjas in Pyjamas were determined to finally bring home a hammer, after years playing at an elite level without a title and especially after falling just short at last year's SI Grand Final.
On the other hand, Team Liquid had seemingly finally lifted their curse of disappointments at Major events and had absolutely torn through the lower bracket after being upset by MIBR in the opening match of the playoffs. They completed the run with revenge over MIBR, absolutely demolishing their Brazilian rivals on the morning before the Grand Final.
Click here to view the Liquid vs NiP match page
Liquid's hot streak seemed to come to an end in map one - NiP was dominant on Kafe, winning 7-2 behind strong performances from Julio and Psycho. Because of the Ninjas' one-map advantage due to coming from the upper bracket, they were up 2-0. One map away from the title, and fans began to worry that this match would be over quickly.
Liquid was not ready to be defeated, however. They stormed back to take Chalet 7-3, before heading to Club House. This map was a complete back-and-forth, with both teams taking their defensive halves 4-2 and sending the game into overtime. Here Liquid was able to clutch it out and win 8-6, sending the series to a final decider map.
The momentum was with Team Liquid. After their lower bracket run, and the heartbreak felt by the team and its fans after news of the passing of Paluh's father the day before the Grand Final, the team felt like one of destiny.
Ninjas in Pyjamas had other plans, though. They were unstoppable on Consulate, cruising their way to a flawless 6-0 first half shutdown. Liquid was able to pull back two rounds on their defensive half, but the deficit was too much to overcome and NiP were finally crowned world champions.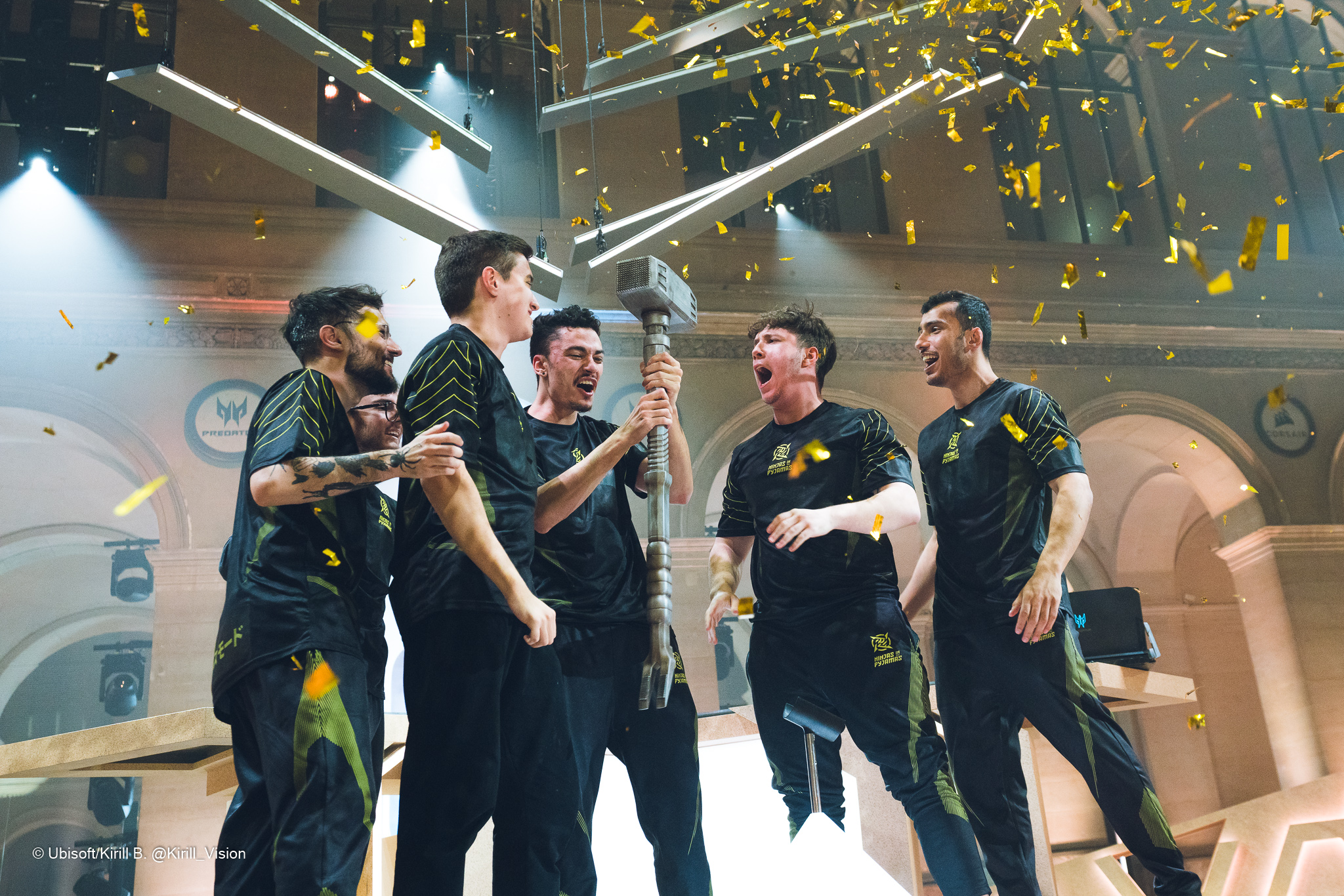 Not only was the conclusion of this match momentous for the Ninjas in Pyjamas themselves, but in fact for the entire nation of Brazil and the LATAM region. The win marks the first-ever Brazilian world championship, the first Major win, and the first win of a Tier 1 event since Team Liquid won the Season 7 finals all the way back in 2018. The world was put on notice that Brazil was asserting their place at the pinnacle of Rainbow Six.
---
The following is the third award in our Year 5 Awards series. Click here to view all of the awards, the announcement schedule, and their winners. Check back in each day for new awards to be announced!