Having kicked off two weeks ago, the fifth edition of the Polish national league will have $20,000 in prize money and a Challenger League spot to play for.
Now, ahead of tonight's play day, here's a rundown of everything you need to know to get caught up with the action.
Jump to:
The Teams
Competing this season are four returning teams from the 2020 Polish Masters tournament and four new qualified teams:
NOX Esports -- Ryba, Szagi, Foster, AueR, Royal, and Sways (analyst)
devils.one -- mkay, Meddez, Tuzi, Yoin, and Jirachi
Invicta Gaming -- JiN, Walus, Denio, Grzegorzu, and Mefisto
Forsaken -- Sovvy, Durawix, Erago, BLAZEC0D, and Baitzera
ESCA Gaming -- Hunt, A7s0n, Malczyn, Drxw, and Groone
Illuminar Gaming -- mafia, kaley, Verines, KingVader, and Paladyn
xXx -- TOUDix, Krzok, Mayshyyy, Fajder, and Wolfyy
Revenge -- Vapour, Booster, Yuri, Ulfurinnn, and Choco
The most notable out of these teams is NOX Esports, who include four out of five members of the 2020 league winners and Challenger League competitors of Izako Boars (later known as Homeless), with Mekses replaced by Szagi.
This team has also already won the Polish Winter Cup last February and sits as the top Polish roster during the ongoing Challenger League qualifiers, making them the clear favourites to take the 2021 title home.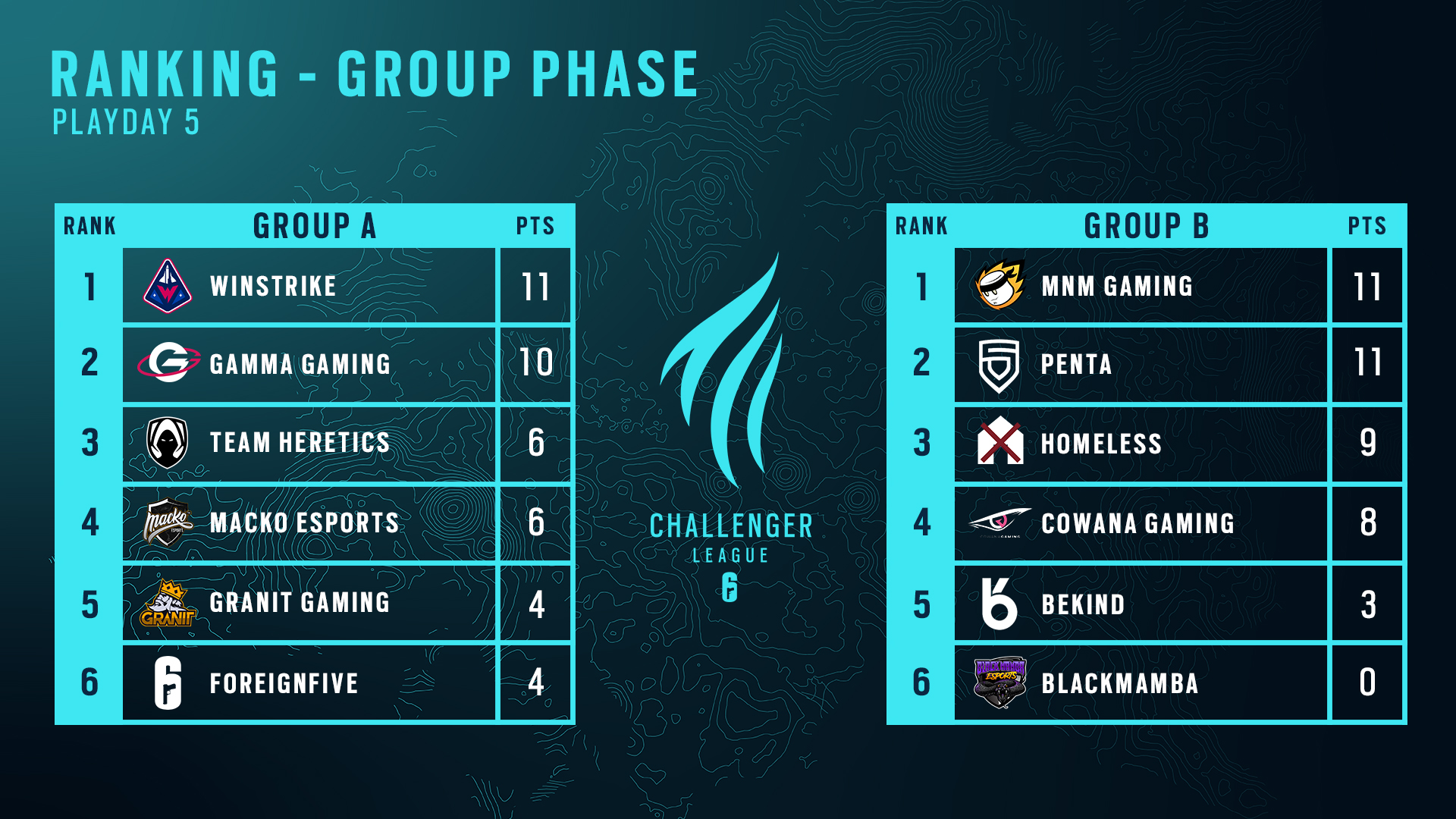 Next up, we have Invicta Gaming, which signed the core lineup of last season's runners-up of devils.one. JiN, Grzegorzu, and Denio had moved to join SLAVGENT's Mefisto and Walus from Illuminar to form this promising lineup.
Devils.one, meanwhile, have picked up a completely new roster, which includes two prior Izako Boars members of mkay and Yoin, and Meddez from Cromcodiles.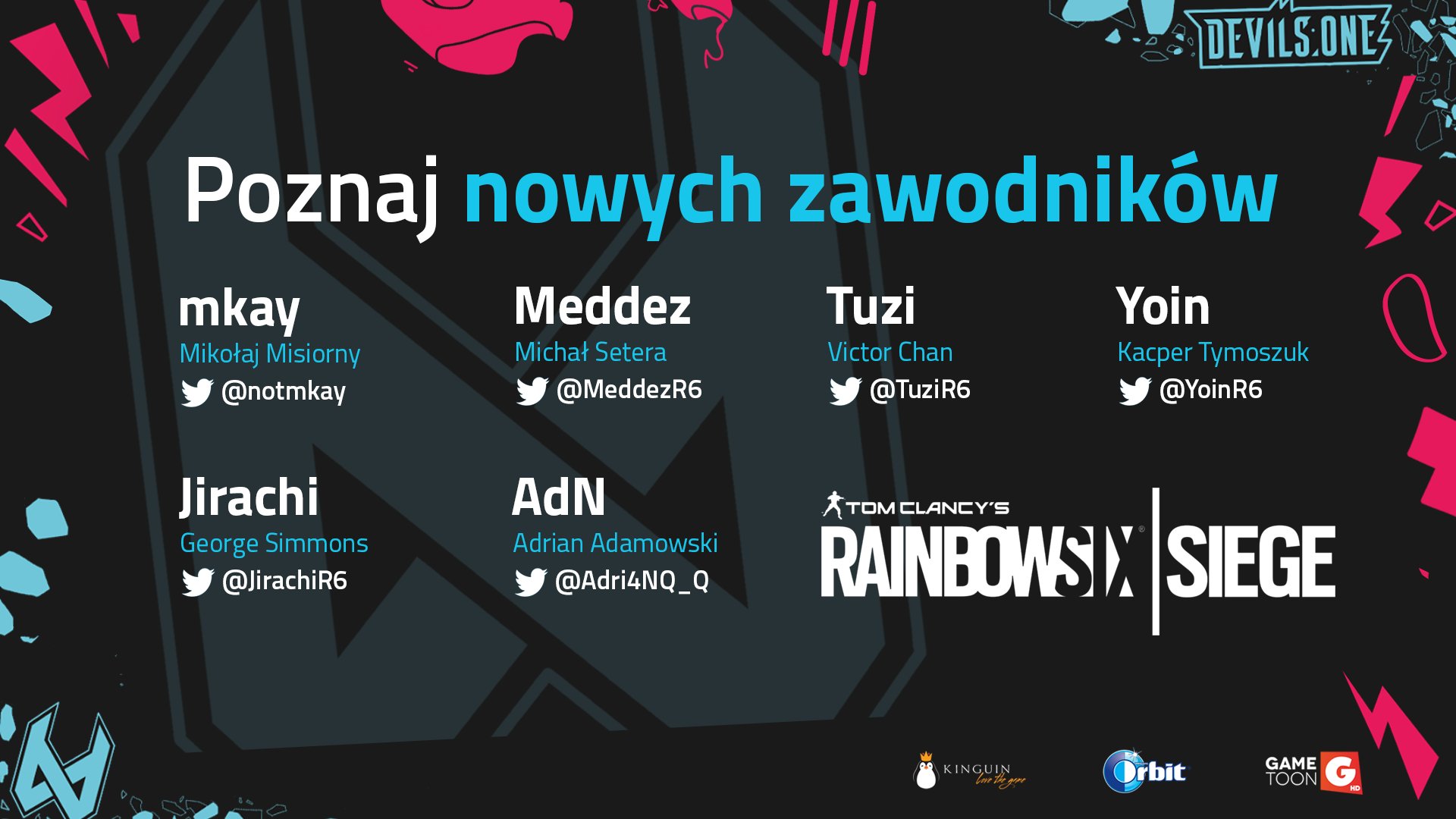 Another roster of well-known national players comes in Forsaken, as it includes another ex-Cromcodiles player in BLAZEC0D, Sovvy and Baitzera from Invicta, and both Durawix and Erago from devils.one.
While these prior four teams were all invited, the remaining four all come from the open qualifiers and are thus largely fresh names, with a few exceptions. The ex-Polish champions of KingVader and Krzok lead Illuminar Gaming and xXx, while ESCA Gaming includes both A7s0n and Malczyn from Avez, which disbanded following a seventh-place finish at the Winter Cup.
In total, there are eight returning ex-Polish champions -- four on NOX, and one each on devils.one, Invicta, Illuminar, and xXx -- with the prior season's victors below:
ESL 2016 -- Patokalipsa: Derius, F4HIIM, DieWoodys, Typerek, and Magic
ESL 2017 -- Sawdust Team: Jockermann, Mr.Nobody, eMc, nathan, and Swirus
Season 1 -- PACT: Derius, Magic, Deep, Saves, and Nathan
Season 2 -- Team GamerLegion: Saves, iqorex, Krzok, namea, Rotko4, and morxzas (coach)
Season 3 -- Samsung Morning Stars: NoAir, j3n4, Mefisto, Mekses, and KingVader
2020 Season -- Izako Boars: Ryba, Royal, Foster, AueR, Mekses, and Yoin
Winter Cup 2021 -- NOX Esports: Ryba, Optyk, Foster, AueR, Kimuin, and Sways (analyst)
The Format & Schedule
The tournament's format sees weekly play days every Thursday for the next 12 weeks, starting at 6 PM CEST. Each week sees four Best-of-One (Bo1) matches take place, meaning every team plays once with the overtime points system seen in the European League.
Following this league stage, the top four teams will progress onto the Masters Finals from the 4th to 5th of September, where the prize pool will be split as follows:
1st Place: A Challenger League spot plus ~$9,600
2nd Place: ~ $4,900
3rd Place: ~$2,200
4th Place: ~1,400
Group Stage MVP: ~$550
Finals MVP: ~$550
All the games will be cast on the rainbow6pl Twitch channel, as well as on national TV on the Polsat Games channel, cast in Polish by Marcin "Marciu" Prusinowski, Karol "Alban" Pakosz, Patryk "k1kS" Cieszyński, Mikołaj "Łazarz" Boroński, Maciej "Sebol" Majewski and Daniel "Yden" Zegar.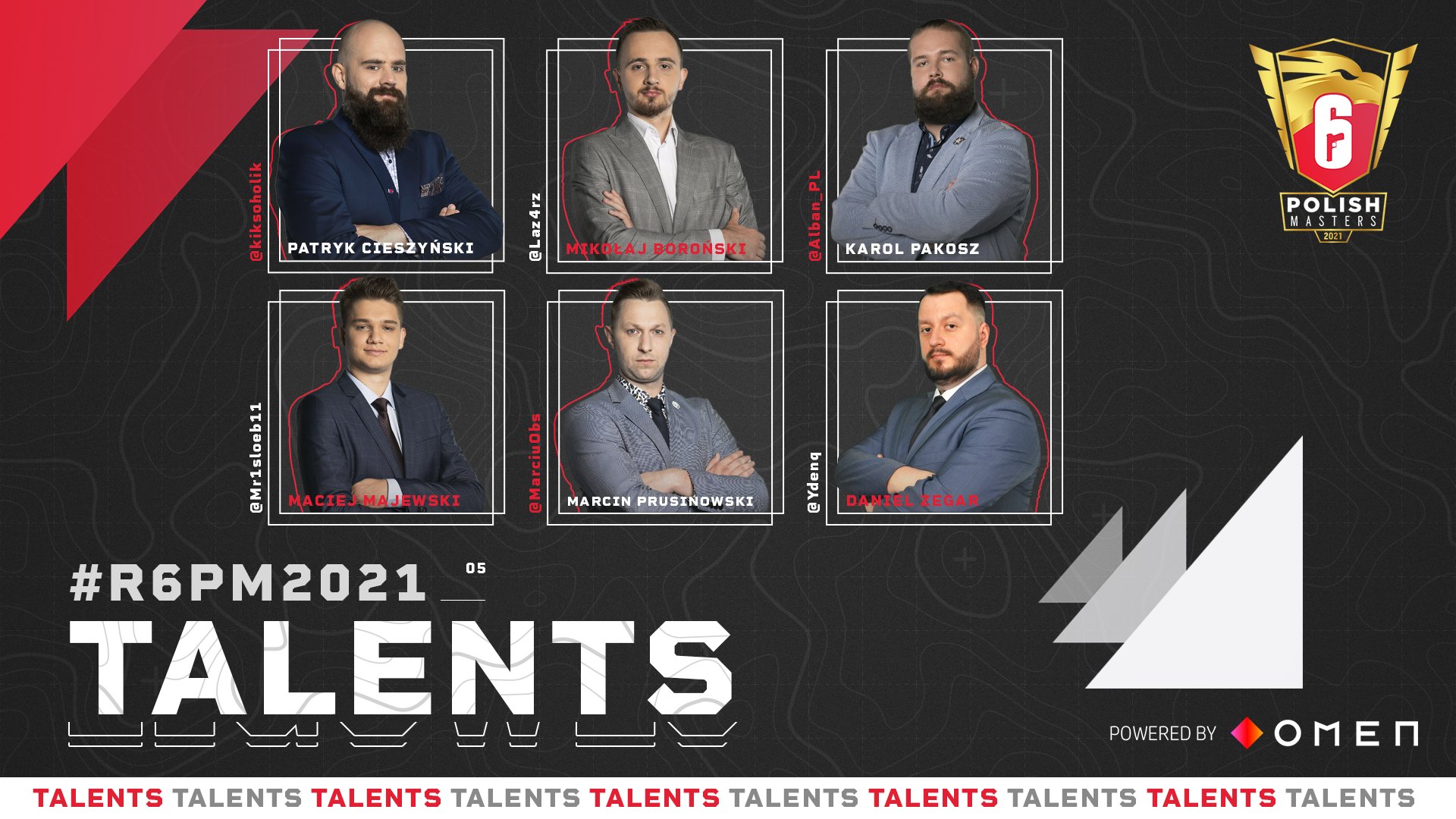 The Games So Far
With the league kicking off two weeks ago, we have already seen eight matches take place so far, which have included some thrilling games.
To few people's surprise, NOX Esports came out swinging, with wins over both Illuminar (7-4) and devils.one (7-2).
This first game included a standout performance from the team's newest player of Szagi, with a 1.46 rating, while F0ster bounced back from a 0.47 rating to go 15-4 in Week 2, and a single traded death saved Tuzi from a 0.00 rating.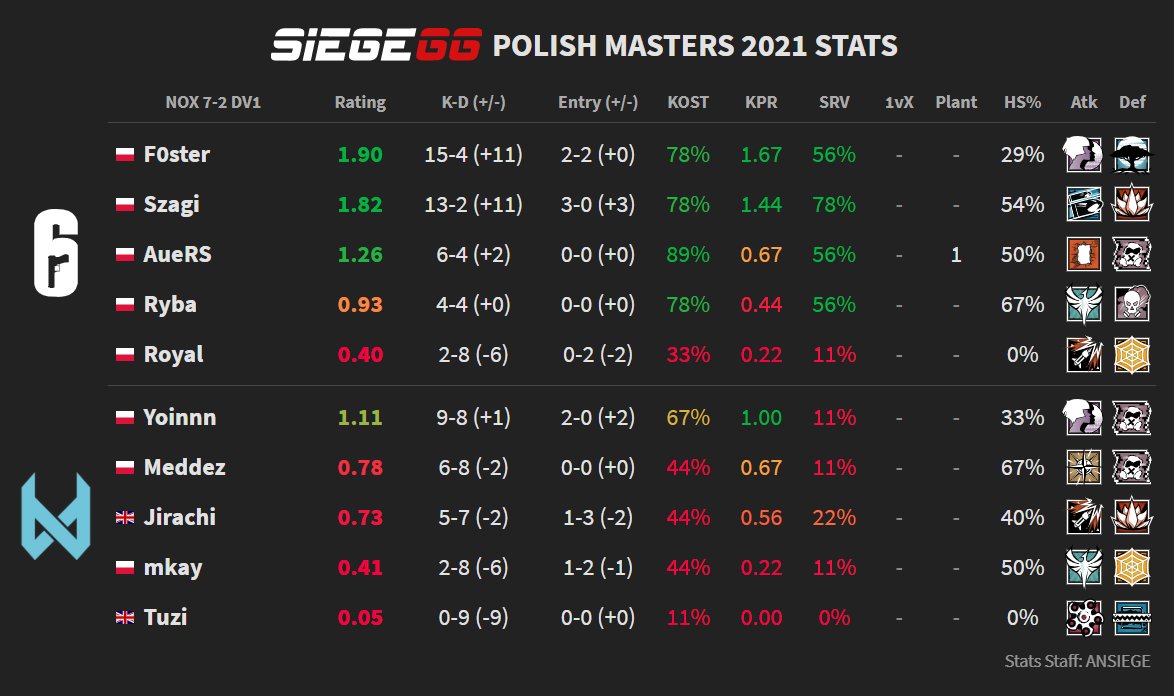 Also notable is Revenge who, despite including a number of unknown names, also managed to beat devils.one (7-4), which they followed up with a 7-3 win over Forsaken.
While this first game saw Tuzi excel for D1, with both the top performance of the game as well as a 1v2 post-plant quadruple kill on Frost, both Ulfurinnn and Yuri also secured 1v2s of their own for Revenge.
This, combined with 14 kills from Booster, meant they were largely in control throughout.
For devils.one, these two losses mean they're sitting right at the bottom in the last place alongside Illuminar wh were also were taken down 7-3 against ESCA (alongside their loss against NOX), even though Verines achieved a 1.3 KPR and 2.2 K/D on Ash and Mute.
Just above them sit Forsaken and XxX, who each sit with one and two points respectively, following their 8-7 head-to-head result. A similar 8-7 is all that separates third and fourth-placed Invicta and ESCA as ESCA lost the game 8-7 despite their Zofia player of Drxw hitting 20 kills.
Now, following these games, tonight will see four more matches as the following games take place:
6pm CEST -- Invicta Gaming vs Revenge (3rd vs 2nd)
7pm CEST -- ESCA Gaming vs xXx (4th vs 5th)
8pm CEST -- Forsaken vs NOX Esports (6th vs 1st)
9pm CEST -- devils.one vs Illuminar Gaming (8th vs 7th)
---
So be sure to tune in tonight for playday three of the Polish Masters and check out our full coverage of the games including results, stats and predictions right here.