Having kicked off on the 13th of March and running until the 18th of September, the new Rainbow Six Japan League is the biggest domestic tournament across all of competitive Siege, with its ¥32 million (US$308,000) prize pool.
Not only is the prize pool be a sizeable amount in the Japan League, but each team will also have up to each of its six players and coaches (combined) be guaranteed up to ¥21 million (US$202,000) in salary for the competitive year.
Read on to find out what went down in the third week of play from the best in Japan.
Day 5
High-flying Sengoku Gaming took on the mid-table REJECT in the first game of the weekend, hoping to at least temporarily go to the top of the table.
Starting on attack on Coastline, Sengoku started off well enough, but could only muster a 3-3 first half. Despite ReyCyil and A1kyan performing well with kills and plants, Sengoku were on the back foot and REJECT took advantage of that. Both teams traded two rounds apiece after the role swap, but it was REJECT that broke away and secured a 7-5 win.
Now a map down, Sengoku Gaming's players were in somewhat unfamiliar territory in 2021. Heading onto Consulate, they started off on attack once again, but surged to a 3-0 lead.
However, with REJECT pulling things back to a 3-3, it seemed that Sengoku was heading for a 0-2 loss. Much to everyone's surprise, however, REJECT let Sengoku take the four rounds needed, including a Round 9 1v3 clutch and ace from Ramu on Pulse, and lost the map 3-7 instead.
Going over to the decider of Villa, Sengoku took their start on attack well once more and finally took a first-half lead at 4-2. With Wamai and Clash banned, it seemed like the defense was struggling somewhat, but defensive wins on alternate rounds in the second half meant that Sengoku Gaming took the map 7-4 and continued its lossless streak.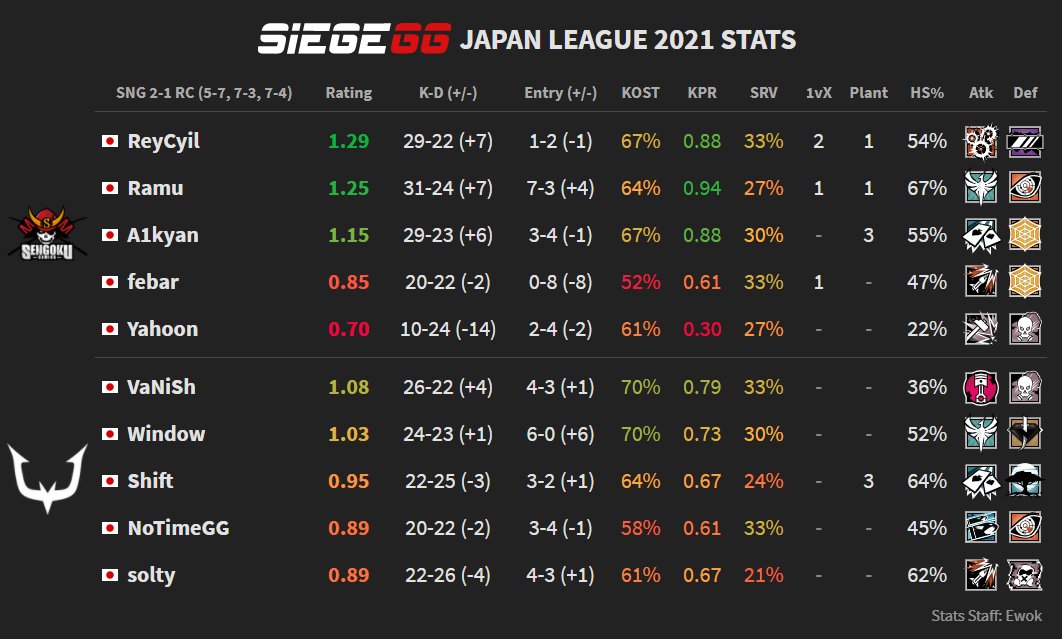 The clash between the two APAC North sides of Cyclops athlete gaming and GUTS Gaming was up next, and each map here was different to the last.
Over on Consulate, a familiar stronghold for Cyclops, it was little contest between the two teams. While GUTS took the first round on attack, their opponents took the next four rounds without missing a beat, only faltering on their final defense in the first half. Switching to attack, Cyclops took the game by the scruff of its neck, finishing it off in 7-2 fashion.
Over onto Villa, they encountered much more resistance, however. While Cyclops raced to a 3-0 lead, GUTS hit back hard with three rounds of their own to tie things up at 3-3 heading into the second half.
However, it seemed that both teams were equally matched with Thatcher, Ying, Maestro, and Valkyrie banned. Another 3-3 half then followed, but Yura and Lily gave it their all, ensuring Rounds 13 and 14 went to GUTS to force a third map.
Oregon, however, was a complete non-story. Whatever GUTS had used to get over the line on Villa was evidently gone as Cyclops put on round after round, starting on defense, and cruised to a 7-0 demolition of GUTS to take the series 2-1.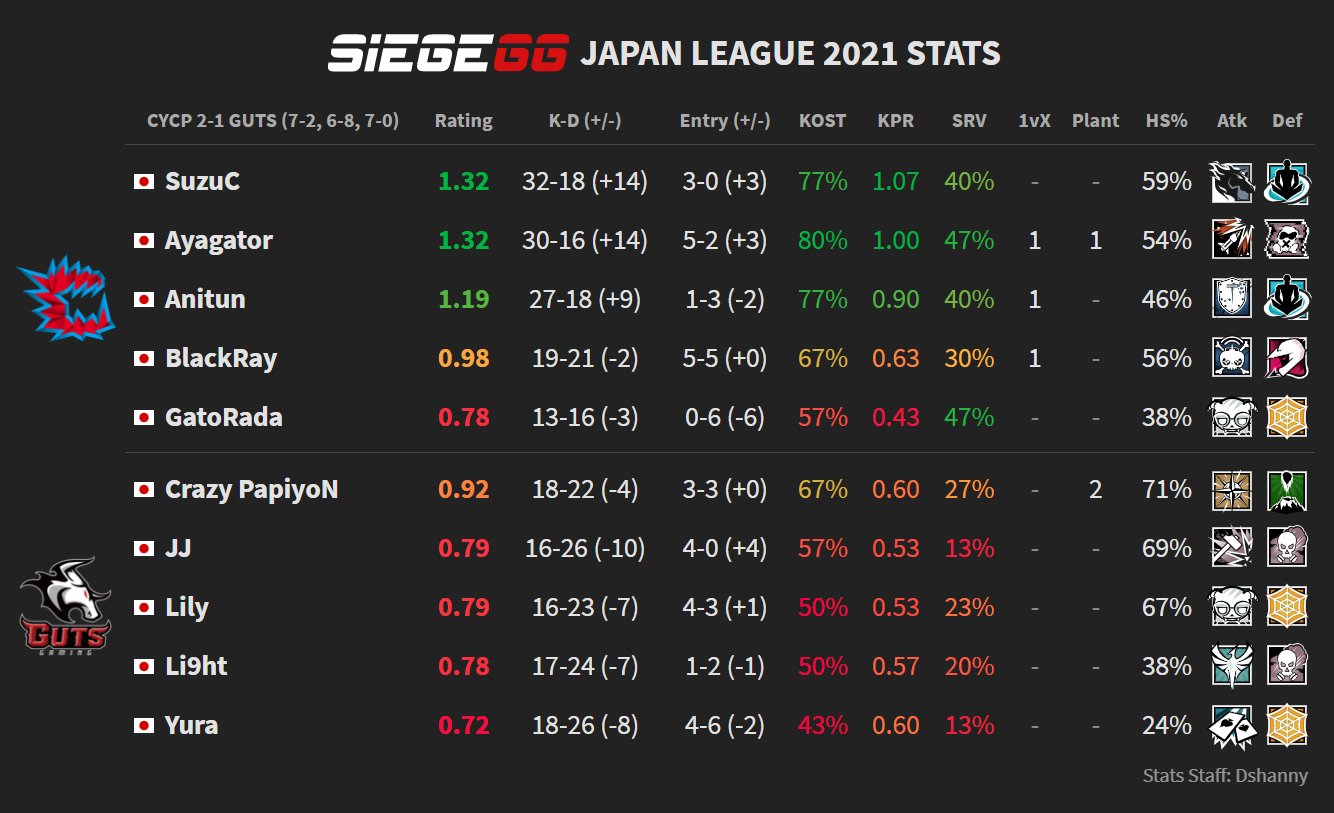 Day 6
The closest game of the weekend and the tournament so far then came along on the Sunday, with Crest Gaming looking to leapfrog their close rivals of Team Northeption into the top half of the table.
The action started where it had ended the previous day, but where it had been a blowout for Cyclops against GUTS, Oregon proved to be a bloody battleground. Both teams held onto each other close, with a 3-3 first half. Crest then broke free of the deadlock, going up 5-3, but Northeption brought the game back to a 5-5. Eventually forced to overtime, Crest finally managed to take the map victory in two rounds, winning 8-6.
Moving to Clubhouse, Crest raced away to a 4-0 lead on defense that later became 5-1, and it seemed that Northeption was headed for a certain loss. The feeling intensified as Crest moved to match point at 6-2, but Team Northeption pulled off a jaw-dropping comeback.
First forcing overtime, Team Northeption seemed to have done it all for naught after it was revealed they had picked attack on overtime, but with all three overtime rounds going to the attack, it was Northeption that came up top with an 8-7 win.
Finally on the decider of Villa, Crest once again took an early lead in the first round, but Team Northeption was riding the high from Clubhouse and responded with a superb five rounds in a row to take the lead 5-1 at the half. Match point followed immediately after, and while Crest denied their opponents for three rounds, their resistance eventually crumbled and Northeption took a 7-4 win in stunning fashion.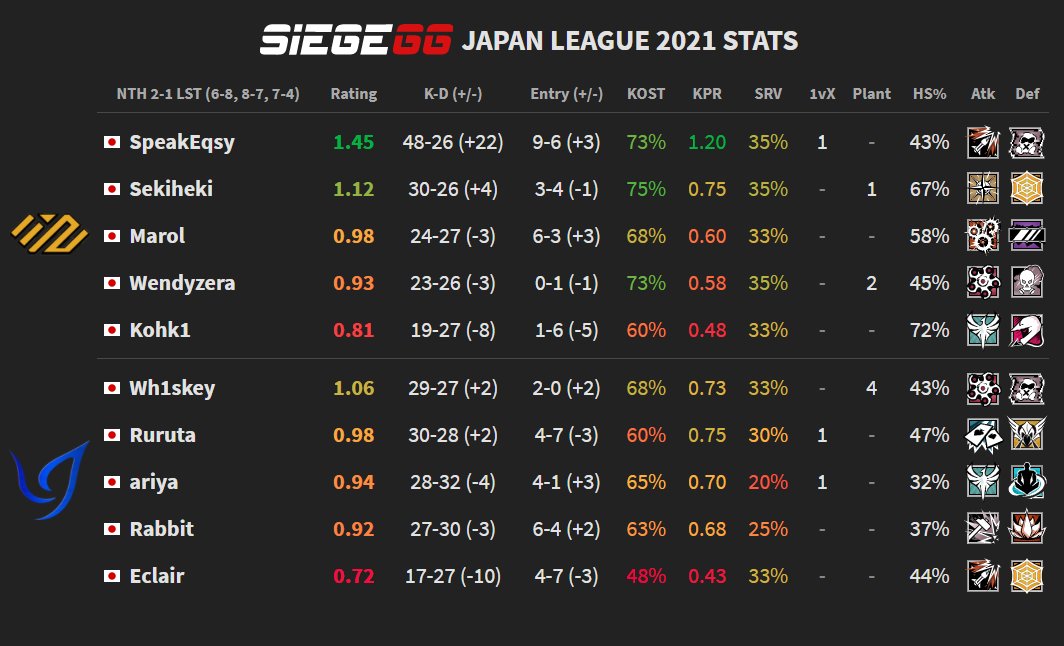 The final game of the weekend saw FAV Gaming take on EVA:e in somewhat of a let-off compared to the high-octane action of the weekend so far. However, while it did not go to three maps, it was far from one-sided.
The match started on Chalet, with FAV on the attack, but it was EVA:e on the defense that looked better for it with a 4-2 half. FAV, however, was not out, and started its comeback with a Afro triple-kill and a ShiN 1v1 clutch to cancel out Tonz1ru's own triple. Two more defensive wins put FAV on match point, and while EVA:e threatened overtime, they could not follow up and FAV closed things out 7-5.
Moving onto Coastline, Taipon got things started with a clean quad-kill, but it was EVA:e that took a 4-2 lead in the first half again. In somewhat of a coincidence, FAV started its comeback off the backs of another Afro triple-kill and also went up to match point at 6-4. Once again, EVA:e tried to stave off a loss, but only delayed things for a round more, and FAV completed another 7-5 win to take the series 2-0.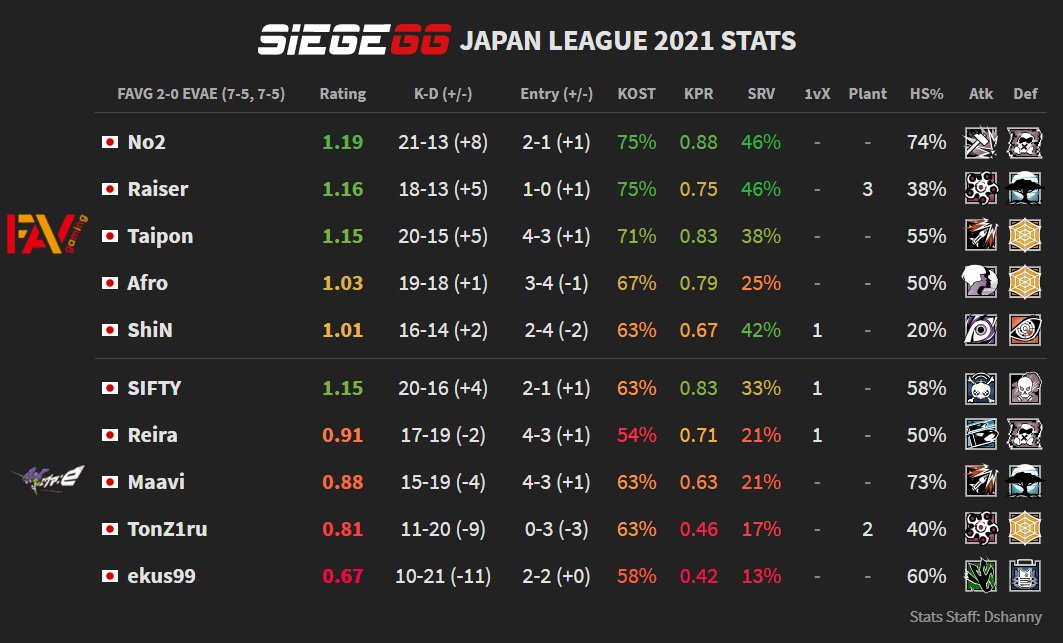 What's Next
This weekend, tune in at Rainbow6JP once again at 1 PM JST (UTC+9) for more games, with another APAC North preview due between FAV Gaming and GUTS Gaming being one to watch. What's more, both the league leaders of Cyclops athlete gaming and Sengoku Gaming, currently level on points, will be duking it out, while EVA:e will look for its first win in 2021 against Team Northeption.