Over the last week the 2021 season ran its schedule we are bound to get used to over the next year; EUL on Monday, APAC North and NAL on Wednesday, APAC South on Thursday, and the LATAM Leagues over the weekend.
With the kick-off of the NAL, another APAC and EU playday, and two BR6 playdays happening over the last seven days, here's the quick rundown of the top stories during week two.
Jump to:
Siege Reaches New Viewer/Player Peaks
After a four-month break from weekly Siege, games returned with a bang last week as the 2021 season kicked off and blew expectations away.
The opening week of games broke records in the following ways:
NAL had the most concurrent viewers and highest total hours watched at 115,000 and 656,000
EUL had the highest viewers on average at 96,000
South America had the biggest increase in both max and average viewers at +474% and +656%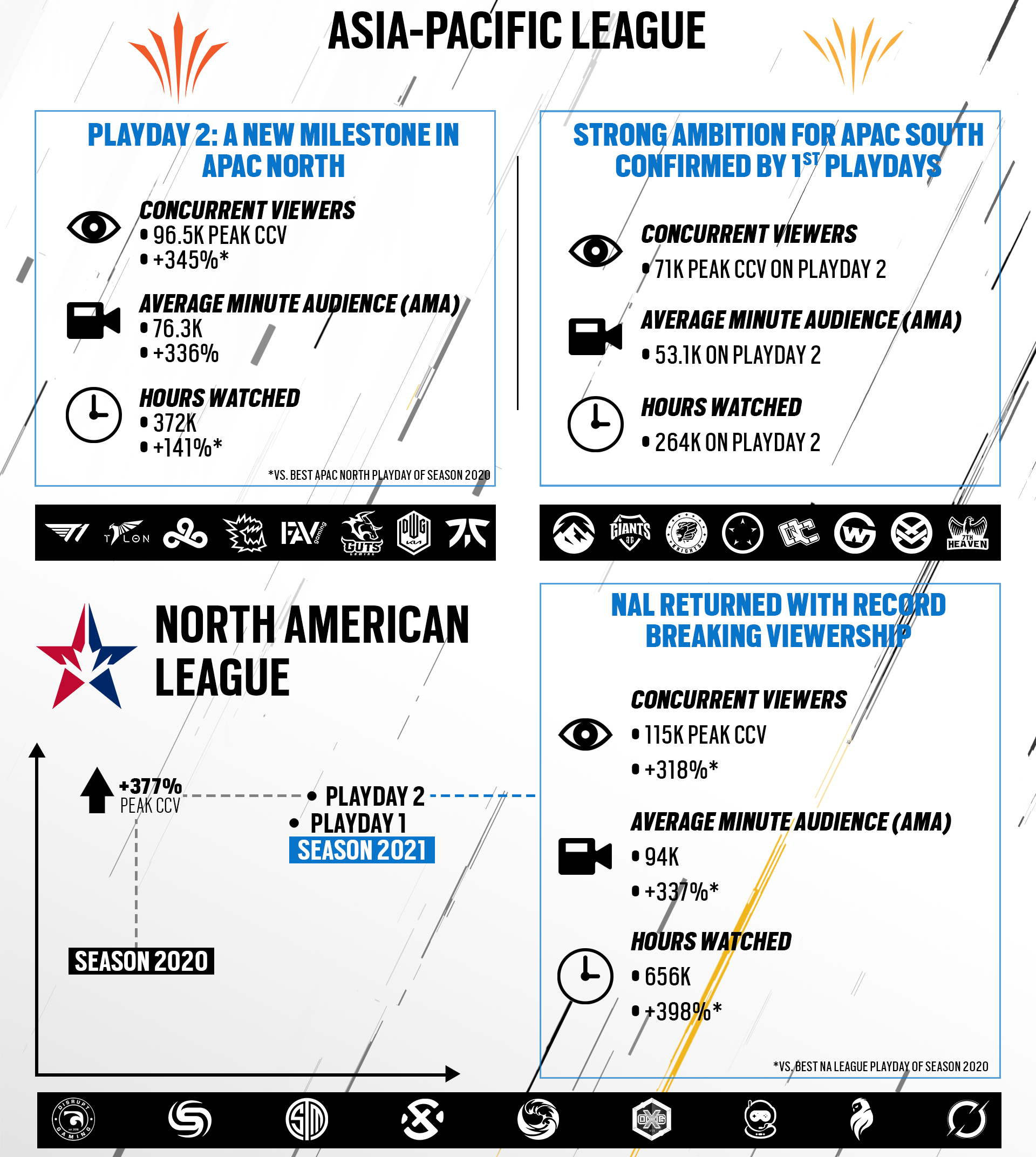 The total viewing numbers could have been even higher with notable streamers co-streaming the games, as had been initially announced, with Pengu, Canadian, gohaN, and Yuuk named, before Ubisoft effectively revoked their right to do so.
The Brazilian of gohaN has, however, found a workaround by streaming a "reaction stream" to the BR6 games which, when watched as part of a multistream view, effectively works the same as a co-stream.
While obviously not as good as having an official co-stream, this does get gohaN's viewers to watch the BR6 games, while also increasing the view count of the R6esportsBR stream directly. This means that viewers can also earn Esports Packs, which isn't the case on standard co-streams.
As well as esports records, R6 also broke its record for total concurrent players on Steam by a few thousand at 201,053.
TSM & NiP Suffer Shock Defeats
Day 1 of the NAL 2021 season last week had a number of upsets and showed off some new challengers, most notably with beastcoast's win over the reigning Regional Major and NAL champions of TSM.
The game on Villa was bc's from the get-go, despite starting on the attack as quad-kills from Phozzo and Rooty and a triple-kill from GhxsT put them up 3-0 before TSM finally got on the board in Round 4. The defending NAL champions then almost tied it up, before a post-plant 1v2 by Rooty meant bc took the half.
With sides switching, bc had all the advantages as they took the game home in three fairly standard defensive rounds to finish at a 7-3 scoreline, as TSM couldn't puncture their setup in any way.
This was a major shock, but it was far from the only one. Oxygen Esports' Kyno stunned viewers by making his NA League debut with an ace on Thermite in Round 1 against XSET. Oxygen then secured a close 7-5 win, with Kyno being without a doubt the star player as the only planter and top fragger on support roles.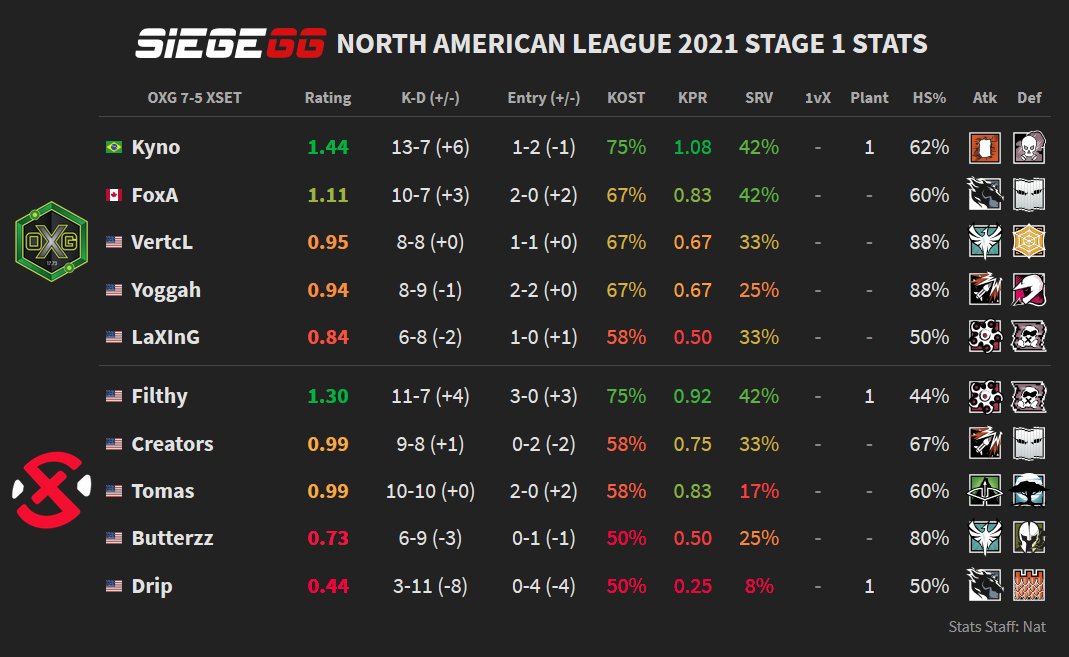 The remaining two games were also very close, as an initial DG lead over the Susquehanna Soniqs on Clubhouse was lost as the Soniqs won five out of six defensive rounds to take the map 7-5, with the one loss coming through a 1v1 clutch by the ex-Soniqs player of Iconic.
Finally, Mirage vs DarkZero was a true barnburner, as it went all the way to Round 15, where a triple-kill by Hyper on Smoke won DZ the game after they got the defense side first on what had been a fairly defense-sided map.
---
The second major upset of the week came in LATAM, as the August Regional Major winners, Ninjas in Pyjamas, faced 2020's bottom-placed roster of FURIA Esports.
After FURIA had lost to MIBR on Saturday, despite MIBR playing with a stand-in, NiP would likely have been very confident for this matchup.
However, FURIA won a number of very confident rounds, as their lead on Oregon's defensive side grew. By the half, FURIA were up 5-1 at which NiP's comeback started with three rounds running before quad-kills from both Fntzy and Miracle ended the game at 7-4.
While FURIA had also beaten Santos in a thrilling 8-7 game in Week 1, this win is without a doubt the biggest in the team's history, and shows that they are somewhat of a challenger this stage.
NiP, meanwhile, drops below Team Liquid in the standings despite having played one more game.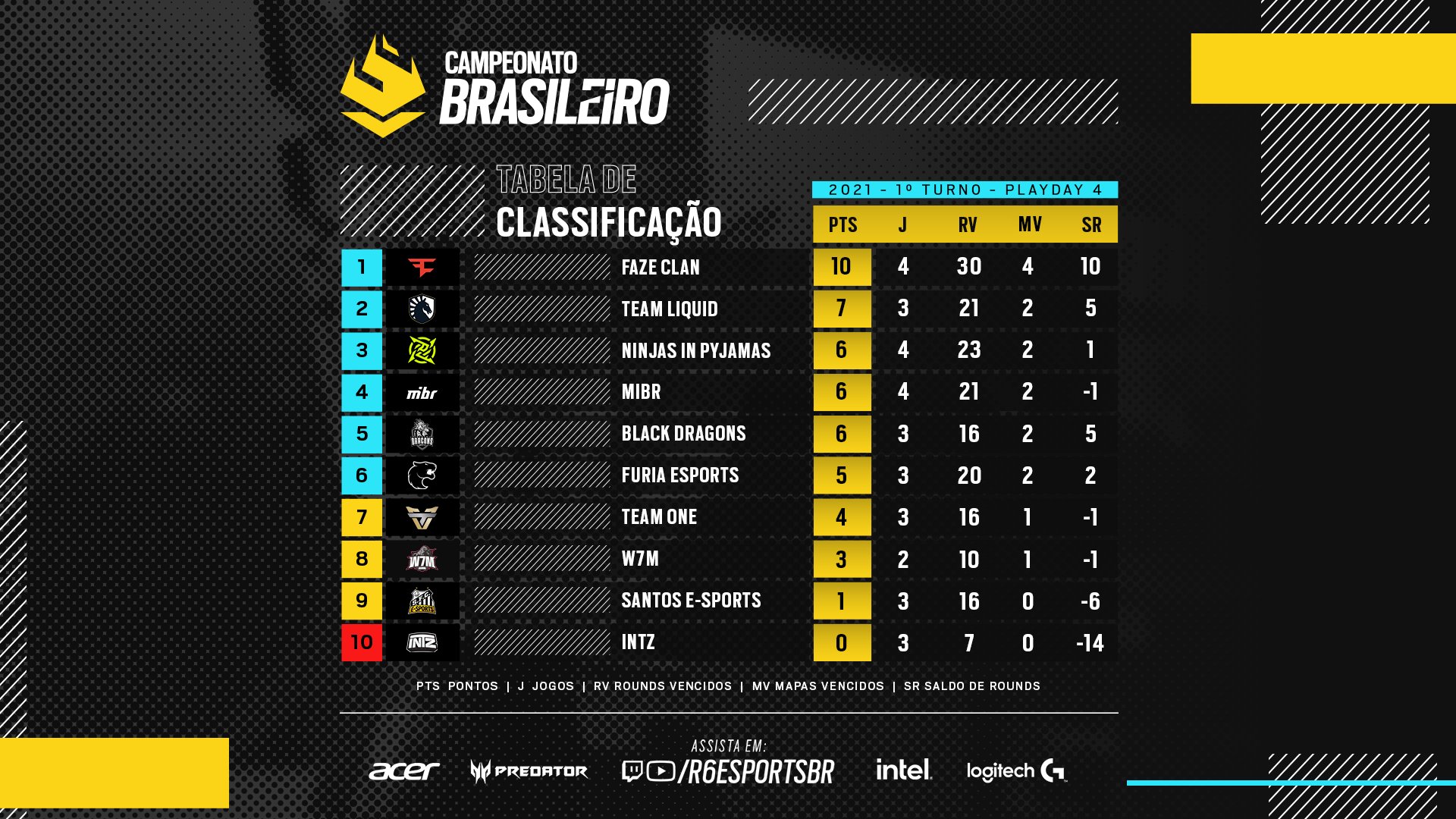 Another key game this weekend in Brazil was FaZe vs Black Dragons, with the BD roster including the ex-FaZe Clan core of Yoona, ion, and live.
As expected, however, this game was nowhere close, as BD's only two-round wins came thanks to five kills from live, while Astro secured over a 3.0 K/D in total.
Finally, after losing to both FaZe and NiP in Week 1, MIBR returned to get the full six points against FURIA and W7M this week despite playing with the stand-in of Tradyz.
Tradyz had only joined the team due to LuKid's coronavirus diagnosis and secured 10 kills to 20 deaths on Ash and Jager in a less-than-stellar performance. This was good enough, however, and both LuKid and Budega will likely be returning for next weekend's games.
Fnatic Scrapes Point, Oceania Strikes Back
Over in APAC, after an initial success for the Korean teams, Day 2 did not go so well. DWG, T1, and Talon all lost, while C9's win came against their fellow countrymen of DWG KIA.
The fourth game between Fnatic and FAV, however, was probably the most interesting. After Fnatic's very narrow 7-8 loss to DWG on Day 1, the Australian team looked to be at full force once again and was eager to notch up a first win.
Fnatic opened their defensive hold of Kafe with the most one-sided display we've seen this season, as the first two rounds saw No2 lose a 1v4 situation, Round 3 had Raiser and Taipon get a kill each, and Round 4 ended flawlessly thanks to a triple-kill from Mag.
With just four kills in four rounds, FAV looked stunned and helpless, before suddenly turning on a switch and fighting right back on Round 5.
Suddenly we had a game on our handsm as FAV took three strong rounds before another Mag triple-kill ended the streak. A few rounds later, FAV had pushed to tie up the scoreline at 5-,5 before a 1v1 win by Alphama over ShiN put Fnatic to match point. Taipon kept his team in it with a 1v2, however, and FAV then ended the game with two one-sided rounds of their own in overtime.
While FNC did win another point and were clearly in their stride for a few rounds, this second close loss in a row will likely be draining as they remain in seventh place and face the top three teams in the league in C9, CAG, and GUTS in the next three play days.
Down in APAC South, after taking down last year's top SEA team of Giants Gaming last week, Xavier followed this up with a win over Oceania's top team of Wildcard this week.
Aside from putting Xavier atop the league table, this also marked Wildcard's fifth straight loss against pro-tier opponents -- and third after their coach of syliX was forced to replace Diesel. However, it bodes poorly for their Six Invitational chances, with the transfer period only opening to find a more permanent replacement for Diesel after the Invitational.
The other Oceanic teams fared better overall, however. Both Pittsburgh Knights and Elevate recorded wins over their Thai and Taiwanese opponents of Qconfirm and 7th Heaven. The Knights, in particular impressed, crushing Qconfirm 7-2 after the Southeast Asians had beaten the Australians of Wildcard by the same margin last week.
Meanwhile, Elevate were forced to overtime, but still recorded an 8-6 win, while even the other Oceanic loss was only a narrow one, with ORDER forcing the APAC North November Major winner Giants Gaming to Round 14 in overtime. For the Giants, while it was a victory, it was a bittersweet one, with the Singaporeans yet unable to find their searing hot 2020 form.
With only two play days completed and with Knights and Xavier not set to meet till the final play day of the stage, the league still has a lot to give. This week will see a lot more exciting APAC action, including Knights vs 7th Heaven and Qconfirm vs Xavier, as the top four teams face-off.
Blowouts Lead to Quick EU League Day
The week's EUL games were set to exciting ones, as a number of key matches took place, but the tension was somewhat dissipated as four out of five games were complete blowouts.
Across these four games, Rogue, BDS, G2, and Na'Vi each demolished their opponents, with scorelines between 7-1 and 7-3.
Standout performances included BDS's RaFaLe who went 9-2, G2's Virtue, who went 11-3, and his teammate Kayak, who secured two 1vXs in eight rounds against his ex-teammates of Cowana, and Na'Vi's Doki, who secured 16 kills in just 10 rounds.
With three play days now complete, there are two players each from Na'Vi, G2, and BDS who are near or above a 2.0 K/D each; rather remarkable considering the calibre of opponents they are facing. These three aren't set to meet for some time, however, with their first matchup being between Na'Vi and BDS in nine days' time.
Out of these three, it is rather unfortunate that Na'Vi will not be at the Six Invitational despite clearly being one of the very top teams in the world right now with their earliest international competition not coming till August.
At the bottom of the player standings, however, we have a surprise appearance from JoyStiCK, who sits with a rather out-of-character 0.44 KPR, as Russians make up four of the bottom seven players so far.
The lone close matchup came between a struggling Empire lineup and the new Vitality roster on Clubhous, with the French-majority roster taking a close 7-5 win over the Russians.
With this, play day three ends with BDS and Na'Vi still sitting atop the table with nine points, followed closely by G2 and Rogue. Meanwhile, at the bottom of the table, the Russian duo of V.p and Empire have just three points between them, which came from their matchup against each other on play day one.
Considering both these teams finished third and first during the last Regional Major, this is a huge fall for both teams, especially as Empire has made no roster changes since.
Fenix Set for Flawless Mexican Season
Finally, we have the LATAM sub-region of the Mexican Championship, in which the new organisation of Fenix Esports already looks to have secured the league.
The team, which includes two players from the old Estral lineup, and one each from Timbers, Pixel, and Chivas, is the most direct ancestor to the Estral Esports roster. That Estral roster had won every Mexican tournament in 2020 and now is effectively a Mexican super-team.
So far, after just three games played, they are on nine points. However, this is with wins over MeT, Atheris, and OverKnight -- teams placed second to fourth in the league -- with their three remaining opponents having no points between them.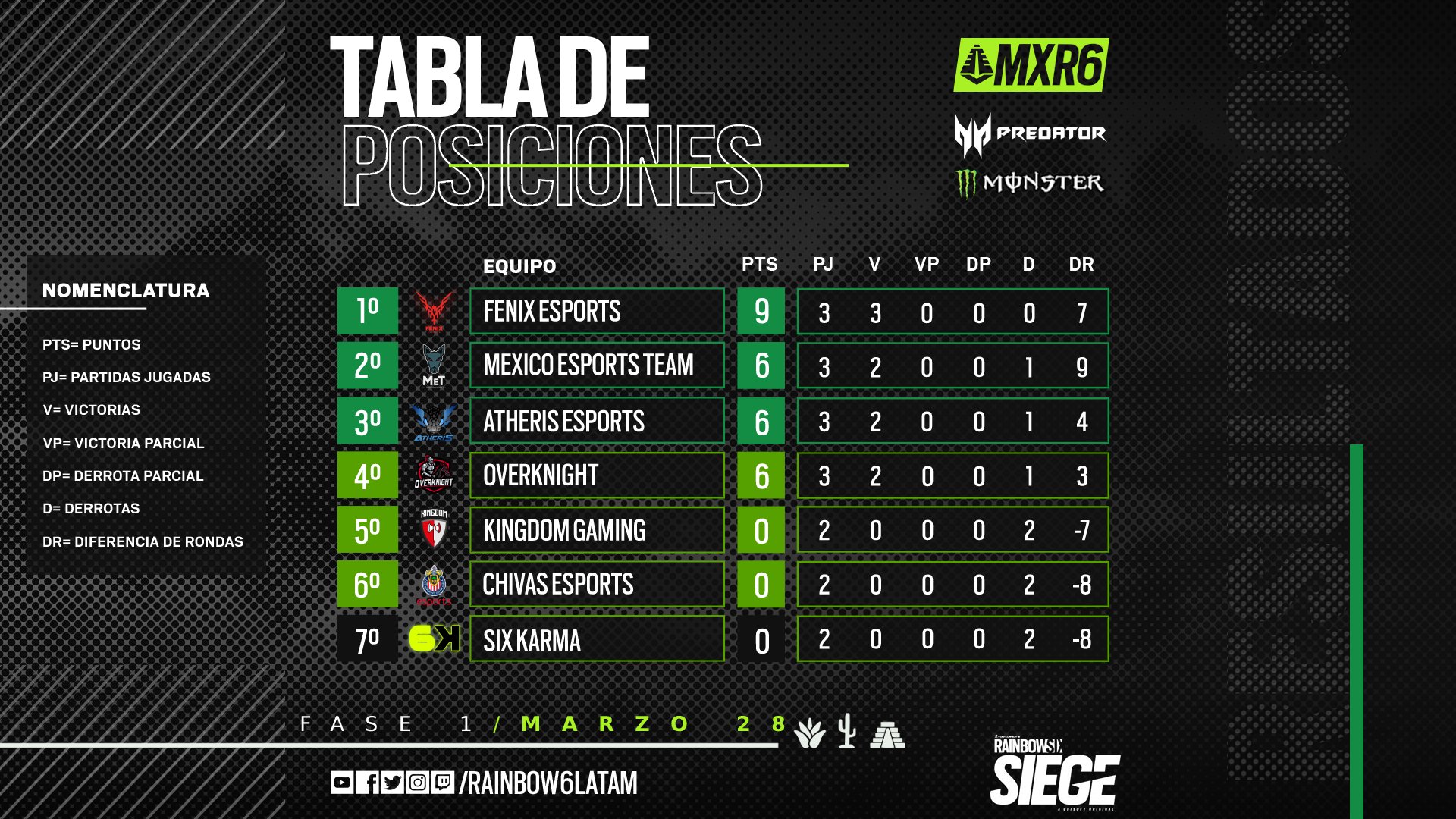 It seems very likely Fenix will therefore hold first place for the rest of Stage 1, meaning they will attend the Elite Six Finals against the top six teams in Brazil, the top two in South America, and their Mexican counterparts to crown the Stage 1 LATAM champions and win crucial SI Points.
Should Fenix get first place, this leaves a three-way race for second between the American roster of MeT, the partially-Brazilian team of Atheris, and the newly promoted lineup of OverKnight, all of which are tight competitors to replace the struggling ex-Timbers roster (now known as Kingdom) as Mexico's number two team.
Next weekend, Atheris will be aiming to take that spot, as they face both MeT and OvK in back-to-back days, while their two opponents play no other league games until the following weekend, putting Atheris at somewhat of a disadvantage.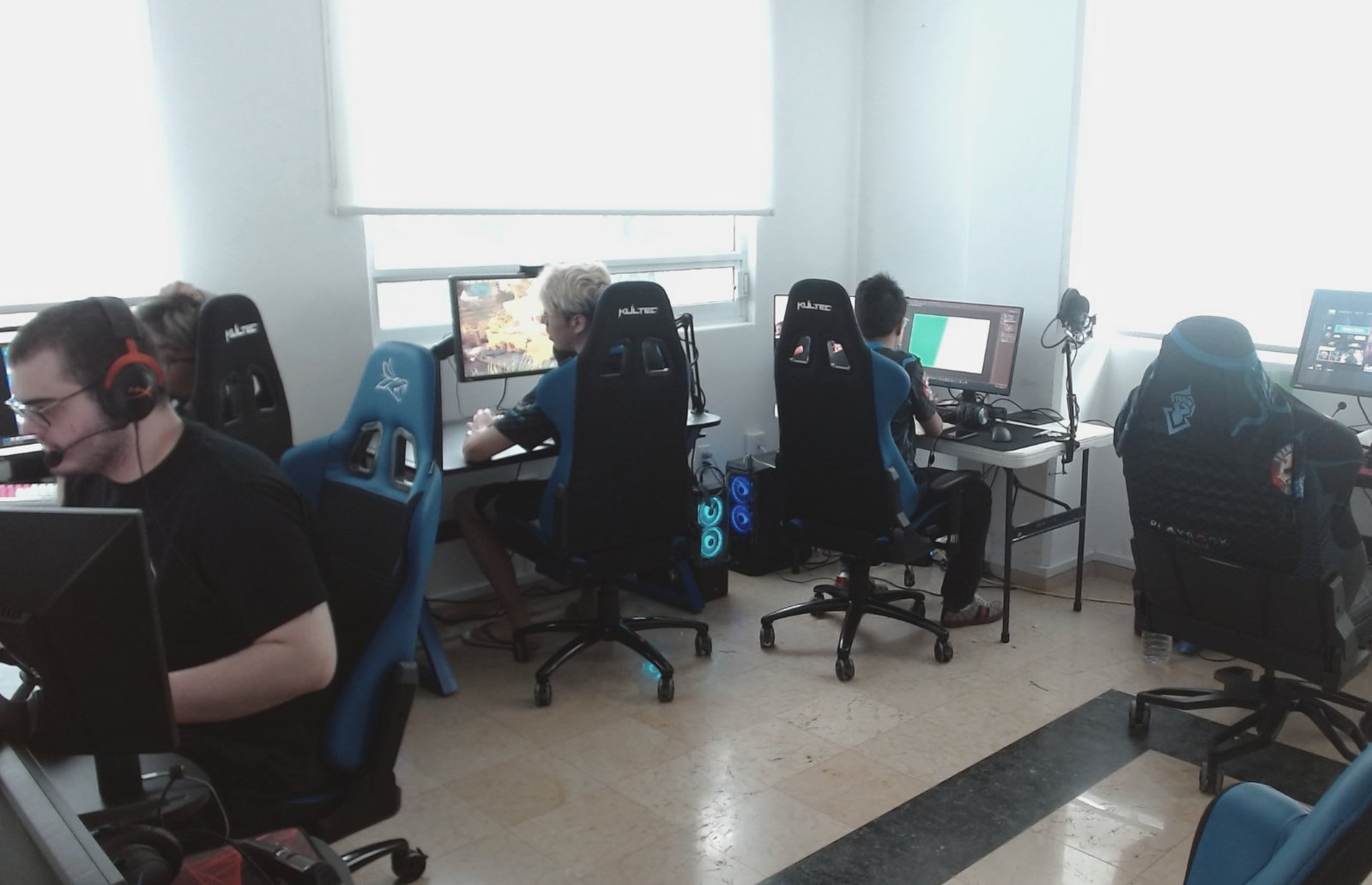 ---
This following week will see each of these leagues continue with an added NAL and APAC South playday next Tuesday. Here are the games to watch out for:
GUTS vs CAG -- Wednesday at 15:00 UTC

First versus third place in APAC North in a Japanese derby

SSG vs Disrupt -- Wednesday at 20:00 UTC

Luke's first official game replacing Canadian

NiP vs FaZe -- Sunday at 19:00 UTC

Two of the "big-four" in Brazil face-off

G2 vs Vitality -- Monday at 18:30 UTC

Third vs fifth place in Europe square off

Knights vs 7th -- Tuesday at 12:00 UTC

League leaders against the third place in APAC South
Check back here at SiegeGG for full stats, highlights, and news coverage of the games, and be sure to make your match predictions on the newly launched Predictions page.