68 teams will compete in the largest official league tournament in R6 history over the next few months as Colleges around North America compete for the $30k R6CC prize. Meanwhile, the top teams also will compete for the CR6 title as the Winter season finals kick off this weekend.
Jump to:
Collegiate R6
Collegiate R6 has run for the last two years, giving a chance for University teams to compete and win big. Outside of the NAL, this acted as the second-biggest tournament in the whole region and certainly the biggest way to attract new players and to give players the much-needed experience of competing next to their teammates which is usually only possible at LAN events.
The five past seasons were won by the following teams, with two Texan and Californian victors each eventually toppled by the Ohian competitors of the Akron Zips:
Fall 2018 -- University of California San Diego
Spring 2019 -- University of Houston
Spring 2020 -- California State University - Long Beach
Summer 2020 -- University of Texas San Antonio
Fall 2020 -- The University of Akron
Winter 2020 -- Ongoing
The Winter 2020 season has now been going on throughout December, with the 15-team Playoffs taking place from January 3rd to February 6th. Currently, through the group stages, there are four undefeated teams, the ex-champions of Akron, another Texan representative of Texas Tech, and the newer challengers of Georgia State University and Purdue University in Indiana.
The games kick off this weekend, cast on the collegiater6 Twitch channel.
R6CC Pre-Season
Also ongoing over the last few months was Ubisoft's Collegiate Championship's pre-season tournament, which saw an initial group stage followed by playoffs in mid-November. Just as with Season 5, this was won by Akron.
To get the title, Akron beat their Winter 2020 challengers the University of Georgia in the grand-final and Purdue in the quarter-finals while Georgia themselves took down Texas Tech.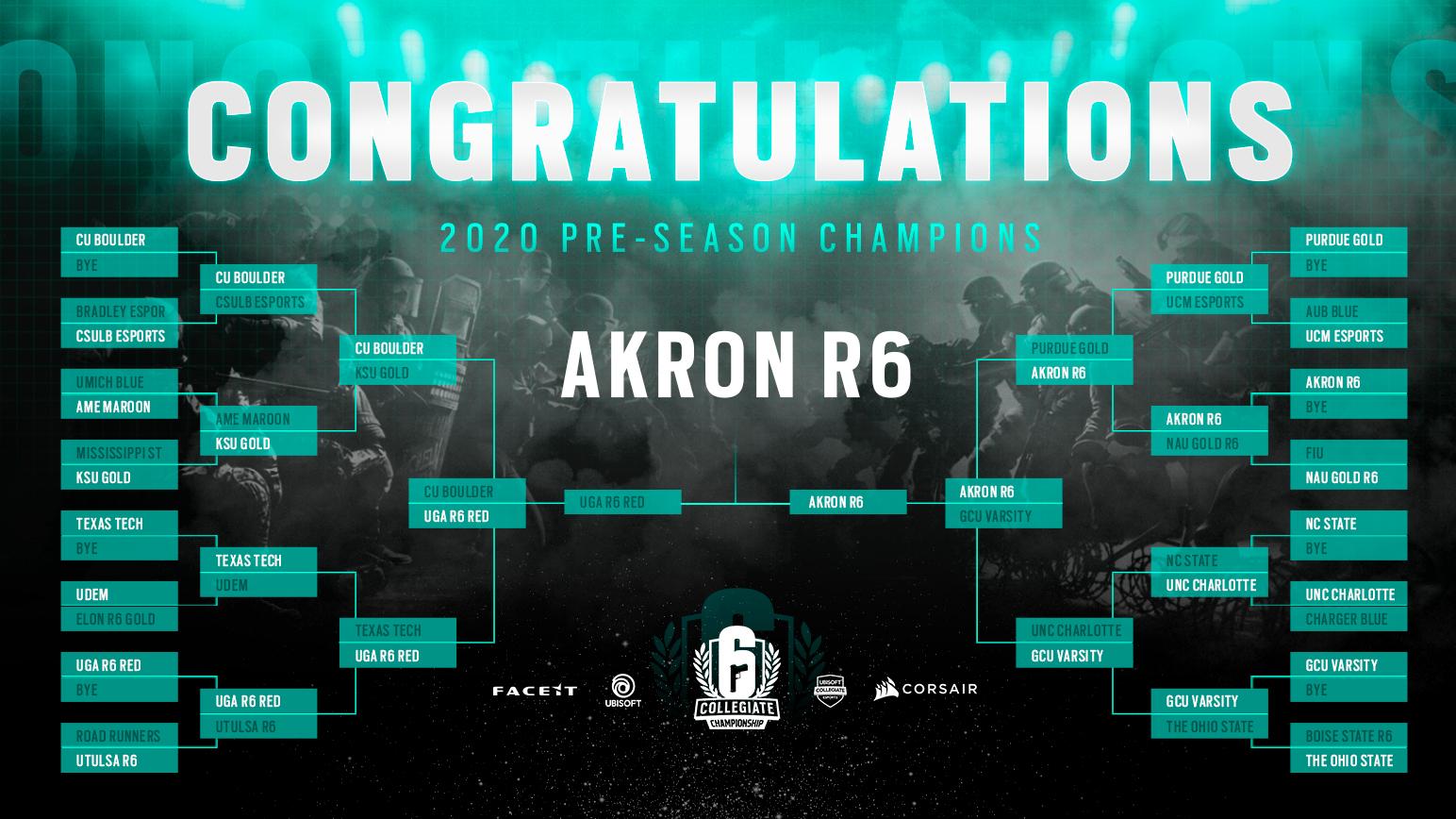 We spoke to the captain of Akron R6, "Cirmah", about his team's success going towards the main R6CC season:
Firstly, can you introduce yourself and your team?
My name is Chayton but most people know me as Cirmah and I am the Team Captain for The University of Akron. I have been playing collegiate Rainbow Six for three years now. My team consists of iMatt, Jettcon, Hennessy, Arv, myself, and our substitute Vitriol.
Going into the CR6 Playoffs, who are your main rivals?
Going into the playoffs for the Winter league the main rival on our side of the bracket has to be Georgia (UGA) and the other side of the bracket it being Texas Tech University (TTU).
How do you and your team practice for these tournaments?
For these tournaments we prepare primarily by doing VOD review but mainly worry about scrimming and fine-tuning the small imperfections within our strats. We are always looking to improve our play to allow us to come out on top even in the toughest matchups.
What level of support does your University offer to your team?
As of last fall (2019), The University of Akron has recognized us as a varsity Esport and backs us fully going as far as giving us scholarships. This allows us to take our play more seriously which in turn allows us to be as strong of a team as we are. Our head director Nate Meeker, head coach Sean Mitchuson, and the head community director Hunter Wood all do what is needed to help the team grow competitively along with Hunter allowing our growth through social media.
Are there any changes to the R6CC or CR6 seasons you'd like to see?
As far as there are any changes we would like to see from R6CC and/or CR6, for R6CC we would like to see a longer main season with there being more than five matches, ideally we would like to see the number around seven or eight before playoffs.

As for CR6, the only structural change we would like to see is instead of the main season being a round-robin we would prefer a set schedule for the whole season like what is being done in the winter league.
R6 Collegiate Championship 2021
With the pre-season now done, the 2021 season will kick off on January 16th. The format sees the approximately 70 teams split into four geographical groups -- the South, East, West, and Central Conferences -- with six weeks of Swiss-format play taking place with one best-of-three per week for each team. This then seeds a single-elimination conference playoff with the winner of each group then progressing to the single-elimination finals.
The Conference playoffs kick off on March 6th, with the National grand-final taking place on March 27th. At the time of writing, here are the biggest names in each Division:
East -- Kennesaw State University (Georgia), and Université de Montréal (Québec)
West -- the University of Colorado Boulder, Boise State University (Idaho), and Grand Canyon University (Arizona)
South -- Texas Tech University, University of Georgia, and the University of North Carolina at Charlotte
Central -- Purdue University (Indiana), University of Akron (Ohio), and Ohio State University
This does mean that there are two Georgian Universities competing in two different regions. While Georgia is classified as part of the South Conference, the Kennesaw State Owls can still compete in the East if they have got express permission to do so from the admins.
These 70 teams will be competing over this period to win the following prizes:
1st -- $10,000 and five merch packs (including a gaming chair, chibis, a lamp, and a hoodie)
2nd -- $5,000 and five merch packs (including chibis, a lamp, a t-shirt, and hat)
3rd -- $2,500 and five merch packs (including a lamp, t-shirt, and hat)
4th -- $2,500 and five merch packs (including a t-shirt and hat)
5-8th -- $1,250 each and five merch packs (including pins, a lanyard, keychain, and shaker cup)
9-16th -- $625 each
The games are scheduled for midday on Saturday each week, but can be played between the prior Thursday and following Tuesday depending on whenever the two teams are available. This means most games will be cast from the Universities' Twitch accounts, with just the Playoffs likely to go on the main channel.
FACEIT and Recreational
As well as this main tournament, there will also be a Recreational League which consists of one large group rather than four conferences. This league allows multiple teams from each university to take part but offers no cash prize. Instead, a whopping 174,000 R6 Credits (worth ~$1,100) will be available to win alongside a load of R6 merchandise.
At the moment, however, there are just 27 teams signed up despite it starting in two weeks' time. With 16th place winning $45 worth of R6 Credits, it should be a pretty compelling tournament for casual fans to take part in.
Finally, two FACEIT Hubs -- Open and Invite -- have opened specifically for American college students, though the latter seems to be completely inactive.
International University Leagues
Outside of North America, University leagues have been taking place regularly over the last few years also:
United Kingdom
In the UK there are three University tournaments, the British University Esports Championship (BUEC), the University Siege League (USL), and the NUEL, the latter two of which offered its top players spots in the UKIN Division 2. After Staffordshire University won the Summer tournament, the USL's Winter season is nearing its close, with just the finals yet to play, while the BUEC Winter 2020 season was won by Newcastle University.
Finally, NUEL, meanwhile, saw Lancaster University win its Winter season, with the Spring Varsity season starting next year.
France
France has got the longest history of University events, but unlike many other nation's university tournaments, France doesn't pit universities themselves against each other in a rudimentary franchise system. Instead, it just stipulates that every player must be a university student. This opens up the opportunity for teams to be made up of multiple different universities or for established teams to participate if they happen to fulfill this criterion.
In 2020, this took the form of the 6 Student Trophy, which is a part of a four-tier national environment we've seen grow for years now. The tournament was won by "Eclatax Au Max" which included the ex-Challenger League and 6 French League coach of Px7. The next University season will likely not kick-off now till the next academic year starts in late 2021.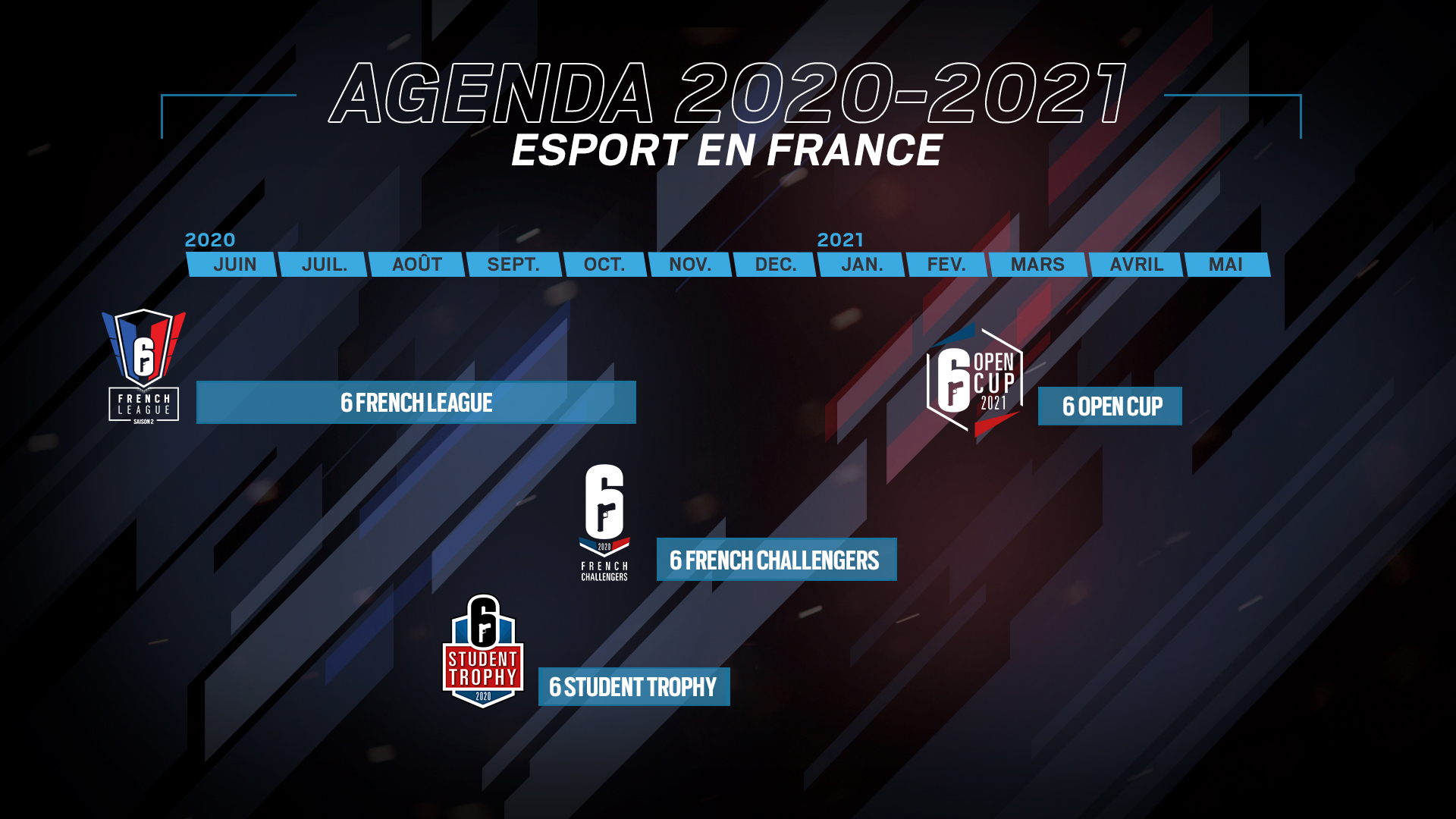 Latin America
Brazil has also been giving its university tournaments the spotlight, with the TUES University Championship previously seeing its finals take place alongside the BR6 Finals inside an Olympic Stadium in Sao Paulo. There was, however, no 2020 edition of the tournament.
Elsewhere in Latin America, however, University events popped up across eight regions, with the cross-regional LAN Final cancelled due to the Coronavirus pandemic.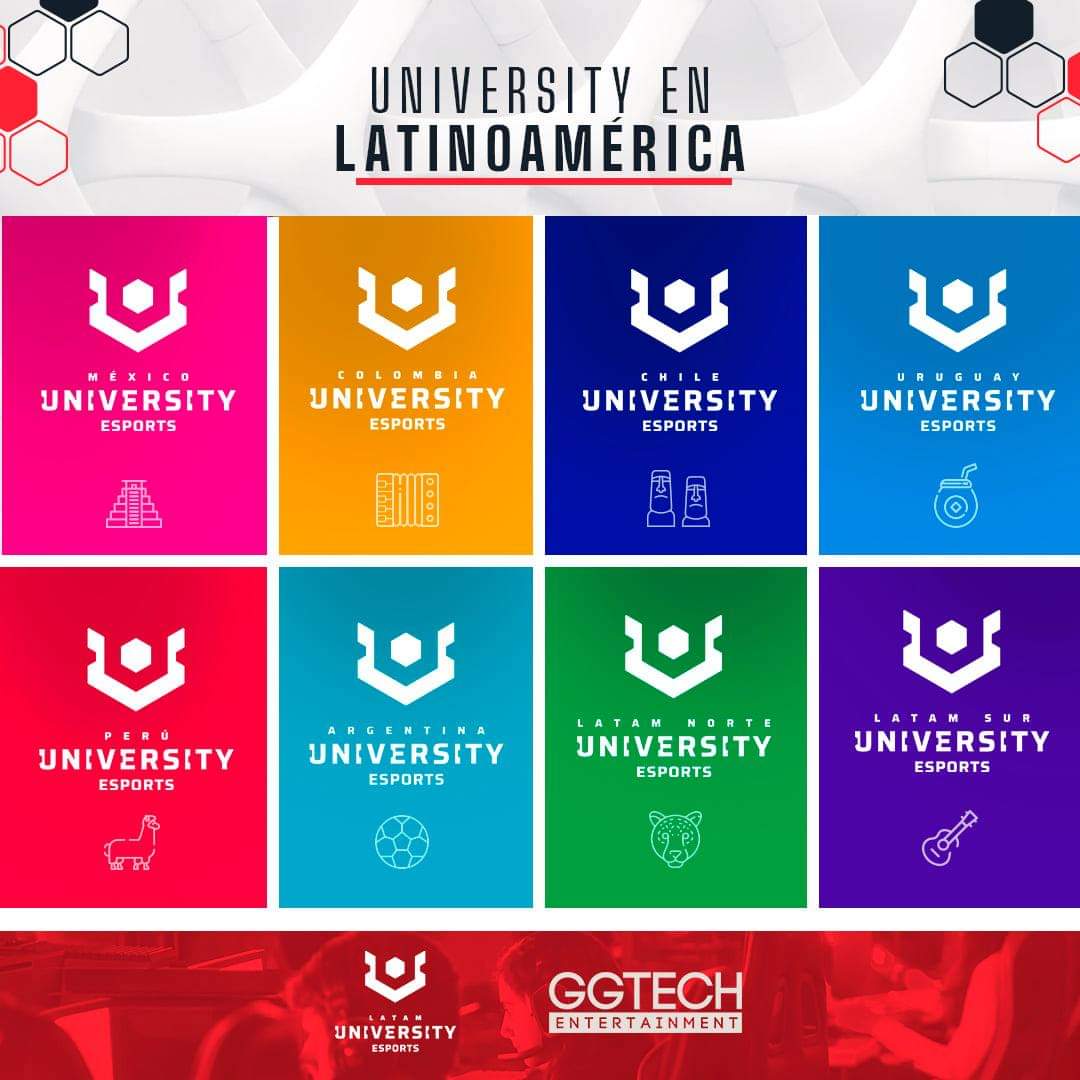 Australia
The Australian Esports League has also been running for over a year now, with the 2020 Semester 2 season ending one month ago. In this game, two Melbourne based universities faced off with RMIT taking down Monash, 2-0. This took the title off of the reigning 2019 champions of the University of Queensland.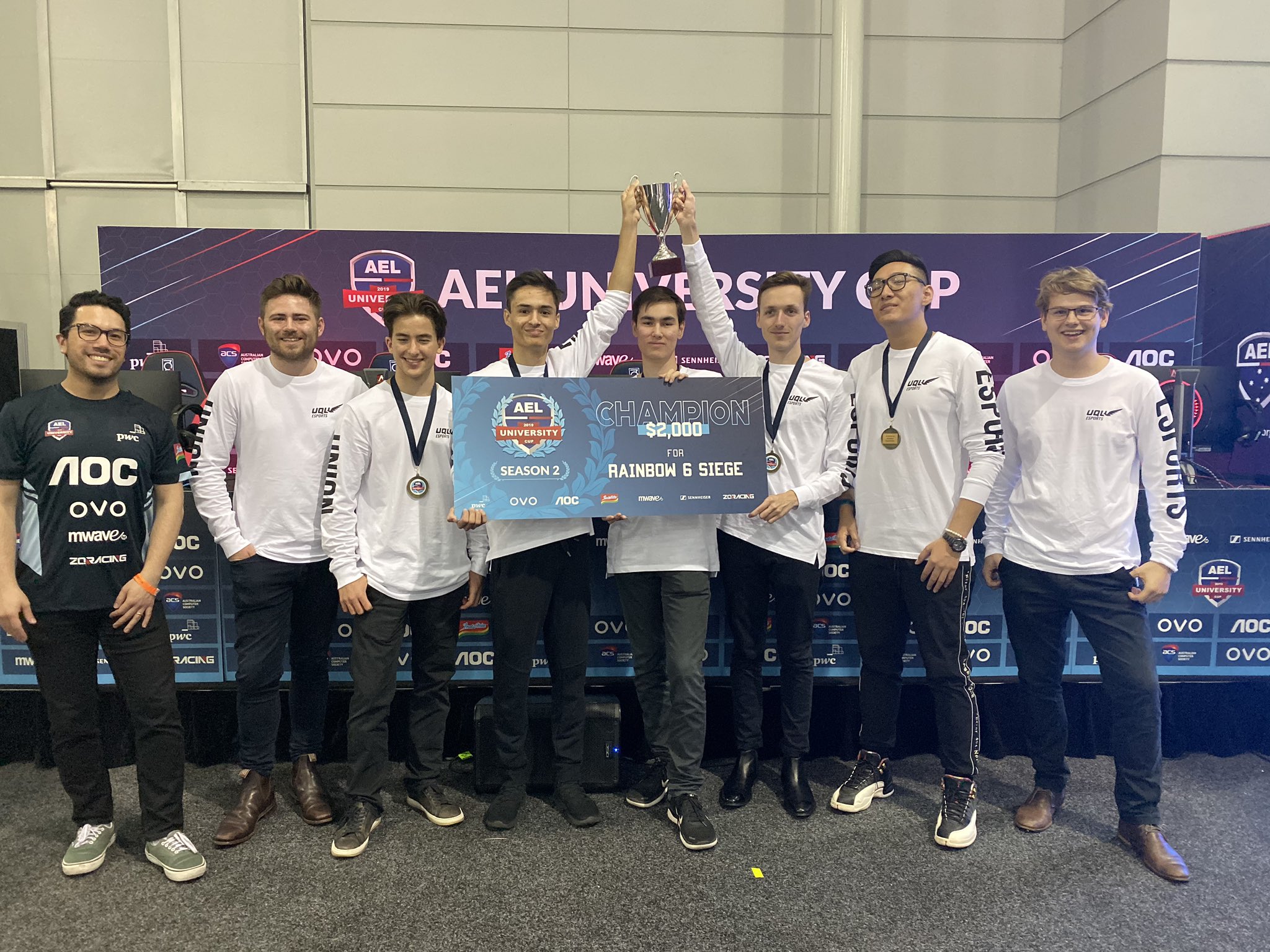 No details about the next season have been released yet.
Italy
The Amazon University Esports tournament finished two weeks ago in Italy, as the clear favorites of Squadra Umile (Humble Team) took the title. This team included flusha and B3rto from Cyberground Gaming, j3N4 from MACKO, Alexyo from the Hungarian team of Illés Akadémia SPIRIT, and cmarc0r from HMBLE, making it complete with national tier players.
---
As these competitions continue around the world, check back here at SiegeGG for future updates as some of the next generation of players starts their R6 esports journey.