The local sub-region for the nations of Belgium, The Netherlands, and Luxembourg saw another regional event finish on Sunday, with four teams fighting to become Benelux champions and have the biggest slice of the €10,000 prize pool.
The Teams
The top four teams from a double-elimination group stage qualified for these single elimination Finals, which took place on Sunday. These teams were:
GAMMA GAMING -- Leonski, Avaiche, Deapek, Panix, ASTRO, Sternab (coach) and Phenomene (analyst)
Aethra Esports -- Tsuky, HughesDS, LNG, Bang, Duco, QuarTurner, Lance (coach) and Okidokie98 (analyst)
Team Zoned -- Zevroz98, Atomicc, SHAKUUR, Voxsey, Sangtinell, and Exmpl
Passion -- nudl, NotFreq, Luigi, Bruno, Gunner, and DinoWRLD
You can learn more about these teams in our preview article here.
With them finishing the most recent Challenger League season in joint-third and winning four out of five past Benelux seasons, GAMMA were the clear favorites. However, with the Six Invitational qualifiers the day before and after these Finals, it was thought this may monopolise their time, giving Aethra an extra chance to cause a major upset.
This didn't come to be, due to GAMMA's early exit from the SI Qualifiers against WhiteTigerZ, with Aethra instead making it into the Playoffs event, only to be knocked out in straight maps on Monday by Mkers. This shows Aethra has region-wide talent to qualify for this tournament and means GAMMA may have a real challenge next year when competing for the Benelux region's 2021 Challenger League spot.
The Finals
Three Best-of-Threes played back-to-back on Sunday determined the victor, as GAMMA and Aethra -- who had both won their groups in straight maps -- were set to meet in the grand-final.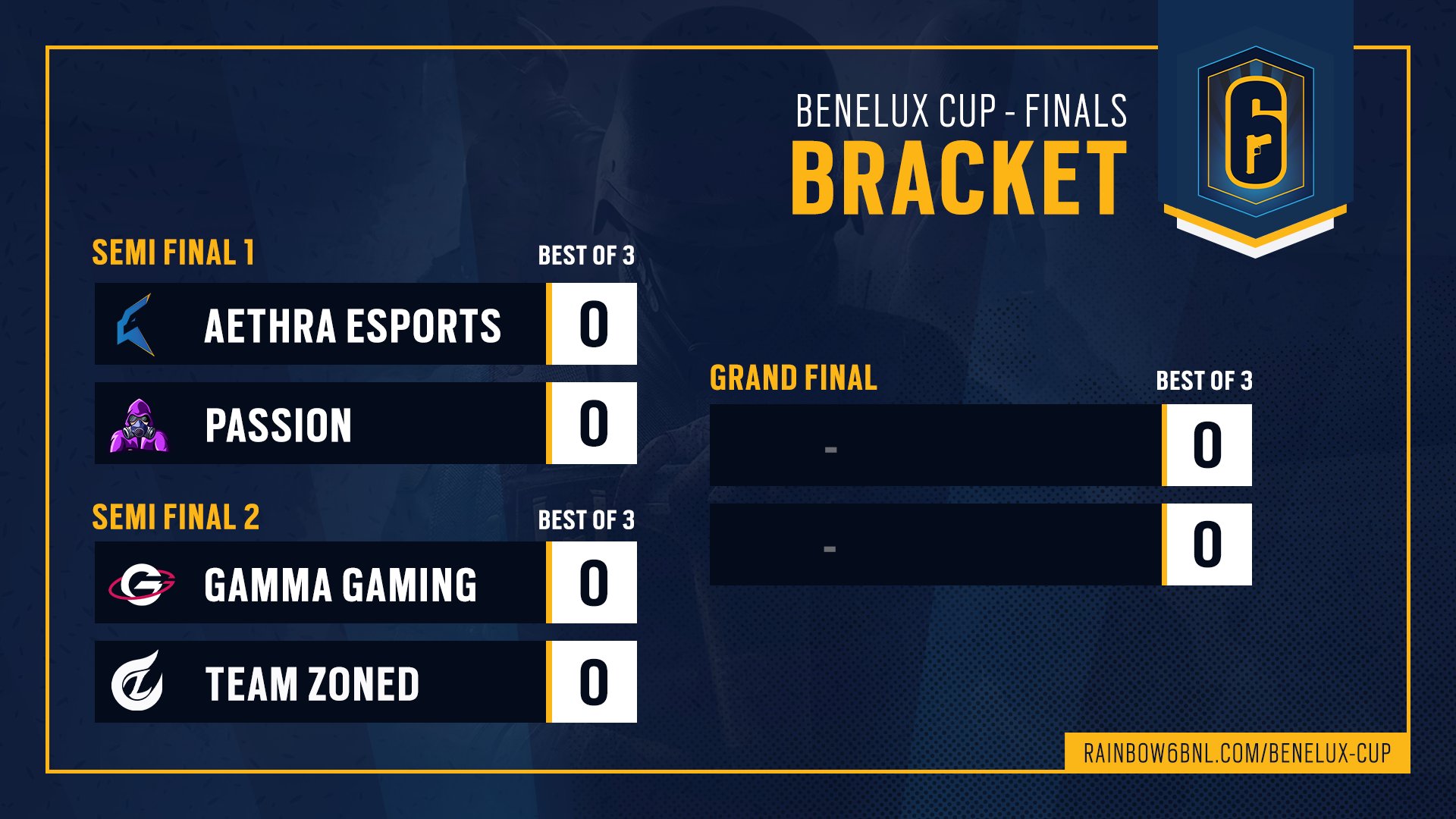 Aethra Esports vs Passion
The first semi-final saw the maps of Villa, Coastline, and Clubhouse come out, with Aethra starting on defence on their own map pick of Villa. Their defensive half saw them win all but one round as their loss came after a triple kill from NotFreq on Ash allowed Bruno to clutch out a 1v1. This was responded to two rounds later by LNG with a 1v1 after a five-second triple kill by Duco clawed the round back into action. A third 1v1 by Tsusky then ended the half, as he denied NotFreq a much-needed ace.
With this massive lead gained, the map was closed out quickly, with Passion winning just one defensive round of their own thanks to yet another clutch -- this time a 1v2 by nudl.
Next up was Passion's pick of Coastline, which was a much closer affair. After a tied first half, which notably included an ace from Duco, any lead Aethra could gain was quickly negated by Passion who would not let the game slip. Going all the way to overtime, back-to-back triples by NotFreq won Passion rounds 13 and 14, tying up the scoreline.
And so finally we had Clubhouse, with Aethra starting on defence. While they did lose the first two rounds, a clutch by Tsuky allowed them to regain some momentum as they went to take the lead before an eventually tied half. As sides switched, Aethra seemed much more confident, as they won four rounds running to take the map. These rounds came thanks to another clutch by Tsuky, a quadruple kill by Duco, and Aethra's ability to consistently win opening engagements.
GAMMA GAMING vs Team Zoned
Next up, we had GAMMA's game as they made incredibly short work of Zoned. The maps of Oregon and Coastline both ended in 7-1 scoreline as there was simply nothing Zoned could do to keep up with the GAMMA lineup.
Firstly, Map 1 saw triple kills come out from Deapek, ASTRO, and Leonski from GAMMA, while Zoned's lone win was thanks to a triple from SHAKUUR. Map 2 was in some ways closer as both rounds one and two ended in 1vX wins from Leonski and Avaiche, while Zoned's win once again came from SHAKUUR as he secured a 1v2 himself.
While the rounds were closer on Coastline, the 14-2 round difference is something you can't get past. GAMMA destroyed their opposition here, pushing them quickly into the grand-final.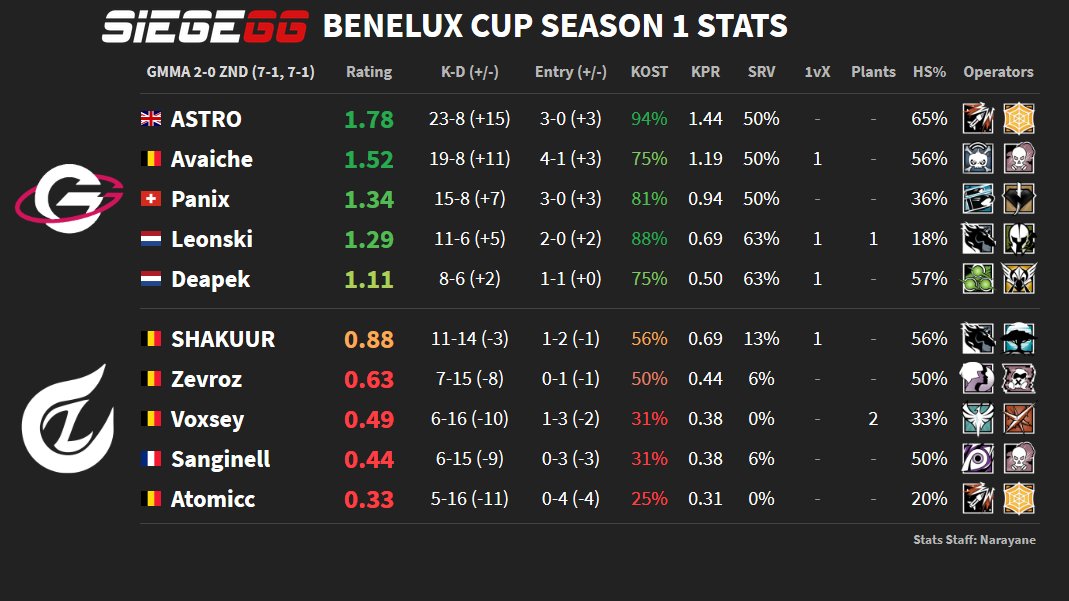 Aethra Esports vs GAMMA GAMING
Kicking off this game came GAMMA's pick of Coastline -- the map Aethra had lost to Passion 8-6 -- meaning this map was all but in the former's favour. Two initial defensive wins by GAMMA were responded by two from Aethra, showing they were ready to put up a fight, with a second triple kill of the map leading GAMMA to tie up the first half. But as sides switched and Aethra went onto the defence, things simply fell apart.
Despite trying out all three main sites, Aethra lost all four rounds, as a triple kill by Deapek closed out Round 10 by a 7-3 scoreline.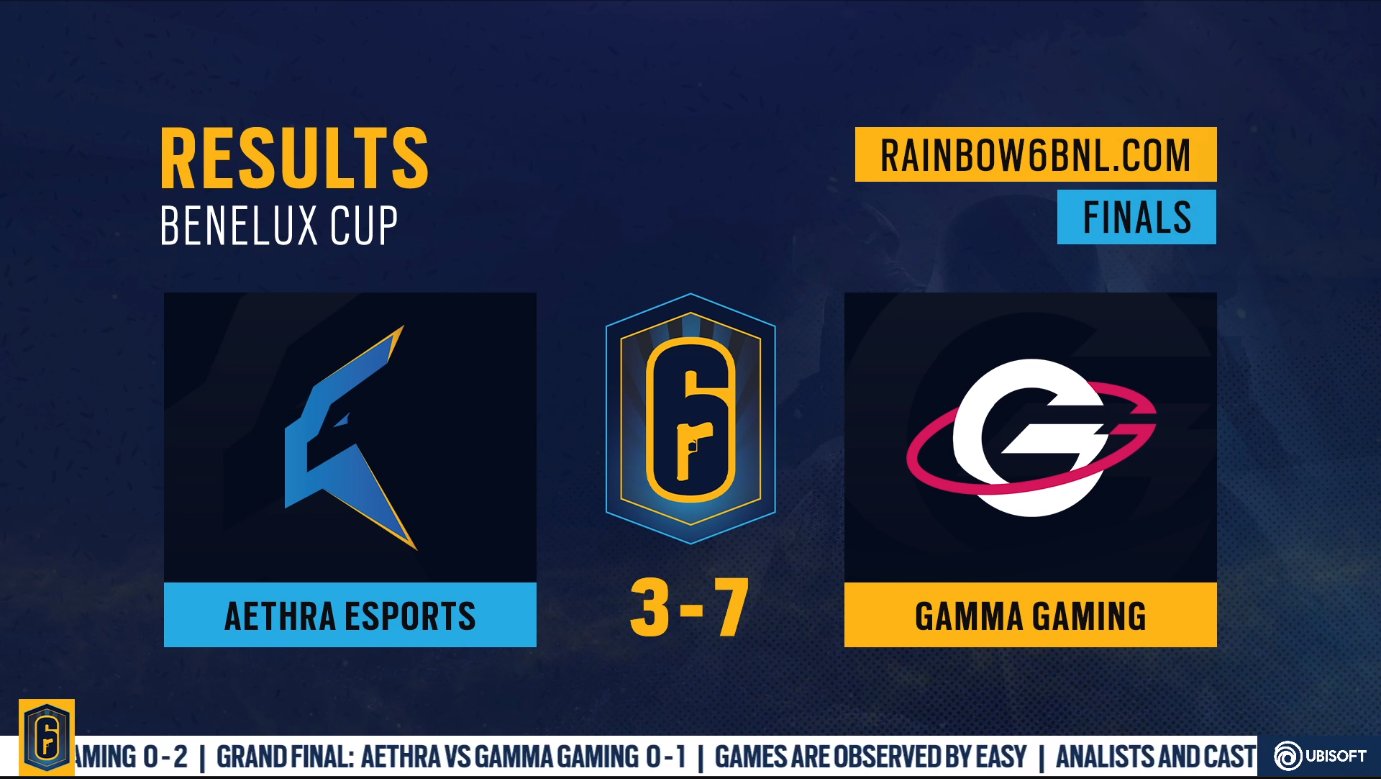 Next up was Villa, a map Aethra had already shown themselves to be very strong on. Despite this, the defensive nature of the map led GAMMA to take an initial 5-1 lead, with the only close round ending with a 1v1 clutch by Panix over LNG.
Sides switching did not really change this dynamic, as Aethra on defense seemed just as strong as GAMMA was. Another five fairly one-sided wins from them thus pushed us to overtime for the second time that day.
A run-of-the-mill Villa map became decidedly exciting, as a quadruple kill from Duco was responded to by a post-plant retake from Avaiche and Deapek to push things to Round 15. Here, Aethra's defense of the Kitchen/Dining objective ended on time as Panix was left in a 1v4 without the defuser gibing the map to Aethra.
And so, GAMMA was taken to Map 3 for the first time this entire tournament, with Theme Park determining the Cup's victor. ASTRO started the map in style with four kills on Jager to take Round 1, before a post-plant 1v1 by Bang over ASTRO saw Aethra get on the board on Round 3. After a series of GAMMA wins, yet another post-plant 1v1, this time by Tsuky, was needed to tie up the half as Aethra was just-about hanging in there.
With GAMMA now on attack the teams began trading rounds back and forth before an ASTRO triple kill on round 10 broke the pattern. While Aethra did manage to respond with one of their own, GAMMA was now on title point, which they did not waste. An initial triple-kill, by Duco was responded by three from Leonski before Panix finally took out LNG and HughesDS to win the map and series.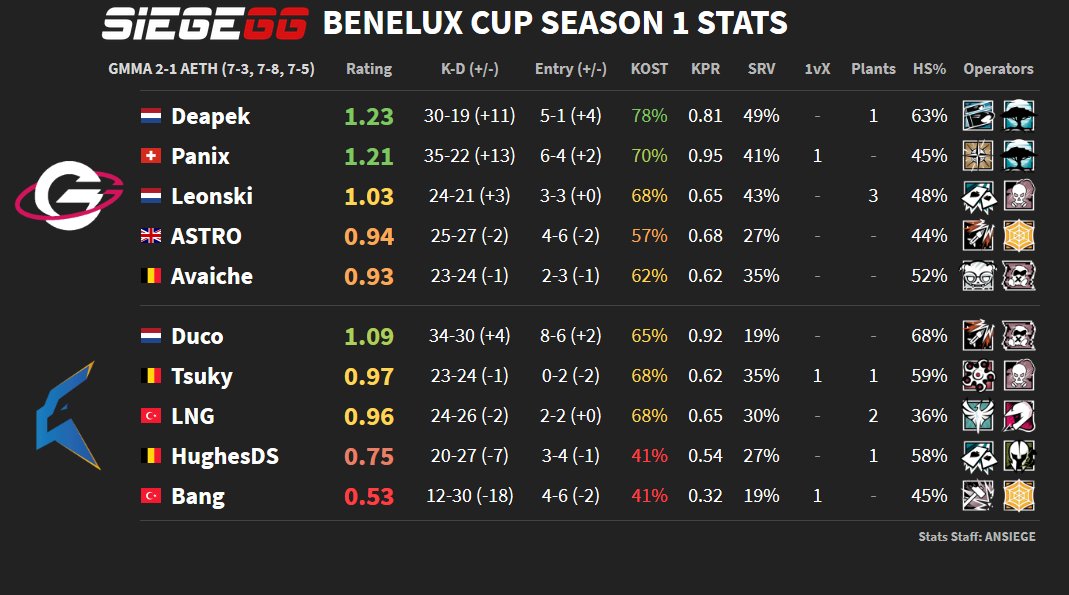 And so GAMMA won yet another title to once again cement themselves as the leaders in the region. Aethra's prominence in both the grand-final and the Six Invitational qualifiers, however, may mark a much more interesting 2021 season than the Benelux region has seen before.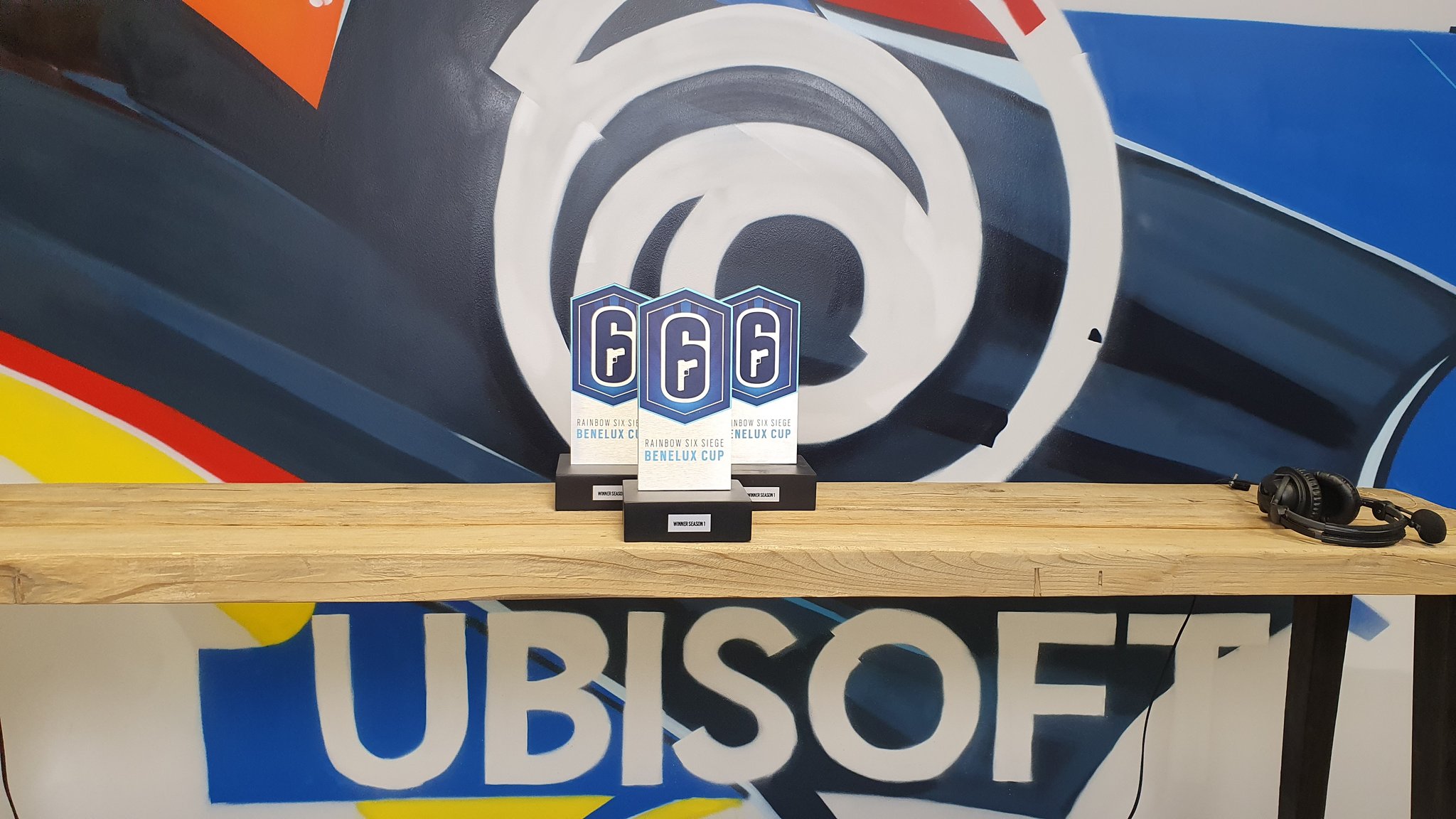 And so, that's it for the Benelux scene in 2020. Keep an eye here at SiegeGG for all future tournaments, which will likely kick off in March next year.