The local sub-region for the nations of Belgium, The Netherlands, and Luxembourg saw another regional event take place over the last few months with four teams meeting tomorrow to determine who becomes the most recent Benelux champion and who takes home the biggest slice of the €10k prize pool.
Jump to:
The Season So Far
The JBL Cup victor, four qualified teams, and three invitees took part in this tournament and were split into two separate groups. Each group saw a BO3 double-elimination format take place with the top two in each progressing on to tomorrow's finals.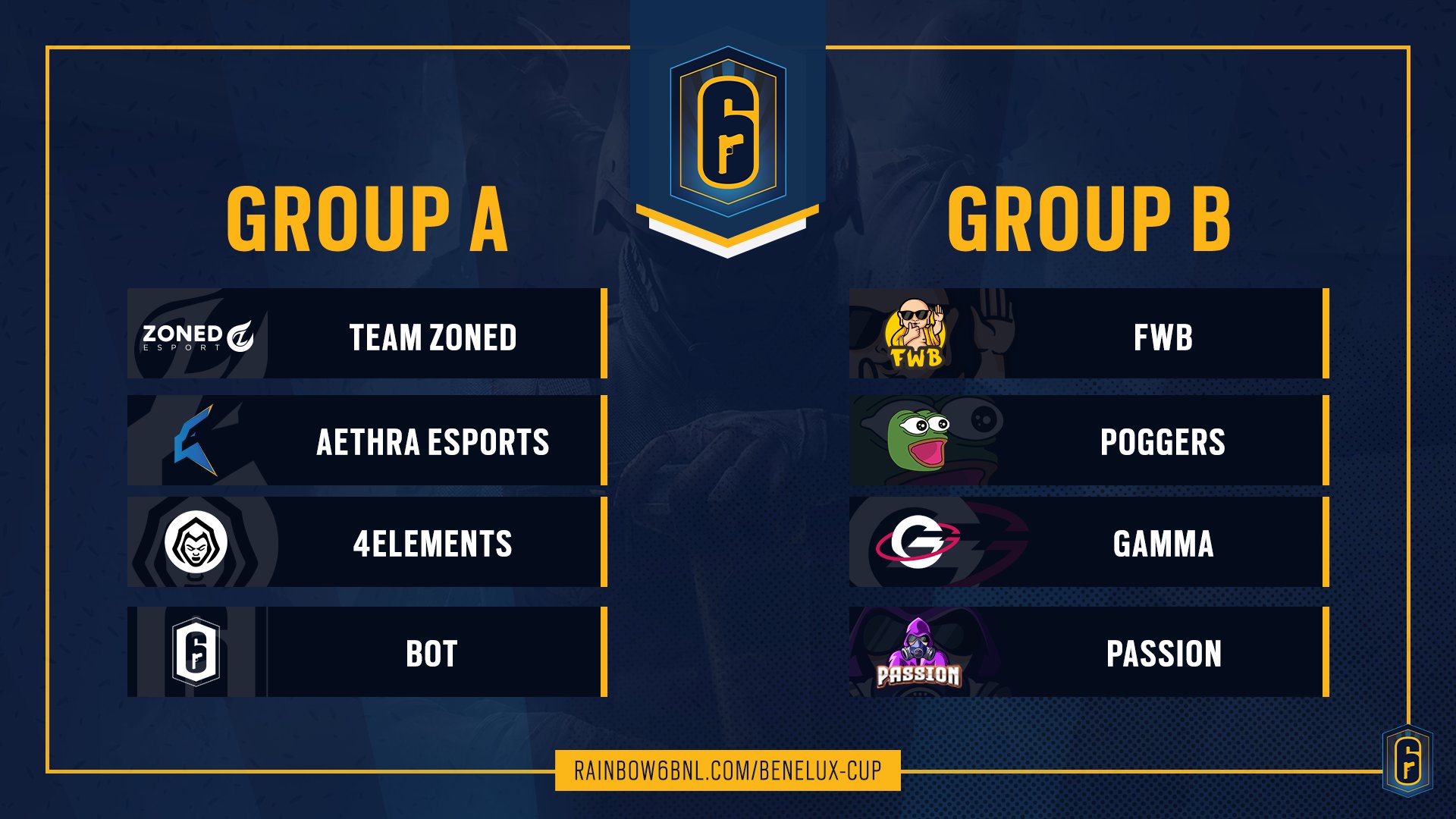 Starting with Group A, Aethra was the team to watch after they won the JBL Cup with the team including two ex-Sector One players which finished second last Benelux League season. While people knew this was the case, the fashion in which they won their game was still impressive with them losing just 12 rounds across the two BO3s.
So this left an incredibly close three-way contest for the next spot as Zoned won their lower bracket games 7-5, 7-8, 8-7 and 3-7, 8-7, 8-7 to join Aethra in the Finals. The first of these two games saw a triple kill by Atomicc win a round 15 while the second game saw SHAKUUR pick up four kills to take the map as they really seemed like the luckiest team in Europe.
Group B meanwhile included GAMMA GAMING which dominated the competition. Across their two games played they had a single close call against Passion on Clubhouse in which, after losing their defensive half 4-2, they came back to tie the game up 6-6 thanks to a 1v1 clutch by Avaiche to end an ongoing quadruple kill by Luigi. In overtime while they did start on defense, they managed to break the offensive sided map due to double kills by Avaiche and ASTRO to give them to map.
Other than this one content, the remainder of their two BO3 matchups were a breeze with the team showing exactly how they managed to win so many prior titles.
Elsewhere in the group, Passion's impressive showing on Clubhouse against GAMMA led them to take the final spot in the Finals due to a 8-7 win on map three of the decider game against Axibyte after earlier beating POGGERS in a straight 2-0 scoreline. After 1vX wins by NotFreq, Zend, nudl, and Krizz earlier that map, round 15 was somewhat of a letdown with Passion moping it up with just a single death on their behalf as Axibyte simply ran out of time and rushed the execute.
The Playoff Teams
So the top four teams will play in a single-elimination, BO3 final tomorrow: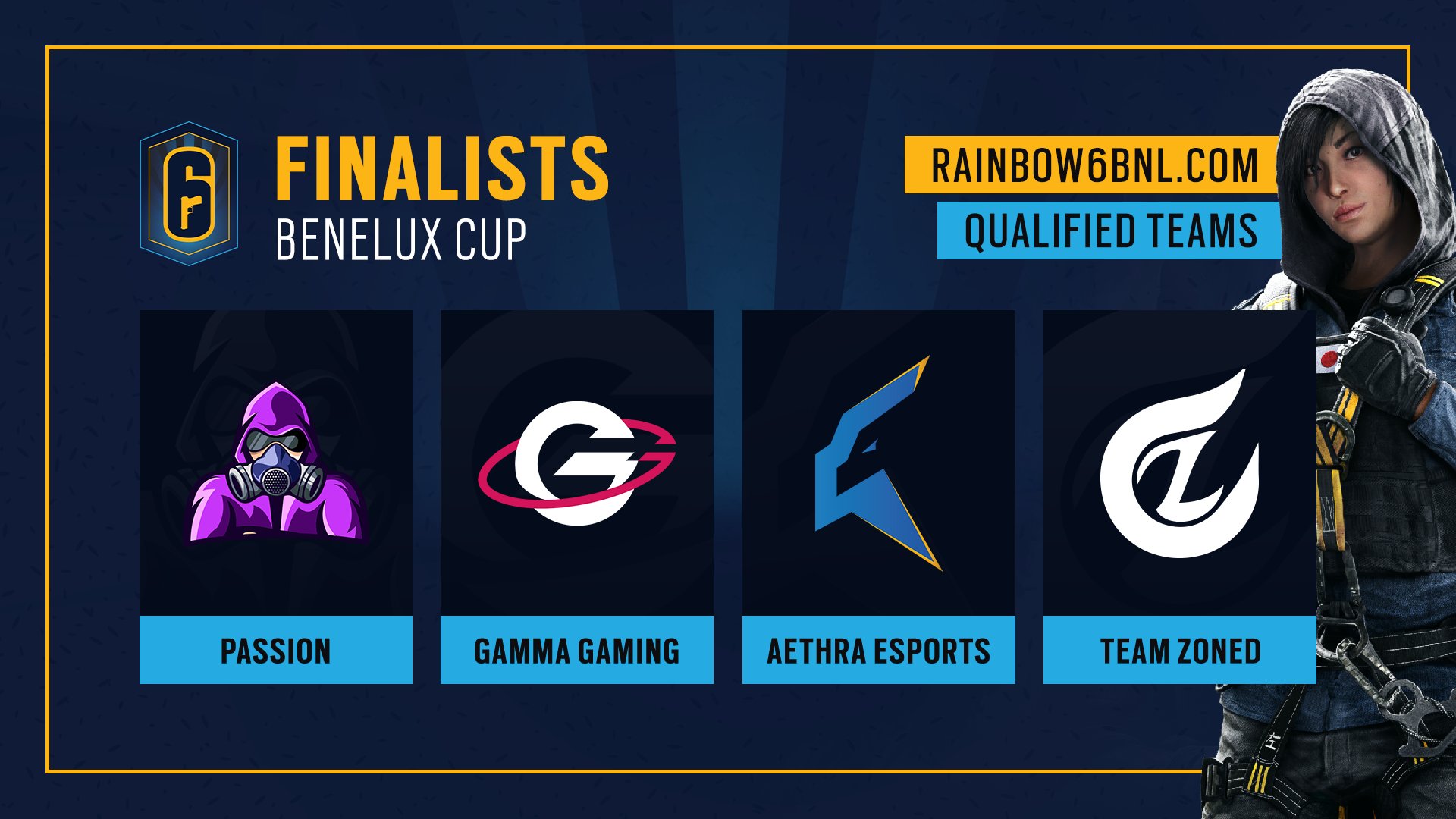 Aethra Esports -- Tsuky, HughesDS, LNG, Bang, Duco, QuarTurner, Lance (coach) and Okidokie98 (analyst)
HughesDS, Duco and Okidokie each come from the Benelux Season 5 runners-ups and Challenger League qualified roster of Sector One with the former two both being kicked before the team began their Challenger League campaign.
These players are now joined by three Turkish players (one of which is on the bench) which marks the highest-profile appearance from any players from the nation. Finally, rounding off the team is the second Belgian player of the team (alongside HughesDS) of Tsuky who previously played with the Turks during the Challenger League qualifiers.
Both the ex-Sector One players and the Turks have impressed many by topping their group after topping their group in straight maps over Team Zoned and Team 7AM positioning themselves as the clear challengers to GAMMA at this event.
GAMMA GAMING -- Leonski, Avaiche, Deapek, Panix, ASTRO, Sternab (coach) and Phenomene (analyst)
Starting with the standout favourites, GAMMA has won four out of five of the Benelux League seasons, is the only Benelux team to have qualified for the Challenger League and finished last season a single round away from a CL grand-final.
The roster itself includes the Benelux core of Leonski, Avaiche and Deapek who have been competing together since July 2018 along with the relatively new aditions of Panix, who played in the Pro League for eight seasons and qualified for three SIx Invitationals, and ASTRO, who has previously competed in three different national scenes but never won a title before.
While their loss against MnM Gaming in the most nerve wrenching of fashions during the Challenger League knockout games would certainly be a major blow to the team, they have proven themselves time and time again to be a regional challenger and are likely once again to show the Benelux region who's boss.
Team Zoned -- Zevroz98, Atomicc, SHAKUUR, Voxsey, Sangtinell, and Exmpl
Next up is the Belgian lineup of Team Zoned who came into this event as the biggest underdogs and managed to put up quite a fight. After a 0-2 loss to Aethra in the opening game of the season, their rebound comes in the closest of fashions as four out of their remaining six games ended in a 8-7 scoreline as they scraped by.
Now with a game against GAMMA next up they do seem out of their league and will need a world-class performance to take them down.
Passion -- nudl, NotFreq, Luigi, Bruno, Gunner, and DinoWRLD
Finally, we have a mixed Dutch, Belgian, Polish and Croat roster of Passion which is the lone orgless team competing in the tournament. While they suffered a first-round loss against GAMMA, 2-0, they responded with a 2-0 win of their own against POGGERS to set up a final match against Axibyte which they won thanks to another 8-7 scoreline.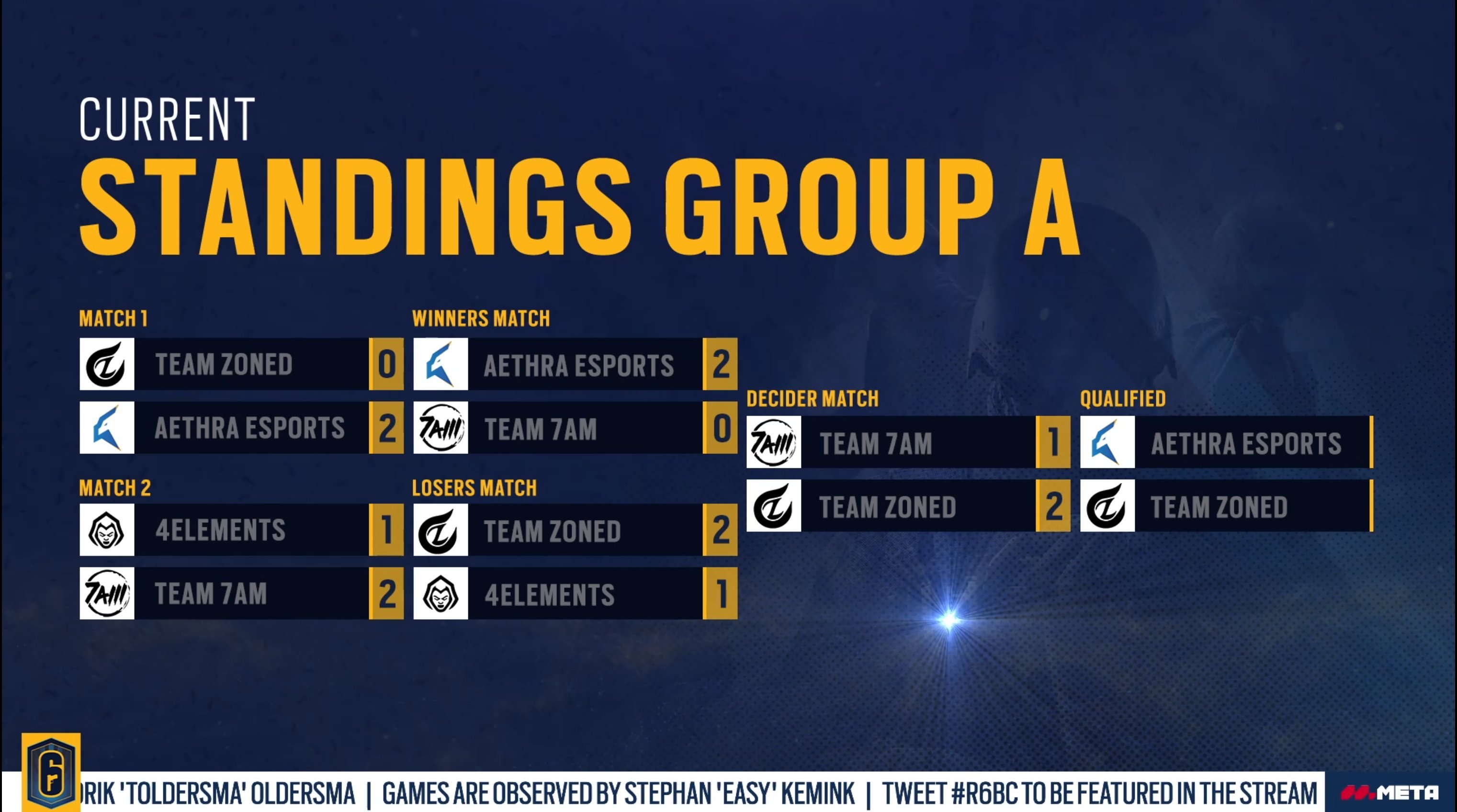 The Broadcast & Format
The games will kick off at 2pm CEST with the following schedule:
2pm -- Aethra Esports vs Passion
5pm -- GAMMA GAMING vs Team Zoned
8pm -- Grand-Final
The teams are competing for a €10k prize pool of which the winner wins €4k. The games will be cast by the usual names of Stijn "Hap" Hapers, Thiadrik "Toldersma" Oldersma, Anne "FastAnne" Janssen, and Anthony "Anthox" Kremer with Stephan "Easy" Kemink observing.
While GAMMA will definitely be the favourites to win yet another trophy here, this should be a good chance to see who will their big challengers in 2021 will be for the Benelux Challenger League spot.
Come back tomorrow for a rundown on the games as we come to an end of the sub-regions 2020 season.