The Six Invitational 2021 Open Qualifiers will take place this weekend, with Closed Qualifier games throughout the week. This will cap off with the finals for EU, NA, and APAC that weekend, while the LATAM Regional LAN will take place from the 7th to 10th of January.
With hundreds of teams signed up for these qualifiers, and just four open spaces left to fill them, let's take a look around each region to see who to look for during the open event.
Jump to:
Europe
The European qualifier is split into three stages, all of which are in a single-elimination, Best-of-Three map format:
Dec 10-12th -- Open event, 10 teams progres.
Dec 14-18th -- Those 10 teams join Rogue, Secret, Vitality, Chaos, MnM, and Cowana. Two teams progress onwards.
Dec 19-20th -- Those two teams join Na'Vi and Tempra. Winner attends the Invitational.
With the European region having the deepest Tier-2 and Tier-3 scenes, this qualifier will be by far the most competitive, but the on-paper favourites must be Tempra Esports.
As the only team which attended the EU November Major which hasn't already qualified, Tempra has already beaten Chaos, G2, Rogue, and Secret over the last few months, with Vitality and PENTA being the lone remaining teams which have beat them.
While they did exit the Major in last place, they did what only BDS and Vp have done in the last five months -- take a map off of Empire. Now, as they progress straight to phase three, they've had a month to prepare for the two games ahead of them to join BDS at the Invitational.
Looking back a bit, last year we saw MnM Gaming knock out three Pro League teams, including the then-reigning champions of G2 Esports, despite having never played in even the Challenger League before. This year, this same MnM-core lineup is joined by two other strong British teams in their fellow CL finalist of Cowana and the ex-PL victors of Natus Vincere, who all look remarkably strong.
Considering MnM's run last year and Cowana's 2-0 victories against both France and Russia's hopefuls of PENTA and Winstike during the CL Playoffs, these two are major threats to the Pro team's hopes with Cowana, in particular, looking untouchable. Na'Vi, meanwhile, missed out on both Majors, finishing fifth in both Stages and will be eager to not let that happen again.
Then, of course, we have the remaining Pro teams of Rogue, Secret, Vitality, and Chaos which has one very clear standout. Rogue failed to earn a single point during Stage 2 and is currently in the relegation zone, making these games a great sign to see if they have recovered and possibly get an early matchup against their future contenders for the EUL spot.
The remaining three teams all finished somewhat equal during Stage 2, with Secret the most promising, as their newest recruits of SHA77E and pacbull impressed many. Between the teams, it will thus likely be a question of who has adapted to the Operation Neon Dawn changes the best.
As with all four regions, the final stage will be cast by the official pro-tier casters on the https://www.twitch.tv/Rainbow6 channel, while the stage beforehand (Stage 1 or 2, depending on the format) will be cast by community casters alone.
North America
The North American qualifier is split into two stages, an open and closed portion, both of which are, once again, in a single-elimination, Best-of-Three map format:
Dec 12-13th -- Open event, four teams progress onwards.
Dec 18-20th -- Those four teams join Disrupt Gaming and the CA Division victor. Winner attends the Invitational.
With four pro teams already qualified, and three more teams in turmoil, this seems like the best chance for Disrupt Gaming to reach the Six Invitational. With the team two rounds from beating SSG to the November Major after taking down the Soniqs the game prior, and winning a map off of Oxygen during the season, DG looks like a promising team which has improved dramatically over the last few months.
However, while the ex-eU and ex-Tempo rosters aren't in the NAL anymore, the players have joined various other challengers, with serious potential to upset the big dogs and perhaps join a growing list non-Pro teams to have attended a Major such as ROOM FACTORY, forZe, and Team Secret.
Included in these teams are the new-look (currently unofficial) Soniqs roster which seemed to have picked up the ex-eUnited players of Rexen and Gryxr, as well as the ex-Tempo players of Dream and Creators to join supr in the squad. Soniqs have been hoping to break into the "big-four" for a year now and impressing at the Six Invitational would be a great way to kick off this new team. Their lack of practice together, however, will most likely be the biggest obstacle in their way.
Canada will likely send Mirage straight to the Closed Qualifiers, who did impress during Stage 1, but fell short since, especially with their most recent NAL performance seeing them earn just 12 rounds across two Best-of-Threes. Since then, the team has also lost their coach of Forceful, meaning they'll need quite a campaign to win the tickets.
Finally, we have an army of Challenger League and lower teams, all of whom will also be eager to impress a potential NAL-tier organisation and many of which will be trying out recent roster changes. These teams include Rent Free, The Last Dance, and PogChamp as, as per the end of Stage 2, these three teams had 10 pro players between them -- many of whom have never had a better opportunity than this to attend an event of this caliber.
Asia-Pacific
The APAC format is also split into two single-elimination Best-of-Three stages, both of which includes teams from all three sub-Divisions; APAC North, Oceania, and South Asia:
Dec 12-13th -- Open event, two teams progress onwards.
Dec 14-18th -- Those two teams join CAG, Xavier, GUTS, MRCZ, Union, and FAV. Winner attends the Invitational.
APAC is much more of an open book, with all six of the non-relegation APAC North teams in contention for the Invitational spot. Out of these teams, attention will be on Xavier, who came closest to defeating the recent Major victors in the Giants, and CAG, who finished Stage 2 in second after defeating Cloud9 twice and the Giants once.
These two teams both have a fair amount to prove, with the back-to-back Japanese champions eager to get Japan back on the main stage after the nation missed both the last Invitational and the Tokoname Pro League Finals, while Xavier aims to make it to their first international event after a number of impressive finishes this year.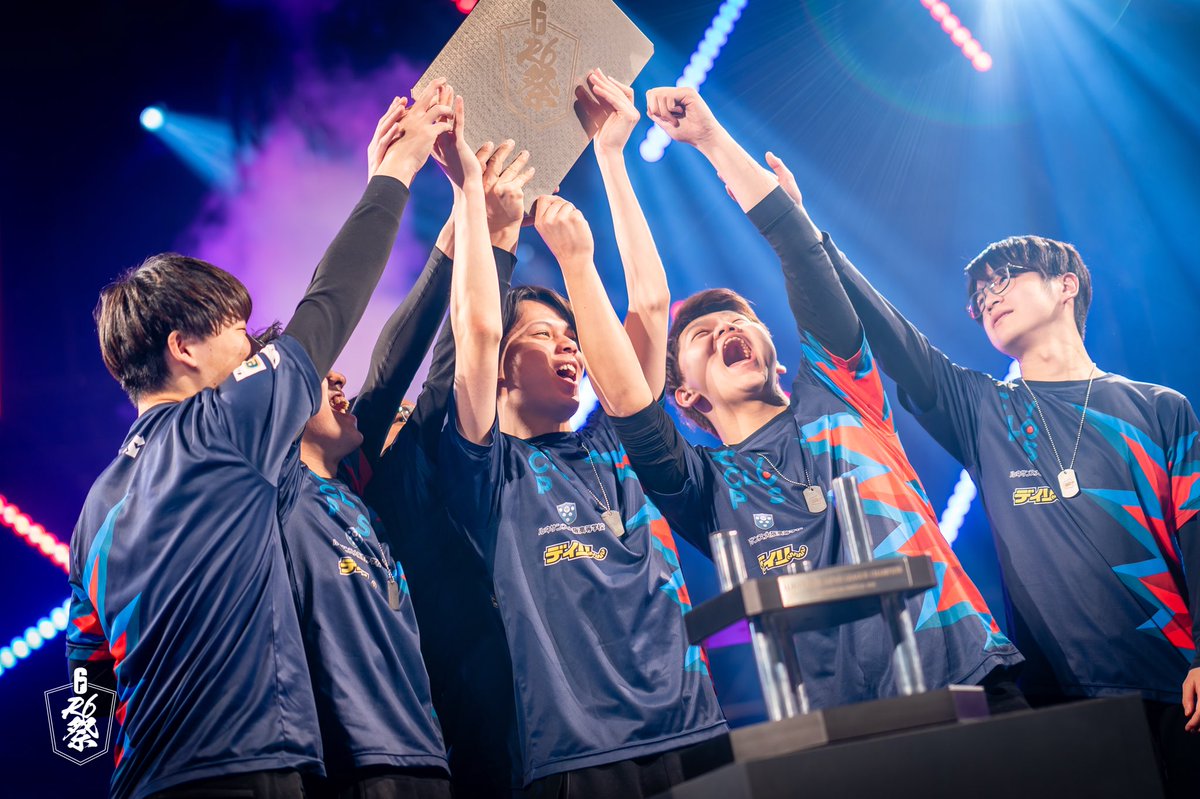 Down in Oceania, with Wildcard already qualified, hopes will be on the orgless team of Ōkami who, during the Regional Major, demolished the Knights 7-1, 7-2 before themselves falling 3-1 in the final to Wildcard. Any Oceanic team qualifying even to the final eight would be a major upset and would cap off what has been a disappointing year for the sub-region.
Due to this, many Oceanic fans would instead likely be focusing on the APAC North roster of Fnatic, as the team hopes to join FaZe Clan as the only team to have attended all five Six Invitational events.
As the most successful team in APAC history, it has pulled off arguably the three biggest upsets in R6 history; against Team Liquid at the Six Invitational 2018, Evil Geniuses at the Season 8 Finals, and G2 Esports at the Six Invitational 2020. As such, you can never count Fnatic out, but due to travel restrictions, they still haven't been able to travel to their Japanese gaming house, creating severe ping issues which have plagued them throughout this year.
Finally, we have South Asia, whose two top teams of MercenarieZ and Union Gaming will progress straight to the closed qualifiers. This will be the first high-profile change for an SA team to ever compete against other professional teams, making it a must-watch for APAC fans. While no one seems to be seriously expecting a SA team to qualify for SI on the region's first attempt, this will be an invaluable experience for all the teams competing.
This may also not be as much as a slaughter as many expect, as we have seen one other cross-regional tournament including a SA team during the World eSports Challenge, where eSamurai -- a team that failed to qualify for the SA Nationals on all eight attempts --defeated Hate Shield in the first round.
Hate Shield were the favorites and included yass (the ex-SCARZ and current GC Busan Spear player) and KhaZiX (who was on mantisFPS at the Season 6 Finals), showing they could punch well above their weight. This shows the subregion has potential and could signal even more history-making upsets from the APAC region.
Latin America
The LATAM format is much more confusing, with it involving three separate Divisions, and a LAN event at the end:
Dec 10-13th -- Open event, eight teams in each Division progress onwards.

Mexico and South America -- double elimination, Best-of-One.
Brazil -- single-elimination, Best-of-Three.

Dec 17-20th -- Those eight teams in each division join the Top 8 non-qualified teams to make three 16 team events.

All three divisions are double-elimination, Best-of-Three.
One Mexican, One South American, and Two Brazilian teams advance onwards.

Jan 7-10th -- Those four teams join Estral and Coscu Army. Winner attends SI.

This is a LAN event in Sao Paulo, Brazil.
There's an initial Best-of-One Round Robin bracket, the Top 4 plays in a single-elimination, Best-of-Three playoff.
Finally, LATAM has a very similar situation to APAC.
The sixth to tenth-placed BR6 teams of INTZ, W7M, Black Dragons, Santos, and FURIA all come into this event looking to qualify for the LAN Finals, which would be the first for every one of these teams except Black Dragons. Out of these five teams, the favorites must be INTZ, after they won an impressive 10 points during Stage 2, thanks to a victory over FaZe and draws against MIBR, Liquid, and NiP.
Black Dragons themselves also were held to a draw against INTZ, drew against NiP, and beat MIBR, creating an impressive record for themself also. The one thing putting Black Dragons ahead is the experience of Hugzord and pzd, both of who are prior Six Invitational attendees, while none of INTZ's roster has even played at a LAN Finals event.
Mexico and South America, meanwhile, have three teams to watch out for -- Estral Esports, Coscu Army, and Malvinas Gaming.
Starting with Mexico, while Timbers and Atheris will likely have a very tight fight for the second Mexican spot at the LATAM LAN, Estral is very clearly the team to watch here as the two-time Major and 2020 Mexican champions.
South America meanwhile, sees Coscu Army as the remaining stage champions and Malvinas, as the 2020 Regional champions, making these two very likely the two we'll see at the LATAM LAN with it unclear which is the team to watch.
As for these four team's chances against the Brazilian teams? We have even less to go on than South Asia. The only prior times these teams met was back when the LATAM region was mixed rather than separate Divisions, but all of these teams have been made fresh since then, so it's unclear how far they've developed. Either way, it should be very insightful to see exactly where these teams fall in the region; regional rivals, a waste of space, or somewhere in-between.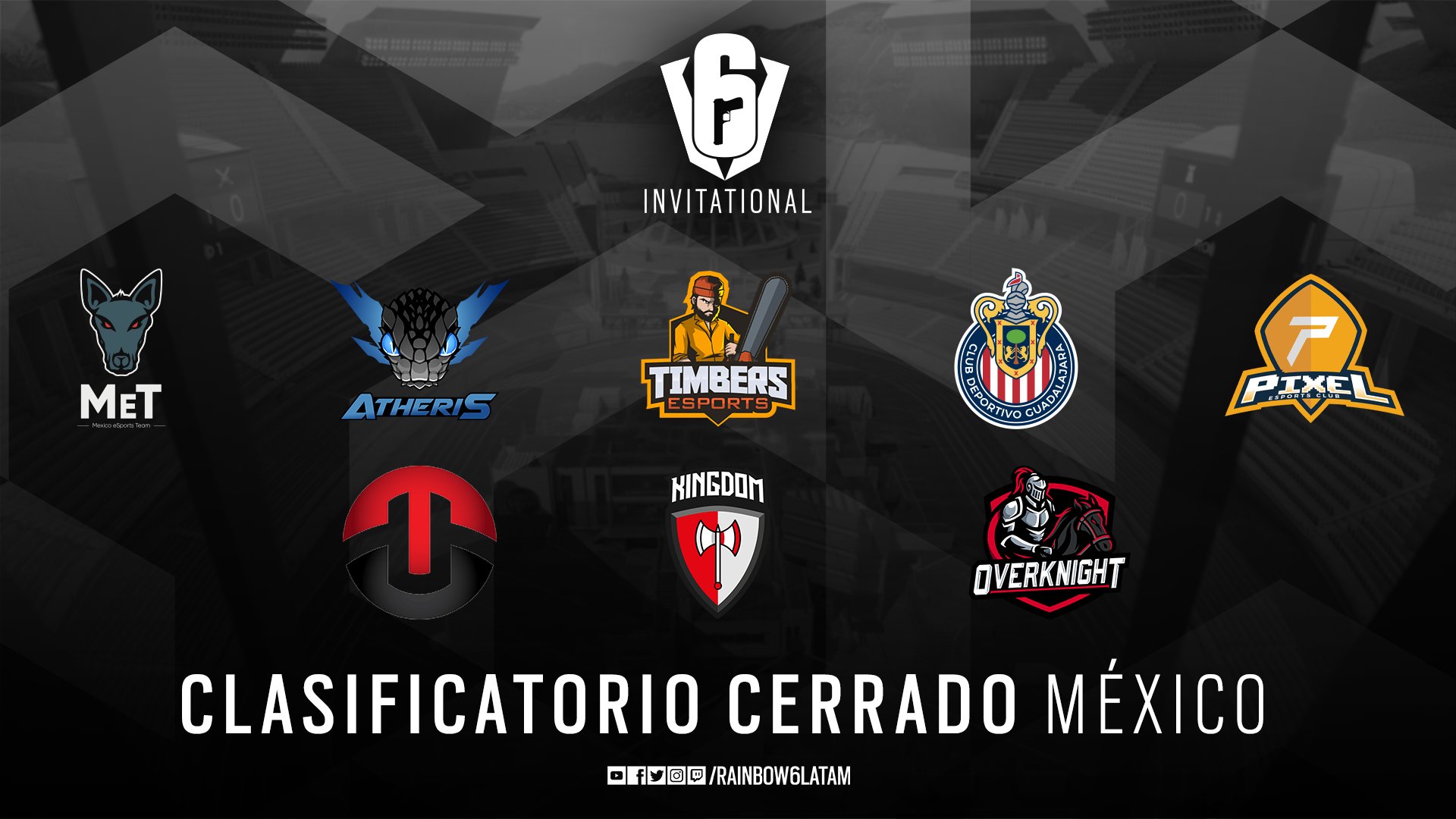 The 20 Teams
These four teams will join 16 already qualified teams to -- assuming the event sees four groups of five teams each seeded by their SI Points -- form the following groups:
BDS, SSG, oNe, MIBR, and Qualifier team
TSM, NiP, Vp, G2, and Qualifier team
Giants, DZ, WC, Oxygen, and Qualifier team
Cloud9, Liquid, Empire, FaZe, and Qualifier team
These teams will be competing for the Six Invitational title currently held by Spacestation Gaming as well as a part of the massive prize pool currently capped at $3 million. Should this cap be reached via sales of the Road to SI Battlepass, this creates the following breakdown:
1st Place: $1,000,000
2nd Place: $450,000
3rd Place: $240,000
4th Place: $170,100
5th - 6th Places: $135,000 each
7th - 8th Places: $102,600 each
9th - 12th Places: $75,000 each
13th - 16th Places: $60,000 each
17th – 20th Places: $30,000 each
This will be the second year running the prize pool is at $3 million up from $2 million at the Six Invitational 2019, $500,000 at Six Invitational 2018, and $100,000 each for the Six Invitational 2017 PC and Xbox tournaments. With there being 20 teams at this event, up from 16 last time, this means most teams except the two grand-finalists will be earning less for their position, but four new teams earn a paycheck in exchange.
Be sure to tune in for the qualifiers coming up this week and check back here at SiegeGG for continued coverage of the event and everything leading up to it.