This weekend four of the top teams in Europe competed for the French national title in an online Finals four months after it kicked off last June.
Jump to:
The Season
The best-of-one map double round-robin league kicked off in June with a mid-season break around the Regional Major. The league saw a very clear split start to open up way back on playday four of fourteen as the three EU League teams along with the ex-Pro League lineup of PENTA took the top four spots while the remaining four challengers each fought for the Challenger League spot that came with fifth place.
While the 49 maps of play had a lot of highlights, the most of note games came from a rather impressive PENTA side as they managed to take down the EUL teams of Vitality and Tempra twice each (7-5, 7-4 for both teams) with BDS being the only team to defeat them across the entire season.
BDS themselves continued their regional domination which seemingly kicked off with their fourth-place finish at the last Six Invitational, with an almost clean sweep of this season. After winning the 6 Open Cup in April to qualify for this event, they won 13 out of 14 maps played, losing just a single contest against Vitality in a 7-4 scoreline just as the mid-season break came to its end.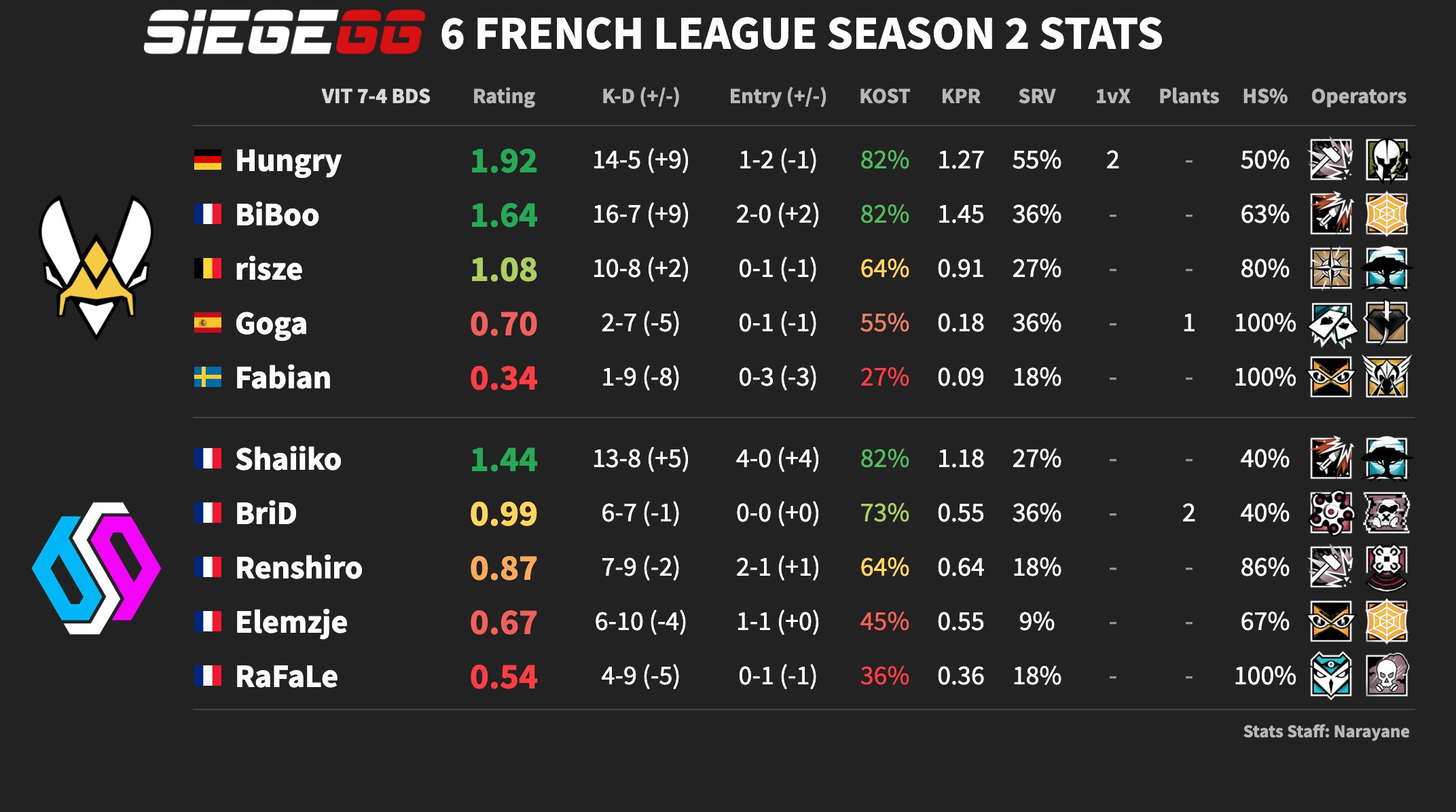 ---
Finally, the contest between Vitality and Tempra for third was not exactly a close one as, despite ending the first half tied on 15 points, Tempra had a pretty awful second-half winning just four points compared to Vitality's 15. This is somewhat surprising considering their 180 performance switch in the EU League in the opposite direction as they finished stage one in seventh place and stage two in third.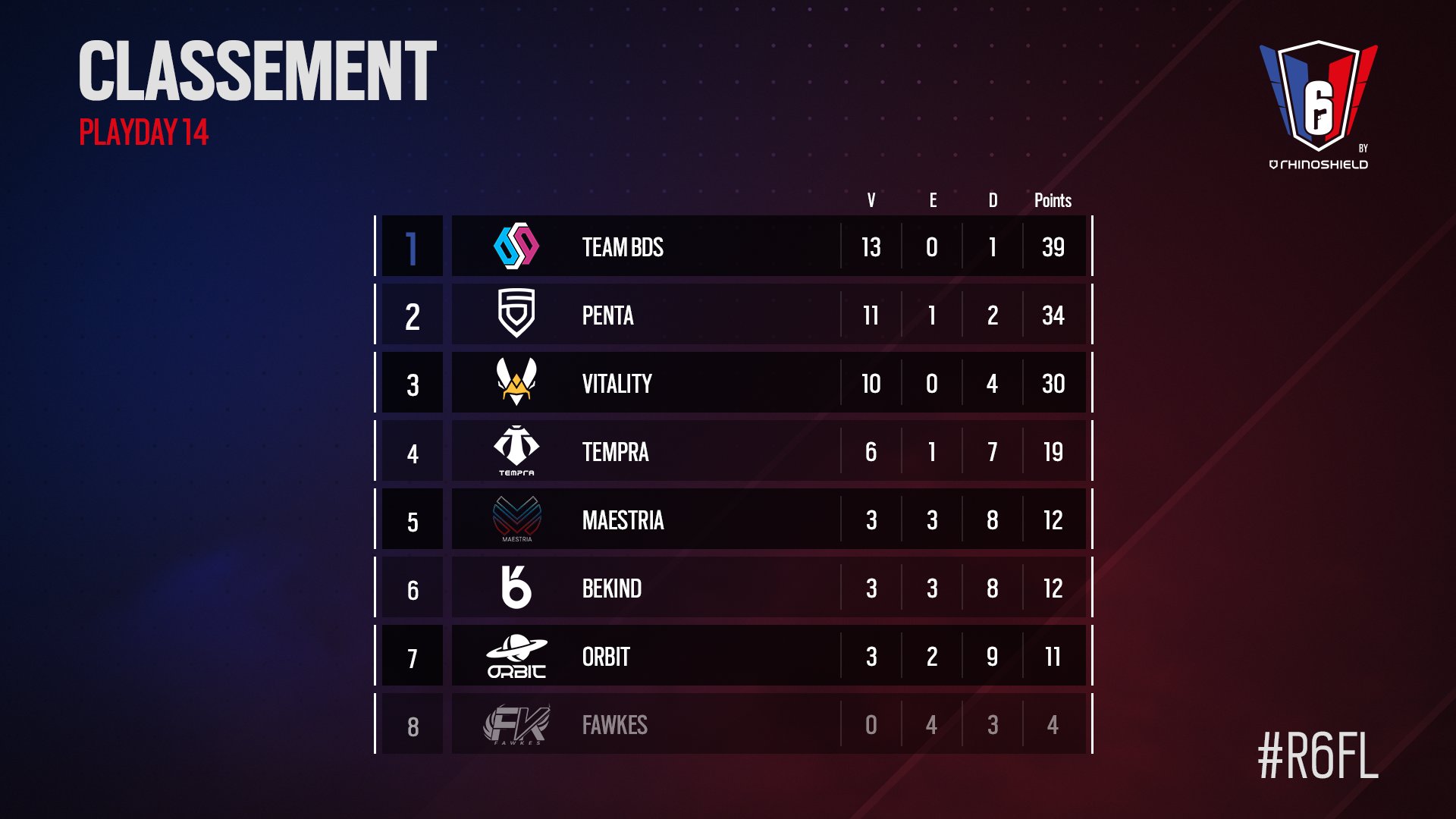 ---
Ignoring Fawkes who disbanded at the mid-season spot, the remaining three teams did have a few highlights despite their lack of points. Orbit took down Tempra on the opening playday 7-4, BeKind took down Vitality in July 7-5 and Maestria drew with Tempra earlier this month.
The Teams
And so the following lineups made it to the Finals:
BDS Esport -- Shaiiko, Renshiro, RaFaLe, Elemzje, BriD and eaglemees (analyst)
PENTA -- ENEMY, RevaN, BlaZ, Kaktus, Alive and BiOs (coach)
Team Vitality -- BiBoo, Hungry, Goga, risze, Fabian, Lyloun and Helbee (two coaches)
Tempra Esports -- Chaoxys, P4, Dirza, Shiinka, Voy and MrBox (analyst)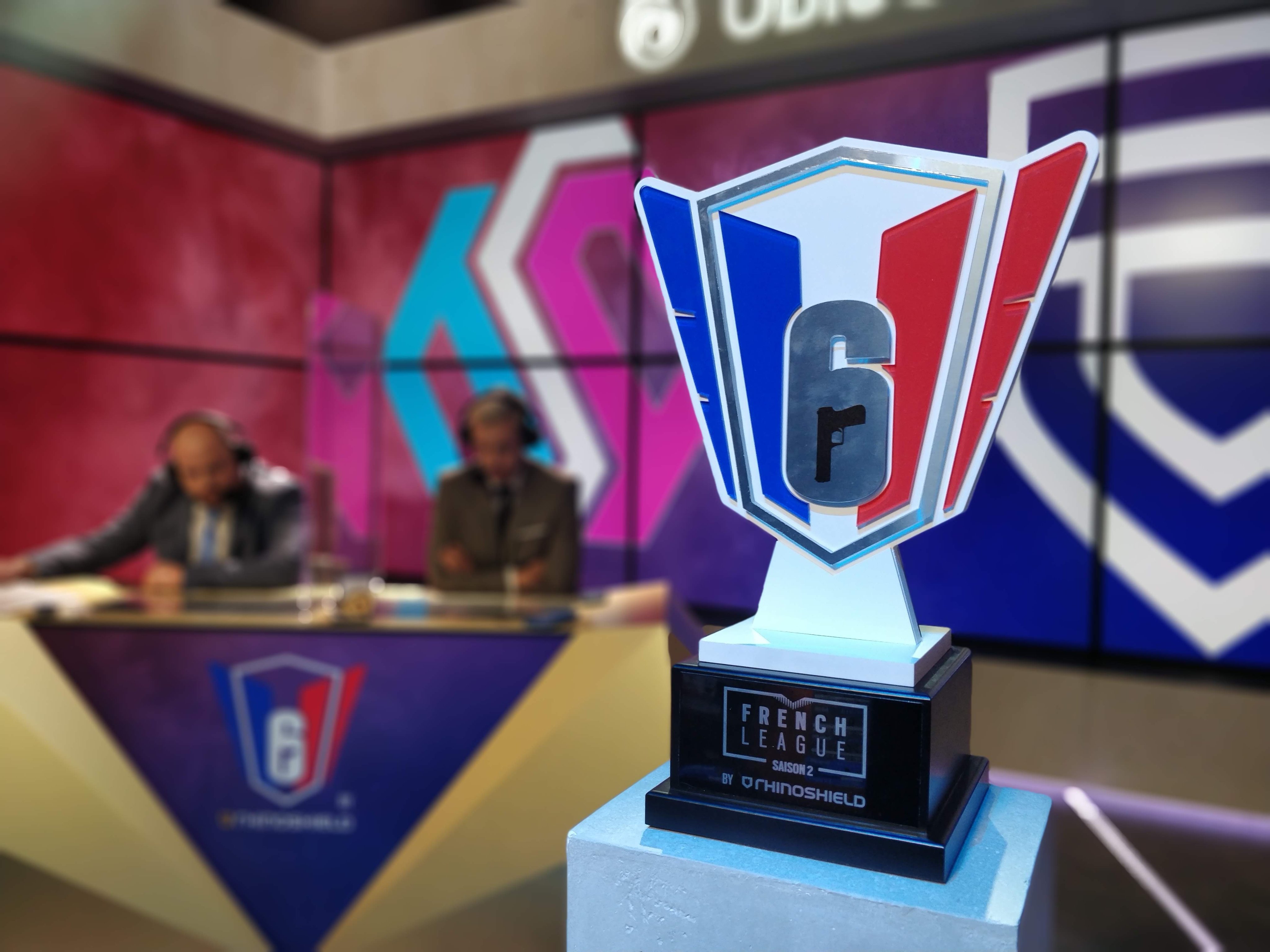 ---
None of these teams needs any introduction with BDS, Vitality and Tempra finishing the 2020 EUL Season in first, sixth and eighth while PENTA sits as the EU Challenger League favourites xxxxxxxxxxxxxxxxxxxxxxxxxxxxxxxxxxxxxxxxxx PENTA plays tonight.
Despite PENTA being the lower seed they have clearly shown themselves to be able to hold their own. They did, however, have the much more important final CL playday last Friday and the CL Playoffs on Monday meaning they very likely put no practice whatsoever into the 6FL Finals unlike teams such as Vitality who had just these games left on their 2020 calendar.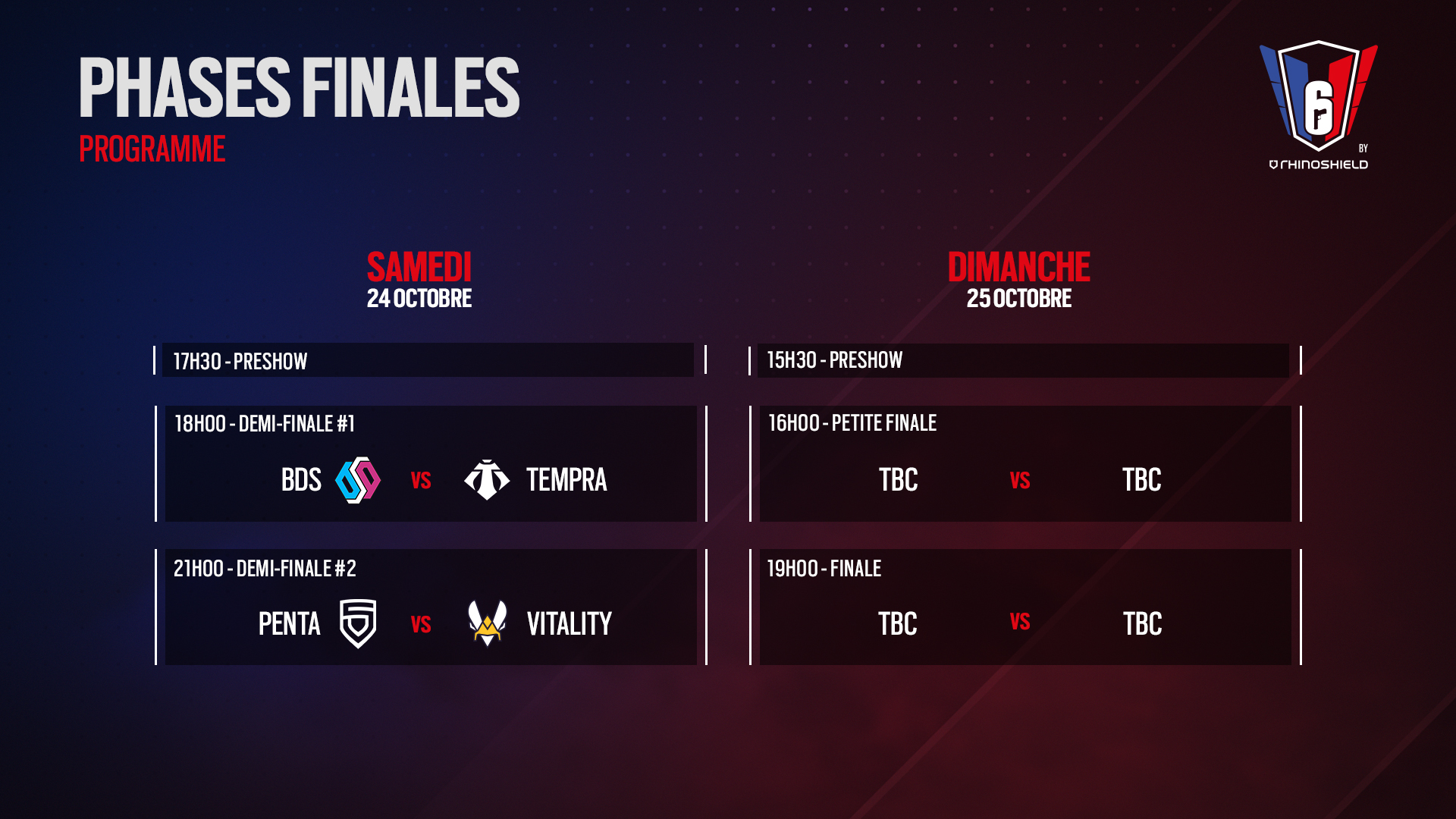 ---
The Finals
The format is a simple four-team single-elimination bracket with a third-place playoff game. As well as the title they were fighting over the following prize pool:
1st Place -- €15,000
2nd Place -- €7,500
3rd Place -- €4,500
4th Place -- €3,000
Semi-Final #1 -- BDS Esports vs Tempra Esports
The first and third-best team in Europe during stage two kicked off the play with a close shave, to begin with. Shaiiko top fragged for maps one and two, however, a predictably defensive sided Villa game on map one went Tempra's way as they started overtime on defence. BDS hit back with a very one-sided Clubhouse as the only two rounds Tempra won came off of a 1v2 by Chaoxys and a late double-kill from Dirza on round four.
Map three saw Shaiiko not top frag and infact be beat by both RaFaLe and Chaoxys. This wasn't the end of the world, however, as BDS could do fine without. After going behind 2-4 on their offensive half, BDS won five very one-sided rounds on Kafe's defensive side to lock in the 2-1 victory and a spot in the grand-final.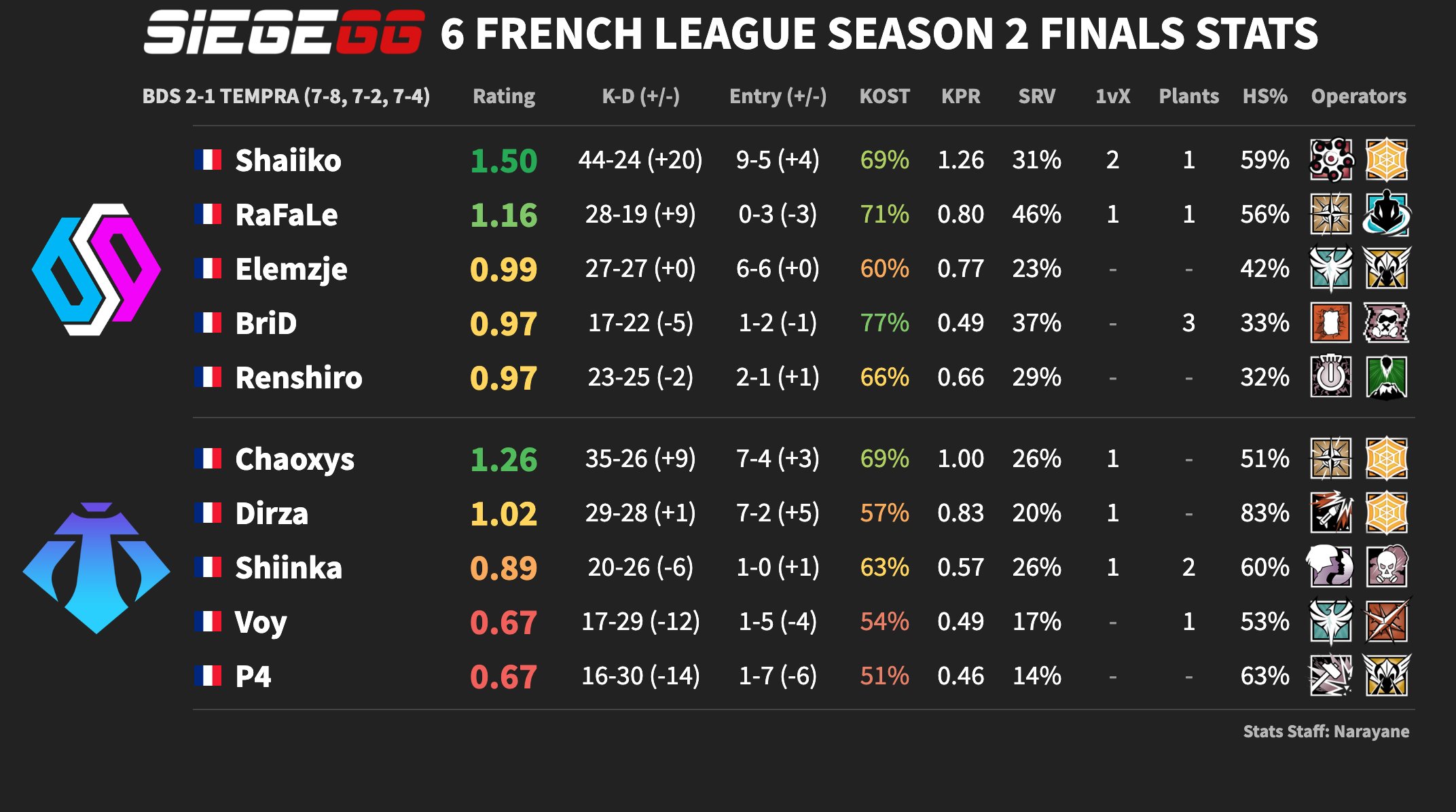 ---
Semi-Final #2 -- Team Vitality vs PENTA
Next up we had Vitality vs PENTA in which PENTA was likely favoured despite their Challenger League position. While maps one and three each went one each to the two teams, the game was really decided on map two of Kafe which, for the second game running, went all the way to the final round.
While BiBoo was the standout fragger for Vitality, a total of seven players had kills in the double digits (three from Vitality and four from PENTA) showing how much of a frag fest the map turned into. After an initial almost flawless round opened the scoring for PENTA, a 1v2 victory by ENEMY added to the scoreline before two more 1v1s came out in the following three rounds from risze and Goga before PENTA ended the half 4-2. With Vitality needing 1vXs to get on the scoreboard their successes here looked unsustainable, however, as sides swapped Vitality came back to win three rounds running before pushing the game to overtime with a flawless round 12.
A triple from BiBoo was responded with a crucial double kill from Kaktus on round 14 to push us into the final round. Here, after double-kills from BiBoo and RevaN, ENEMY got the bomb down in a 3v2 situation which he then cleaned up with a double-kill of his own to win the map.
This win was crucial with PENTA taking the third map in a 7-5 scoreline while Vitality was likely kicking themselves as they were just a single round from taking the game in a simple 2-0 scoreline.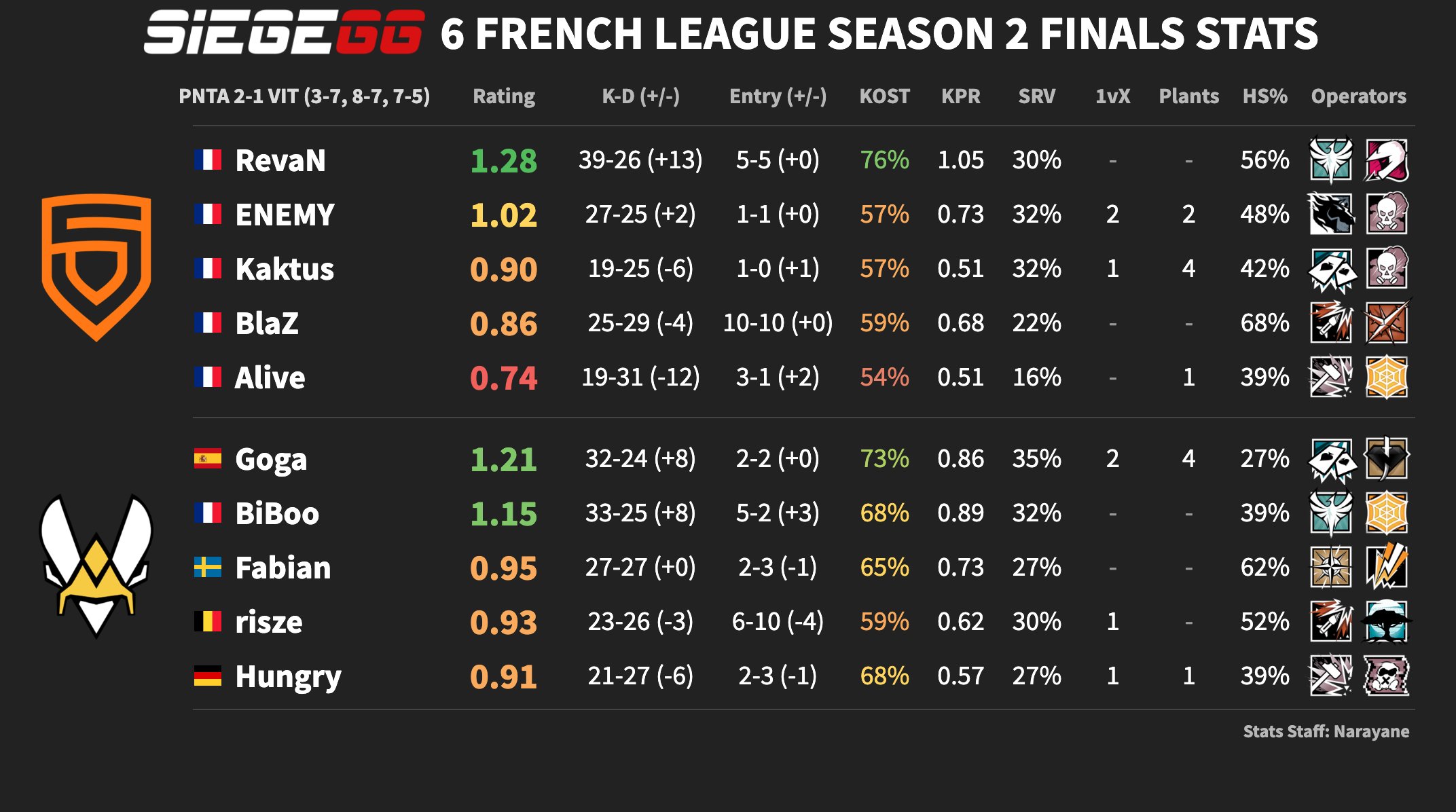 ---
Third-Place Playoff -- Tempra Esports vs Team Vitality
This game saw the two teams effectively play for €1,500 total. Nevertheless, the game was really close with neither team wanting the lose the competition. Quite like Vitality's prior game, the matchup once again saw a really tight map two be the highlight of the game. Luckily for risze, however, while he did secure 19 kills to just 10 deaths, Vitlity's loss here did not spell doom for the team as they managed to win maps one and three with a 7-4, 7-5 scoreline to take the win regardless.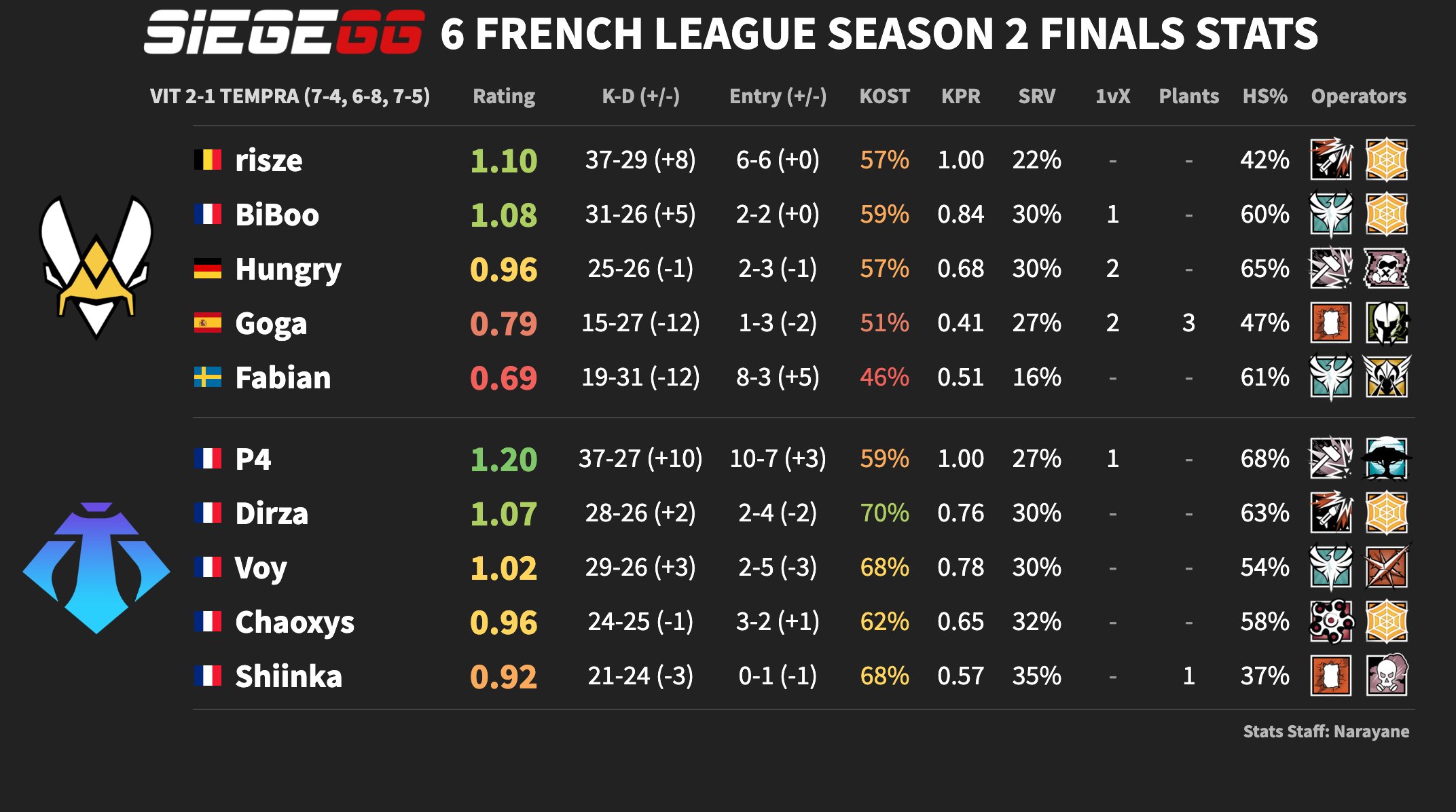 ---
Grand Final -- BDS Esports vs PENTA
Finally, we have the grand-final to crown the 2020 French champions between the EUL and EUCL favourites. The game which took place on Kafe, Oregon and Coastline one again went to all three maps making it a clean sweep for the Finals, however, unlike the three prior games, not one went to overtime.
Map one started off strong by PENTA with successful plants by BriD being retaken fairly easily due to lack of map control. A 4k by Shaiiko the following round kicked off a comeback as they took the rest of the half going up 4-2. With BDS going on the defence they were able to add to this with PENTA only able to win with late-round blunt force pushes with RevaN only able to take round 10 thanks to a zero second 1v1 victory. BDS won the map in a 7-4 scoreline as they edged closer to another trophy.
PENTA took another strong lead on map two with three straight round wins before once again BDS responded in force led by Shaiiko. A triple kill on round four and an almost flawless round five made it seem like they'd be tied up by the half before Shaiiko and Elemzje -- the Ash and Zofia players -- were cut down early by BlaZ and ENEMY on round six allowing PENTA to take the 4-2 lead. It took till round eight for this to happen instead with a 1v2 by Elemzje putting the scoreline at 4-4 before PENTA swept the rest of the map. The lone remaining round BDS did win saw Shaiiko get four kills back to back leading BlaZ to hide away to give them a free tactical timeout and to deny Shaiiko the ace.
Finally onto map three yet again, PENTA once again took the initial lead thanks to a suicide by Renshiro and a 1v1 by ENEMY. Many of the remaining rounds were fairly one-sided with two triple kills by RevaN and both a triple and quadruple kill Elemzje winning their respective team's rounds alone. The rounds themselves were close up until round 10 when the back and forth broke and BDS took the lead going up 6-4 before eventually winning it thanks to the aforementioned quadruple kill by Elemzje.
This win is Shaiiko's second national title ever alongside the 6 Open Cup earlier this year which he won with this full BDS lineup. Elemzje meanwhile also won the 2017 Coupe de France alongside RevaN and ENEMY and Renshiro won the 2017 and 2018 6Cup events which the 6FL replaced. While this title is relatively small compared to the regional and international titles they have competed in, it is still a major win considering the competition and gives strong indications on the hopes of Tempra at the upcoming Major and PENTA at the CL Finals.
---
Check back here for further information on future seasons and the upcoming Regional Major which both Tempra and BDS will be competing in.