In a continuation of the Summer event, the Autumn version of the ₩30,000,000 (US$25,000) Korean national tournament got underway about a week ago, featuring three APAC North teams in attendance and other teams not to be scoffed at either. Despite past struggles with making the numbers for the Pro League, the Korean domestic scene has been going along strongly.
This Korean Open series of nationals is the latest in a line of a few prior successful tournaments, so here's a rundown of the games from the week prior and here's what to expect from the second week ahead.
Continuing on the second week of play were SGA eSports and FriendlyFire Clan, with SGA possibly qualifying for the APAC North Relegations if they won, Talon Esports beat Use Drone and also fell down to the bottom-four in the APAC North Division.
As far as the game went in the Korean Open, though, it was a complete blowout. While BaYu and Ultimate each secured double-kills, starting on Clubhouse attack, Kira-Miki retorted with a 1v3 clutch to get SGA started. The next round then saw Wheatling get a four-piece, with Kira-Miki getting another triple-kill in Round 4 and a quad-kill in Round 5, while Wheatling took Round 6 with another quad-kill. Up 6-0, SGA had little difficulty in completing the win on attack and took the map 7-0.
Then going to Villa and starting on attack, the multikills kept flowing. CircLe secured seven kills in the first four rounds, with Nero also chipping in with a triple-kill in Round 3 and a double-kill in Round 5. The fifth round was also the only round in the game that saw a defuser be planted, with the game over at another 7-0 after CircLe got yet another quad-kill to close things out.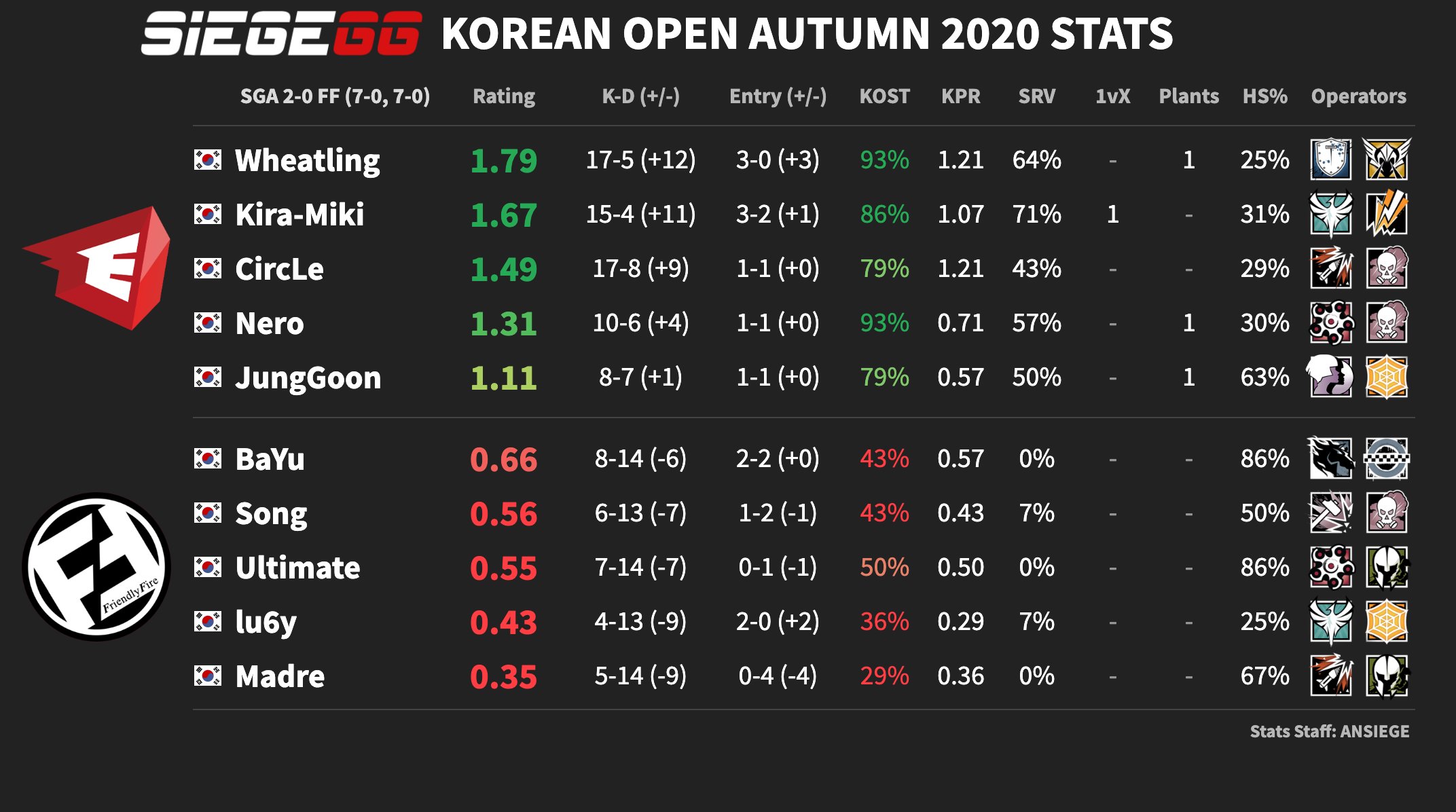 Next up was the highly anticipated match between GC Busan Spear and SCARZ, set to offer a preview of the upcoming APAC North Relegation matchup for the Korean subregion.
Things started off on Clubhouse as well, with GCBS on attack. JaekDow stood out for the former in the first two rounds, though SCARZ won the second, before CATsang got five kills and a defuser plant as his team traded rounds with SCARZ again. Templat and h3dy, however, got triple-kills each to go into the second half with a 4-2 lead. Switching to defense, h3dy immediately tore SCARZ's heads off with a quad-kill, but Demic helped his team pull one back. That was all they would get, though, and GCBS closed out the game 7-3.
Then on defense on Oregon, GCBS got off to a strong 2-0 start that they soon made 3-1. However, SCARZ began to showcase what they had learnt in the APAC North Division by pulling things back for things to be positioned at 3-3 at the half. Immediately after the role swap, though, CATsang carved through four SCARZ players, before his team extended the lead to 5-3. SCARZ, though, mounted a comeback and got to match point first, helped along by Demic and iLeven triple-kills.
In response, h3dy pulled out a triple-kill of his own to force overtime, before Templat and Chanzo got a double-kill each in the first overtime round to secure series point. SCARZ could not fight back too hard, however, as CATsang and h3dy then got two kills apiece in Round 14 to close things out and complete a 2-0 win over their top-flight rivals. The win also meant that GCBS confirmed its spot in the APAC North Relegations, where Talon Esports, SCARZ, and SGA eSports will also participate.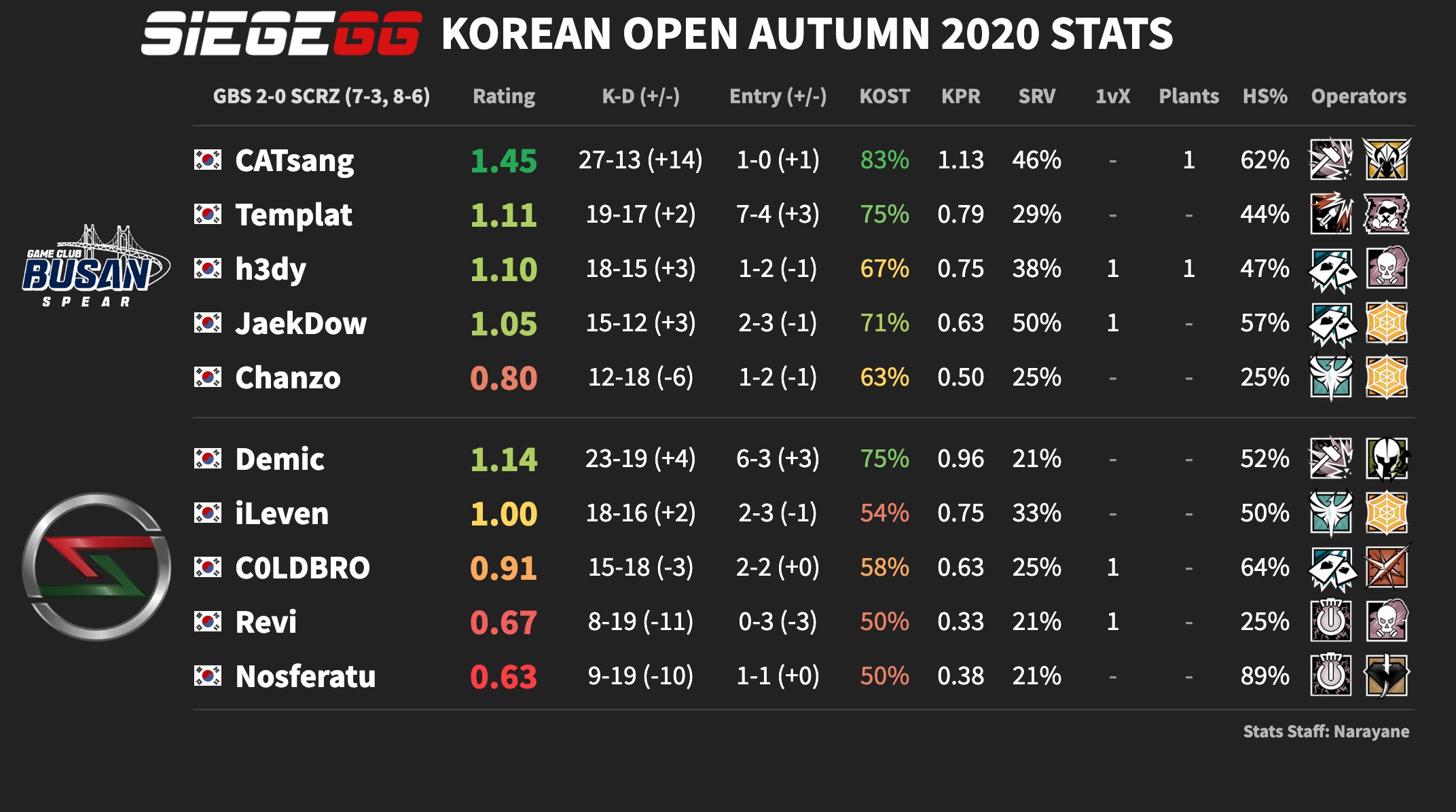 Cloud9's game against Faust, however, was somehow the closest game across the weekend. Starting off on defense on Oregon, Cloud9 went up 4-2 at the half -- only losing the first floor bomb site both times. Surprisingly enough, all of the rounds were fairly dominant for each winning team, with the only plant in the first half coming from Faust on Round 6. Faust then started off well on defense, taking two rounds from their first three, but Cloud9 then asserted themselves and closed out the map 7-5.
Faust then started off on defense on Kafe and initially struggled, with Cloud9 taking an early 2-1 lead. Three rounds in a row, however, meant that Faust stormed into the lead and had a 4-2 defensive half. Potentially threatening a third map, or overtime at least, their momentum completely vanished in the second half. Cloud9 roared back, reeling off four round wins in a row to get to series point. While Faust tried to delay their end by a round, Cloud9 quickly closed things out and finished up Kafe 7-5.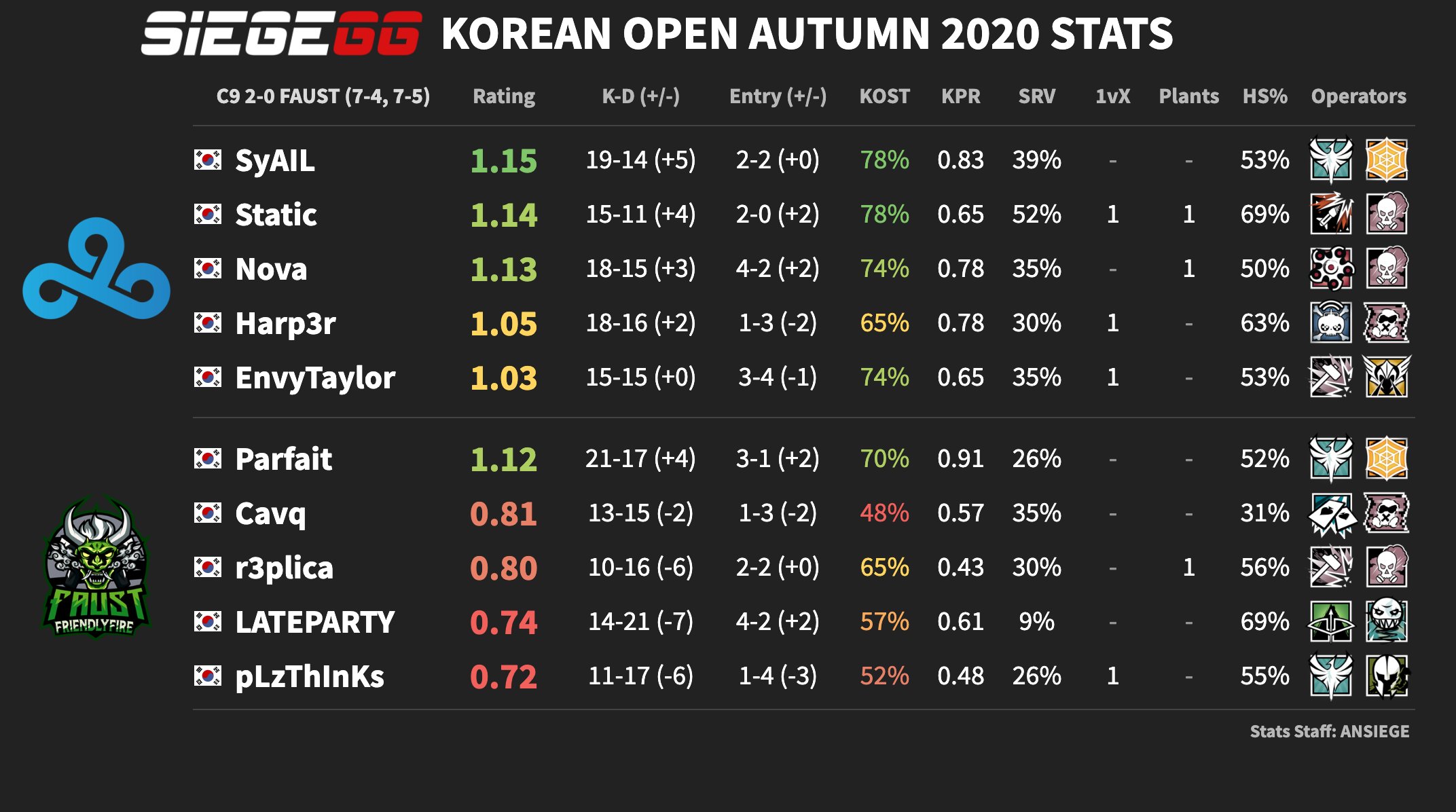 Closing out the week's play were Talon Esports and Use Drone, with the former expected to win despite their APAC North struggles. And things certainly started that way, with Talon starting off on attack on Coastline. Eight kills went the way of Tomorrow in the first three rounds, with his team absolutely cruising. BD then got two plants off in a row, before Soldier's triple-kill and then BD's triple-kill closed out Coastline in a dominating 7-0.
Then going to Oregon, seemingly a Korean staple, things seemed initially better matched. Despite Talon going up 2-0 on attack, Use Drone fought back to tie things up at 2-2 and hint at a closer map than Coastline. Unfortunately for them, Talon proved to be too strong, eliminating their opponents four more times before Use Drone could get another round. Down 3-6, Use Drone could not do much more and Talon closed out the map and the series with a 7-3 win.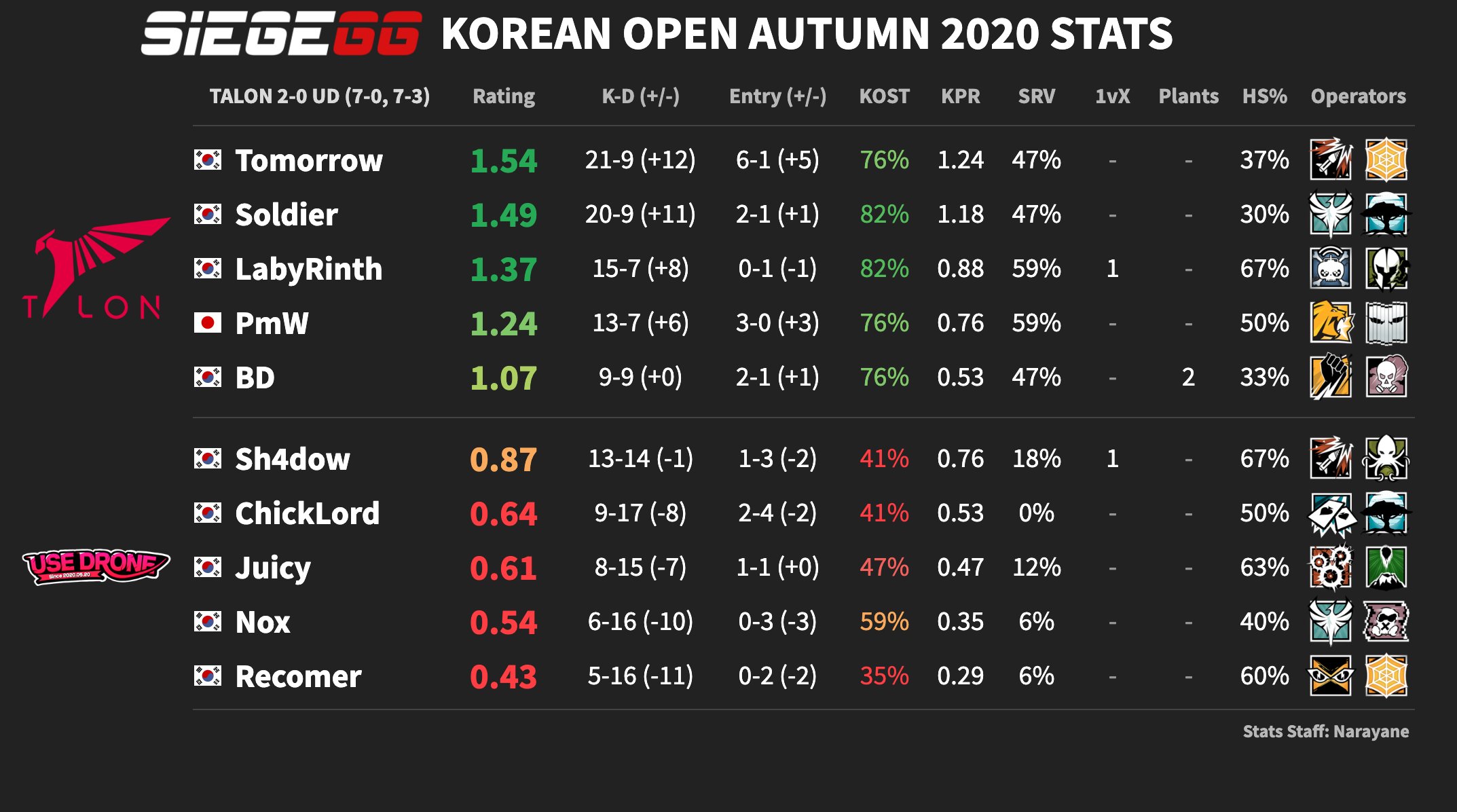 This week, be sure to tune in for the second week of matches on the 23rd and 25th of October at 7 PM KST (UTC+9) each day.
Of note will be a potential APAC North game between Cloud9 and SGA eSports, as well as a possible APAC North Relegations preview match between Talon Esports and SCARZ. Whatever the case, though, GC Busan Spear and SGA eSports (as well as Talon and SCARZ) may already be hiding strategies in anticipation for the upcoming double-elimination bracket in the APAC North Relegations.
---
Keep an eye out here on SiegeGG for further updates from the Korean Open 2020 Autumn tournament as the games continue for the final week, and be sure to follow us on Twitter for instant updates.