Update: A previous version of this article incorrectly listed that 275 Six Invitational points had been awarded to the winner of the South Asia Nationals.
---
With Wildcard Gaming being crowned the Oceanian champions two weeks ago, last weekend we saw the conclusion to the second part of the APAC South region's leagues as the debut playoffs of the South Asia nationals took place.
This is the very first time the South Asia sub-region has been included as part of the official global calendar, allowing players from Bangladesh, India, Nepal, Pakistan, and Sri Lanka to possibly qualify for the Majors and Six Invitational.
Jump to:
The Format
Four open qualifiers took place over the last month, with the top two in each qualifying for the eight-team, Best-of-Three (Bo3) map, double-elimination playoffs which took place last weekend.
Under normal circumstances, the winner of these playoffs would have traveled to play with the top three Oceanian teams in the APAC South Playoffs in Australia. The top two from this would then meet the top six APAC North teams in the APAC League Playoffs, from which the top four would have attended the following Six Major alongside teams from Europe, North America, and Latin America.
This rather long path, however, has been cut short with all three followup LAN events being cancelled due to the ongoing coronavirus epidemic. Due to this, following last week's South Asia playoffs, the top-four teams will now play in the South Asian Regional Major tournament from August 3-8th to crown the Regional Major champions as we see also in Europe, North America, Brazil, Mexico, Oceania, and APAC North.
The prize pool for last weekend's games is as follows:
1st -- $4,000
2nd -- $4,000
3rd and 4th -- $3,000 each
5th and 6th -- $2,000 each
7th and 8th -- $1,000 each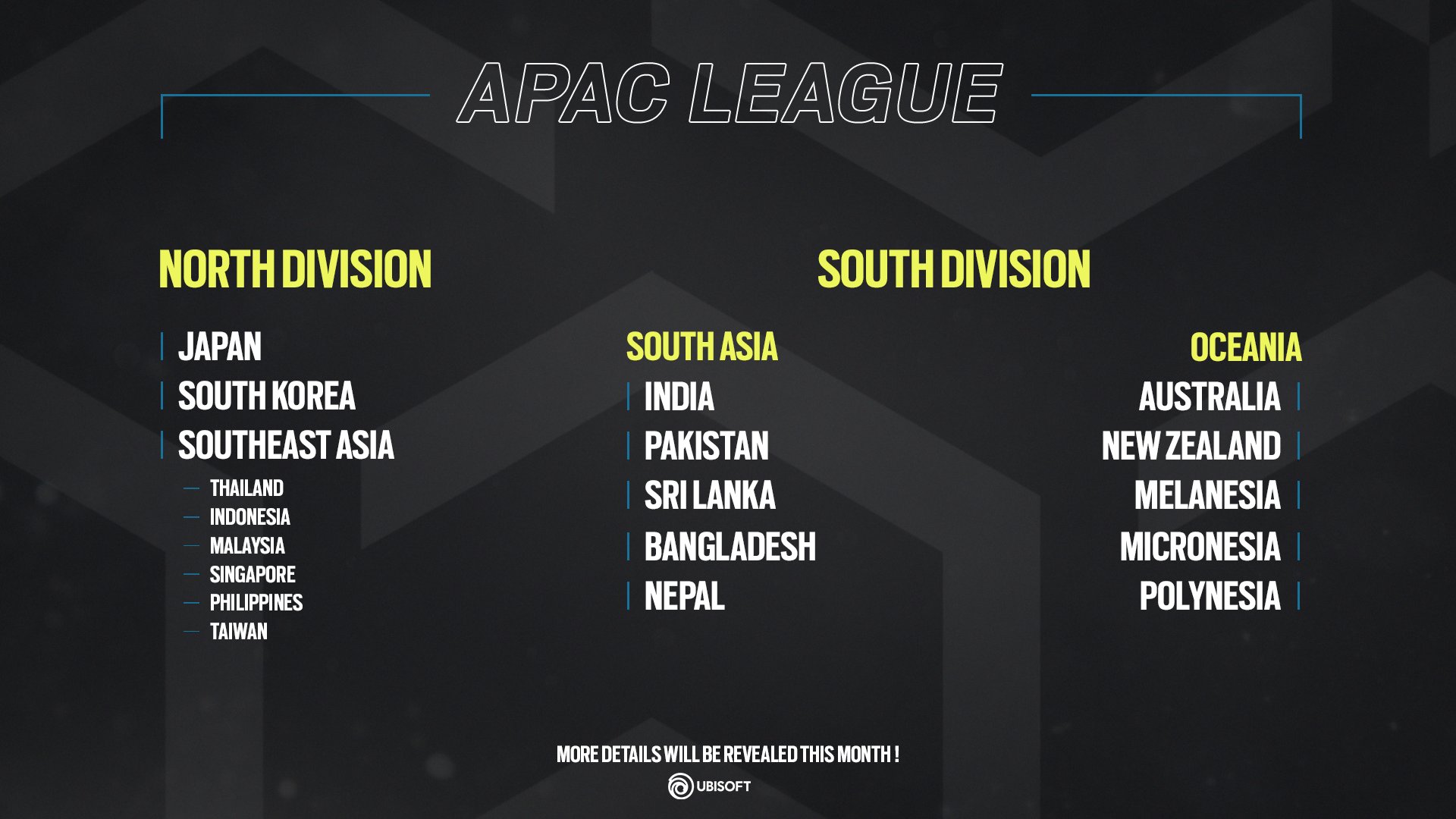 The Teams
Here are the eight teams which took part in this weekend's games in the order in which they qualified to it across the four qualifiers:
KIRA E-Sports -- AviM (
), DAFT (
), R4ttl3r (
), amarhbk (
), Atharv (
) and Khajiit (
)
MonkaS -- Cruzi (
), Firefly (
), Ishan (
), Lusty_Boi (
), Xjora (
), and QB- (
)
Union Gaming -- Beat (
), EX7 (
), Jittery (
), Poseidon (
), Sparko (
), Daggerfist (
), and Exterr (
)
Deimos Force -- Notorious-09 (
), SniperWanTCandy (
), Kobraa.- (
), TsukishimaGOAT (
), Aynngel.- (
), L3VI-. (
), Fardinjazz15 (
) and SnooWw (
)

MercenarieZ -- DOC7ER (
), Hasib (
), Mii7 (
), NINJAFREAK (
), Taha (
), M4KER (
), and FATAR (
)
Vector Sports -- Definitelyanoob (
), Ritdzz (
), Beaver (
), Sayain (
), Skipper (
), and 100rabh (
) (their coach)
Sangfroid Esports -- HyperTushi (
), McHawk (
), Pxycho (
), ShotFX (
), and ZePanda (
)
Team Super -- CJ7 (
), FlickShotR (
), Nerupuda (
), arvindhr6s (
), Danger_babu (
), and Skullakky (
)
While a number of prior community tournaments have taken place, the only prior official tournament in the sub-region was the ESL India Series in November of last year. From this tournament, there are a number of returning names including the entirety of the tournament's victors, Vector Sports, four players from its runners-up of Team Quantum G1 (now known as Union Gaming), and just two players from the remaining two teams (Firefly and QB, now on MonkaS).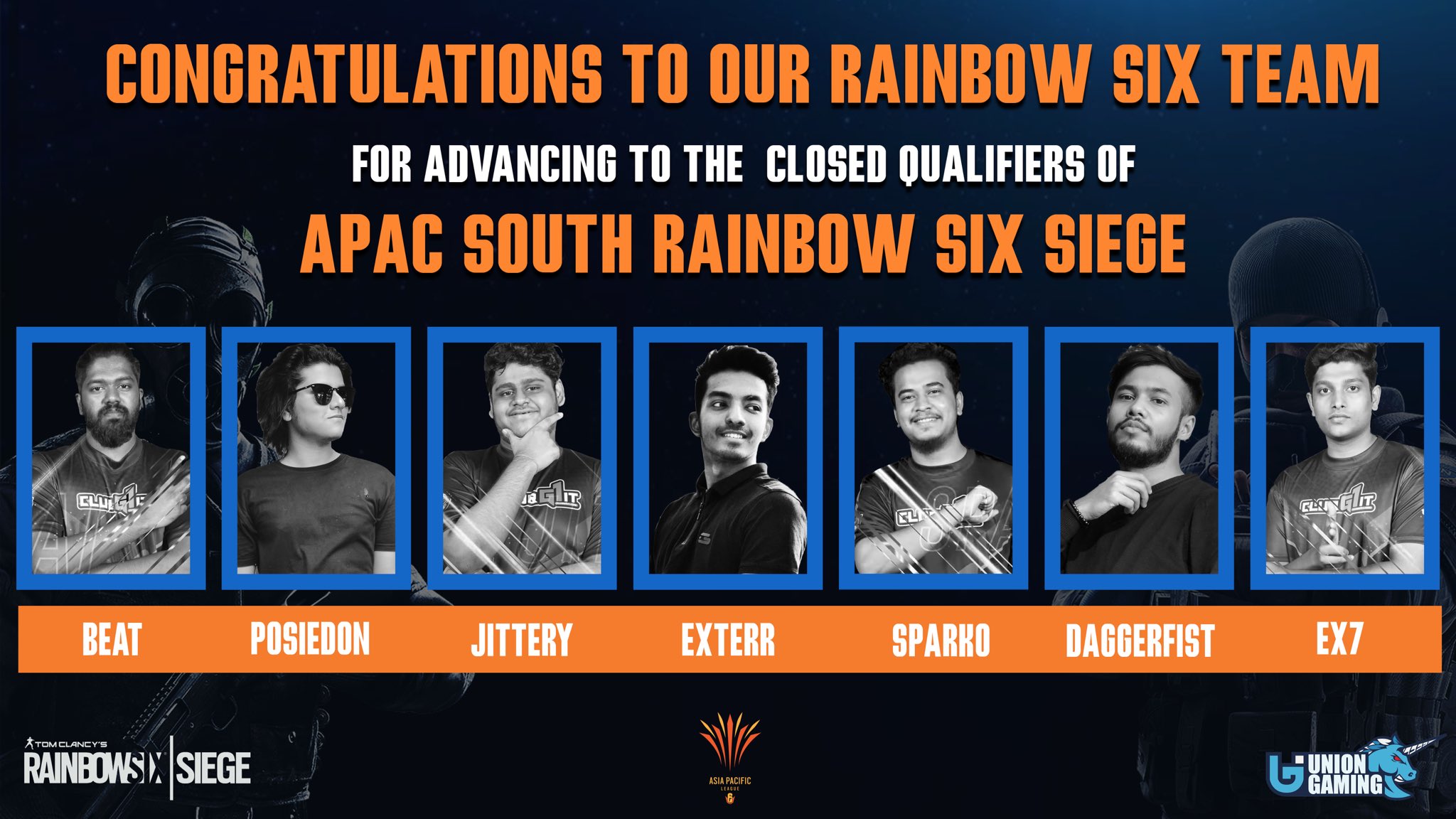 Due to this, we have very little to go off of when looking at these teams making these playoffs a key look into the sub-region and players to look out for.
Also of note with the teams was the disqualification of the lone Pakistani-majority team just a day prior to the playoffs as LevelZero Esports qualified while playing with an underaged player. The scandal came to light when former player Sabeeh "FlankeR" Islam reported the team to the admins, with the full details of what happened below. LevelZero was thus replaced with Sangfroid Esports for the tournament.
The Games
The games were played over three days, last Friday to Sunday, to cover the 14 best-of-threes needed for the double-elimination format. Most of these games were off-stream, with just MonkaS vs Deimos Force and the grand-final being streamed here and here.
Day one started out with a lot of 2-0 scorelines with the lone exception in the quarter-finals of MercenarieZ vs Vector Sports in which the reigning Indian champions of Vector were taken down in a three-map competition against the mixed Bangladeshi and Pakistani roster. MercenarieZ then followed this up with a 2-0 win over MonkaS to make it to the winner's final where they met KIRA in day two.
KIRA made it this far following two 2-0 victories including against one of the regional favourites of Union Gaming, putting them in this position against MercenarieZ. This winners-final went just as one-sided as MercenarieZ's prior game (7-4, 8-6), as they progressed to the best-of-five grand-final with a map advantage.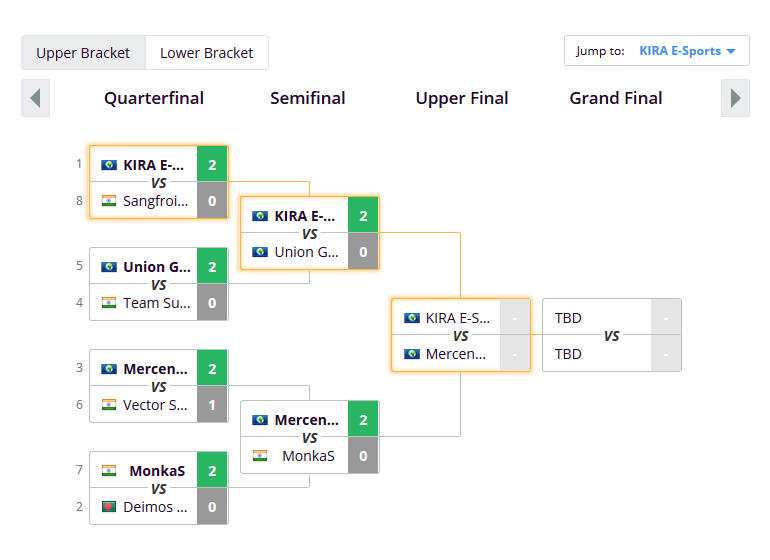 Here, Union and MonkaS, the two other quarter-final winners, won their own games to progress forwards and set up a meeting between the two lineups, which Union won 2-0 as a part of their lower bracket run all the way to the grand final.
As such, MercenarieZ vs Union was the grand-final, in which Union quickly took control despite their map disadvantage. The team won Coastline and Clubhouse before taking a 4-2 lead on Villa, but MercenarieZ came back on their defensive half to go to overtime and take the map 8-6, bringing us to map five of Consulate. Here, after a tied first half, a single round on MrcZ's defences made the difference to give them the map, series, and regional title.
Meet The Winners
We spoke to one of the MercenarieZ players, Jamal "DOC7ER" Khan, to ask about his team, the region and their upcoming games:
Firstly, can you introduce yourself and your team?
My name is Jamal Khan, my in-game name is (DOC7ER), I am from Pakistan, and am currently 23 years old. I have graduated from BPP University Leeds in LLB. Have been playing Rainbow Six Siege for three years! Always wanted to make a name in this game since the start, but due to ESL being negligent, we couldn't do much. But, thanks for this APAC South Division! I waited for this day for three to four years.

My team name is MercenarieZ and it is an organisation from Bangladesh. Currently, we have players from India, Bangladesh, and Pakistan.

This lineup came into existence only two weeks ahead of the South Asia open qualifiers! Being a new team we had to work really hard getting to know each other's playstyles and in person! It was a tough journey as we qualified in the third open qualifier for the South Asia Nationals. From then we practiced day in and day out. We were relatively confident going into the close qualifiers and we proved it by wining every match and going into the finals via the Upper Bracket.
How do you think the competition in South Asia matches up to Oceania?
The competition in South Asia in comparison to Ocenia is not that much! Players from South Asia being new to the scene will have to work really hard to make it up to the Oceania region and comparatively other regions like North APAC.

I guess the answer to this would be only time would tell. But one thing is for sure, the players are hungry for it and are willing to give 100 percent.
In a month's time the top four teams will meet in the Regional Major Finals. How are you going to be preparing for these games?
Right now we are gonna take a week off since we have been grinding every day 10 hours plus. We are gonna enjoy this victory with our loved ones. And will be back to the drawing board to surprise the teams that we are gonna be facing.
Is there anything you'd like to say to fans?
One important thing i would like to add in this interview is to urge ESL and Rainbow Six Esports to give proper attention to the South Asia region. This region one day is gonna take everything by storm and shock everyone. This region needs spotlight.

In the end I would like to thank everyone who supported us! Honestly, we would've been nothing without the support and keep supporting and pray for us as this was only a giant step in the right way. The future looks bright for the MrcZ team.
What's Next?
With these results, KIRA, MercenarieZ, Union Gaming, and MonkaS will progress to play for the title of Regional Six Major champions from August 3-8th for the following prize pools, on top of the previously mentioned amounts:
1st - $7,500
2nd - $3,750
3rd - $2,250
4th - $1,500
This means that winning both the South Asia Playoffs and Six Major Regional titles will net a team a massive $11,500 in prize money, over four times the prize pool of the previously mentioned ESL India tournament. Fans will be hoping the huge jump in the region will lead to teams becoming more organised and the quality of gameplay rising to a point where they can challenge the Oceanic teams in three months' time in the Stage 2 APAC South playoffs, assuming they go ahead.
As of writing, these are the teams qualified for the other Regional Major Finals (which you can read about here) in August with the three other Regional Finals currently completely undetermined:
Europe: Rogue, BDS, and G2 Esports (as well as either V.p or Na'Vi)
North America: Oxygen Esports, Spacestation Gaming, and Team SoloMid (as well as either DZ, DG, Soniqs, TS or Mirage)
Oceania: Wildcard Gaming, Ōkami, and Pittsburgh Knights
South Asia: KIRA E-Sports, MercenarieZ, Union Gaming, and MonkaS
Due to the Major being cancelled and being replaced by regional events, the Six Invitational qualification points will be allocated through the online Six Major August 2020 mini-events.
---
Keep an eye out here at SiegeGG for further updates on the South Asia sub-region and the upcoming Six Major Regional games!