While the last Operation Awareness raised AU$2,130.47 for Headspace, a youth mental health charity, this event will raise money for Feel the Magic, which aims to provide support for grieving children in Australia. Donations can be given at this link.
The charity provides grief education and support to as many of the over 300,000 children in Australia who will lose a parent before they reach the age of 18. This helps them alleviate the pain and isolation felt by the loss as they are supported to reach their full potential.
They do this via a number of programs including their online Healthy Grieving Program support service, a Parent Workshop aimed at teaching parents and guardians to develop a broader understanding into their child and the Camp Magic program which is a free transformational weekend-long program which combines fun physical challenges with grief education and emotional support.
Jump to:
The Teams
Competing will be four of the top teams from Season 6:
Corvidae: Fletch, JackDaddy, Nikoh, Speca, and Warden
Fletch, JackDaddy, and Warden join the event as the runners-up of the ANZ region's first-ever event, the ANZ Invitational, which took place in August of 2017 just prior to the region's debut in the Pro League. The team lost in one of the closest grand-finals in any tournament to date, in which two maps ended 6-5 (5-6, 5-6, 5-0, 6-4, 3-5).
Speca and Nikoh meanwhile, never actually played on the Corvidae organisation, with the duo joining later after the roster had signed with Dark Sided. Nikoh played with the team during their runner-up finish at the following year's ANZ Cup while Speca joined in June to replace Warden in the team.
JackDaddy, Nikoh, and Warden are all still active players for Ōkami, SiNister, and Ferox, respectively, while Fletch retired at the end of 2018. Speca, meanwhile, joined Fnatic for the majority of 2019 attending the Season 9 Finals and Raleigh Major as standout events before being replaced by MentalistC.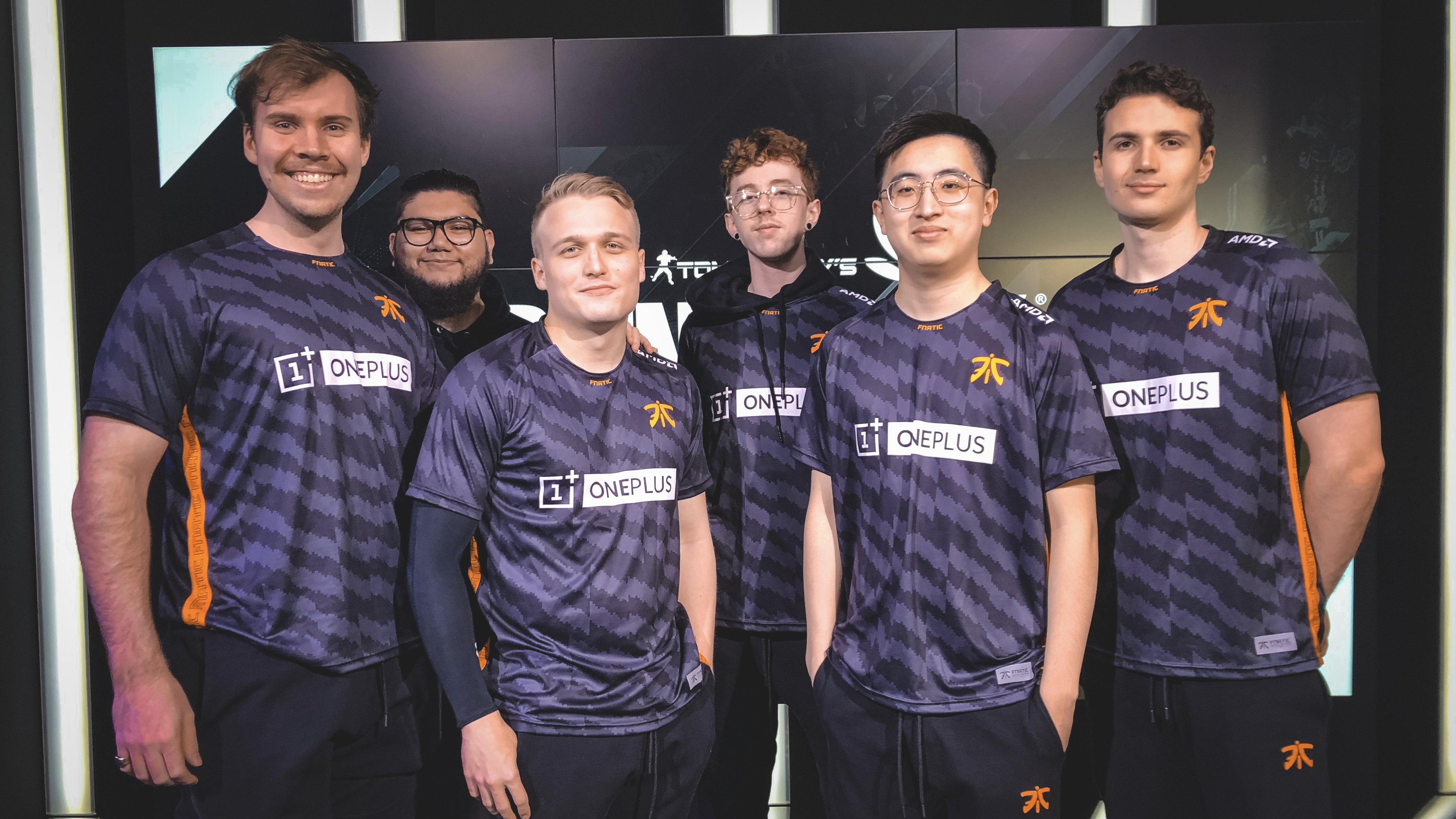 Athletico Esports: Shmed, Derpeh, EmoRin, NeophyteR, and syliX
Derpeh, EmoRim, NeophyteR and syliX all played together on Athletico during the second official ANZ national tournament, the 2018 ANZ Cup, in which they finished in joint fifth place after losing a three-way tiebreaker to make it into the playoffs.
Since then, all four of these have seen international success with NeophyteR later joining Fnatic and competing in two pro League Finals and the Paris Major before reuniting with the other three on Wildcard Gaming. Here they then qualified for the Season 10 Finals and the 2020 Six Invitational before NeophyteR was cut from the team in April.
Shmed, meanwhile, played with just NeophyteR and syliX in late 2017 during Pro League Season 6 before he was replaced by Derpeh. During this time the team was also crowned the ANZ Invitational champions, the first in the sub-region.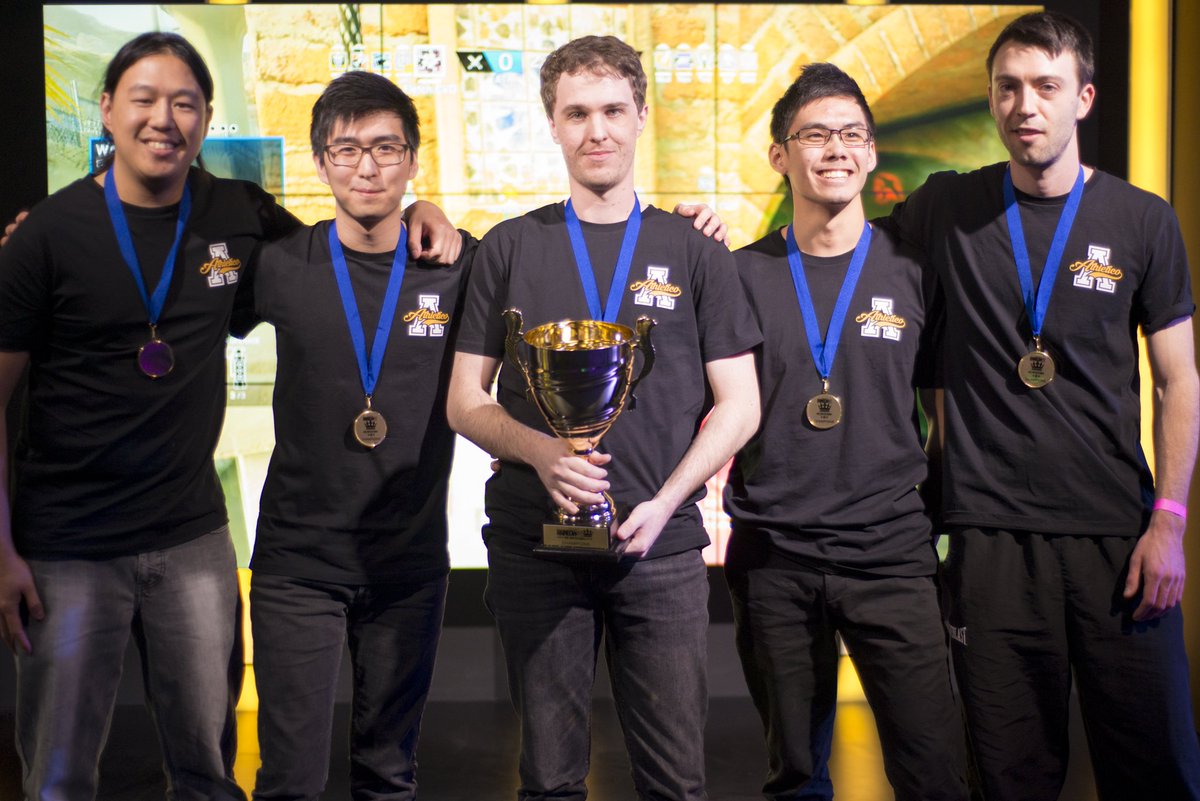 Taboo: Arlo, Crude, Jam, Striking, and Stryder
After Crude finished Season 6 in joint third on Taboo, Jam and Stryder joined him there for Season 7 of the Pro League. The team looked promising with this lineup as they finished the 2018 ANZ Cup in joint third place but couldn't repeat this in the Pro League, finishing in joint fifth. Striking then joined the team for Season 8, only to find yet another fifth-place finish. Following the exit of Jam and Striking between seasons, the team left the Taboo organisation to be known as Gentlemen in Underwear before disbanding mid-Season 9.
Since then, Stryder has made the Pro League once again alongside Arlo on Pittsburgh Knights after they finished second in the Challenger League. The two players reached a new high as the Knights finished last weekend's Six Masters event in third place. For most of the other players, however, this will be the highest-profile game they have played yet, with many having retired a while ago.
Control eSports: Porridge, Raven, Sinnix, Skalicon, and TighteyWhitey
Porridge, Raven, Skalicon, and TighteyWhitey all played together on Control during the 2018 ANZ Cup, in which they finished in joint seventh place. Shortly after this, they replaced Tightey with Sinnix and finished second in the ANZ Challenger League and won their relegation matchup to make it into the Pro League for Season 8.
The team secured just two wins this season and disbanded as they were relegated back to the Challenger League for that season. Most recently, Raven became one of the biggest casters in Australian R6 (and will also be casting this event) and Sinnix joined Elevate as a coach, where he finished last season's Pro League in second place. The remaining three players each retired from pro-level R6 over a year ago.
---
Streamer Teams
Pink Team: Jess, AussieBlacBeard, imasukaiTV, MopGarden, and AlphaAnton
The biggest and best-known name here will be the ex-Pro League coach for PENTA, ex-Six Invitational analyst, and current EU League and APAC North caster of Jess, who currently sits with 35,000 Twitch followers. Joining her are four other Twitch streamers including AlphaAnton, Imasukai, MopGarden who has 64,000 followers, and a content creator for Team SiNister of AussieBlacBeard.
Blue Team: Repix, MissZee, Kochie, Nicktacular42 and Uber Timmeh
Joining the Ubisoft Star Player of Uber_Timmeh comes a number of smaller ANZ variety streamers including Repix, MissZee, and Kochie, as well as the Corvidae streamer of Nicktacular42, ensuring that the org is well represented in this event.
---
The Broadcast
The games will take place on July 11th starting at 11:40am AEST (UTC+10) and run till the four games -- two best-of-one semi-finals, a best-of-three grand-final and a streamer showmatch -- are over.
All of these games will have four round rotations rather than six, like the old format, with only launch and year one operators available -- the operators available when the Pro League was spread to include the ANZ sub-region. As well as this, the following base maps will be played in each game and in this order:
Athletico vs Control -- Bank
Corvidae vs Taboo -- Border
Streamer Show Match -- Barlett University
Grand-Final -- Clubhouse, Skyscraper, and Chalet
This will, therefore, be the highest-profile game ever played on Barlett University, with Bank and Border also seeing their first "competitive" game since they were removed from the Pro-tier map pool.
The games will be streamed on the Rainbow6ANZ Twitch account and cast by the top names in the region -- James "Devmarta" Stewart, Michael "Guzz" Gurrie, Brandon "Raven" Langiano, Robert "Rob" Munday, and Jose Luis "Enigma" Izurieta.
---
Other Charity Tournaments:
As well as this tournament, there have been a number of other major charity tournaments take place over the last few years:
Ominous vs F3 Rematch
Hosted by DarkZero and ran by CCS, this event recreated the Ominous vs FlipSid3 Tactics Season 4 North American semi-final three years later. The event raised a massive $7,155 for St. Children's Research Hospital and was won once again by F3.
---
European Open Clash & Rainbow Six Classics
Early June saw all 10 European League teams and six open qualified teams compete within a charity tournament for Doctors Without Border. The tournament saw the debut of a number of roster changes including karzheka and LeonGids in Rogue with the tournament eventually being won by forZe with a total of €6,700 raised.
As well as this, Ubisoft ran a number of "Rainbow Six Classic" matches which saw successful legacy rosters play rematches on old maps and operators. These matches were:
Team Vitality vs Supremacy
ENCE eSports vs PENTA
Fnatic vs NORA Rengo
Aerowold vs Wildcard Gaming
Doctors Without Borders provides those in conflict zones with the essentials needed for life; food, water, shelter and hygiene facilities. With the COVID-19 epidemic both hitting these places hardest due to the cramped living conditions and lack of medical services as well as restricting access to these essentials, the Doctors Without Borders are needed more than ever to support those most in need.
---
DBNO
Ran by CCS, this tournament in North America raised a massive $10,021.89 for Modest Needs, a charity which aims to give short term grants to those in need in America to stop them falling into poverty. In the last 18 years, the charity "has stopped the cycle of poverty for 14,800 hard-working individuals and families" which is now needed more than ever as the Coronavirus lockdown has led to widespread unemployment.
The tournament itself was won by Tempo Storm in a major upset as they defeated the reigning World Champions of Spacestation Gaming 2-0 in their debut with Sloppy.
---
R6 SOLIDÁRIO
A total of 25 Pro League players -- six from Team Liquid, five from Ninjas in Pyjamas, five from Black Dragons, three from FaZe Clan, two from INTZ, and four from FURIA -- took part in a charity tournament ran by Rainbow6BR earlier this year to raise money for "Instituto Anjinho Feliz".
This charity aims to "welcome, guide and assist underprivileged children and their families" and, more specifically, to tackle the effects of the coronavirus epidemic by "helping families who are without food or materials of hygiene and cleanliness in this period of social isolation". The tournament eventually raised R$20,655 ($3,764) for the cause, fairly short of their R$50,000 target.
---
Operation Awareness
Ran by Rainbow6ANZ, this invited 10 professional players and a number of streamers just like the R6 Solidario tournament to compete to help raise money for Headspace, an Australian charity devoted to providing mental health support to 12 to 25-year-olds. The tournament successfully raised a total of AU$2130.47 (~$1,400) for the charity.
---
Twitch Rivals E3 Showdown
A prize purse of $50,000 was offered by Ubisoft as the prize to the charities of choice in a showmatch which followed Ubisoft's 2019 E3 panel. The game, which was cast by Interro, saw the rappers of T-Pain and Lil Yachty captain teams of streamers, which included BikiniBodhi, AnneMunition, TheRussianBadger, Bnans, and Lexi.
The game was eventually won by Team Pain, who donated their $40,000 to St. Jude Children's Research Hospital -- a charity focussed on combating cancer and other life-threatening diseases in children -- while Team Yatchy donated their $10,000 to Girls Who Code -- a charity aimed at "closing the gender gap in technology" and getting more girls into engineering.
---
R6 Against Cancer
Probably the best known and most successful charity tournament so far is the R6 Against Cancer tournaments which earlier this year ran its third season. The tournaments have raised over $4,300 for the charity "World Child Cancer" and have involved the teams of PENTA, Movistar Riders, Invicta Gaming, and GoSkilla (then known as NYYRIKKI Esports), all cast by Sternab.

---
Siege Day 2015 - Will Arnett vs Ben Schwartz
The weekend before the release of Rainbow Six: Siege, Ubisoft held a promotional day which invited a number of streamers and celebrities to try out the game. This culminated in a charity showmatch between two teams of streamers captained by Will Arnett of Bojack Horseman, Arrested Development, and Lego Batman fame, and Ben Schwartz best known for playing Jean-Ralphio in Parks and Recreation. Will Arnett won the match and chose for the $10,000 prize pool to be donated to to be Extra Life.
Extra Life is a charity which "unites thousands of gamers around the world to play games in support of their local Children's Miracle Network Hospital". The charity has raised over $50 million for sick and injured kids since 2008. You can learn more about the Extra Life charity here and the Children's Miracle Network Hospitals here.
---
Iron Charity Cup
Ran a year ago, this tournament involved players such as Sua, Leonski, SlebbeN, Bounssi, and ProtaX, and was cast by a number of names including Sternab once again. The tournament helped raise another $516 for the Extra Life charity mentioned above and remains the only notable international tournament in R6 history won by an all-British roster.
---
POWERHAUS Gaming - 2v2 Charity Tournament:
This tournament earlier this year was cast by Stoax and Flynn and raised $1,400 towards the "Dian Fossey Gorilla Fund", a charity focussed towards protecting, preserving, studying, and teaching people about Gorillas. The tournament was won by the duo of Lycan and Rampy from Spacestation Gaming, with the two players from Organised Chaos, Merc and Art, coming in second.
While there's likely been a number of other charity tournaments over the last three years of R6, these have been the biggest and most successful ones to date.
---
Be sure to tune in on Saturday, May 11th to support a great cause, donate here, and watch some top tier competitive action from the land down under!