Note: The following responses were received over the last week.
Two of the new sub-regions to join the post-ESL esports ecosystem are Mexico and South America (every LATAM nation which is not Brazil or Mexico), who join Brazil in the Latin American region. These two subregions will compete in weekly games to be crowned their sub-regions victor this season. Next Stage, the top teams will also have a chance to compete against each other for a spot in November Major as well.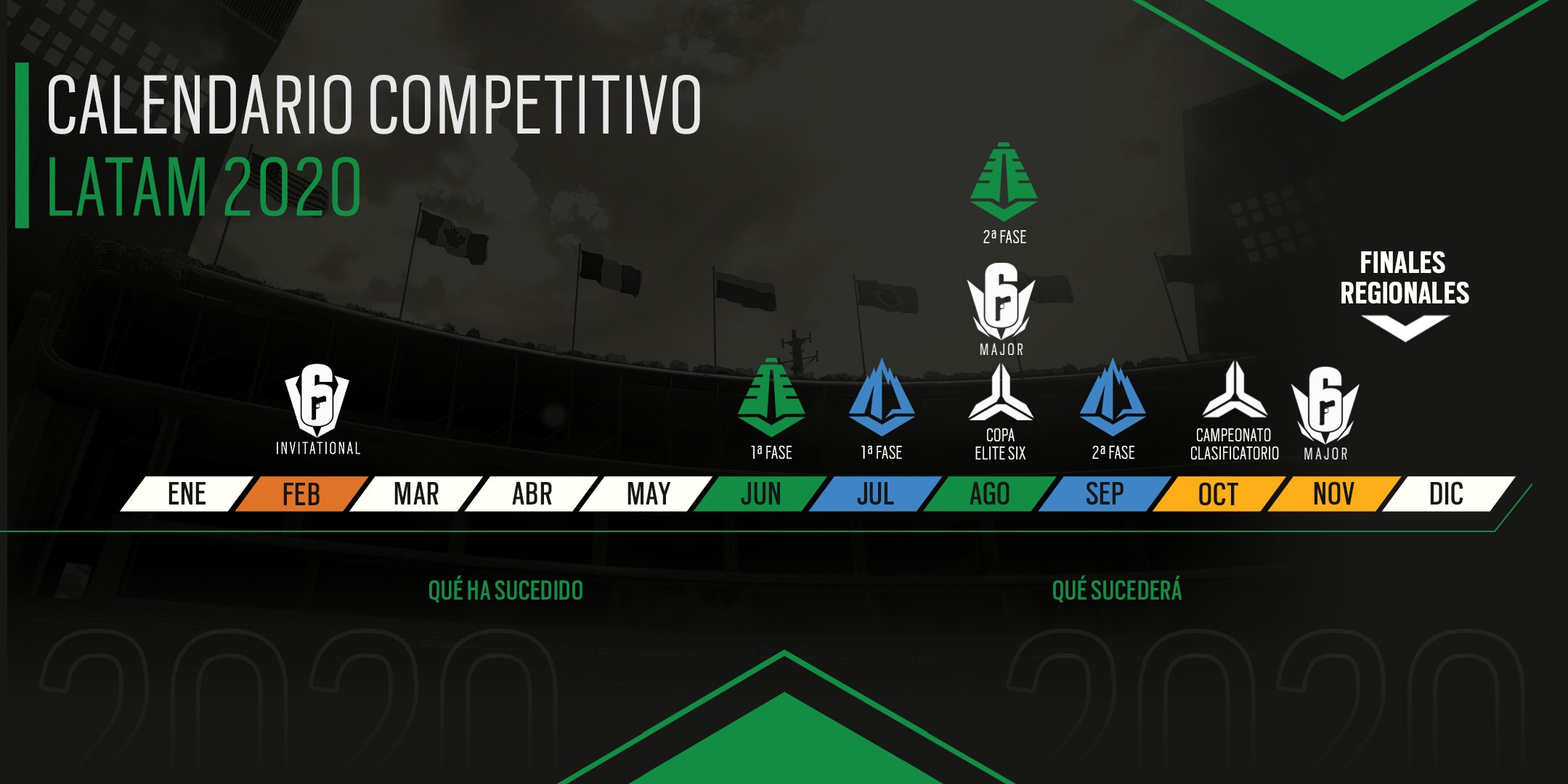 Under the usual format, both leagues will engage in a Best-of-Two round-robin league over five weeks, with Mexico sending their top two of seven teams to the Elite Six Regional Finals, while South America sends just the victor out of the eight competing teams to the tournament, giving all 15 teams competing a shot to make a Major every three months. With the August 2020 Major being cancelled, a sub-regional title will be awarded instead, rather than the teams meeting at the Elite Six tournament.
Campeonato Mexicano 2020
Seven teams with the following lineups have been invited from previous seasons to compete for a spot in the Mexican Finals:
Atheris Esports - Gabo, Guicho, AlanDerf, Kef, Lua and Royz (their coach)

Timbers Esports - Vector, Biz, Navy, Puji2, Raven, Morphed, Thumperr and FBK (their two coaches)

MeT - Rubyz, TenseK, Ravz, Hydre, Irving, Vanity and Hunterkash (their coach)

Pixel Esports Club - Ravellion, BOPE, Olimpo, Slaay, Mireles and EzPz (their coach)

Estral Esports - XigmaZ, SkMzY, Toski, P1XIE, Fungi, JPR and GOKU (their coach)

Chivas eSports - Cerberus, BOBi, Harry, Luxor, Xploidz and Physicz (their coach)

Infinity Academy - ScR, Fuyobii, Victory, Atlas, Dark and Mani3 (their coach)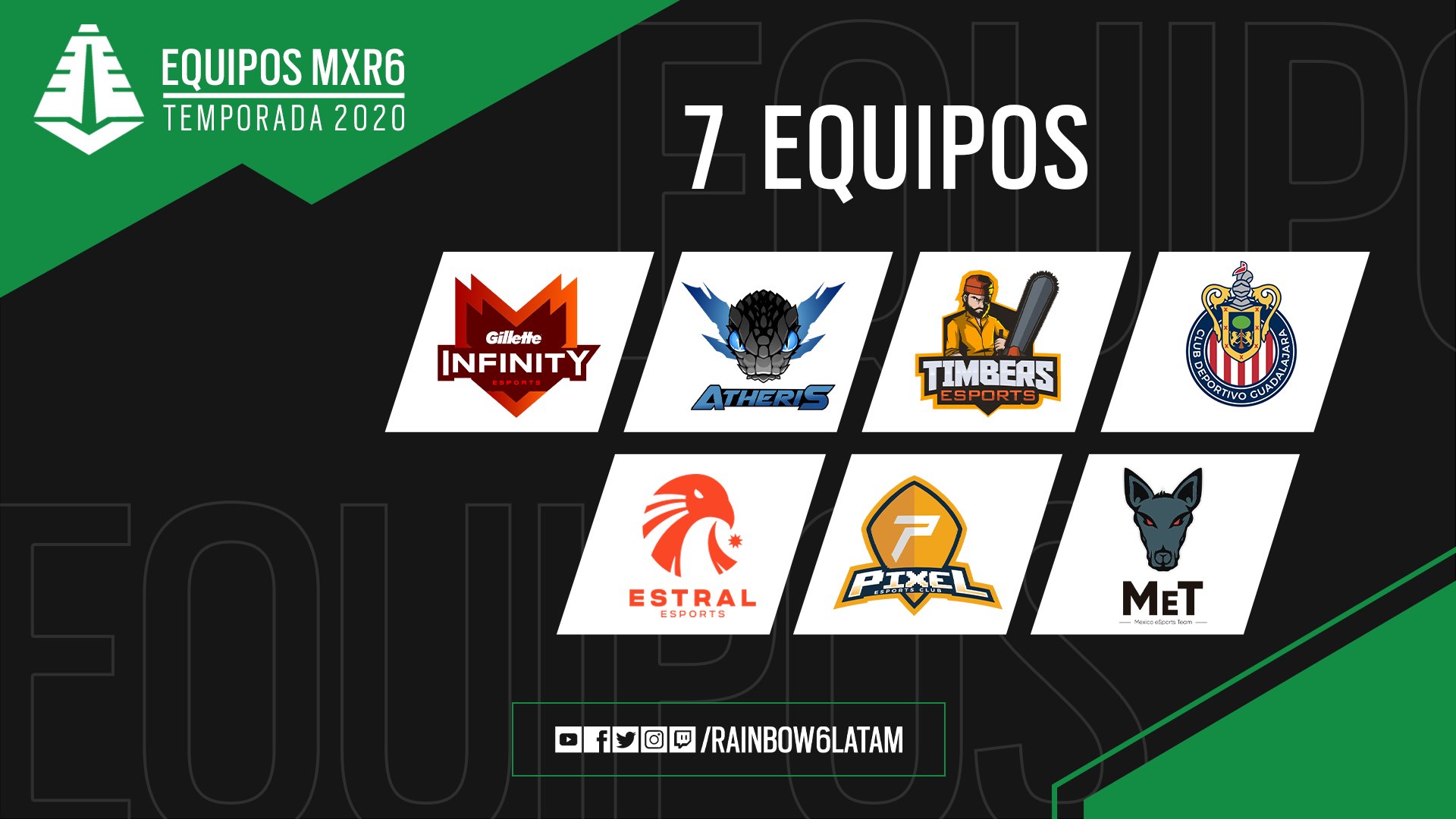 These lineups include significant roster changes from the last Mexican Championship season in 2019. This tournament was won by the Infinity Esports lineup, which has since split with Morphed going to Timbers, Olimpo going to Pixel, and Toski going to Estral. The runner-ups of Atheris have stuck together, however, with Kef, AlanDerf, and Gabo remaining in the team, making them the team to watch this tournament.
Following this was the Mexican Challengers tournament last February, which saw Estral E-Sports impress as they topped the nation with Infinity, while Timbers, while not making it to the Finals, had a good showing as they became the first domestic team in 15 months to defeat Infinity.
Now, as we approach the next Mexican Division tournament, we spoke to "Gabo" from Atheris, "Thumperr" from Timbers and "GOKU" from Estral Esports to ask about their team's chances this season, their opponents, and how well we can expect their sub-region to perform:
Congratulations on making it to the top-flight league in Mexico! Could you introduce your team to us?
Disclaimer: Thumperr also works as the Head of the Video Department at SiegeGG
Thumperr:
Ok, so we have got Vector, Navy, Morphed, Raven, Biz, Puji as our sub, and of course me and FBK as the coaches, while Drako manages this wild bunch.

Gabo:
Thank you, This roster consists of AlanDerf, Kef, Guicho, Lua, and me.

GOKU:
Our team (Estral Esports) is composed of three players who come from Infinity Esports. These players are P1XIE, XigmaZ, and Toski who are previous LATAM Masters champions. Skmzy is our 4th who comes in from Atheris Esports. He was the IGL on the old roster so he is bringing a lot of good knowledge for the team. Our 5th, Fungi, is the only one that remained from the previous Estral roster. He had a really good Showing during the Mexican Challengers, and fit perfectly within the needs of the new line up. Last but not least, I am their coach and I have also been with Estral since November of 2019.
The chainsaw is ready!
...
Our official roster for the Mexican championship of @Rainbow6LATAM

Also a special mention for the technical team, who will be working hard to bring us the championship.
...
How would you estimate your team's strength in this league and who do you anticipate being your main rivals?
Thumperr:
I have no doubt we will be fighting for one of those two spots for the Copa Elite Six. As far as rivals, definitely Estral, but there are some dark horses to keep an eye on.

Gabo:
I'd say we are one of the best teams on the league and our main rivals will probably be Estral.

GOKU:
I believe our team will be a top 2 team because everyone we have brought to the roster is easily a top 10 player in the league. Timbers will be our main rivals because they also have a previous Infinity players who brings a lot of experience to their team. Additionally, they have FBK as their coach, who I teamed with for 2 years. We have very similar thoughts when it comes to our strats.
What is your opinion of the new esports structure, with Mexico and South America being separated from Brazil?
Thumperr:
I like the new structure, it's going to help the region all around, from exposure to bringing the level of competition to a new level. I just look at it like the early years of Rainbow Six in Brazil and it's exciting.

Gabo:
We like the new esports structure because with Mexico being separated, we are closer to having the opportunity of participating on a major event.

GOKU:
I believe the new structure is fair. Brazil has proven to the world that they are capable of succeeding in the Invitational and PL Finals. It is an incredible opportunity for us to have the opportunity to face them and prove our worth.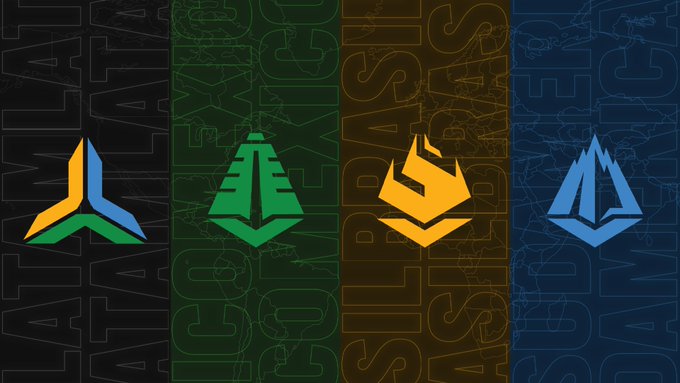 How has the quality of play in Mexico been and how far do you see it improving in the future under this new format?
Thumperr:
When I first started coaching in this region they had that aggressive LATAM style, but just needed structure so it's organized aggressiveness. With the new format, I think you are going to see Mexico improve tremendously. They are hungry and want to make a name for themselves, so it's just given them that extra drive to prove to everyone they shouldn't be taken lightly.

Gabo:
I see the quality of play in Mexico improving every single day with new talent being discovered and new teams being created every day.

GOKU:
Mexico is still fairly new to the scene; however, we have proven that we can handle our own when it counts. I think we are not that far from the Brazilians, but it will all depend on the effort we put in during our practices. I think this new format will be very helpful for us as it will give all the MX teams the opportunity to face against better teams from outside our region. With enough time and practice, I can definitely see an MX team making it to the Invitational.
---
Campeonato Sudamericano 2020
As above, eight more organisations have been invited to play in the South American Championship season to also play for the sub-regional title:
9z Team - denike, TomHagen, Skillz, zeta, Jager and RICK (their coach)

Azules Esports - Elmuza, Elozo, Tucu, Nefu, Tilarian, L4ZinG

Coscu Army - wikS, Pechito, Nest1n, shoxo, f0rb1, Novag3x and Alpaca (their coach and analyst)

Furious Gaming - Yekko, Dauert, DirTy, PretzL, SUPREMAA

Infamous Gaming - Nic00, Lautixs96, kurt, xChiLeaaN, Luimica, Smack1 and OneTap (their coach)

LBS Esports - DarthYayo, DaKrozz, FlyKer, PepunY, el_barto, Sp3ct and SnowY (their coach)

Malvinas Gaming - Ragn4r, Prede, Patan, Soco, Chainaa, D4riolos

Nocturns Gaming - Masher7, HazeldorF, AtlaS, Kraften, Cueva and xChugo (their coach)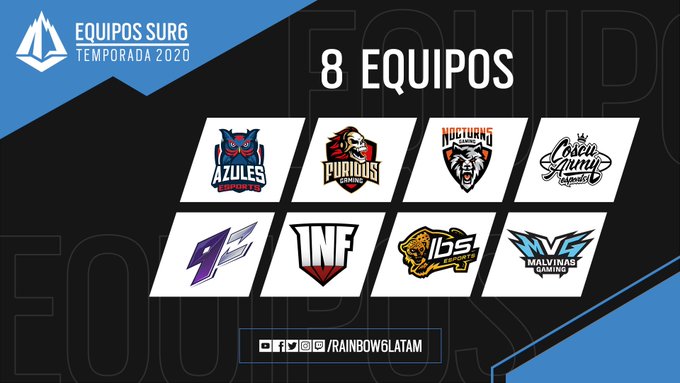 Just like the Mexican teams, the top teams in the South American region largely split up since the last tournament, as the minimum age was raised from 16 to 18. Due to this 9z Team was able to come together, which includes players from the top two teams from the last Giants Showdown league -- Jager and RICK from Undead Gaming, and Dennis, TomHagen, and ZETA from Nocturns Gaming.
While this makes this team particularly of note, is that the changes also led to the ex-Challenger League qualified team of Furious to pick up the ex-Nocturns player of Yekko, while the final ex-Nocturns player of F0rb1 left to join Coscu Army.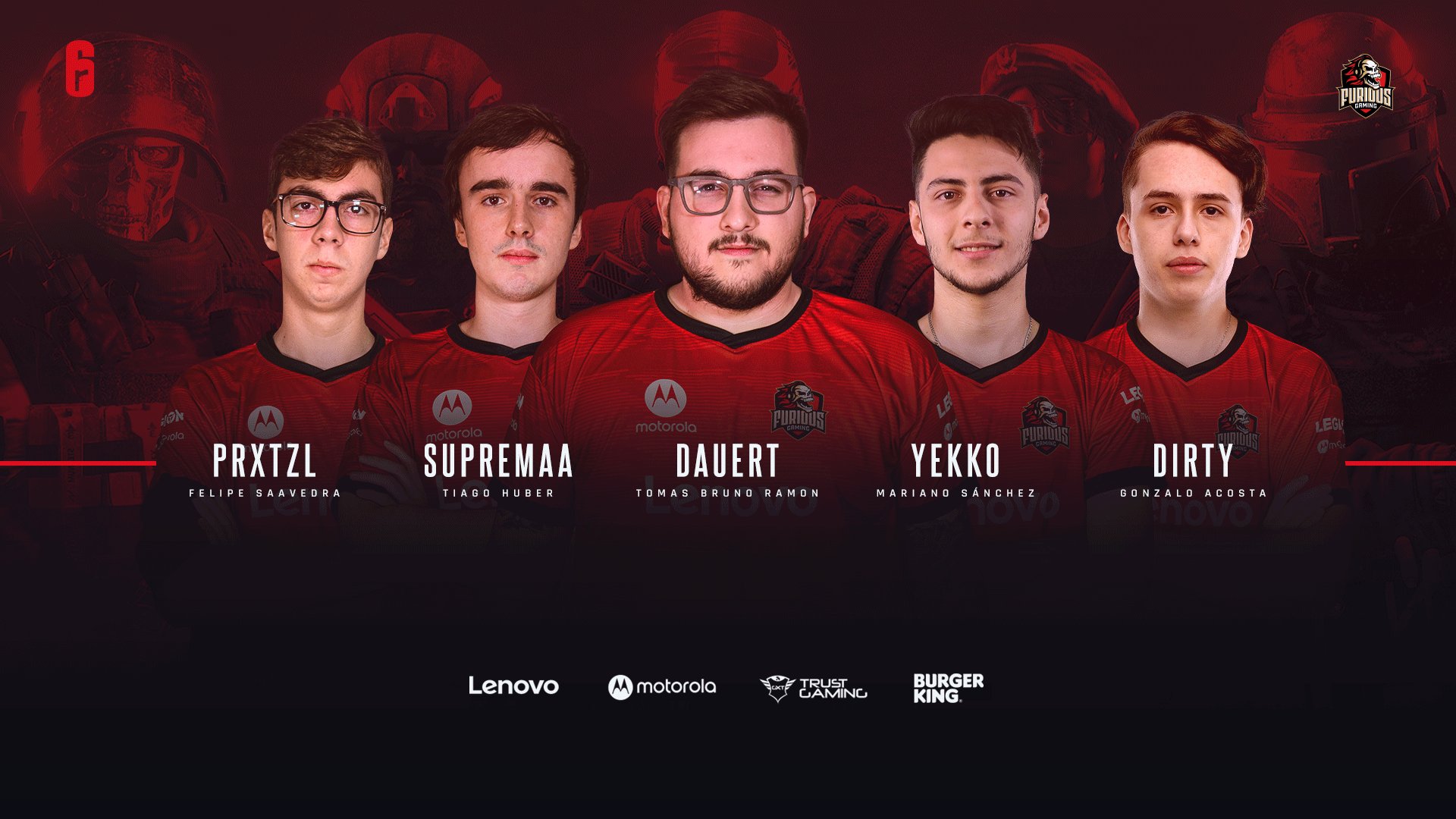 Just as we did for Mexico, we also asked "F0rb1" from Coscu Army and "Jager" from 9z Team about their opponents and their region's chances this stage:
Congratulations on making it to the top-flight league in South America! Could you introduce your team to us?
Jager:
Thank you! Yes, of course. Hi, I am known as Jager (yes as the operator) or Jagerz1nho, we represent 9z, an Argentinean organization which has a great staff and a great infrastructure to help us, the players, improve and develop. The R6 roster is composed by four Argentinean players, including myself and three others (Zeta, TomHagen, and Denike) and one Chilean (Skillz). Every single one of us has been playing R6 for four or more years and we've been trying to make the LATAM region grow outside of Brazil for several years now.

F0rb1:
Thank you! I recently left my last team, I'm now playing for Coscu Army Team with Pechito, Nest1n, Shoxo, Wiks, Novag3x, and Alpaca (our head coach and analyst).
@9zTeam presents its roster for the southern league of @Rainbow6LATAM!
...
They signed what for me is the best roster of the moment, without a doubt the favorites to take the first edition of the league.
How would you estimate your team's strength in this league and who do you anticipate being your main rivals?
Jager:
I am pretty confident that we have a great future as a team. Individually every one of us has been succesful not only in national tournaments, but in Brazilian ones too. We've been competing with Challenger League level teams for years and been training with Pro League teams too. I think that we have one of the most solid teams out there in this region. Judging by the rosters, I think that Furious Gaming and Coscu Army will be the most competitive matches to look up for.

F0rb1:
We are in the top three and our main rivals will be 9z Team and Furious Gaming.
What is your opinion of the new esports structure, with Mexico and South America being separated from Brazil?
Jager:
I think it's great, as I said before we´ve been trying to develop the LATAM region outside of Brazil, and part of that is being more independent. Also, having Ubisoft finally acknowledging that there is such thing as a "South America" besides Brazil truly gives everyone here a more "fair" oportunnity to show that there is potential anywhere you look, as long as you permit that those are given a chance to show it.

F0rb1:
I think that this is amazing for us. We played this game for so long and now our time has come to show them what we are made of.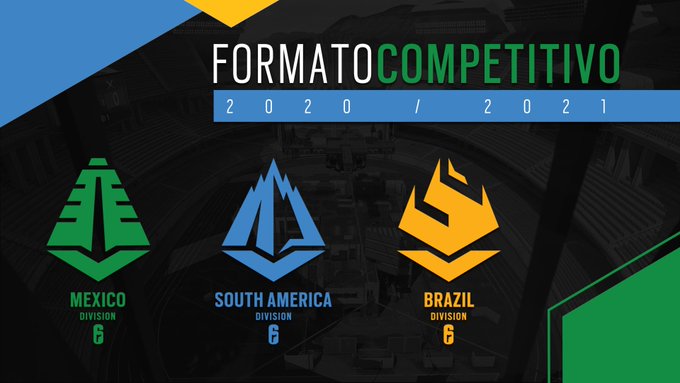 How has the quality of play in South America been and how far do you see it improving in the future under this new format?
Jager:
I think that South America has had a lower level than our Brazilian neighbours so far, only some lucky ones of us have had the privilege to scrim against top tier teams and that really makes a big difference. I think that the new format actually kind of makes a whole new world of possibilities "appear" in the map, there is so much potential to exploit that hasn't been discovered yet, and I am very excited to see which are truly our boundries as a country and more importantly so, as a region. It'll probably take some time to achieve the level of our fellow Brazilians, but I am confident we´ll eventually get there at some point.

F0rb1:
This new format will give us a lot of strength and motivation. Soon we will see a non-Brazilian team in a Major!
Schedule
These teams will kick off the Mexican Division on June 27th and the South American Division on July 2nd both in Spanish on the rainbow6latam Twitch channel, with no English language coverage currently confirmed.