The Benelux League saw qualifiers begin last March, with the best-of-one map double round-robin league kicking off a month later. Now, a month after the regular season ended, the top four teams will play in an online Finals to battle for the title, the winner's payout of €6,000, and for a spot in the FACEIT Challenger League 2020.
Jump to:
The Teams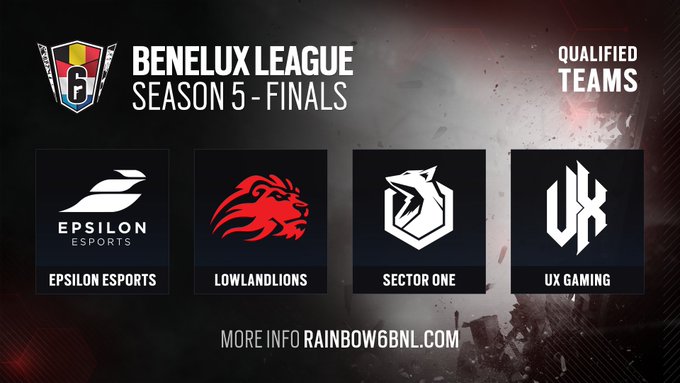 LowLandLions
Leonski, Avaiche, Deapek, Next1, blas, and Sternab and Phenomene (their coach and analyst)
Last season's fourth-placed Challenger League lineup enters these Finals as the league's three-time victors and standout favourites. This strength has only been bolstered by the two ex-Pro League players of blas and Next1 joining the lineup at the beginning of the season, making anything but another title here a huge upset for the team.
Domestically, however, they aren't invincible, as they previously lost the Season 2 Finals to Demise and came within two rounds of losing last season's grand-final against Epsilon Esports despite Epsilon forfeiting a map and playing with their manager of Simon. This was likely as their attention is focussed onto qualifying for the Pro League rather than strategising against their next Benelux League opponents, however -- factors which aren't the case here.
Sector One
WishMaster, MXKX, SE7EN, Baashed, Duco, HughesDS, Darjetii, and Okidokie98 (their coach and analyst)
Led by the Season 3 semi-finalist of WishMaster and including players from five separate nations, this roster spent eight out of the 12 play days in second place. This was starting from the very first play day and the team never dropped below fourth, likely giving them great confidence into these Finals.
They eventually ended the season with a 4-7 loss against sixth-placed Mouseplayz, meaning they finished joint in points with Epsilon (28) with them only taking second thanks to their much better head-to-head points difference (6-0 due to the 7-4, 7-1 scorelines). Nevertheless, these two teams will meet again in the semi-finals today, as Sector One looks to beat Epsilon once again and take the Challenger League spot for themselves.
Epsilon eSports
Deox, Doggon, JP, Layton, Kerv, Sura and Hell (their coach)
Containing the core of last season's runners-up as well as the new players of Deox who made the Season 1 and 2 Finals, and Sura who was a few rounds from qualifying to the 2020 6 French League, this team came in to the Season as Defusekids' biggest opponents.
While they did impress, they failed to challenge LLL in any real way finishing nine points short and tied on points with Sector One making their semi-final matchup one to watch, with the victor almost certainly winning a Challenger League spot.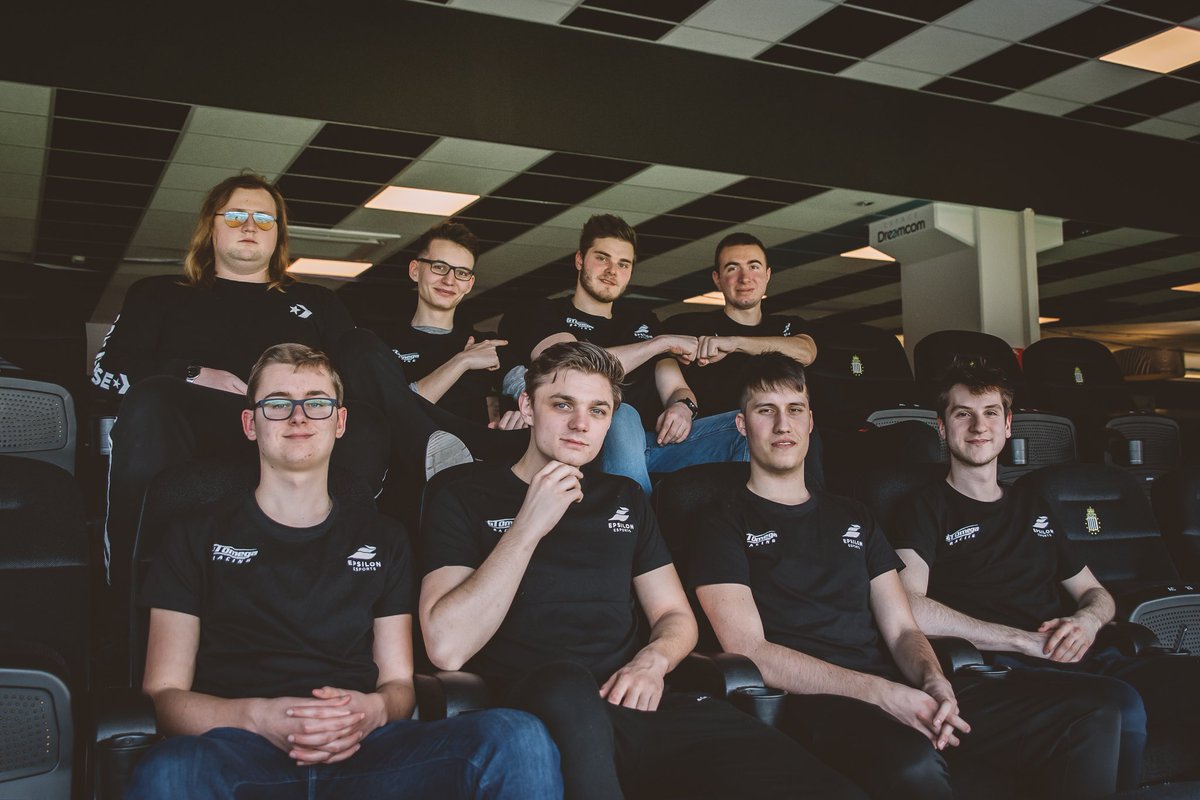 UX Gaming
Lucania, Pangoro, Robinshu, Krst, OneTepHek, xdguru, and joon0009
Including the first Greek-resident players to play in any notable tournament in Krst and OneTepHek, this team is clearly one of the underdogs. As well as qualifying as the last seeded team, the only players with any prior experience are Pangoro and Robinshu, who played for Stage5 Gaming last season and finished in second-to-last place.
Despite this, the team made a miraculous comeback from seventh place, with just a single point as of the mid-season to finish in fourth with over triple their points. Their early struggles, however, are likely to come back to bite them now as they face the favourites of the LowLandLions in their opening game in what will be a colossal undertaking for them to win.
Previous Events
The last two years in the Benelux League have seen just two teams take the title:
Season 1: Trust Gaming
Craxan, Avaiche, Snuf, Leonski, Sant0ss, and Anthony (their coach)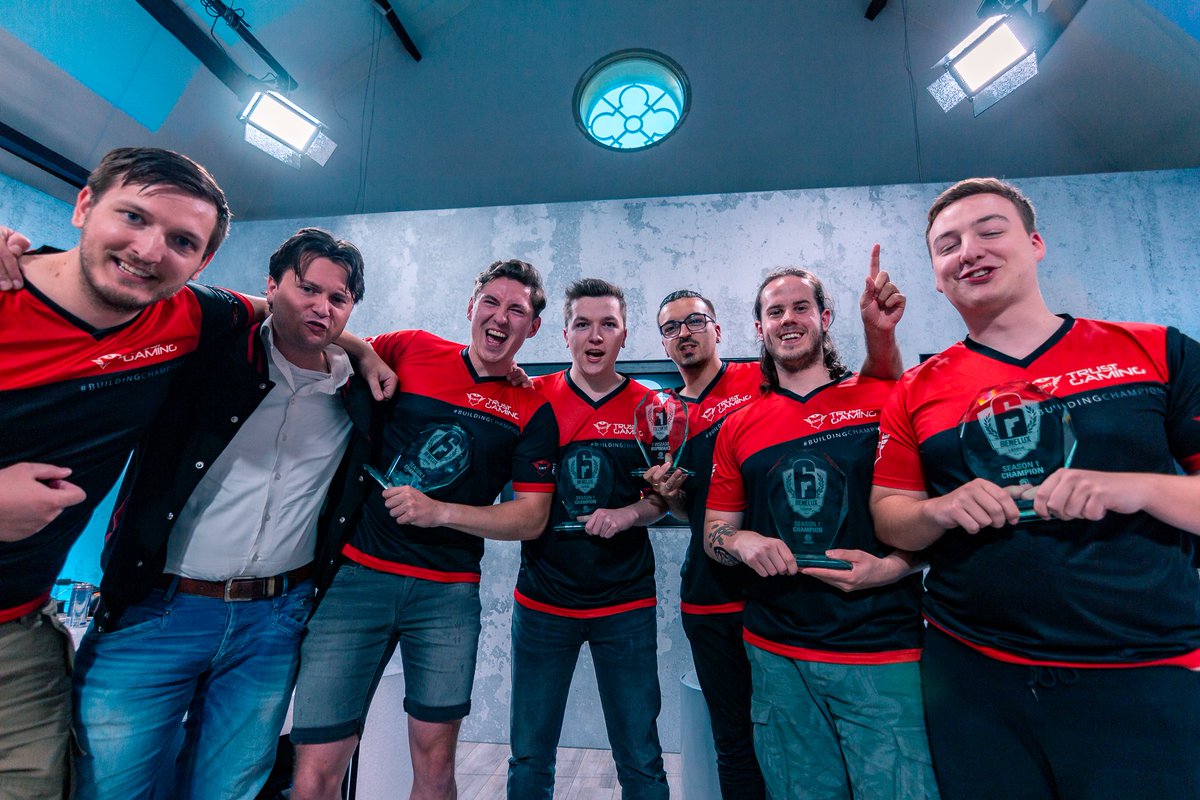 Season 2: Demise
Farooq, Steed, rxwd, sNKy, and NoerA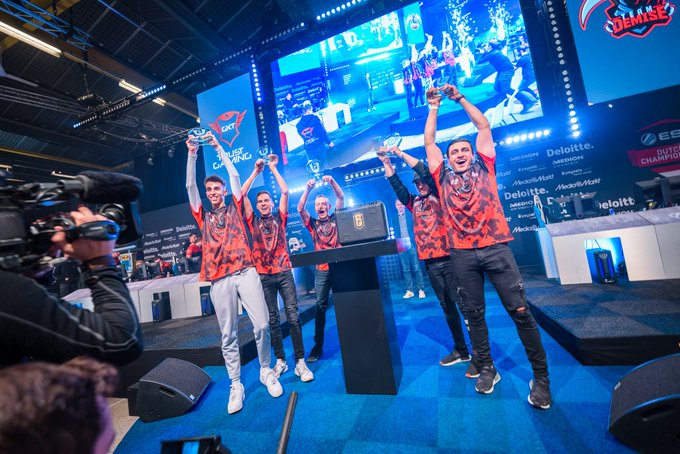 Season 3: Trust Gaming
Leonski, Avaiche, Deapek, Quadzy, Meadzzz, and Anthony (their coach)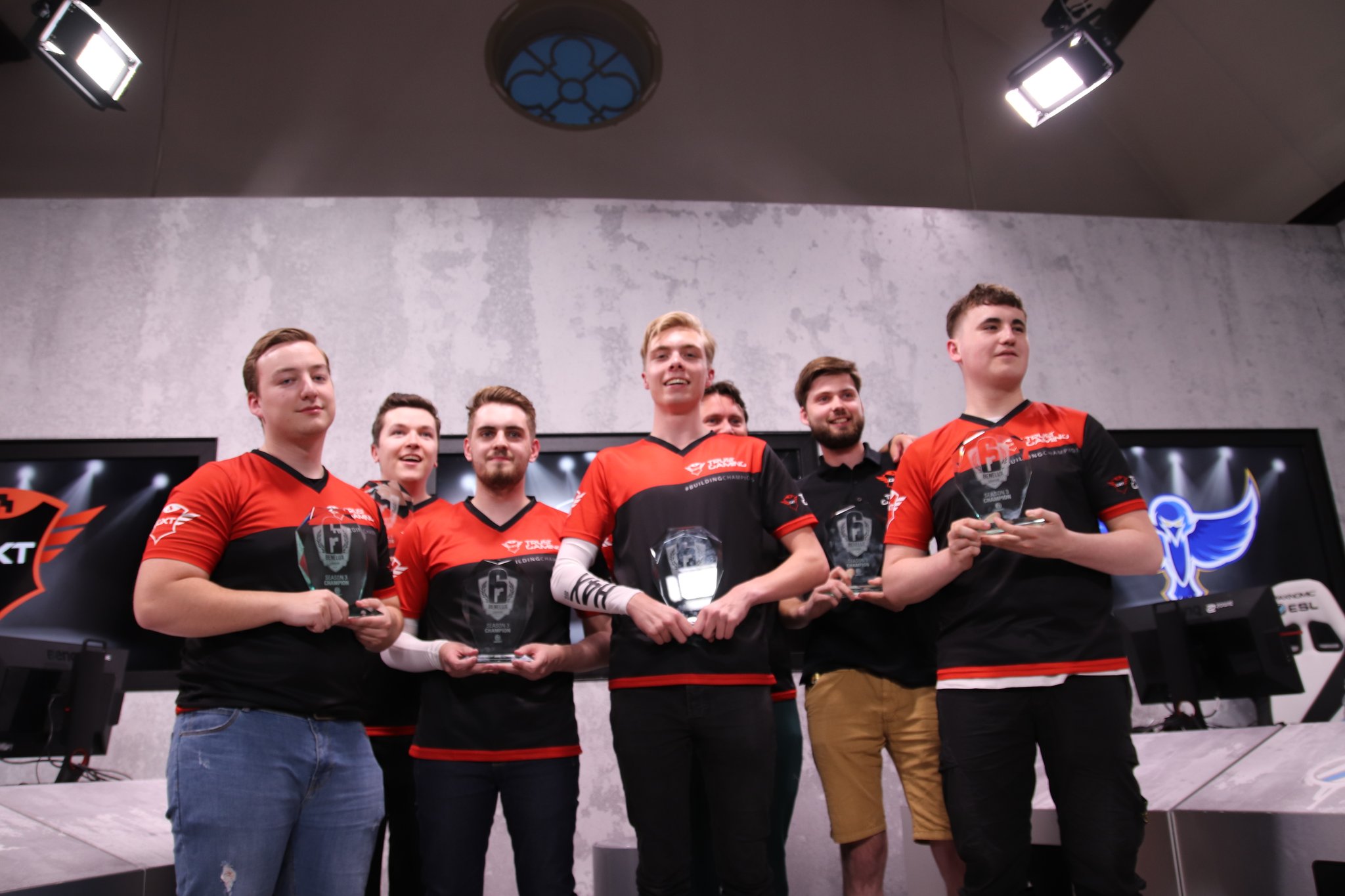 Season 4: Trust Gaming
Leonski, Avaiche, Deapek, Meadzzz, Easy, and DocYen (their coach)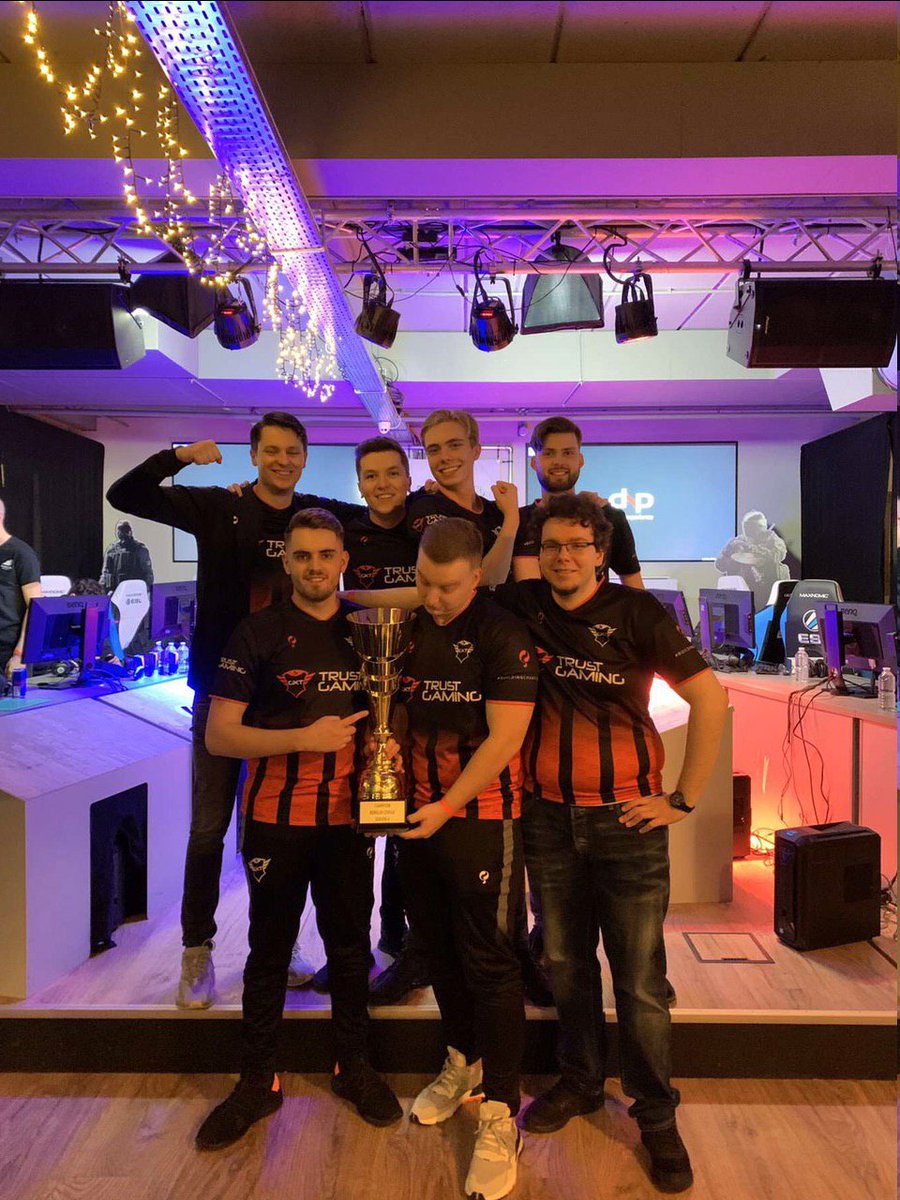 This means that while the LowLandLions team are looking for their fourth title, just Avaiche and Leonski remain from the Season 1 winning roster.
LowLandLions will, therefore, be the firm favourites to win the final Benelux event of the year, as they play for both the title and $15,000 prize pool. This pool is split with $6,000 going to the regular season standings, $3,000 for the "Fairplay prize pool" and $6,000 for the Finals, the latter of which will be split up the following way:
Finals:
1st - €6,000
2nd - €3,000
Joint 3rd - €1,500
Broadcast
The games will kick-off at 15:00CEST on the Rainbow6BNL today with the following schedule:
LowLandLions vs UX Gaming - Saturday at 15:00CEST
Sector One vs Epsilon eSports - Saturday at 17:00CEST
The grand-final - Sunday at 16:00CEST
The games will be cast by the well known faces of Stijn "Hap" Hapers -- a BNL caster since Season 1 and the Pro League Season 9 SiegeGG Caster Predictions winner -- and Thiadrik "Toldersma" Oldersma -- also a CS:GO caster -- who has cast almost every R6 Benelux event to date. Joining them this season will also be the two analysts of Anthony "Anthox" Kremer and Anne "FastAnne" Janssen, while Stephan "Easy" Kemin will observer the games as he's done since Season 2.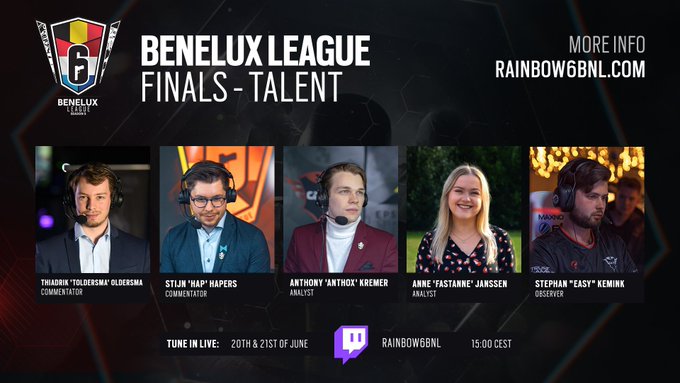 This will be the first finals taking place purely online due to the coronavirus pandemic. Nevertheless, this will be made up for due to the Team Hap vs Team Toldersma showmatch happening on Sunday at 15:00CEST with the following players:
Team Hap:
Hap, Snuf, AndThaMan, Kabouter, and Anthony
Team Toldesma:
Toldesma, Staed, Stephen, Eastwood, and Craxan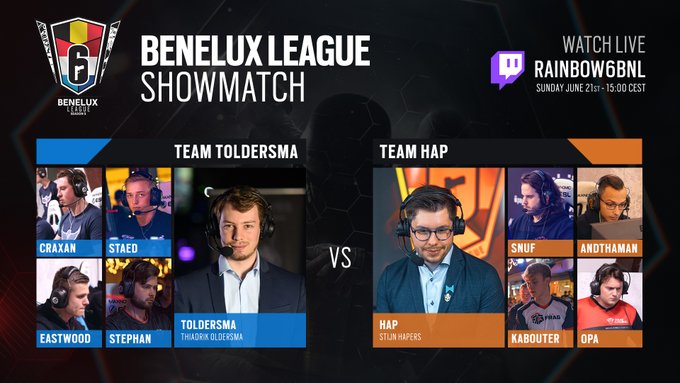 ---
Keep up to date with the Finals of the Benelux League, PG Nationals and US Nationals happening over this weekend right here at SiegeGG!