Since kicking off just over a month ago, the latest Italian Nationals season has seen eight teams play Best-of-One matches every Monday and Tuesday as part of a double round-robin format league. With two weeks of the regular season remaining before the playoffs, here's everything you need to know to catch up:
Jump to: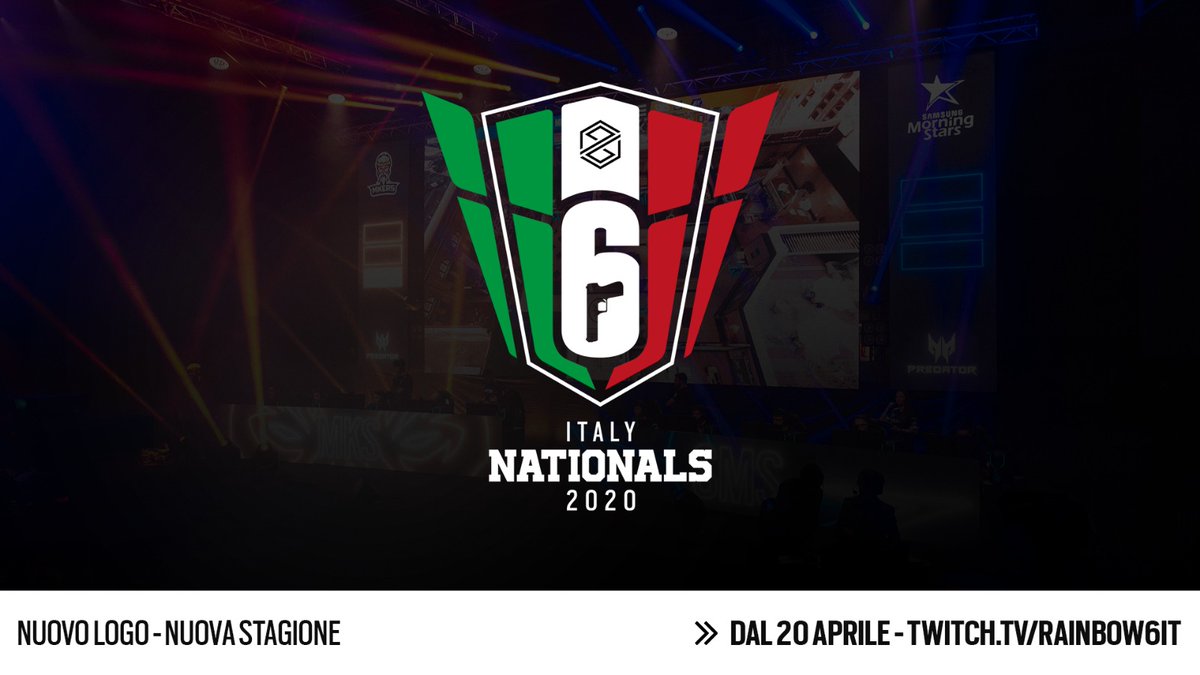 The Teams
Mkers - Alation, Torok, AueR, Vex, B3rto and PAPIX (their coach)
The six-times Italian champions and ex-Pro League players of Alation and Torok are the best-known players in Italian R6 by far, with Mkers being the clear favourites to take the title this season. Joining them once again is AueR, who was also twice a Polish Nationals runner-up, the ex-ESL Premiership Finalist of Vex, the ex-CGG player of B3rto, and the ex-Challenger League coach of PAPIX.
This re-forms an Italian core lineup alongside a Polish, British and French member after the team briefly went to a mixed-European lineup for the Challenger League Season 11 Closed qualifiers.
Previous members of this team went on to play for Tempo Storm, Team SoloMid, BDS Esports, G2 Esports, and Natus Vincere, showing the sheer talent development that Mkers has been able to provide.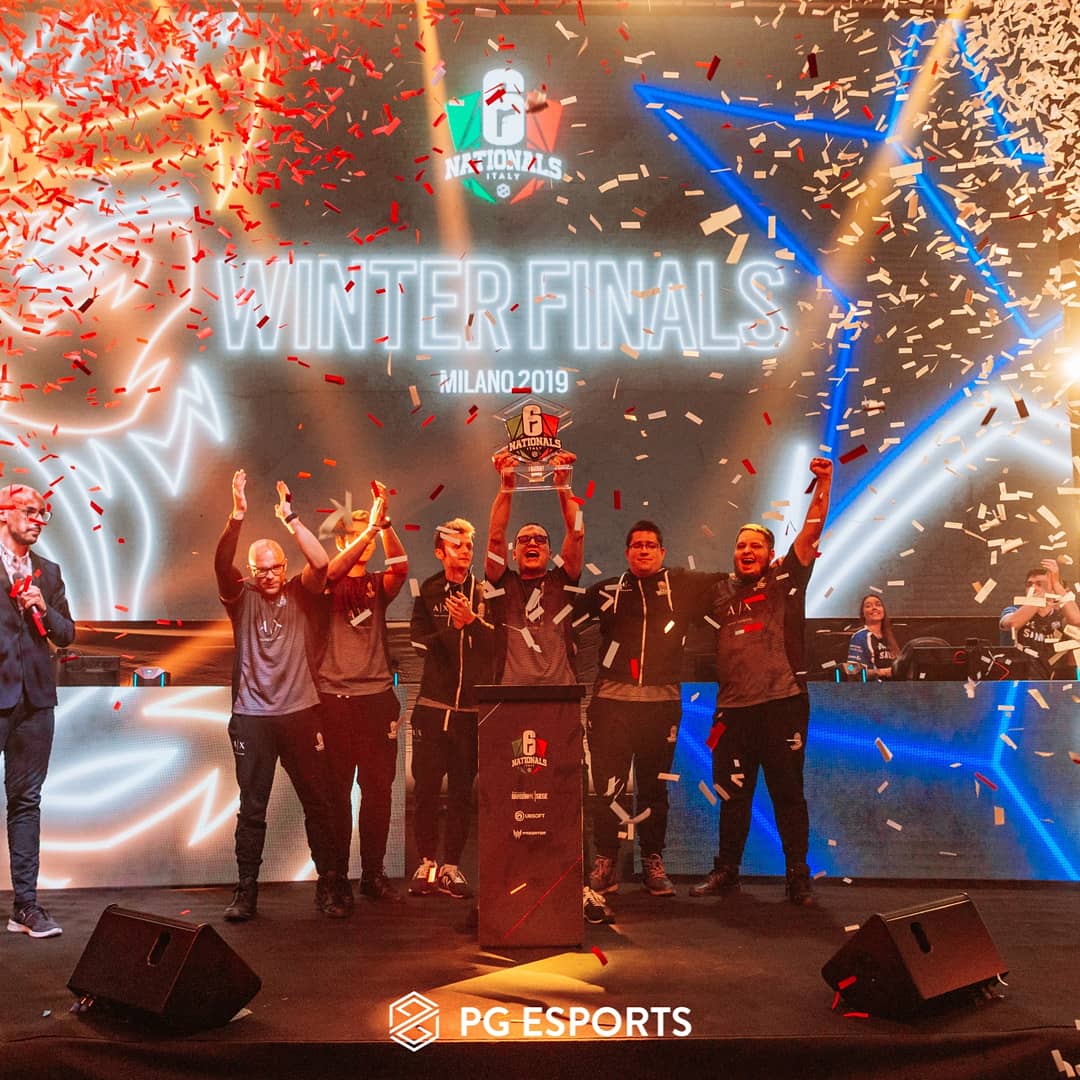 Samsung Morning Stars - j3n4, SirBoss, Keenan, Fratelli, Hunter, Neska and MrBox (their coach and analyst)
As the primary challengers to Mkers in the Italian scene over the last six months, this team has been improving bit by bit to push towards the title of Italian champions. A part of this improvement included picking up three ex-Mkers players that have previously won the title -- Fratelli, Hunter, and SirBoss -- with the latter being best known for playing with G2 Esports at the last Six Invitational.
This SMS roster made it all the way to the grand final last season in what was Mkers' worst ever season, only to lose against Mkers 3-1 (7-4, 7-3, 0-7, 7-4) in the there. Now, they'll be hoping to top that and get the win, with them already having drawn against Mkers this season, putting them on the right track.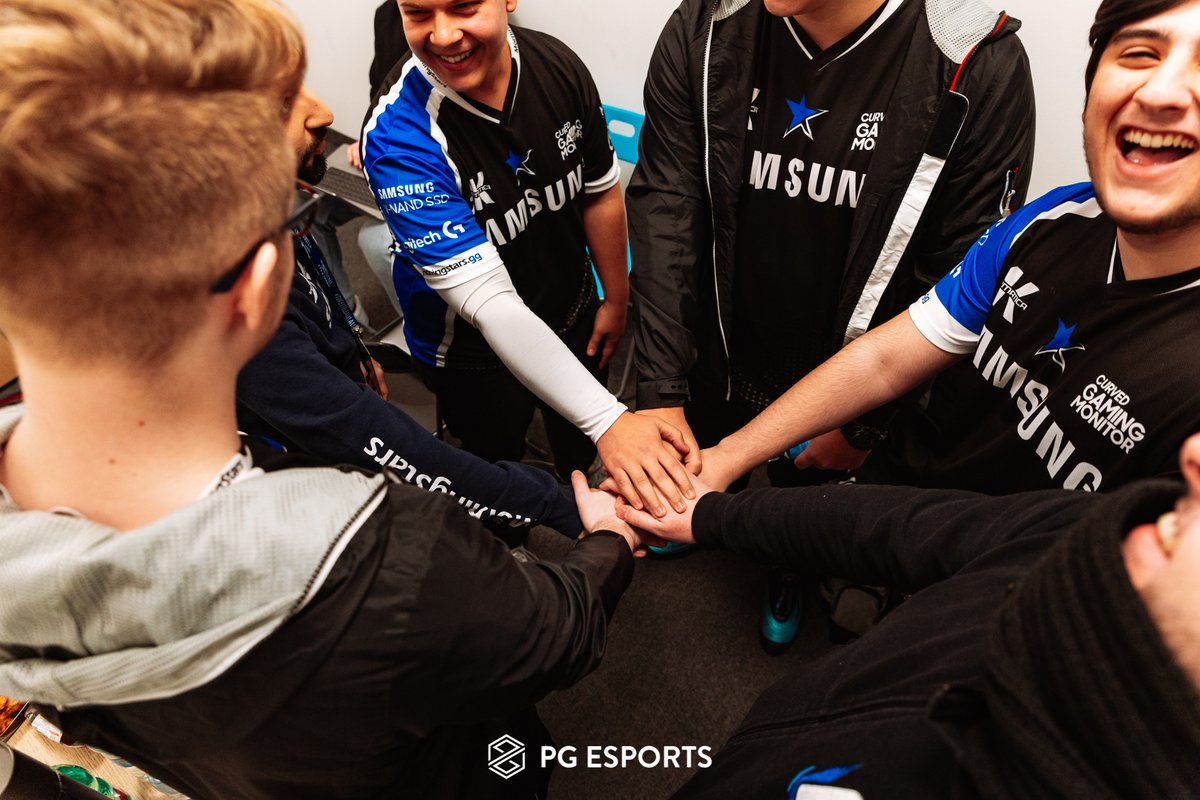 GoSkilla - aqui, Alexyo, NoAir, KaTaYaMa, Gemini, Sasha and Falco (their coach)
After finishing last season in third place, level on points with SMS, GoSkilla opted to replace Goose and T3b with the two ex-Samsung Morning Stars players of Gemini and NoAir, injecting some serious experience into the lineup, while Falco from the initial SMS roster joined to replace their British coach of Shade.
Cyberground Gaming - Helgast, Vapoor, flusha, shaako and Nate
After finishing last season in fourth, CGG completely changed their lineup, with their new team mainly comprised of new players, with the exception of the ex-Notorious Legion player of Nate and the ex-QLASH player of Helgast. Despite these drastic changes, the team is faring just as well as they sit in the mid-table after six playdays squashed between IGP and GoSkilla.
Mad Wizards - Neuro, Super, Simplyy, Scatto, Vacca, Sayron and argomino57 (their coach and analyst)
Not faring so great is Mad Wizards, who have two players and the coach from the old Cyberground Gaming lineup. Currently in sixth place at the moment, the team is closer to relegation than the playoffs. Aside from Neuro, Scatto, and Sayron from the old team, the new lineup included the ex-QLASH player of Vacca and two relatively fresh players of Super and Simplyy.
Outplayed - Struppu, LeXoRR, Bommax, Boomed, Elegance and Ade (their coach)
Next up is Outplayed, who kept the core of their roster from last season, which finished in sixth and picked up two new British players in Boomed and Elegance -- the latter being the ex-Premiership and Challenger League victor from the team later known as Natus Vincere. These changes simply have not worked, with the team currently sitting with one point in eight games, putting them in dead last and on track to be the worst team in the Italian Nationals since 2018.
Notorious Legion - Nyfuun, PaRa, Smirky, Freddo and N3M3SIS
After finishing last season in seventh place and making it back up to the league via the relegations, Notorious Legion completely gutted their roster, keeping just N3M3SIS and bringing on four newcomers. Despite these huge moves, they currently sit in seventh place, with a game against Mkers up next.
Italian Gaming Project - Atroci, brodello, ATK, alanconnors, HappySimo, Smile and Nootka (their coach and analyst)
Finally, IGP followed in NL's footsteps almost exactly, as they too finished in the bottom two last season, replaced all but one player on their team and won their relegation matchup to make it back up to the main league. This move seems to have paid off, with the team sitting in third at the moment, as they look to follow in both Cyberground Gaming and GoSkilla Academy's footsteps from last season and go straight from promotion to the playoffs.
The Season So Far
With Mkers are clearly the favourites to win the tournament as the titans of the scene, the attention is always on their performance and, crucially, who could take them down this season. While the team suffered a number of close calls, they currently remain undefeated this season, with just two draws so far against the second and third-placed teams of Samsung Morning Stars and Cyberground Gaming.
The first of these games against CGG saw standout performances from AueR in Mkers, who almost achieved a kill-death ratio of two with 15 kills to eight deaths, while just Nate secured a positive kill-death spread on CGG at +4.
Despite these wildly different performances statistically, CGG kept the game close thanks to an incredibly strong offensive half on Kafe which ended 5-1 after being kicked off by a technical 1v3 by Helgast on Montagne following a weak retake by Mkers. As sides switched, Mkers clearly came back into the game but it was too late, as a single defence win on round seven secured the draw for CGG.
A week later in their game against Samsung Morning Stars, the tables were turned as AueR was by far the worst performer in the game. On the other hand, it was the SMS player of Keenan who was fragging out, with 14 kills to seven deaths including five opening kills. In another reversal, this time it was Mkers who took the initial lead after finishing 4-2 up on their Clubhouse attacks, only for SMS to take the lead at 6-5 and eventually settle with a single point.
Meanwhile, CGG and SMS played each other in the opening game of play day one, which once again ended in a draw. This game saw j3n4 and Keenan top-frag for SMS while, once again, just a single CGG player retained a positive kill-death spread due to the opening rounds being so one-sided.
In the first four rounds, SMS lost just a single player compared to 20 kills in a truly remarkable display of dominance, before CGG finally got on the board on round six thanks to a quadruple kill by shaako. From here on, CGG fought back with much closer round wins all the way to a draw, despite the earlier struggles.
Below these top three teams sit Cyberground Gaming and GoSkilla right on their heels, with just a single win separating three teams. Mad Wizards and Notorious Legion then each sit below them in two-point increments before, as previously mentioned, Outplayed sits in last-place with no wins so far.
The Broadcast and What's Next?
All the games are broadcast on the Rainbow6IT Twitch and Rainbow Six Italy YouTube account in Italian, cast by Filippo "Etrurian" Burresi, Mauro "JustRyuk" Barone and Valentino "LordChanka" Allegri.
With two weeks of games -- and so 24 maps total -- left of the league season, here are the best games to keep an eye out for:
GoSkilla vs Italian Gaming Project next Tuesday
With just two points in it, it is games like these each team needs to win. A victory by IGP will likely lead to a clear top four emerging with GoSkilla being left in fifth.
Samsung Morning Stars vs Italian Gaming Project on Monday, June 8th
Wile SMS did beat IGP in a 7-1 stomp in the first half of the season, these two teams in second and third place now sit just two points away from each other, marking this as a key game for both teams to win as we near the end of the season.
Mkers vs Samsung Morning Stars on Tuesday, June 9th
With these two teams sitting in first and second place, this rematch of last season's grand final will likely be a preview of this season's final, also making this game a must-watch.
Cyberground Gaming vs GoSkilla on Tuesday, June 9th
Directly following the previous matchup comes another close game between the teams currently ranked fourth and fifth, in the second close matchup of the day.
Cyberground Gaming vs Italian Gaming Project on Monday the 15th
If either of these teams want to make it to the Finals, they will have to win this matchup, which, following their draw in the first half of the season, should make this a really close game.
Following this, the top four teams will progress to the best-of-three map Playoffs, where we will see seeds one vs four and two vs three, with the winner of each progressing to the online Finals in around a month's time.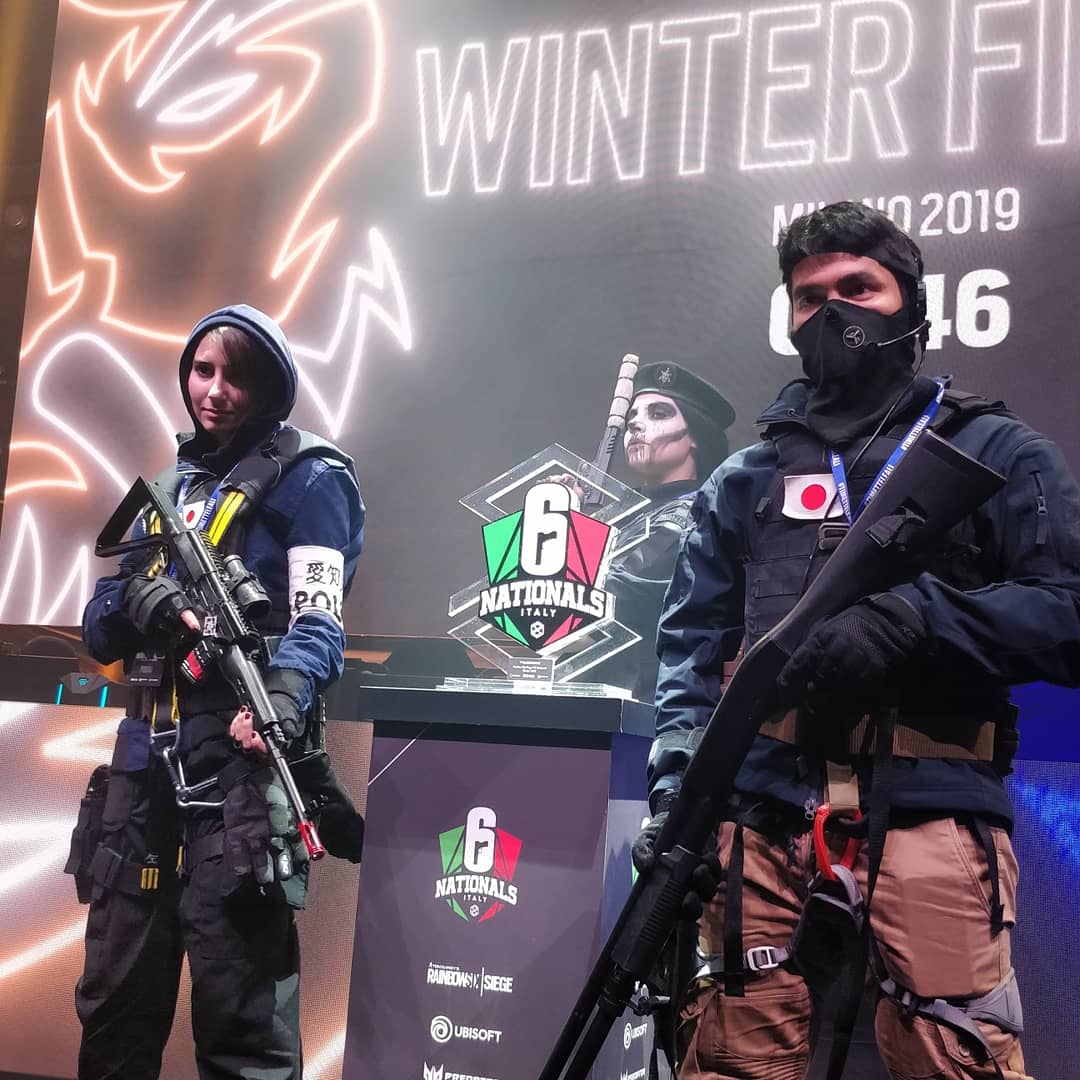 Here, a best-of-five map game will decide the latest Italian champions and win a spot in the upcoming 2020 FACEIT Challenger League. At the moment, Alation and Torok from Mkers have won every single R6 Italian nationals tournament to date, winning 15/17 maps played during the grand-finals within the following teams:
Campionato Italiano 2016 - dat fLAM3RS

Alation, Peak, Torok, Boroz, Jackzorz and kubeee

ESL Italia Championship Winter 2017 - EnD Gaming

Alation, Peak, Torok, Hunter, sNakj and Boroz (their coach)

ESL Italia Championship Summer 2018 - EnD Gaming

Alation, Peak, Torok, Hunter, Fratelli and Boroz (their coach)

ESL Italia Championship Winter 2018 - EnD Gaming

Alation, Peak, Torok, Hunter, sNakj and Boroz (their coach)

PG Nationals Summer 2019 - Mkers

Alation, Torok, Sloppy, BakaBryan, Blurr, jahk and Bagel (their coach)

PG Nationals Winter 2019 - Mkers

Alation, Torok, Sloppy, AueR, SirBoss
This, therefore, means there are the following players who have won more than once:
Six-time champion - Alation and Torok
Four-time champion - Peak and Boroz
Three-time champion - Hunter
Two-time champions - sNakj and Sloppy
Most notably, this includes the two current Mkers players of, Alation and Torok, alongside Hunter, who currently plays for SMS, and the North American League Tempo Storm player of Sloppy.
---
Be sure to catch all the action when play-week six kicks off on Monday as the battle for the top-two tightens.