The Six Masters sees the top teams in the ANZ (Australia and New Zealand) region compete to become the regional champions; a title Fnatic has currently claimed for the last two years running. Now, as the league opens up with Fnatic withdrawing from the 2020 season, here's what to expect from the region's nationals.
Jump to:
Schedule
Kicking off at 19:00AEST (11:00CEST / 06:00EDT) on Tuesday, the league will see a double round-robin league format take place over seven weeks with each team playing two separate best-of-one map games against the same team each week -- an identical format to that seen in APAC's Pro League. This, therefore, means that each Tuesday and Wednesday, four maps will be played on the main rainbow6 Twitch account up until the second week of June.
At the moment the format of the Finals has yet to be confirmed, however, due to the Coronavirus epidemic, it is likely the games will be played online rather than on LAN.
Teams
The eight teams invited to this season include seven teams seen in ANZ's Pro League during Season 11 with the eighth spot being filled by an open qualifier spot.
Elevate - Vast, Redd, GodLeg1on, Dgtl, Worthy, Sinnix and WarTurtle (their two coaches)
Previously known as the Oddity and later Onyxian roster, this team has been climbing up the table for over a year now following their fourth-place finish in Season 9, a third-place finish in Season 10 and now, a second-place finish in Season 11. Aiding them now comes both the support of the well-known organisation of Elevate and two support staff members as they hope to take Elevate's first R6 title since the 2017 Six Invitational now that Fnatic is not competing.
TBD - JackDaddy, Cutie, Mangoz, ItBeStyle, JKR and Naate (their coach)
The region's ever-consistent number three team previously known as Mindfreak, Dark Sided and Corvidae has finished third-fourth in every Pro League season since Season 8 as well as at both prior Six Masters tournaments. Now with Fnatic out and Wildcard struggling, this may be the team's chance to finally push into a grand-final
Wildcard Gaming - EmoRin, Ethan, Diesel, Gio, Pat, syliX and Fluxx (their two coaches)
After appearing at both the 2020 Six Invitational and the Season 10 Finals and coming within one round of knocking out the eventual champions in the latter, Wildcard is easily the most experienced team in the tournament, however, with their very disappointing fourth-place finish in the region's Pro League during Season 11, it looks as if they are finally being challenged as the region's number two team.
Near to the end of the season they did, however, replace NeophyteR and Derpeh with Gio and Pat leading them to take a map off of Fnatic, win both maps off of second-seeded Elevate and to draw a map against third-placed TBD showing this lineup is a real competitor once again.
Team SiNister - Loona, Nikoh, Vinnie, Fishoguy, Milostka, Vincere and Sirrom (their coach)
Just like the teams prior, this team also has a very consistent record, finishing between fifth and sixth in every Pro League Season since Season 7 (joint fifth, sixth, fifth, sixth and fifth) albeit with very different lineups. Most recently in Season 11, the team finished with just 0.1 between the five players ratings and only found victories against the three teams below them in the standings, showing they'll need quite a standout performance we've not seen from them before to break into the top-four.
Pittsburgh Knights - Dino, Hayward, Stigs, StryderEpic, JoeyG and pikniq (their coach)
The recently acquired roster previously known as Homeless made it into the Pro League for Season 11 after finishing ins second in Season 10's Challenger League. Since then, they surprised some in the Pro League by besting FURY, however, have had difficulties finding a permanent player as Juicy, Arlo and JoeyG each got increasingly worse ratings with JoeyG finishing with the second-worst rating in the whole of APAC at 0.59.
Team Ferox - Warden, Deptra, Shade, Sushi and Todd
Known previously as FURY, this team on paper has a lot of promise as it includes the two-time APAC LAN player of Warden, and has finished 2019's Six Masters and Oceanic Cup in the semi-finals ahead of a number of much bigger teams. Despite this, the team seems perpetually stuck in the mid-table finishing sixth, fifth and seventh. They'll be hoping their new organisation in Ferox and new players in Todd and Deptra would be enough to lift them out of this position and into at least a top-four standing.
Kanga Esports - Lebb, Unitdoggy, Wayneman, Spruce, Campo, Boats and Yoshie (their coach)
No matter how you look at it since winning Season 10's Challenger League, Kanga has been a bit off a disappointment. The team ended Season 11 with an abysmal four points -- oddly with a win against Wildcard and a draw against Fnatic -- which puts them as the fourth-lowest scorers in Pro League history (excluding Korea due to their four-team structure) and the absolute lowest in the ANZ sub-region.
With every player ending Season 11 with ratings below 0.82, there is little pure roster changes can do hence the team has opted to stick with the same five players which ended Season 11 and hope improvements in their teamwork is enough to get more than four points this season.
LFO - AngMoh, Hills, Mimini333, Nasty, Soggz, and Enigma_3 (their coach)
As the only non-Pro League team here, LFO is easily the biggest underdogs in the tournament. This team has already shown themselves to be the masters of sub-Pro League ANZ following their runners-up finish at the LPL Pro League while known as Oddity Esports, falling to just the current Pro League team of Team Sinister, 1-3, in the grand final. Since then they left the organisation following a series of allegations that came forward about the org's owner, renamed themselves LFO and has since qualified for this league thanks to their victory in the open qualifiers in which they lost just a single map in the entire bracket.
Prizes and Previous Winners
The net prize pool for the league is AUD$50,000 (~USD$31,900) likely with the following breakdown:
1st - AUD$20,000 / ~USD$12,800
2nd - AUD$10,000 / ~USD$6,400
3-4th - AUD$5,000 / ~USD$3,200
5-8th - AUD$2,500 / ~USD$1,600
Previously, a number of other national tournaments have taken place:
Six Masters Champions:
2019 - Fnatic: Magnet, Lusty, RizRaz, Speca, Virtue and Dizzle
2018 - Fnatic: Magnet, Lusty, RizRaz, Acez, NeophyteR and Dizzle
Offering $25,000AUD followed by $46,000AUD in prizemoney, these two tournaments different immensely from each other and the 2020 league in format. The 2018 league saw the three top ANZ teams join NORA-Rengo at a LAN event in a single knockout tournament in which Fnatic took the grand-final in a 2-1 scoreline against NORA while the 2018 league saw a 12-team online group stage move into an eight-team LAN tournament, also won by Fnatic against 0RGL3SS, 2-1.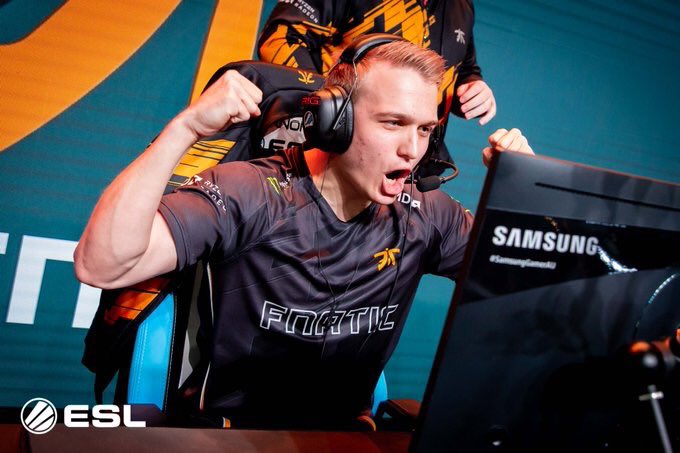 ANZ Nationals:
Oceanic Cup 2019 - 0RGL3SS - EmoRin, Derpeh, Ethan, JoeyG, Diesel, syliX and Fluxx
ANZ Cup 2018 - Mindfreak - Acez, Magnet, Lusty, Kngz, RizRaz and Dizzle
ANZ Invitational 2017 - Athletico Esports - Todd, Neophyter, Shmed, syliX and Mud
Both the ANZ Cup and Invitational took place when APAC had just been set up as a Pro League region so acted as a stepping stone for many into the world of competitive siege with a combined total of $15,000 on offer for the tournaments. The Oceanic Cup, however, is notable the first major domestic defeat for Fnatic as 0RGL3SS -- now known as Wildcard -- showed themselves to be a regional challenger. Unfortunately for them, however, this event was not broadcast live out of respect for the victims of the Christchurch mosque shooting which happened the day before the event kicked off.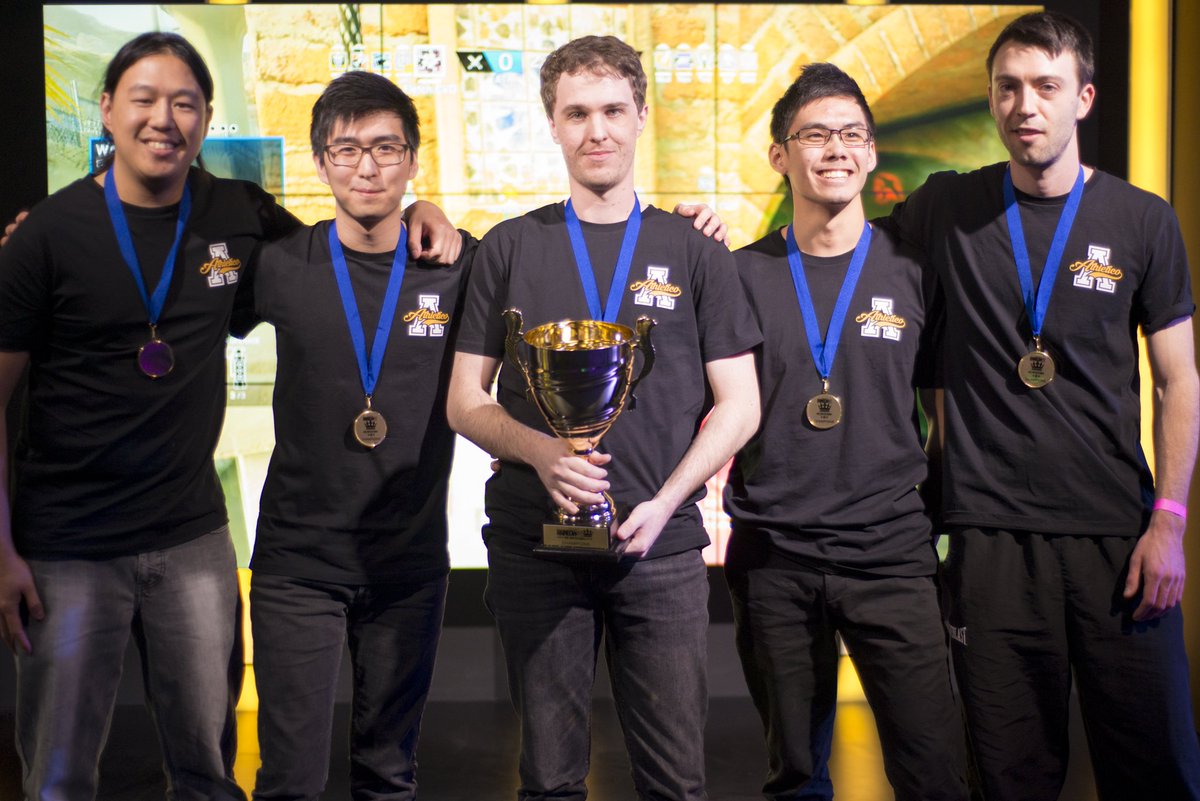 This, therefore means there are seven multiple-time ex-champions of which four are currently on Fnatic and two are team-less leaving just Wildcard's coach of syliX to be able to add yet another trophy to his count. Emboldened below are the players playing in the 2020 Six Masters season:
3-times - Magnet, Lusty, RizRaz and Dizzle
2-times - Acez, NeophyteR and syliX
1-times - Speca, Virtue, EmoRin, Derpeh, Ethan, JoeyG, Diesel, Fluxx, Todd, Shmed, and Mud
Late Night Siege Post-Show
Also announced in tandem with the Six Masters is the Late Night Siege post-show to be run by Devmarta and Raven every Friday at 20:00AEST (12:00AEST / 07:00EDT) on the Rainbow6ANZ Twitch channel. Here they will be "be breaking down maps, analysing your favourite operators & chatting with special guests" in what looks to be a rebranding of the Talking Siege podcast which ended January this year after running for a total of 27 months.
Community Charity Pick'Ems
A community-ran prediction tournament will be running during the season to raise money for the Australian Red Cross. If interested check out the public Discord channel here and join in by donating AUS$5 (USD$3.20) to the link below.
---
Keep an eye out here at SiegeGG for news updates of the league as the games happen!