The Benelux League sees the top teams in the nations of Belgium, the Netherlands and Luxembourg compete to become the Benelux champions; a title the current Challenger League team of Defusekids currently holds, with three titles won out of the four seasons so far. Now, as Team META takes over the organisation of the league over ESL, here's what to expect from Season 5 of the Benelux League.
Jump to:
Schedule
The games will kick off tonight, with four best-of-ones every Wednesday and Thursday for the next seven weeks. The games start at 19:00CEST each day on the rainbow6bnl Twitch channel, with 70 minutes scheduled for each game.
The regular season, therefore, finishes on June 4th, with the top four teams progressing to the online Finals at a later date.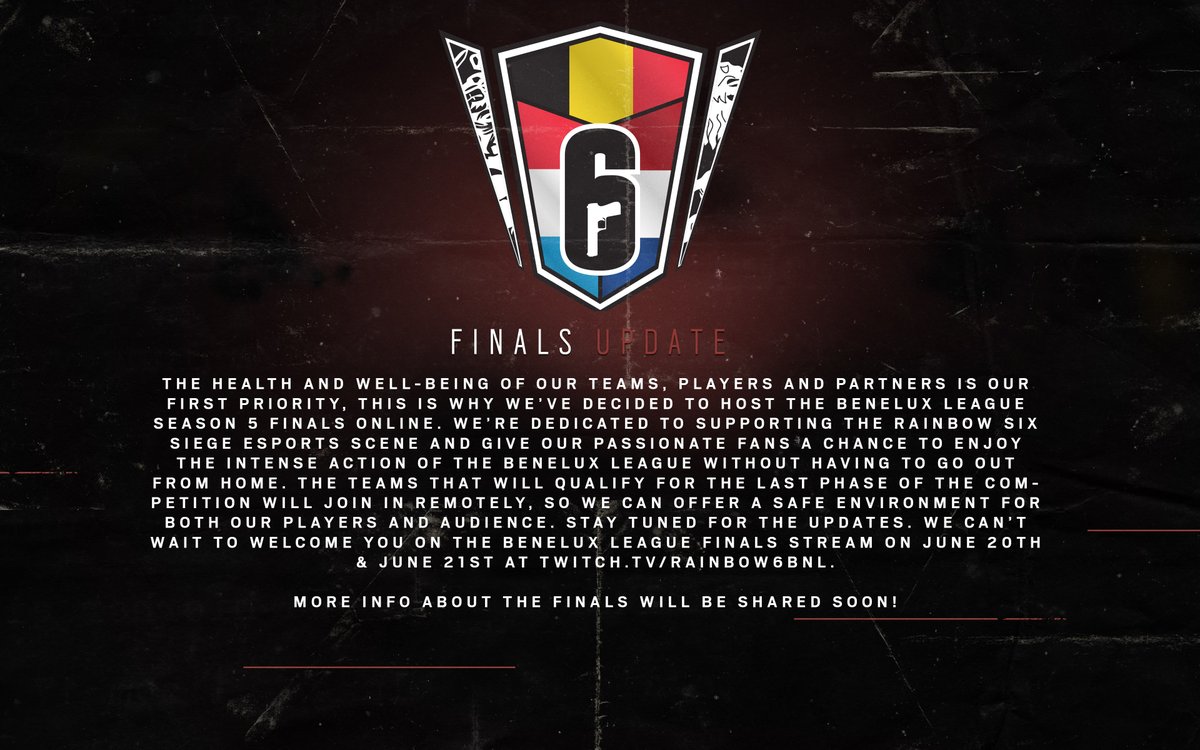 Teams
The eight teams playing this season include two teams that played last season and six new qualified rosters:
Defusekids
Leonski, Cryn, Avaiche, Deapek, Next1 and Sternab (coach)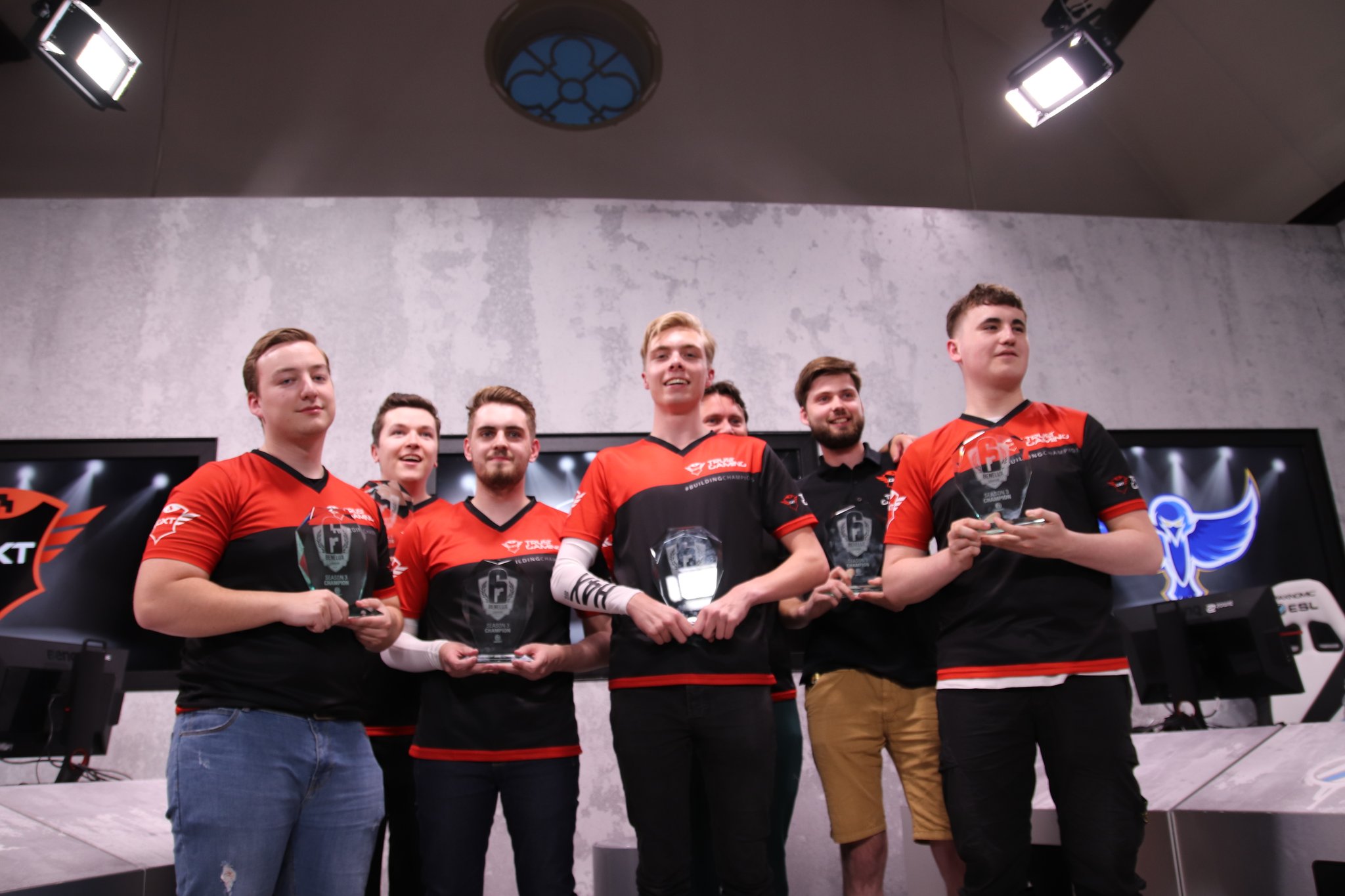 The current Challenger League leaders of Defusekids enter this tournament as the league's three-time victors and standout favourites, as they recently brought the two ex-Pro League players of Cryn and Next1 onto the lineup. The team has currently lost just one map in the eight played in the Challenger League so far, putting them in a great position to finally make it to the Pro League after almost two years together.
Domestically, however, they aren't invincible as they previously lost the Season 2 Finals to Demise and came within two rounds of losing last season's grand-final against Epsilon Esports despite Epsilon forfeiting a map and playing with their manager of Simon. This is likely as their attention is focussed onto qualifying for the Pro League rather than strategising against their next Benelux League opponents giving their opposition a way to surprise viewers and take down the champions.
Epsilon
Esports

JP, Deox, Doggon, Judge, Sura, Cerberus (substitute), Simon and Eaglemees (coaches)

Containing the core of last season's runners-up as well as the new players of Deox who made the Season 1 and 2 Finals and Sura who was a few rounds from qualifying to the 2020 6 French League, this team is likely Defusekids' biggest opponents.

Epsilon has already defeated other national teams since the last Benelux season ended such as FACT Gaming from the Nordic Championships, the ex-CL team of SYZYGY, winRequest from the Russian Major League and the Premiership team of Cowona Gaming during their Challenger League qualifier. As well as this, they finished second in the LouvardGame 5.1 LAN in Belgium in February ass the only non-French team in attendance showing that they have represented their region well during this off-season.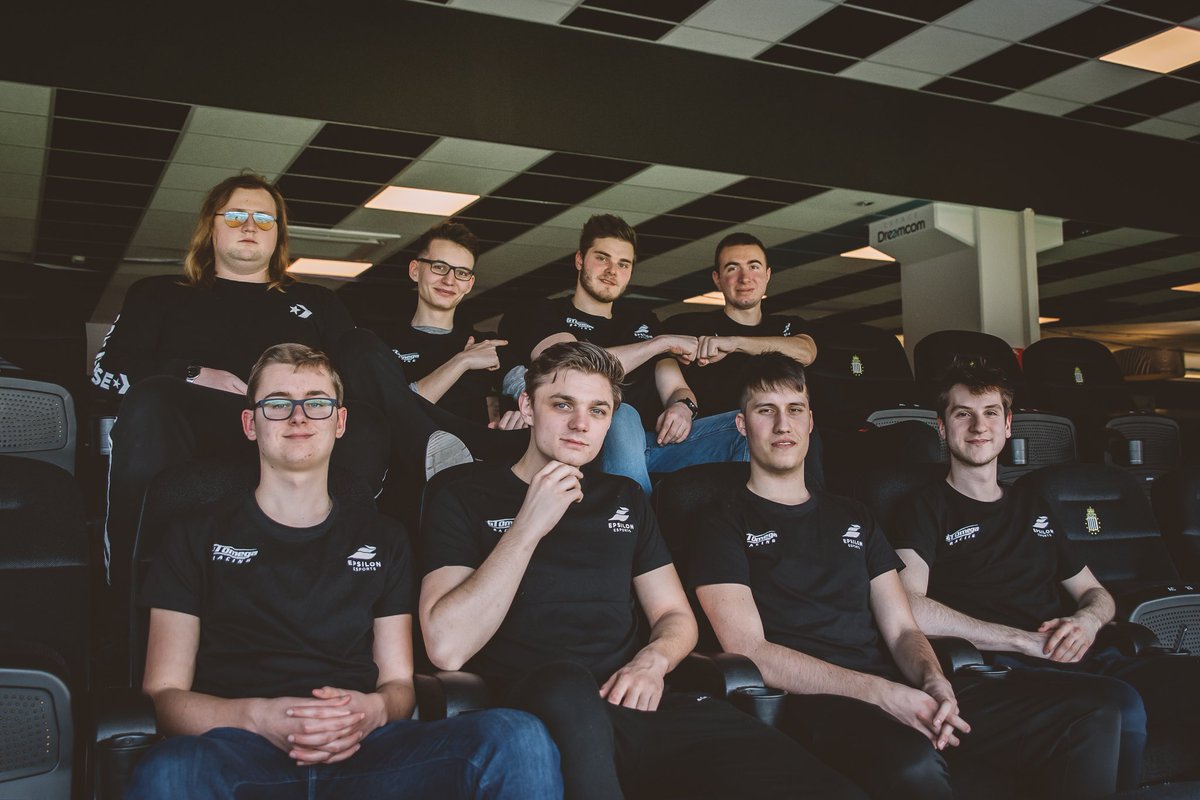 El Whiz Wranglers
MortaR, Dopey, TerroR, Phirippu, Rhino, Hollowcrash and DaanKey
Five players from the Season 3 Whiz lineup returns this season after narrowly missing out on a LAN spot last June. Since then they have picked up two new players in Phirippu and Hollow who both have very little competitive experience. While they are technically one of the top seeds this season, their first aim will likely to beat their Season 3 point count of just four and their Season 2 count of six, both over seven games.
Sector One
WishMaster, Baashed, Mxkx, Duci, Se7en, Hughes, Darketii (their coach) and Okidokie98 (their analyst)
After defeating their fellow Season 5 teams of mCon esports and El Whiz Wranglers in the open qualifiers followed by the Season 2 team of DiversityGG in relegations, Sector One are in a very good position coming into this league.
Led by the Season 3 semi-finalist of WishMaster and including players from five separate nations (the Netherlands, Sweden, Austria, Germany and Belgium) this roster will debut under their new organisation in the first game of Season 5 against Defusekids which is both a daunting task and a chance to show fans their ability.
mCon esports
Youri, Prism, Kuro, DrateR, Kabouter, Mata and Prxmoted (their analyst)
The three-times Benelux League finalist of Kabouter and the Season 3 finalist of PRiSM lead a relatively fresh new lineup into the league. After two runners-up finishes to the Defusekids roster, Kabouter will be hoping that this is the lineup that can finally best that with their opening game of the season against Epsilon eSports being a good indicator of whether this could be the case.
Mouseplayz
MissMarie, TW1, Kwekko, SoClosed, Daim, Malus- and Aizy
Known last season as ECV esports, this team returns this season with the new faces of TW1, Daim and Aizy, the last of which is the only one with prior experience as he was a substitute for Trust Gaming during their Season 1 victory. Now, led by MissMarie who finished the last CCSWL season in fourth place on North Sea Gaming, this team will hope to best their sixth-placed finish during Season 4 when they secured just seven points in seven games.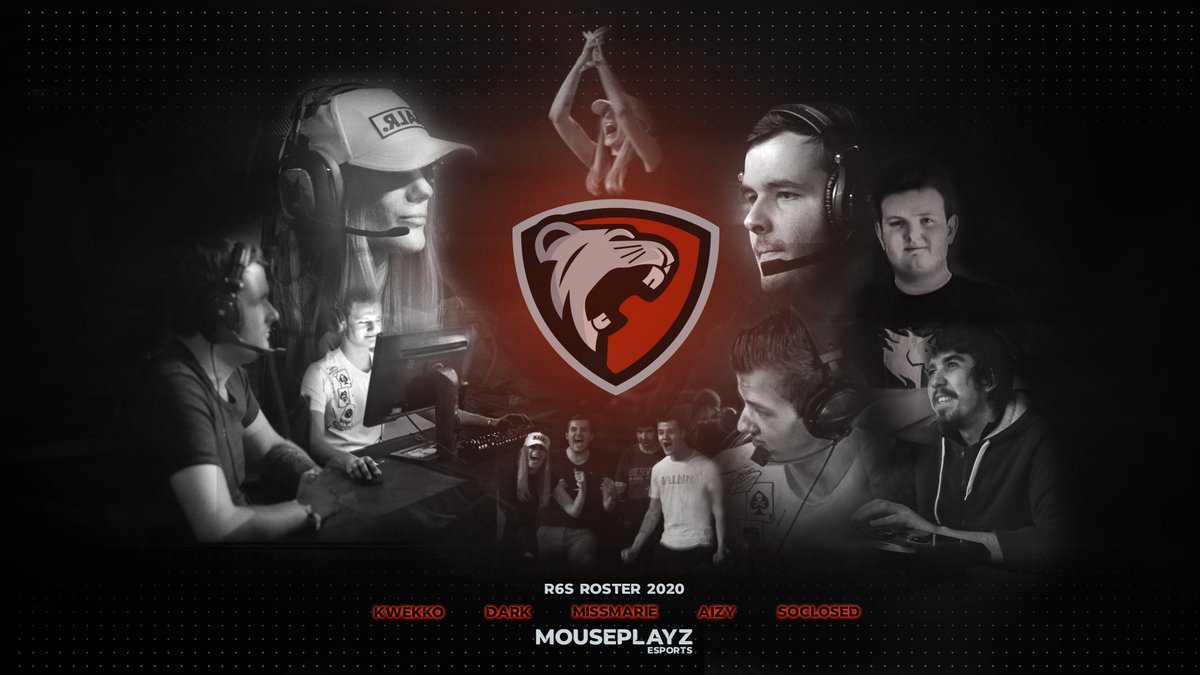 uX Gaming
Robinshu, Pangoro, Krst, OneTepHek, Lucania, xdguru and Joon
Including the first Greek players to play in any notable tournament in Krst and OneTepHek, this team is clearly one of the underdogs. As well as qualifying as the last seeded team, the only players with any prior experience are Pangoro and Robinshu who played for Stage5 Gaming last season who finished second to last place. This means that, especially near the start, the league will likely be a challenge for the team who will need to get used to playing at a calibre such as this.
Team XY
Lineups unconfirmed due to roster disputes
At the time of writing, the Team XY roster has yet to be officially confirmed with them making a number of last-second changes as one player left and four were kicked less than two days before the league begins. This has also led to the team to forfeit their share of the "fair play prize pool" as they failed to send in their player photographs for the league to use.
...on arriving in the TS I get told Pixel left mid scrim and got kicked from the team for it so we are left with 5 players.

...we do the 1 map, went all well and then Boomed went off and told us he quit the team.

...around 23:30 ilias randomly puts this in the group. We tried to get a solid reasoning but there was really none, he just wanted to play with his own friends.
Prizes and Previous Winners
The net prize pool for the league is €15,000 with the following breakdown:
1st - €6,000
2-4th - €6,000 split between them
Fairplay Prizepool - €3,000 split between all teams not engaging in "toxic/unprofessional behaviour" (all teams except Team XY as of now)
Previous season winners include:
Craxan, Avaiche, Snuf, Leonski, Sant0ss and Anthony (their coach)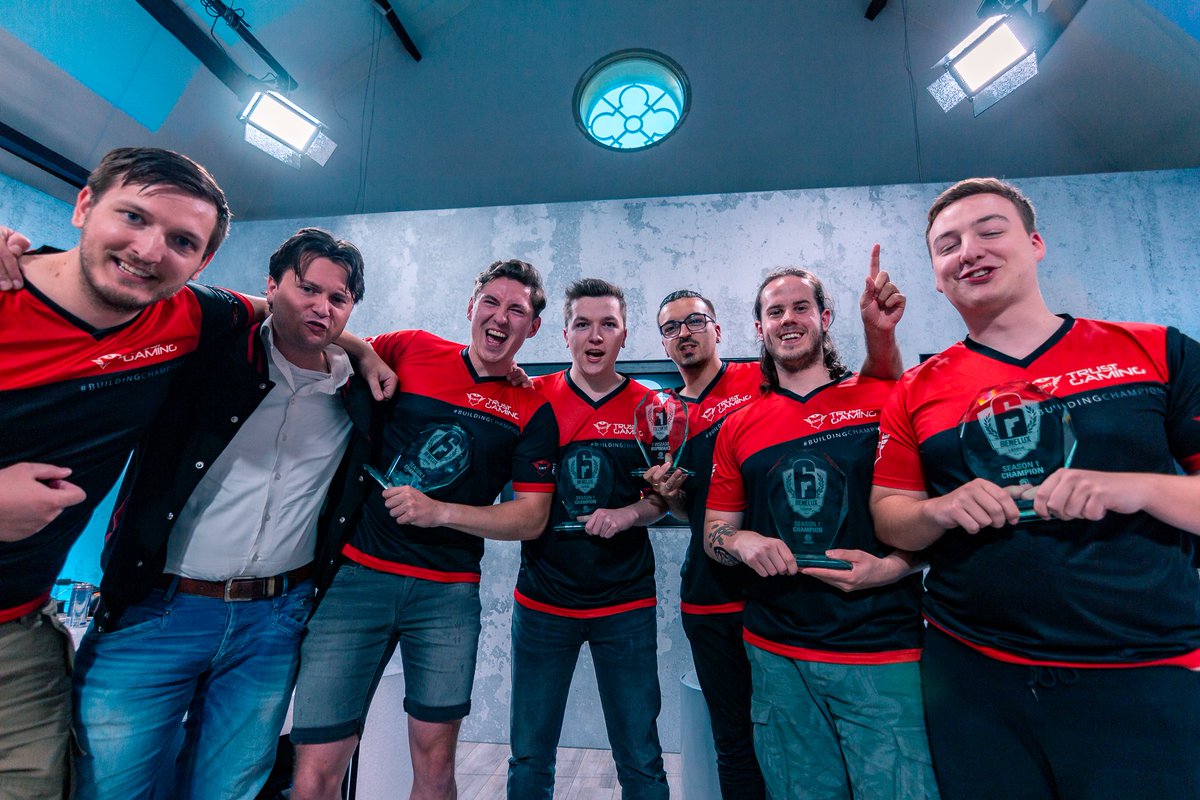 Farooq, Steed, rxwd, sNKy and NoerA
Leonski, Avaiche, Deapek, Quadzy, Meadzzz, Easy and Anthony (their two coaches)
Leonski, Avaiche, Deapek, Meadzzz, Easy, DocYen and Anthony (their three coaches)
This means that while the Defusekids team are looking for their fourth title, just Avaiche and Leonski remains from the Season 1 winning roster.
While this season's lineups contain no Pro League players, previous seasons have included the players of SlebbeN, Kantoraketti, sNKy, f0nkers, Gomfi, Korey, and KS, while KiXSTAr, z1ronic, Milosh, Pengu, and Jess have all been invited to the caster and analyst desks, helping to elevate the league's international reach.
This could also change should Defusekids be promoted to the Pro League possibly elevating the league to one of only three ongoing nationals with Pro League teams as of playday five.
The Talent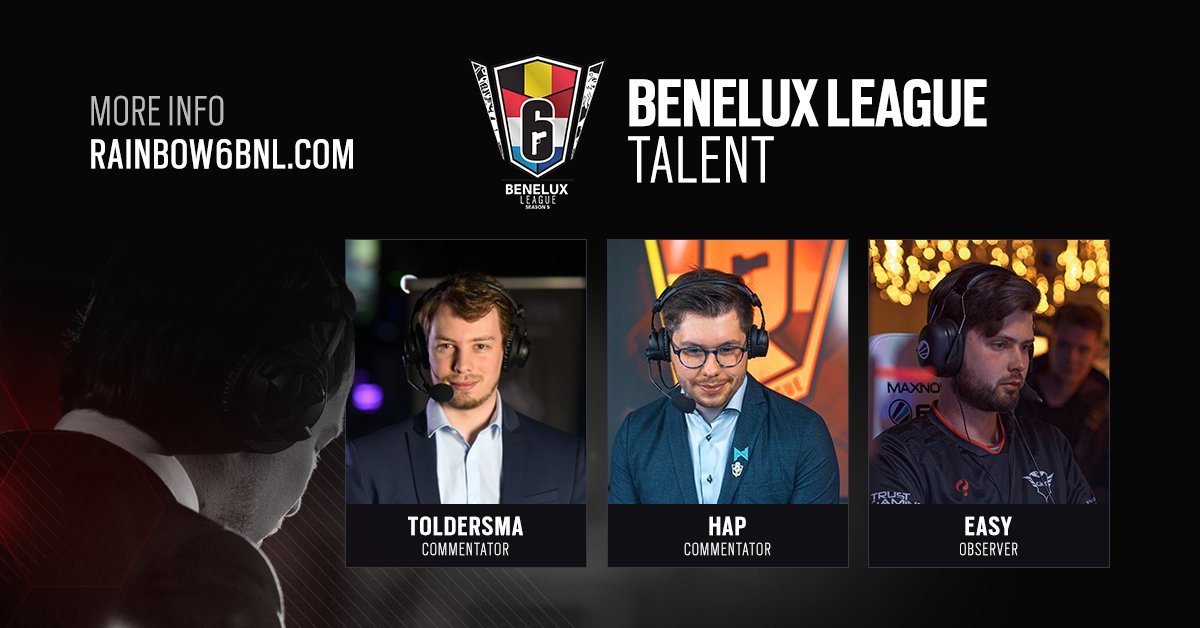 This season will see the return of the long-time and well known Benelux casters of Stijn "Hap" Hapers -- caster since Season 1 and the Pro League Season 9 SiegeGG Caster Predictions winner -- and Thiadrik "Toldersma" Oldersma -- also a CS:GO caster -- who has cast almost every R6 Benelux event to date. Finally, Stephan "Easy" Kemink, will also be returning as the league's observer for this season as he has done for the previous two.
Crucially, this season the league will be cast only in Dutch rather than English to "provide for the demographic audience [they] mainly want to reach".
As well as these established names, the league also advertised for a new Dutch-speaking caster to join for future events:
Keep an eye out here at SiegeGG for news, stats and video updates of the league as the games happen!