The Japanese R6 scene has been one of the biggest in the world since their introduction to the Pro League in Season 6. Since then the region has been represented in four Pro League Finals, with NORA-Rengo finishing Season 8 in joint-third place, and all four Majors peaking at the last Six Invitational in which NORA finished in joint third once again.
Now, as the region sits in an all-time low point with no representation at the last Pro League Finals in Japan or at the upcoming Six Invitational, the nation sees its very first domestic event take place in an aim to reinvigorate the region in 2020 onwards.
Jump to:
The Format

Spring/Summer Finals

Autumn Finals

Open Qualifier

Playoffs and LAN Finals
---
The Format
While the actual format of the tournament changed a number of times, in the end the tournament can be split down into six stages:
Online Open Qualifiers in Spring (June) and Summer (August)

Spring/Summer LAN Finals with the two winners of the two prior events

Autumn Online Open Qualifier

Open Qualifier to find the top two teams remaining

Online Event Playoffs inviting the winners of stages two, three and four

The top two from the playoffs meet in a LAN Final
This incredibly drawn out format was made worse with multiple stages being cancelled or reorganised, however now, eight months after it started, four teams remain who will play this weekend to find which two will meet in March to fight for the ¥3,000,000 (~$28k or ~€25k) prize pool.
Spring/Summer Finals - CYCLOPS athlete gaming
The first of the four teams we will see this weekend made it after defeating FAV gaming at a LAN event held at the Tokyo Games Show. After FAV qualified for the event by sweeping their opponents in the Spring qualifier in straight maps, CYCLOPS then joined them by defeating FAV in the semi-finals of the Summer qualifier in one of the closest games of the year ending 6-8, 8-6, 8-7 in which the final round came down to a frantic 1v1 with two seconds remaining:
This victory then set up a rematch between these two teams on September 14th on a LAN environment just before the second half of Season 10 kicked off with them set to play once again on September 18th in the Pro League. While this did cause worries that both teams would be saving strats for their latter matchup, it eventually made little difference as CYCLOPS gave FAV very little room to breathe taking them 7-1, 7-4 and cementing themselves as the then-best team in Japan.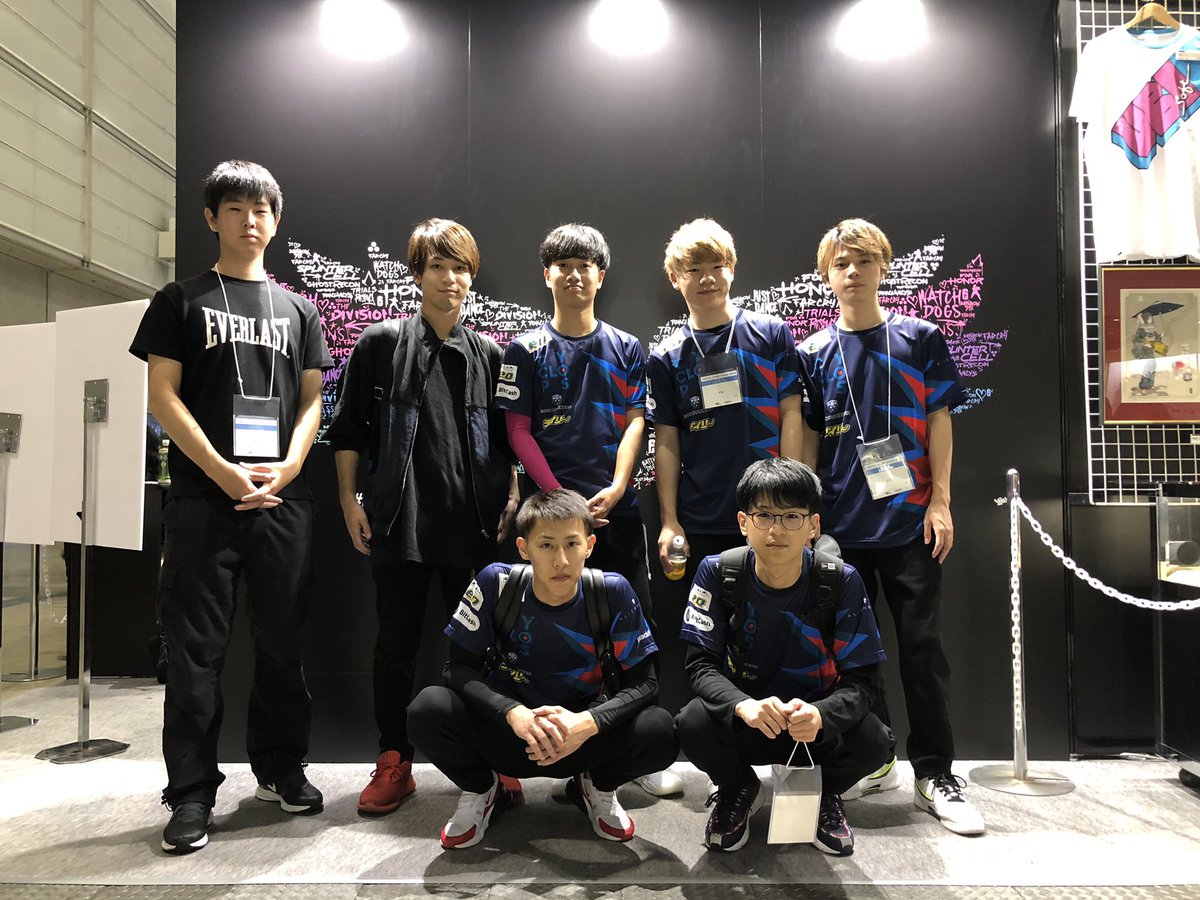 Autumn Finals - DetonatioN Gaming
The Autumn Finals saw a simple open qualifier lead into an online 32-team playoff event. Included in these 32 teams were FAV Gaming once again, their fellow Pro League teams of Takumi Festival, YOSHIMOTO, DetonatioN and GUTS Gaming and two relatively unknown rosters helmed by two ex-eiNs players who attended the 2018 Six Invitational -- Team Northeption led by Shuto "Aroer1na" Nasukawa and PET Nora-Rengo J (NORA's academy team) led by Shinya "prototype_1z" Nishiwaki.
Despite a really hard seeding, by far the standout performers in the event was Northeption who, despite having played in no major event prior to this, managed to knock out GUTS (7-4) and FAV (8-7, 7-8, 7-4) to set up a grand-final matchup against DetonatioN Gaming. DetonatioN themselves had just finished their debut Pro League season in fifth place domestically and had already knocked out two Pro League teams of their own -- Takumi Festival (7-1) and YOSHIMOTO (7-2, 7-4) -- as well as the NORA Academy roster (7-4) showing that both finalists had serious potential going forward into 2020.
Despite the underdog run, the grand-final however was another win for DetonatioN in straight maps thanks largely to Reira who went 25-11 across the best-of-three despite officially being just a stand-in for that event before joining the team a month later. This result meant for the entire event DetonatioN lost neither a map or went to overtime, momentum they then used to push to the grand-final of the Japanese Six Invitational qualifiers a few weeks later.
Open Qualifiers - PET Nora-Rengo J and GUTS Gaming
Next up earlier this month we saw another open qualifier which saw 10 teams be seeded in a double-elimination bracket to find the final two teams to fill out the playoffs. While earlier events had certain big name teams missing, that wasn't the case this time as teams were eager to take their last opportunity to progress closer to the Finals. This meant we saw five out of the six unqualified Pro League teams take part as well as the ex-Pro League team of Father's back (who acquired the ex-NORA player of Ryuki "Ramu" Matsuoka the day prior) and the two previously referenced teams of NORA-Rengo J and Team Northeption.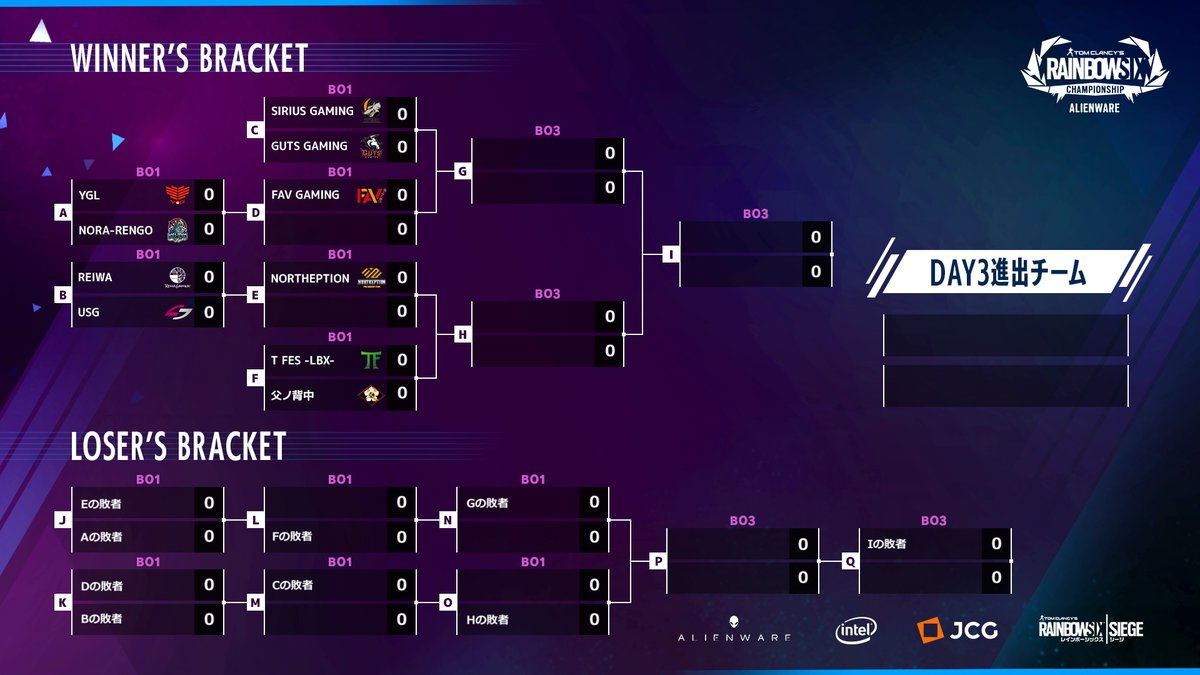 While the Pro League teams of YOSHIMOTO and USG both went out in straight games, the recently formed roster of Reiwa Gaming who were making their debut at this tournament were the hits as they defeated two current and one ex-Pro League team before finally falling in a 7-5 scoreline to GUTS to set up a final four of just the favourites of FAV, NORA-J, Northeption and GUTS.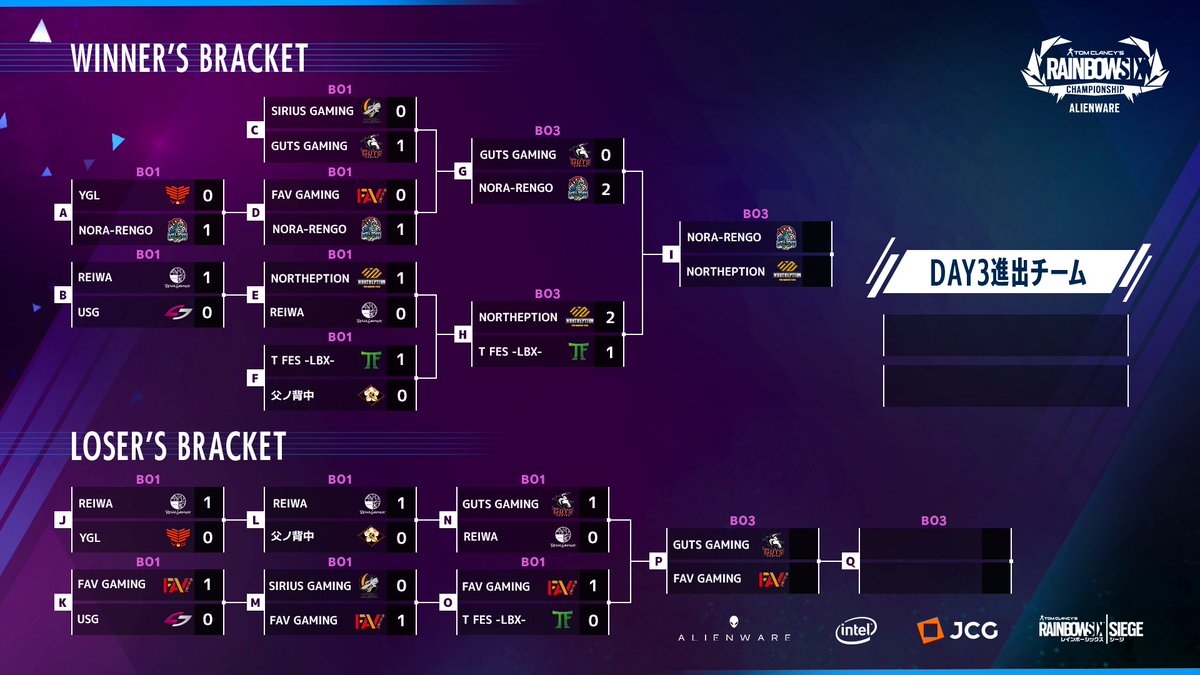 First up we saw the battle of the "underdogs" between Northeption and NORA-J as the two sub-Pro League teams were both one win away from the playoffs. While the game went to all three maps -- NORA's first time doing so in the tournament -- none of the maps were close as a 7-3 win on Bank by NORA was responded to by a 7-1 win by Northeption on Villa as each team picked and won a map they had won previously in this same tournament. This meant the decider map came down to Coastline which both teams had very closely won during day two, however, this was a stomp as NORA had very little trouble winning the game 7-2 to progress onwards.
Next up we had the two Pro League teams face off with the victor to play Northeption in the losers' final. While FAV Gaming is likely the better known team and above GUTS in the Pro League at the time of writing, they have not taken a single map from GUTS since the 2019 Invitational qualifiers making this quite an uphill climb. This performance gap was very clear as the ex-NORA players of Yasuhi "CrazyPapiyoN" Nakajo and Takumi "JJ" Iwasaki led GUTS (who are coached by another ex-NORA player of Yuya "Cloud" Inoue) to a clean 7-4, 7-2 victory over FAV who was outmatched throughout the game.
> Rainbow Six Siege ALIENWARE CHAMPIONSHIP 🏆DAY2
🌟LOSERS semi-final 🌟
GUTS Gaming victory in GUTS Gaming vs FAV gaming! GG ✨
And so, finally, the qualifier ended with Northeption vs GUTS for the final place in the playoffs. Northeption's great run came to an end as they picked Villa for the third game in a row and was punished for it. After beating Takumi Festival 8-6 on it and NORA-J 7-1 on it, GUTS used these VODs to counter strat them and take them down, 8-7 here. Now with GUTS in the lead with their own map to play the game was theirs. GUTS mopped up the game 7-3 to end the series and book themselves the final spot in the playoffs.
Playoffs and LAN Finals
CYCLOPS athlete gaming - Anitun, SuzuC, gatorada, BlackRay and Ayagator
DetonatioN Gaming - Yura, MarineSky, febar, Yahoo and Reira
Nora-Rengo J - prototype_1z, Candy, Shift, iZRO and VaNiSh
GUTS Gaming - CrazyPapiyoN, Lily, Simotuki, JJ and Li9ht
And so, this is where we're at now. The winner of the Spring/Summer Finals, the Autumn Finals and the two Open Qualifier teams will this weekend face in a single-elimination best-of-three playoff seen below with the grand-final taking place on March 15th at the dedicated R6 Festival event.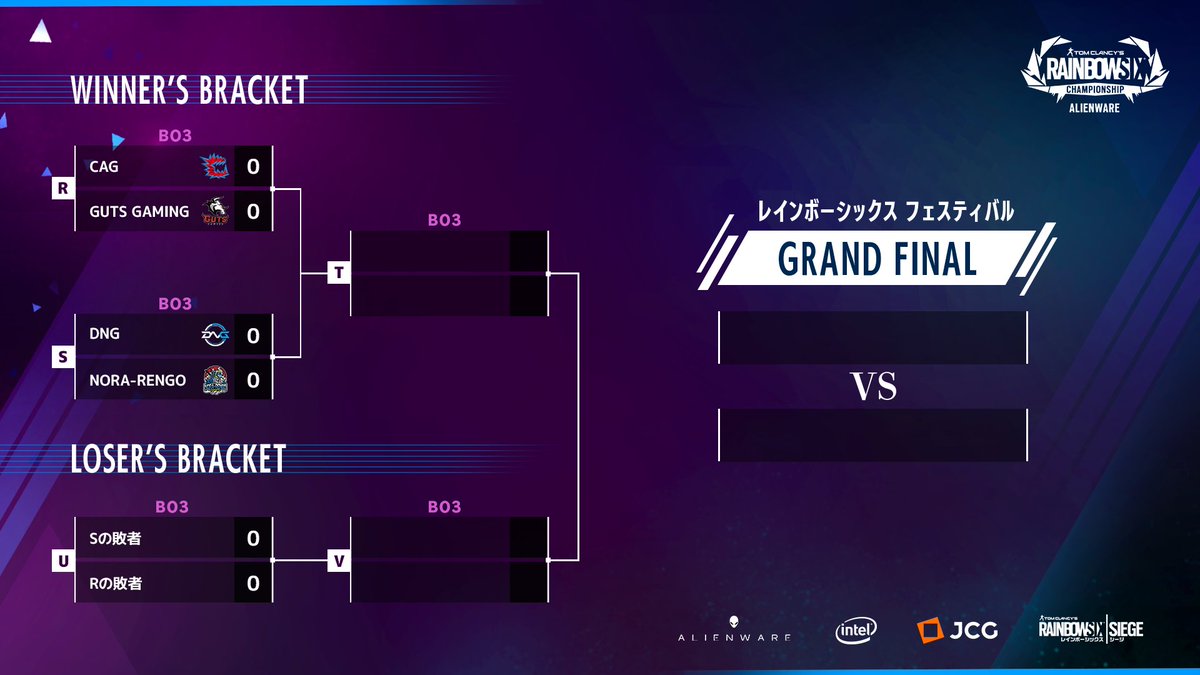 With CYCLOPS topping the Pro League in Season 10 and currently in Season 11 as well as topping the Japanese Six Invitational qualifiers, they come into this event as the very clear favourites, however, both NORA-Rengo's Junior team and GUTS which includes the core of NORA's Season 7 Finals roster both have shown themselves to be serious challengers going into this tournament and throughout the rest of 2020. Finally we have DetonatioN who since their qualification has fallen quite off as they sit down in fifth in the Pro League meaning if they want to be taken seriously in this tournament they'll need an early win against NORA-J.
This weekend's games will kick off from 12 PM JST (4 PM CET) on Saturday with the semi-final and first losers round followed by the winners and losers Finals from Sunday onwards. Details about the R6 Festival has yet to be revealed, however a lottery for tickets (which cost $130 for a single day event) has already occurred.