The Pro League Preview series will be your guide to the upcoming Pro League season. Each article will discuss, by region, the teams participating, the storylines to follow, and give our opinions on the final standings.
Note that the final standing predictions are the author's alone, but can serve as your guide to form your own opinions (which you are free to share with us on Twitter or in the comments section below). Today's preview will cover the South Korean subregion in the larger Asia-Pacific (APAC) region.
---
Last season saw the affirmation of Korea being the domain of C9, where they won all their matches. The runner-up was TRIPPY, who secured a spot at the APAC Finals with 20 points. In third place was SCARZ, who failed to repeat the results of the previous season, not managing to make it to the APAC Finals. Last place was occupied by Team uR, who could only get two points during the season, forcing them to regain their spot through the Challenger League, with the team rebranding to Axiomatic.
These are the four teams that will be playing in the upcoming South Korean Pro League Season, with the lack of teams due to mandatory military conscription for young males:

Cloud9

Trippy

Scarz

Axiomatic
Unlike other articles in this series, though, there will be no predictions made in this one as the author is a coach for SCARZ.
Axiomatic
Roster: Flux, Siral, Nero, LNOEE, RBT, HI_IM_JIN_00
Coaches: N/A
New Arrivals: N/A
Departures: N/A
The Underdogs
Axiomatic are coming off the back of a very bad poor Pro League season, but they showed that they have what is needed to compete at the top level of South Korea in the Challenger League, beating strong teams like Talon Esport, who were the favorites to take first place. Their play style is very different compared to the rest of the region, focussing more on a slow and patient approach to the match compared to their counterparts' more aggressive styles.
Now, it all depends if they are able to continue this winning streak against stronger teams, an area where we may see Axiomatic begin to struggle.
Cloud9
Roster: EnvyTaylor, h3dy, SweetBlack, Nova, OCN
Coaches: N/A
New Arrivals: OCN (Cloud9, coach)
Departures: Neilyo (FA), CATsang (FA), SummerRain (retired)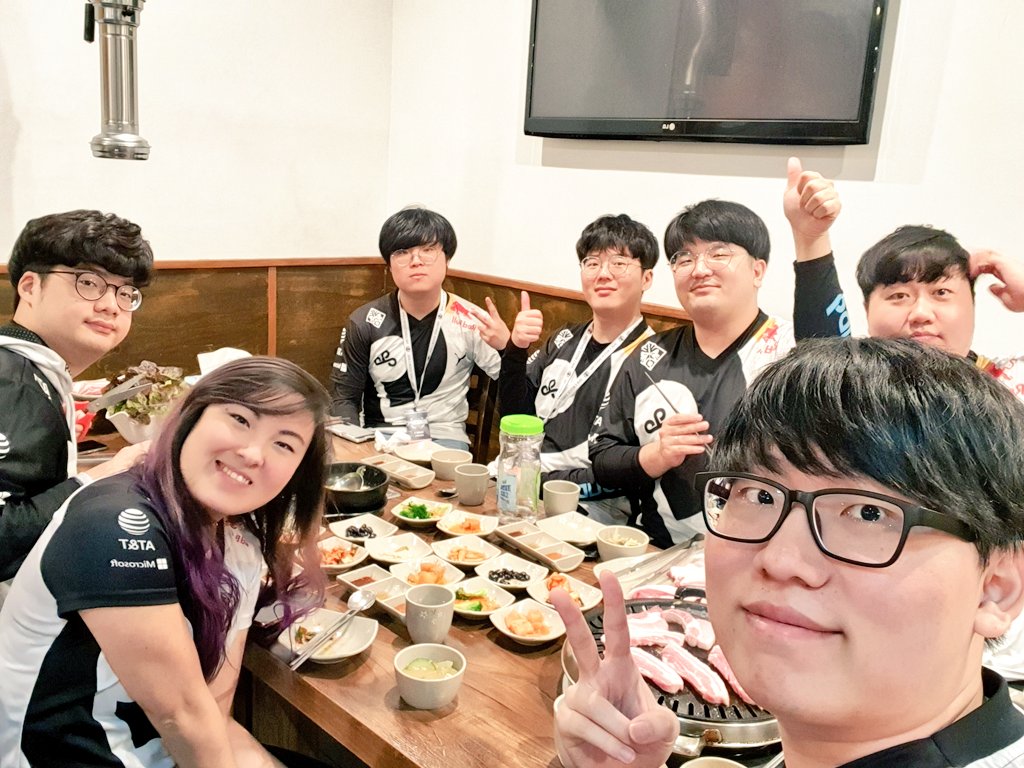 Is the Cloud9 Dominance Over?
Cloud9 has always dominated the South Korean scene, even when the tean had been known as mantisFPS, but could have never progress further than the group stages at international events unlike other APAC teams such as Fnatic and NORA-Rengo. However, since the Six Invitatational 2019, the team has failed to make it to every international event. The problems have grown for Cloud9, with the team's coach SummerRain having decided to leave and pursue his career as a caster. CATSang also has been dropped, with OCN set to make his comeback as a player after having coached the team throughout his military service.
What's more, their win in the Korean Six Invitational 2020 closed qualifier was also extremely narrow. The team first lost to TRIPPY before taking two grand finals to beat them -- with the second one going to the final round of the final map. Despite all the problems that Cloud9 are going through right now, though, they are still the favorites to get that first spot in South Korean Pro League. The only question remains -- how close is it going to be?
SCARZ
Roster: Demic, ileven, Kanos, yass, DongSik, Crazyboy (substitute)
Coaches: Revi, Hybrid
New Arrivals: Kanos (Talon Esports), yass (FA), DongSik (FA)
Departures: JungGoon (FA), Roy Mikelate (SCARZ Korea, general manager)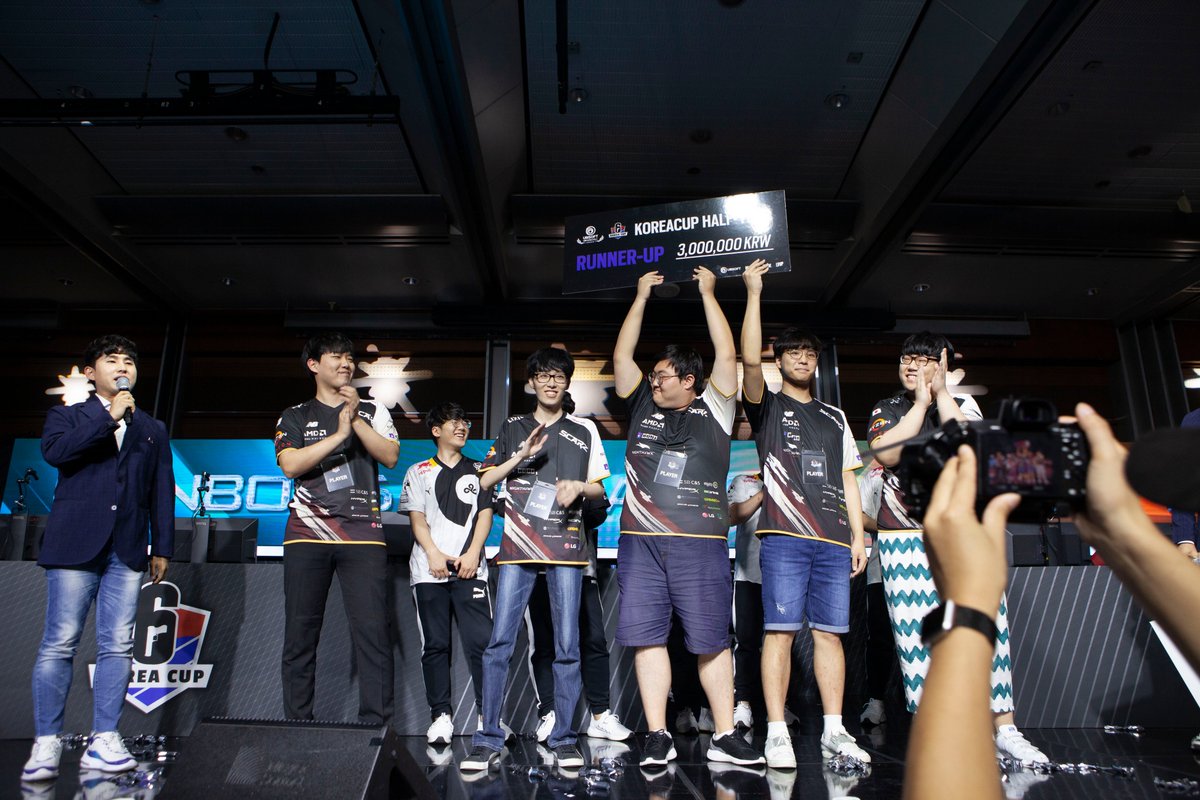 Will they have their revenge?
SCARZ is probably the perfect definition of inconsistency, having had moments where they were close to a very big upset and others where they were destroyed by the opposition. Last season, they failed to qualify for the APAC Finals, having been slow at the start of the season, and only began to mount a comeback at the end. This upcoming season will see them play with a very new and particular roster, but only time will tell if these changes will be the right ones.
For now, it looks like they are slowly improving, but are still struggling with consistency as seen in the Korea Open, where they won against TRIPPY with a score of 7-4, but lost to Cloud9 and Talon Esports in two very close matches, 6-8 and 7-8, respectively. This season, the team's goal will be to get back the spot that they had lost in the previous season and then onwards to breaking Cloud9's stranglehold over the scene.
TRIPPY
Roster: YEONGJI, Templat, WATB, PJH (coach, substituted in), Simple (substituted in)
Coaches: DongUk, PJH
New Arrivals: PJH (F/A), Simple (F/A)
Departures: JamSuHwan (F/A), MaeQ (F/A)
Only Second-Best or More?
Last season TRIPPY, were not just the team in the shadows of Cloud9, they were the team that proved young talents can come also from South Korea. After qualifying from the Challenger League to the Pro League, they were able to earn a spot at the APAC Finals in that same season. Right now, however, their situation is not really great, being forced to play with two substitutes, and this was visible in the team's results in the first ffew play days of the Korea Open, where they lost four matches in a row.
Nevertheless, TRIPPY is still considered the second-best team in South Korea, and even if all the problems that they are having now do not ensure perfect results for the upcoming season, it is always better to avoid underestimating them as they have shown already they are not a team that gives up. With a historic win against Cloud9 in the Six Invitational online qualifier, and having been one round away from repeating that feat, they are surely a team to watch this season.
---
We encourage you all to use this as a launching point for forming your own opinions, and hope this will serve as a guide for all viewers, new and experienced! Be sure to tune into Pro League Season 11 when it kicks off on January 8th, at 12:00 am CET/6:00 am EST, to see how these predictions hold up as the season progresses.