James "Sternab" Parkinson has been present within the Rainbow 6 scene for quite a while, however, he rose to popularity thanks to a large volume of games cast over the past 18 months. Leagues and tournaments include Seasons 1 and 2 of the OGA Pit league, the Challenger League in Europe and North America, the Six Invitational Qualifiers, and many more.
Aside from his impressive casting portfolio, Sternab also has some history with the playing side of things. During Year 1 of Rainbow 6, Sternab played a fair bit competitively until his team ended up disbanding. Sternab was also a coach for the former Polar Ace esports team, featuring Yoggah, DotD4sh, Beauloo, Descriptive, and E-X-O, as well as the previous Epsilon eSports roster during this season of the CCS.
Now, this weekend he cast his very first LAN event of note (following appearances at the very small epic.LAN and Scottish Esports League events) at the OGA Pit Minor which included eight very high-level teams, had a prize pool of $75,000 and was eventually won by Team Liquid (which you can read about here). We spoke to him about the event and the upcoming Six Invitational:
Firstly, how did you find casting your first notable LAN event and in which ways did it most differ from an online or studio cast?
I found it amazing, we had a few issues on Day 1 and I wasn't used to doing an analyst desk segment before so that was new to me. It is a very different environment and getting to actively meet all the players and support staff and talk to them about the games gives you a lot more insight in person than it does online, honestly.
Starting with EU and APAC, what would you say went wrong for those teams?
For EU, I think G2 Esports came in with very high expectations and heavily underestimated MIBR, and I think the same to a certain extent happened with Secret. With BDS, I think they had a lot of good ideas with what they wanted to do but they faced probably the strongest Liquid we've seen in a long time. For NORA-Rengo in particular, I don't think that this team has been up to its highest strength in a long time and I think they're still struggling with recent roster changes, too.
Slashug has made quite an impact on Luminosity Gaming but, after finishing last season in fourth place, do you think this is enough to push Luminosity even further up the table?
Slashug definitely showed up in the first game against Secret but it's still clear they need some time to get used to him. They've gone through a lot of roster changes this year and it's my belief that they've now found the roster that works for them.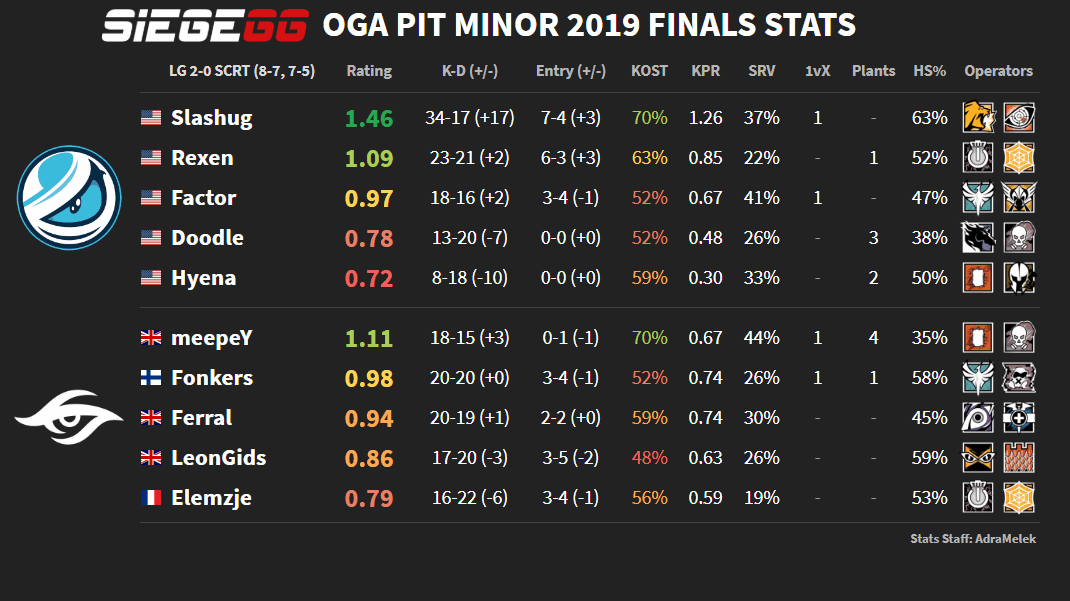 The US Nationals kick off next weekend so, with these performances from Spacestation Gaming and Luminosity Gaming, and the recent roster changes for Evil Geniuses, DarkZero Esports, Team Reciprocity and Team SoloMid, who do you favour to take the title?
It's going to be an interesting tournament with the recent roster moves. TSM is definitely one of the strongest teams at the event, but personally, I favour DarkZero to take the entire thing with their recent addition of Skys.
LATAM saw the best performance as a region since Year 2 of Rainbow Six. What exactly did we see here from them that elevated them from their usual finishes?
I think it's more the individual teams that went rather than LATAM as a whole. Liquid has had a string of really good performances recently and really nobody should be surprised to see they won it. MIBR seem to have come out of nowhere recently after a bad PL season, but they've historically and recently been a strong Best-of-Three team. We saw them drop a map against G2 but they then pushed themselves back into the race.
How can OGA improve for its next event?
Obviously, it should go without saying that the technical issues and stream delays were unacceptable but there were certain things around Rainbow 6 specifically at LAN that OGA didn't understand. I won't go into too much detail, but I think they'll be a lot more prepared when it comes to dealing with the game.
The next big event coming up is the 2020 Six Invitational. With 11 teams now confirmed, who do you favour to take the title?
I would say either Na'Vi, Team Empire or Liquid, but honestly any of the teams that qualify could easily take it. It's mostly seemed to be who just shows up on the day and we've seen great performances from those three teams recently.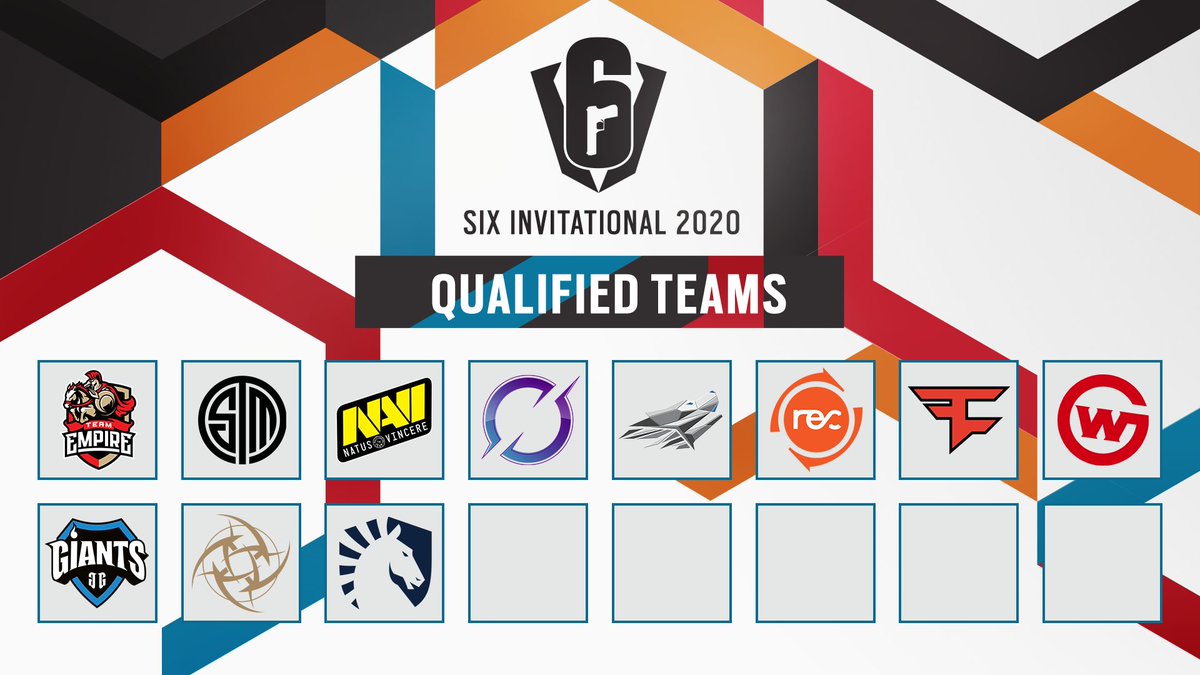 Finally, do you have any messages to fans and viewers?
Thanks to everyone who has supported me. I've made a lot of mistakes regarding Rainbow Six Esports this year, but because of my fans and supporters, I stuck with the game and repaired some relationships rather than just move on. I love this game and I have no intention of moving off of it anytime soon.
---
Keep an eye out here at SiegeGG for more interviews concerning the OGA Pit and the upcoming Six Invitational and to learn more about Sternab check out our previous interview with him at the 2019 Six Invitational below: