The ESL Benelux League saw qualifiers begin last August with the best-of-one map round-robin league kicking off a month later. Now, a month after the regular season ended, the top four teams will travel to the Netherlands for the fourth Finals to battle for the title and the winner's payout of €4,500.
Jump to:
Teams
Trust Gaming
Leonski, Avaiche, Deapek, Meadzzz, Easy and DocYen (their coach)
The two-times Benelux champions of Trust comes into the event as the clear favourites with six wins and one draw during the regular season and almost a complete sweep of tournaments over the last 18 months. Despite this success in their own region, their European dream took a major hit recently after they failed to keep their Challenger League spot in Season 10.
Trust first qualified for the Challenger League in Season 9 where they finished in fourth before losing 1-7, 8-7, 1-7 to Vitality in the league's playoffs which guaranteed them an invite for Season 10. This season, however, was much less successful as they achieved two wins and two draws across their 14 games finishing in seventh place meaning they will have to requalify for Season 11.
This setback, however, will likely motivate Trust to push forward to become the first-ever back-to-back champions of the league despite playing with their coach of Easy substituting in for JinxedOwl, starting with a win versus Team FRAG.
FACT Gaming BNL
Xoogle, Zeus, Spordos, Prophet and Oraghon (their coach and stand-in)
FACT Gaming went through the online season with defeats against Trust Gaming (1-7) and Aura Esports (2-7) -- the first and third seeds -- while defeating the five other teams. This performance was quite a surprise for many considering their lack of experience with JTc, Prophet, and Spordos having never played in any leagues prior to this season before.
With a semi-final matchup against Aura Esports (now known as Epsilon eSports) who have already defeated FACT in an extremely one-sided 7-2 scoreline on the final day of the season, this rematch should definitely be an interesting one.
Epsilon eSports
Staed, Judge, Drater, JP, Doggon and eaglemees (their coach)
Epsilon eSports, previously known as Aura, lost a single map against fifth-seeded LAGr Gaming through the league and was the only team in the league to not fall to Trust Gaming as they drew to both them and Horus Esports (now known as Team FRAG).
The team will now be led by their star player of Staed, who won Season 2 of the league and finished runner-up in Season 1, to the Finals as they hope to make a name for themselves and cause an upset against Trust once again on the main stage.
Team FRAG
Dark, TigerB, Kabouter, Badger, Lancelottt and Hixcap
Finally, we have the fourth seed of Team FRAG (previously known as Horus) who achieved one draw against Epsilon, two defeats against FACT and Trust and four wins which put them on 13 points, just two below FACT in second place.
Throughout this season, the team made two roster changes as the Season 1 and 3 runner-up of Kabouter joined to replace Zend and the Benelux League veteran of TigerB joins the team initially as a sixth player. They will be hoping the change in players and organisation will help them in their very tough opening game against Trust despite their 2-7 defeat to them in the regular season.
Previous Events
The last year and a half of the Benelux region's events have seen just two teams take the tournaments:
Craxan, Avaiche, Snuf, Leonski, Sant0ss and Anthony (their coach)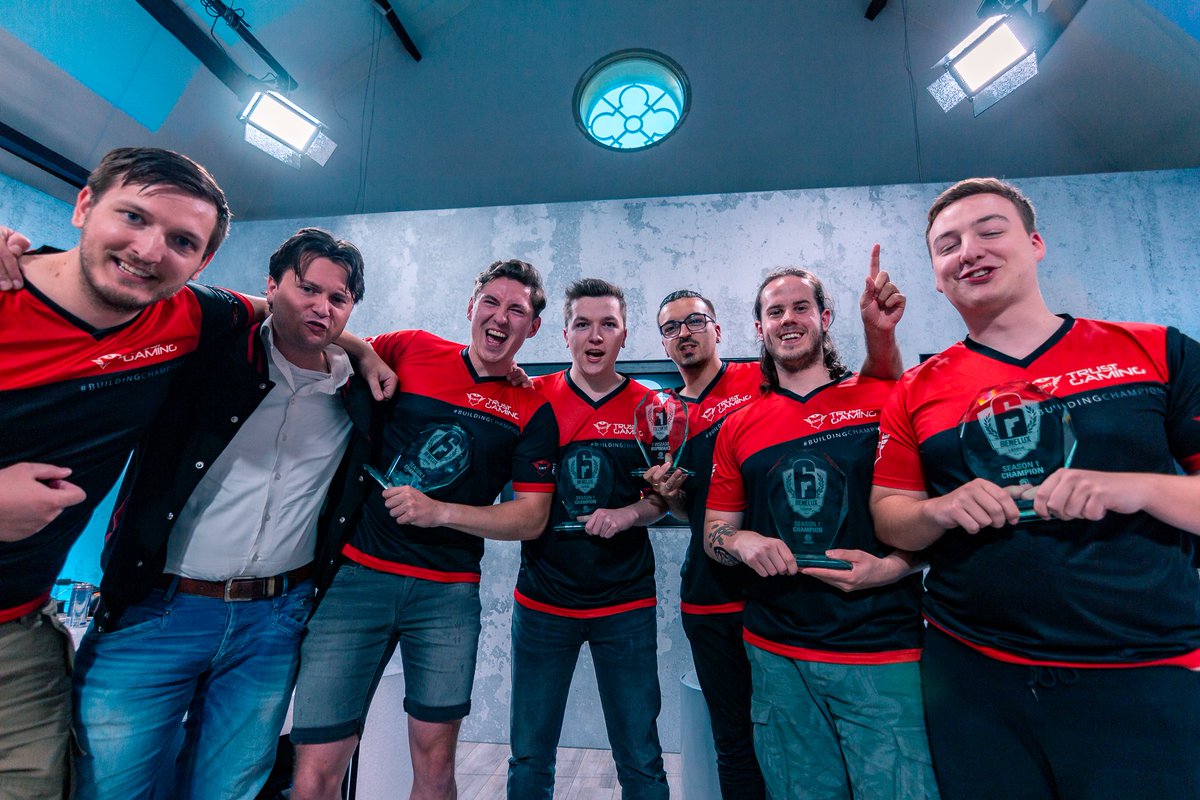 Farooq, Steed, rxwd, sNKy and NoerA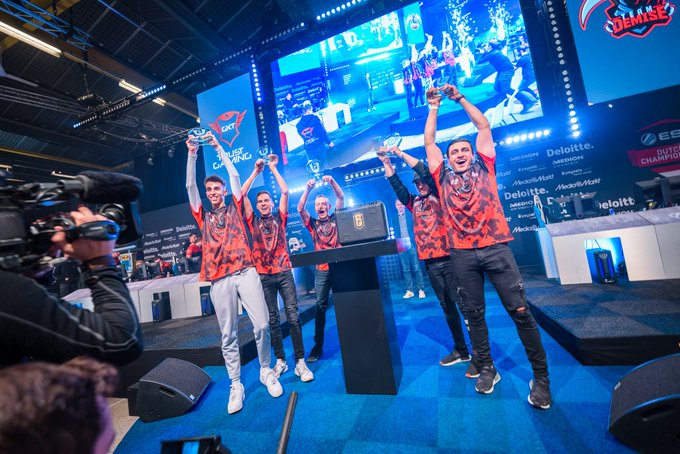 Season 3: Trust Gaming
Leonski, Avaiche, Deapek, Quadzy, Meadzzz and Anthony (their coach)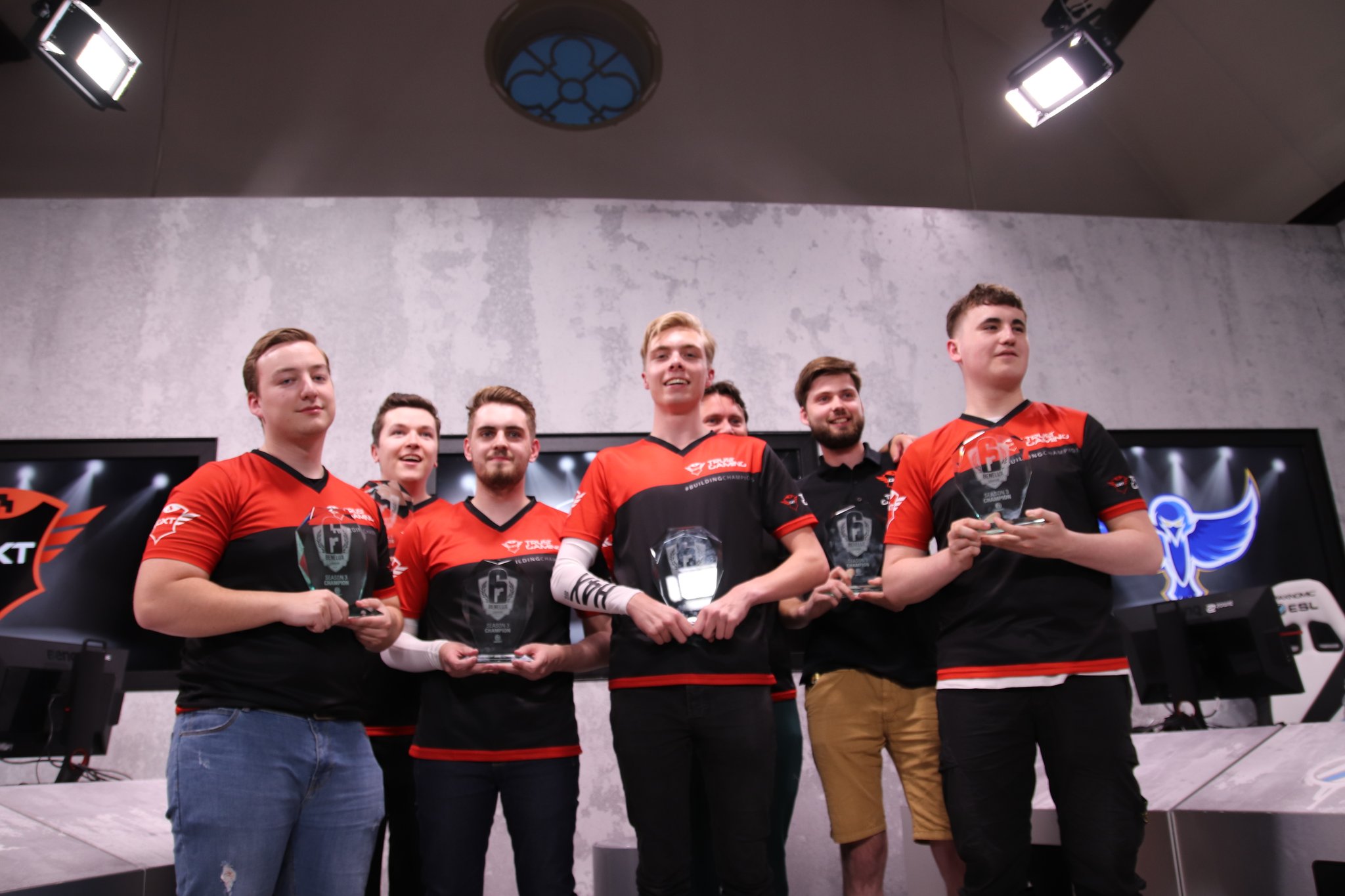 As well as this, the Benelux region recently saw the DreamHack Rotterdam 2019 event which was won by Trust Gaming in October.
Trust Gaming will, therefore, be the firm favourites to win the final Benelux event of the year, as they play for both the title and $13,500 prizepool which will be split up the following way:
LAN Finals:
1st: €4,500
2nd: €2,500
Joint 3rd: €1,250
Regular Season:
1st: €750 - Trust Gaming
2nd: €500 - FACT Gaming BNL
3rd: €250 - Aura Esports
4th: €225 - Horus Esports
5th: €175 - LAGr Gaming
6th: €100 - ECV esports
Broadcast
The games will be played on Saturday, December 14th on the rainbow6bnl Twitch channel starting at 2pm CEST and with a grand-final scheduled at 8pm the same day. The games will be cast by the regular Benelux name of Stijn "Hap" Hapers and the Pro League caster of Michael "KiXSTAr" Stockley while KiX's usual co-caster of Ghassan "Milosh" Finge will act as the desk host and, finally, the ex-Benelux player of Anthony "Anthox" Kremer joins as the analyst.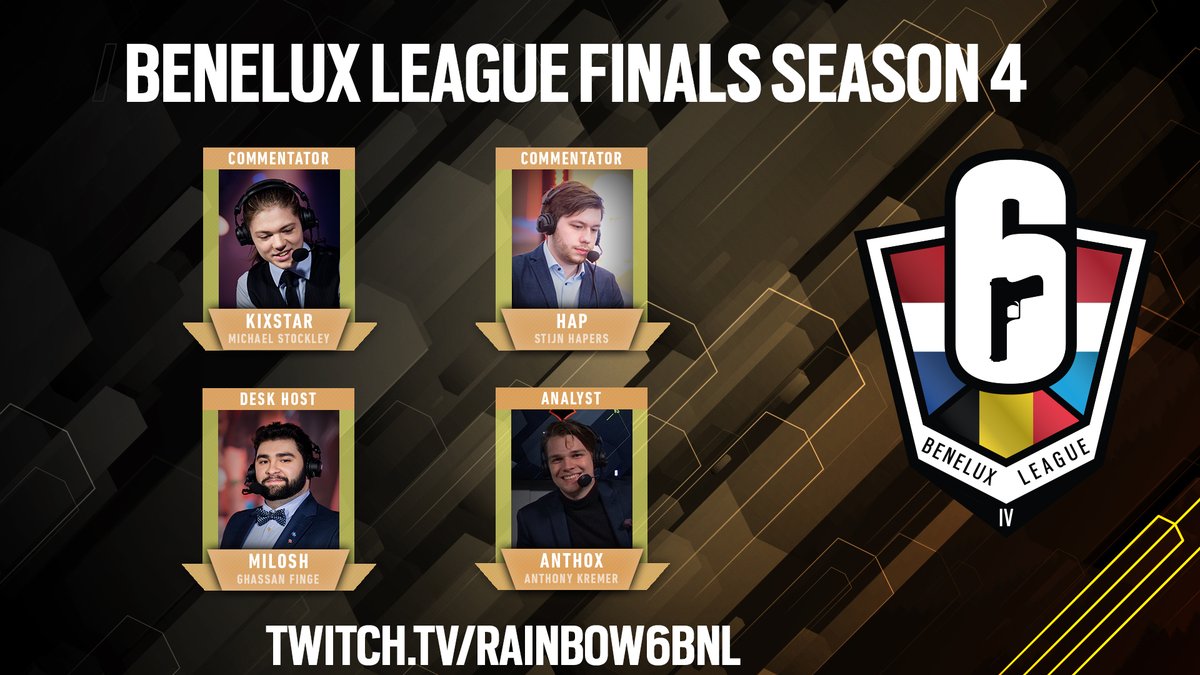 This will be the first time the Finals take place outside of Haarlem in The Netherlands as it moves around 40km South of there to the Esports Game Arena. There there will be giveaways as seen below while the Dutch Ubisoft Store will see sales over this week.
To celebrate the Benelux League Finals there is a #RainbowSix sale on the Ubisoft Store! In addition, we also give away a package for 2 people. Who would you share this package with? 🏆
---
Keep up to date with the Finals of the Benelux League, PG Nationals and US Nationals happening over this weekend right here at SiegeGG!