With six Season 10 Pro League teams in action across the past few weeks, fighting for the ESL Premiership Winter 2019, Russian Major League Season 3, or the 6 French League 2019 the combined $70,000 to play for certainly had its fair share of zeros and heros. Here's a quick roundup of what happened.
Jump to:
6 French League 2019
Giants Gaming: Hicks, risze, Alphama, AceeZ, korey and Crapelle (their coach)
Team Vitality: Spark, BriD, BiBoo, Quaal, Stigi and Lyloun (their coach)
PENTA: ENEMY, RevaN, Hungry, blas and Krunch
Izidream: Chaoxys, P4, Dirza, Shiinka, KuQuS and DraZ (their coach)
Prize Pool: €30,000 ($33,000)
Taking place on the first weekend of November, the conclusion to the six-month-long French national League saw almost 8,000 people tune in across the French and English language streams. The regular season had ended with the three Pro League teams finishing in the same order that we saw in the Pro League, putting Giants as the favourites going forward. The lone team not participating at this level was Izidream, who had shown their worth regardless, having drawn against Vitality and PENTA (as well as having received a forfeit victory over PENTA) to get here.
Izidream began the day by surprising everyone as they took map two of Coastline from the top-seeded team in Europe, Giants Gaming, before getting within two rounds of the win outright on the third map. This was in part thanks to the standout performance by P4, who not only tied with risze for the most kills in the game, but also achieved both a 4k and two triple kills against the Giants.

The much hotly-anticipated semi-final of Vitality vs PENTA followed this up, but PENTA never showed up. Their substitute of Benjamin "Krunch" Ploton was the best performing player with a very low 0.85 rating, while blas on Ash ended with a 0.65 K/D and the team's two top fraggers combined got fewer kills than BiBoo alone (14 and 13 compared to 28). On PENTA's map pick of Coastline, BiBoo and Quaal won two separate 1v2s to make the difference in their 7-5 victory, while Vitality then ran through PENTA on Villa as Vitality won five attacking rounds on the most defence-sided map in the game.
This setup the very familiar grand-final between Giants and Vitality, as both risze and BiBoo aimed to win their third French title and the Giants lineup aimed to repeat their 6Cup 2018 victory. This game started out on Vitality's pick of Villa as rounds were traded back and forth to a 3-3 half, meaning the Giants had squandered their initial side advantage. Furthermore, Vitality had very almost taken the lead while on attack following a 1v1 loss by Quaal against AceeZ, a mistake made up for by Spark as they swapped to the defence as he won a 1v3 on Mozzie against Alphama, Hicks and korey to take the lead.
This win ended up being crucial as Giants seemed strong on their attack, also managing to push it to overtime, and then all the way to round 15 where a 1v1 between Hicks and Quaal gave the map to the Giants.
With the Giants winning their opponent's map pick, they made much quicker work of their own of Coastline, going up 6-1 with little opposition before managing to close it out three rounds later, meaning that Giants Gaming were crowned the French national champions.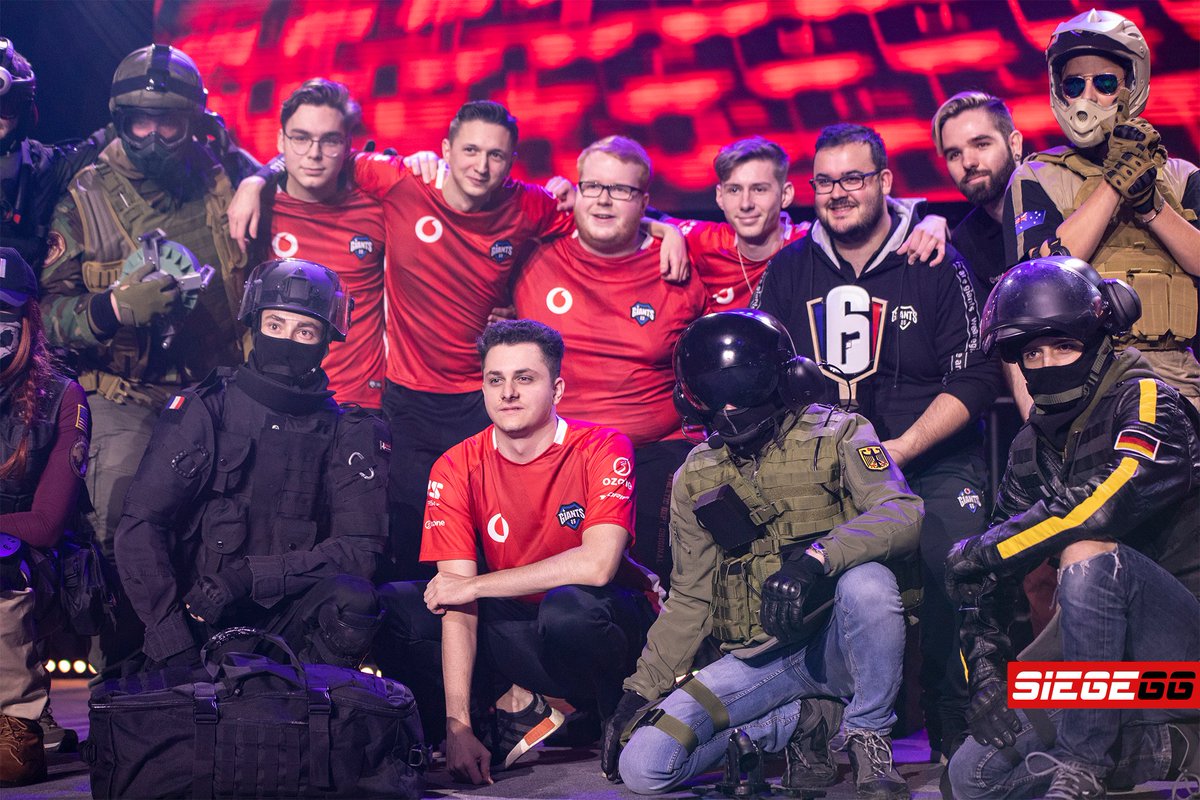 With the 6 French League tournament coming to its close, the next month will see the 6 French Challengers qualifiers take place for the single-elimination bracket in January. Here, the top four teams will earn a combined €10,000 in prize pool while the top two teams will also earn a place in the playoffs against Team MCES and BeKind for a spot in the 2020 6 French League.
Russian Major League Season 3
Team Empire: ShepparD, Scyther, karzheka, JoyStiCk, dan and RayzerGM (their coach)
ForZe: wTg, KaMa, Rask, Shockwave, p4sh4 and Korben (their coach)
Unique Team: flaers0, rush, Toda, Zheka and SmashByAsh
CrowCrowd: namea, J0hnny, Amision, Niko, fr3y and MeDVeD (their coach)
Prize Pool: ₽1,000,000 (€14,200 or $15,600)
Team Empire and forZe met once again to determine who exactly the champions of Russia were as the previous underdogs of forZe prepare to join Empire in the Pro League in just over a months time.
While many people had eyes on the next possible Russian rosters who'll take Challenger League by storm of Unique Team -- who finished 6-6, 5-7 against Empire and 5-7, 3-7 against forZe -- and CrowCrowd -- who almost beat both Unique Team and forZe -- these two teams were largely batted aside in their games versus Empire and forZe, with the two winning nine combined rounds across their six maps. Between each other, however, there was much more of a competition as Unique Team came from behind to take the game 6-8, 7-2, 7-3, cementing themselves as a strong competitor for the Challenger League Season 11 qualifiers.
As for the much more interesting games, while forZe were held to 5-7, 2-7 scorelines on Clubhouse and Consulate against Empire during the regular season, they finally managed to win a map during their winners' finals matchup on LAN. Empire took the lead initially, winning Coastline before a rematch on Consulate went in forZe's favour putting the series down to Bank. The map went all the way down to the final round, where a wall-bang from JoyStiCK onto Rask marked the end as Empire took the series.
The two teams then met again in the grand final, which lacked the competition of any of their other meetings. The best-of-five went quicker than anyone expected, as Empire cleaned up Coastline, Clubhouse, and Border in 7-3, 7-2, 7-3 scorelines, meaning Empire holds the Russian title for the third season running, with Dan being crowned the MVP.
ESL Premiership Winter 2019
Natus Vincere: neLo, CTZN, Pie, Kendrew, Saves and GiG (their coach)
MnM Gaming: pacbull, dats, Drak, Jobka, Nathan and rcuth (their coach)
Fierce Esports: Prox, Alfie, SkilledNath, Keenan and Pengiun
I'm with the boys: Haze, rhysss, TankNinjaz, Vex and Yami
Prize Pool: £20,000 (€23,400 or $25,800)
With Team Secret not playing, it seemed like the Pro League title holders Natus Vincere (Na'Vi) had a virtual free run on their way to their third-running British title, however, the up and coming roster of MnM Gaming looked eager to repeat history and topple a giant well above their level.
The initial semi-finals saw MnM and Na'Vi take on I'm with the boys and Fierce, respectively, which resulted in two fairly one-sided matchups. The two teams' domination during the regular season definitely transferred to LAN despite MnM's inexperience on LAN and Na'Vi's lack of preparation as they both took their opponents 7-3, 7-4, to set up a grand final matchup.
With Na'Vi finding their first major title at the Premiership two seasons ago under the MnM organisation after beating the then-Pro League team of Team Secret, many thought that this new MnM lineup -- which currently leads the Six Invitational open qualifiers ahead of teams such as Izidream, GameWard, Mkers and x6tence -- could find this success once again, but this was not to be. While MnM showed a lot of promise, Na'Vi were clearly the better team throughout, as they took the map 7-2, 7-3, finishing off the shortest Premiership LAN in R6 history.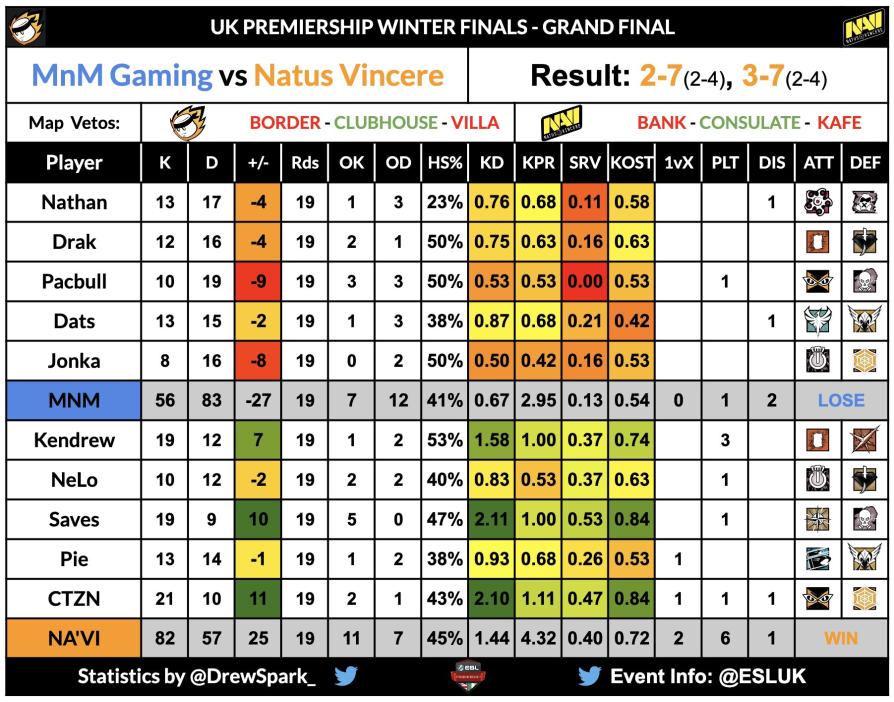 This makes Natus Vincere the very first back-to-back three-time champions of the ESL Premiership across all games, a title they're likely to hold for a very long time.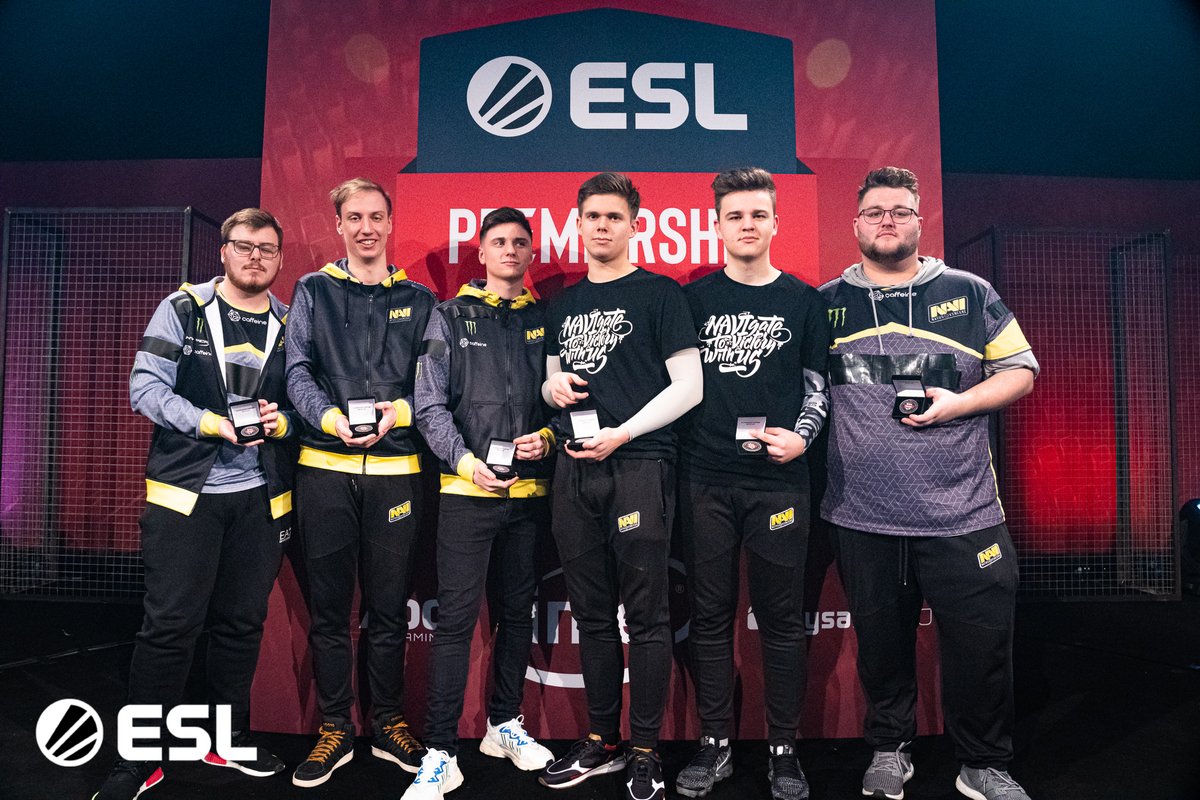 Nationals Around the World
As well as these three premier championships, the last few weeks have seen a number of other tournaments take place in some rarely seen regions.
Masters League Season 3
The Polish region has seen quite a mix of fates over the last few seasons as the only Polish-majority team of PACT lost their Challenger League spot while the Natus Vincere player of Syzmon "Saves" Kamieniak (a previous member of PACT) became the first-ever Polish player to win an international tournament at the Season 10 Pro League Finals in Tokoname, Japan. Now, with none of last seasons' champions in attendance, the top four Polish teams met once again at the Polsat Games Studios in Warsaw to fight for the national title and the approximately $5,200 prize pool.
From the very first game, we saw upsets as the second-seeded Samsung Morning Stars roster (whose core also plays in the PG Italian Nationals) defeated a top-seeded team 2-0 to once gain play against Invicta; their group A opponents who they had lost to during the online season. SMS then repeated this performance in the winners' finals by coming back from behind to take Clubhouse -- which they had lost 1-7 to them a few weeks prior -- before taking the game 2-1 (2-7, 7-5, 7-2) to book a spot in the grand final where they met Invicta once again.
This game was much shorter than their last meeting despite the identical map picks of Villa and Clubhouse, as SMS won 7-2, 8-7 to take the title of Polish champions for themselves.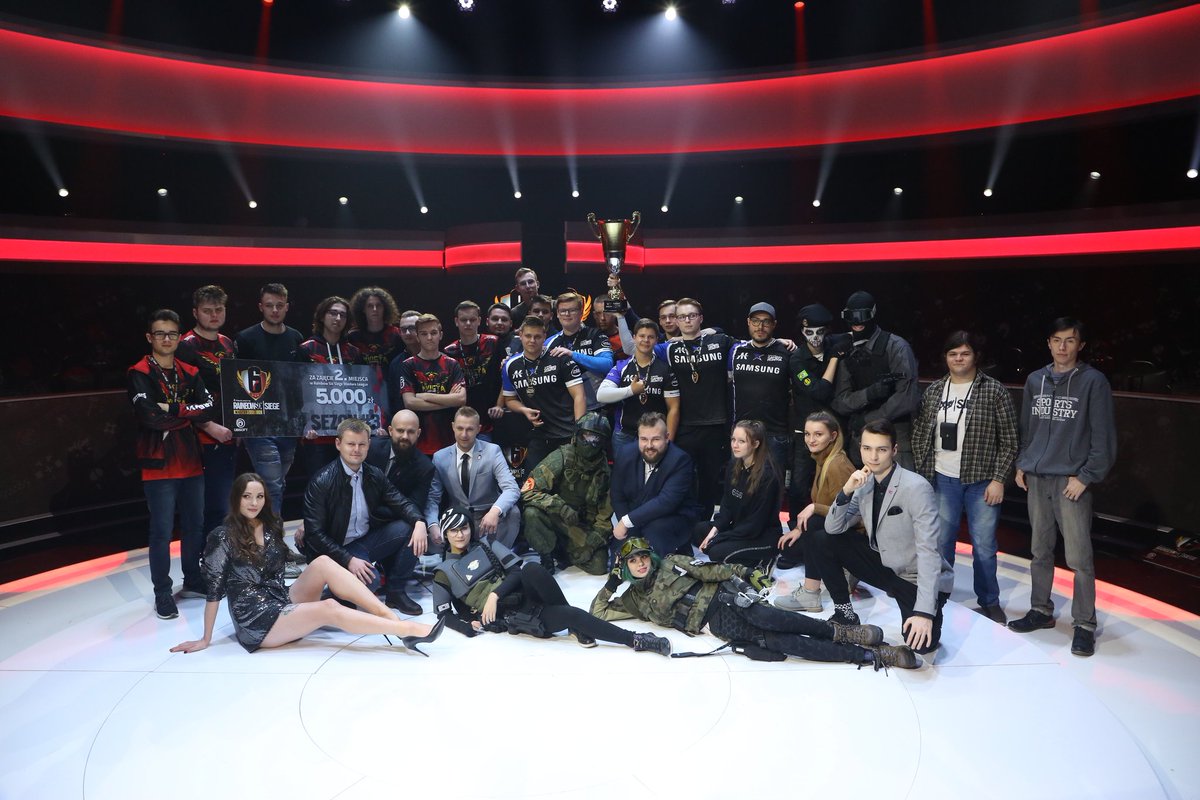 ESL India Series 2019
The first officially supported event in the Indian subcontinent took place last weekend as four teams faced off on a LAN setting in central-India for an approximately $2,800 prize pool. The event itself was somewhat of a walkover for the eventual finalists of Team Quantum G1 and Vector Sports, as every one of the games ended in clean 2-0 scorelines, with the only map to go to overtime coming in the grand final as Vector took the game 2-0 (7-2, 8-6) once again.
Alienware Japan League - Autumn 2019
The Japanese Autumn Finals took place this weekend, as three Pro League teams and the NORA-Rengo junior team fought for the $1,200 prize pool, the title, and for a chance to qualify for the $28,000 Japanese Championship 2020 next March in Tokyo.
While NORA-Rengo J disappointed, going out in the quarter-finals to DetonatioN Gaming, the real surprise came from Team Northeption as the virtually unknown team led by as Shuto "Aroer1na" Nasukawa, fresh out of retirement, knocked out the fourth-seeded Pro League team of FAV Gaming (Aroer1na's old roster) to make it to the grand final. While this does show they are definitely a team to watch in Season 11, they were defeated in straight maps (7-5, 7-2) in the grand final by DetonatioN as they moved one step away from qualifying to the 2020 championship.
Rainbow Six Siege ALIENWARE JAPAN LEAGUE AUTUMN SEASON FINAL Day 2 
DetonatioN Gaming vs NORTHEPTION
Second Map: Clubhouse
7-2 DNG Victory!
Final result 2-0
DetonatioN Gaming is the winner!
Operation League Taiwan and Thailand
The SEA subregion sees two ongoing national leagues in the $10,000 Operation League Thailand tournament which includes the Pro League team of QConfirm (ex-Xavier Esports) and the recently announced $16,000 Operation League Taiwan tournament, both of which conclude with separate LAN events in February.
December's Action
And so to round off the 2019 nationals we have the following nationals:
December 1st - Nordic Championships: Season 4

December 13-15th - United States Nationals 2019

December 14th - ESL Benelux League: Season 4

December 15th - PG Nationals Winter 2019

December (date TBC) - Giants Showdown: Season 3

December (date TBC) - Saturday League: Season 2
At the moment, however, these are reigning holders of each major national title:
Brazil - Team Liquid

The United States - Rogue (now disbanded)

Mexico - Infinity Esports

Canada - Team Canada

The United Kingdom - Natus Vincere

France - Giants Gaming

Spain - x6tence

Germany - OrgLess

Italy - Mkers

Russia - Team Empire

The Benelux region - Trust Gaming

Poland - Samsung Morning Stars

Australia - Fnatic

South Korea - Cloud9

Japan - DetonatioN Gaming

Thailand - Young Blood (now Xavier Esports)
---
Check back here at SiegeGG for further updates on tournaments around the world throughout 2020!