With Evil Geniuses (EG) on the back of their first missed Pro League Finals since Season 5 and their first-ever group stage exit at a Major, and Team SoloMid (TSM) narrowly avoiding the relegation zone after two impressive events, the two teams have opted to swap their two players of Aaron "Gotcha" Chung and Emilio "Geoometrics" Leynez Cuevas. In addition, Evil Geniuses has also signed the former Rogue coach Tristan "Ranger" Pehrson to fill the vacant coaching position.
Geoometrics -- the only notable Mexican player in R6 history -- started competing in R6 way back in Season 1 on the Xbox before transitioning to PC and joining teams such as Elevate, eXcellence Gaming, Counter Logic Gaming, and Most Wanted in Year 2. During this time, he attended both the Season 5 Finals alongside FoxA, where they went out in the quarter-finals to PENTA Sports, and the 2018 Six Invitational with Skys, LaXInG, and Shuttle, where they exited without a win after losing to YeaH! Gaming and Supremacy.
Following this, he joined Rogue, where he qualified for the Season 7 Finals, went out in the quarter-finals at DreamHack Valencia and the semi-finals at the Paris Major, before leaving for Evil Geniuses. In the 15 months since this move, he finished as a runner-up at the Season 9 Finals, went out in the semi-finals at DreamHack Montreal 2019, and was knocked out in the quarter-finals at the 2019 Six Invitational, the Season 9 Finals, and DreamHack Montreal 2018. He now departs this roster to join TSM, replacing his ex-teammate of Gotcha.
Gotcha, meanwhile, has played on a number of tier-two rosters since Season 7 before finally joining the Pro League team of Evil Geniuses initially as a coach and then as a player nearer to the end of Season 8. Since then, he coached the team at both of the last two Majors and at the Season 9 Finals alongside Geoometrics, and played at both the USN 2018 grand-finals and in a number of Pro League games during Season 9 in the place of Geoometrics.
Three months ago, Gotcha left Evil Geniuses for an initial coaching position in TSM. Here, he coached the team to a victory at DreamHack Montreal 2019 before replacing Sam "Jarvis" Jarvis on the main roster and achieved a 1.04 rating (the third-best on the team) for the second half of the season where they narrowly avoided the relegation zone in the final game of the season.
These two players now swap teams as Geoometrics moves to one of the most promising teams in North America and Gotcha returns to his old roster to be reunited with his old teammate from Disrupt Gaming, Morquis "Modigga" Hribar. We briefly spoke to Gotcha about this change:
After the end of Season 10, was there ever a possibility of you staying on as a coach with TSM or were you looking to continue as a player either with that team or another one?
At the end of Season 10, TSM wanted me to continue on to coach them but I was offered a player position on EG and decided to take it. It has been a dream of mine to play Siege professionally and I'm really happy to do with a group of guys I truly believe in and have teamed with before.
How did you decide to return to EG?
I have decided to return to EG because I believe we can win championships together. Formerly I coached NvK, Yung, and Necrox - all phenomenal players, and have previously teamed with Modigga back when I was on DG as well. I truly believe that we can return to dominant form which is something EG was once known for and win championships together.

I will be playing flexible roles within the team and In Game Leading (IGL-ing) as well.
Furthermore, it has been announced that the ex-Rogue coach, Ranger, has joined Evil Geniuses after being replaced on Rogue after having been with the team for approximately two years. During this time, Rogue finished third at two Majors, qualified for three Pro League Finals, and won both DreamHack Valencia 2019 and the 2018 US Nationals.
Team SoloMid's next game likely won't be till next year when Season 11 of the Pro League and the Six Invitational qualifiers both start-up which they will compete in with the following roster:
Jason "Beaulo" Doty
Matthew "Achieved" Solomon
Bryan "Merc" Wrzek
Owen "Pojoman" Mitura
Emilio "Geoometrics" Leynez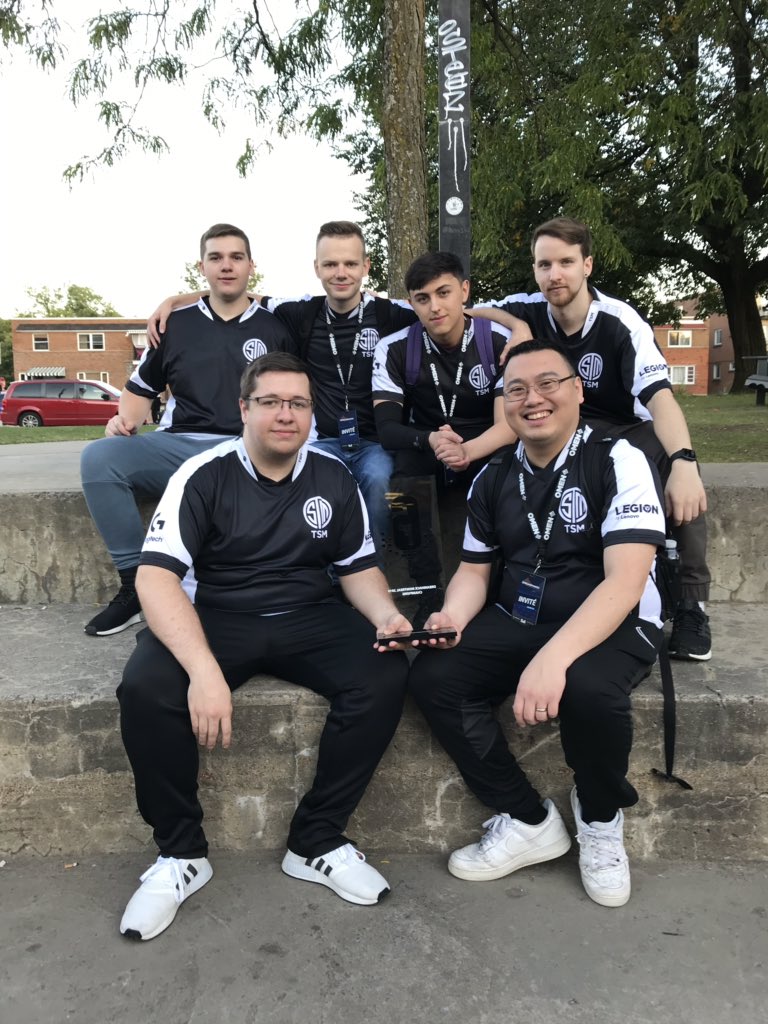 Evil Geniuses' next game, on the other hand, will be at the 2019 US Nationals Finals against Rogue as they aim to go one better and take their first title in almost three years with the following lineup:
Nathan "nvK" Valenti
Austin "Yung" Trexler
Ammar "Necrox" Albanna
Morquis "Modigga" Hribar
Aaron "Gotcha" Chung
Tristan "Ranger" Pehrson (coach)