Jump to:
---
The Teams
The 6 French League saw eight teams participate, many of which had current or ex-Pro League players, play in weekly best-of-one matches every Wednesday in a double round-robin format since mid-June, with the online segment coming to a close just last week.
Now, the top four teams from the league have been invited to the playoffs at the Paris Games Week this weekend to fight it out for the title of French champions 2019.
The Vodafone Giants
Hicks, risze, Alphama, korey, AceeZ and Crapelle (coach)
As the top seed, reigning French champions, and the second placed team in Europe during Season 10 of the Pro League, the Giants (previously known as Looking for Org, LeStream Esport, and Millenium) will be by far the favourites to take this title after a very confident season.
This team lost just one game during the six-month season, which was right back in week one against PENTA (3-7). Since then, they've remained undefeated, winning 12 games and drawing one against the last-placed team of BeKind.
The main weakness the team will have at these Finals is that their focus will very likely be at the upcoming Pro League Finals in Japan, meaning they probably haven't prepared against their opponents and could be hiding strategies.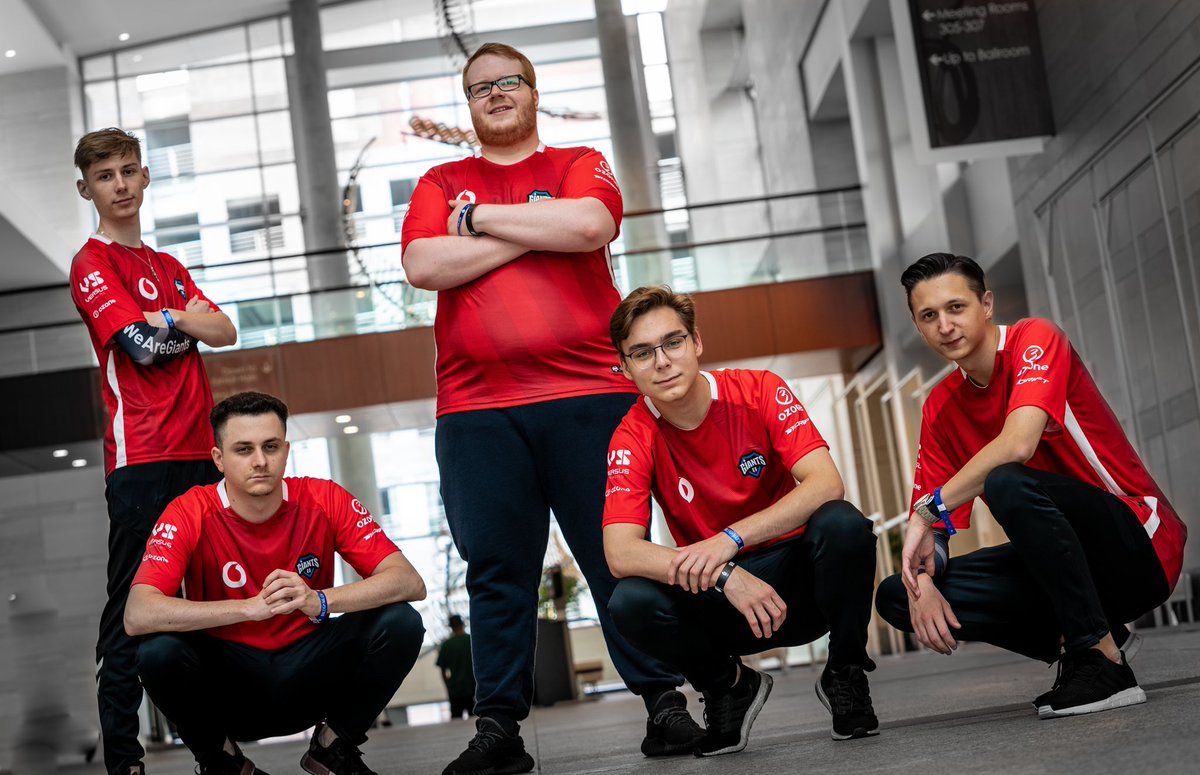 Team Vitality
BiBoo, Spark, BriD, Quaal, stigi and Lyloun (coach)
Vitality comfortably finished second in the league, but it was a much messier season from them as compared to the Giants. They ended the season with a 9-3-2 win-draw-loss record, with both defeats coming against the Giants (2-7, 4-7) and draws against IziDream, GameWard, and PENTA.
One thing to note, however, is that while they did draw against two lower seeded teams, they were also given penalty points for not taking a number of games seriously and so, with €30,000 on the line (the largest for a national League in Europe), and with them both safe from relegation with no Pro League game for at least 6 weeks, they'll likely be going all out to win the team's most important title since they moved to PC.
PENTA
ENENMY, RevaN, Hungry, blas and Krunch
Next we have PENTA, who played with the substitute of Krunch in place of SirBoss and Janixs in order to have enough French players to participate.
Despite playing with a substitute, the team performed fairly well, with a 7-4-3 win-draw-loss record with 3-7 defeats to Giants and Vitality, and a forfeit against IziDream (as the players were on holiday during the game). Their draws, meanwhile, came against Vitality, Dolphin Stars (previously known as Supremacy), IziDream, and GameWard Team, as they struggled in part against almost every team going.
PENTA's hopes at these finals are somewhat slim as they won just one out of four points in their games against Vitality, finished below Vitality in the Pro League, and will very likely be putting all their efforts into their relegation matchup against forZe rather than these LAN games. Nevertheless, their week one victory over the Giants shows they can compete with the best no matter what and are ready to pull off an upset.
IziDream
Chaoxys, P4, Dirza, Shiinka, KuQuS and DraZ (coach)
Finally, we have IziDream, the outsiders at these Finals. Aside from being the only non-Pro League team there, they only narrowly made it to these Finals in the very last week thanks to a victory over MCES.
Firstly, the team does include the ex-pro of Chaoxys, who played at the top-level for three seasons during Years 1 and 2 and placed top five in four separate major French tournaments. As well as this, the team has had a number of impressive performances (ignoring their forfeit victory over PENTA) with draws to Vitality, PENTA, and GameWard. While an initial matchup against Giants is one they're unlikely to win, this performance and LAN experience will very likely aid them when the Challenger League Season 11 qualifiers start up.
"Find our team on the @eswc_fr stand at the @ParisGamesWeek on Friday the 1st at 13h for the Playoffs of the #6frenchleague! Against @GiantsGamingENG we will need support!"
Previous Champions
Prior to the 6 French League there were two French national tournaments each year -- the Coupe de France in June and the 6Cup in November -- with this ongoing league replacing both of them.
6Cup Champions:
2018 -

Millenium

:

Renshiro, Liven, Hicks, risze and AceeZ

2017 -

Millenium

:

Renshiro, Liven, Joghurtzz, sTiZze and Aherys

2016 XBOX -

Supremacy

:

RaFaLe, ZephiR, BiBoo, SangraL and Spark
Coupe de France Champions:
2018 -

Mock-it Esports

:

Panix, ENEMY, RevaN, Voy and Alive

2017 -

Team Vitality

:

Panix, ENEMY, RevaN, Elemzje and risze

2016 XBOX -

Supremacy

:

RaFaLe, BiBoo, SangraL, Atoomikk and Stazio
This means that a number of players have had two victories -- BiBoo, RaFaLe, Panix, ENEMY, RevaN, risze, Renshiro and Liven -- but none have yet won three titles. This, therefore, will be the goal for risze for the Giants, BiBoo on Team Vitality, and both ENEMY and RevaN on PENTA.
As well as these two tournaments, there is also the Gamers Assembly tournament every year around March and April which, despite a few non-French teams and a much lower prize pool, is seen as a major target for French teams.
Gamers Assembly Champions:
2019 -

LeStream Esports

:

Hicks, risze, AceeZ, Alphama and UUNO

2018 -

Team Vitality

:

BiBoo, RaFaLe, ZephiR, Spark and BriD

2017 -

Millenium

:

Liven, Renshiro, Joghurtzz, sTiZze and Sixquatre

2016 Xbox -

Team Vitality

-

FuriouSG, BiOs, KRiiSKO, AnThraX and Squall
The Broadcast
The games will be cast on the rainbow6fr Twitch account with games at the following times:
Friday 9AM CEST - Giants vs IziDream

Friday 1PM CEST - Vitality vs PENTA

Saturday 9AM CEST - 3rd-Place Playoff

Saturday 3PM CEST - Grand-Final
As well as this, the weekend will see the 6 Student Cup Finals on Thursday at 3:30PM CEST between LDV Esport and Eworld in Progress, which you can learn more about here.
The games will be cast by the regular season talent of Scok and Kivvi, with IRSwish observing.
The Event
The Paris Games Week, in which the 6 French League will take place, will also see a lot of other R6 content play out as part of the Ubisoft Experience event also going on on the Thursday, with the following to look out for:
19:30 - Opening Ceremony by Yves Guillemot (Ubisoft's CEO)

21:00 - Ubisoft and the Community

22:35 - Rainbow6 Showmatch
The showmatch will see Ubisoft staff members face off against the French casters of Scok and fio', the streamer and CCSWL player of Valkja, and the two graphic designers of R3siak and Dulcamarra.