Since February, 2019 has not exactly been the best for NORA-Rengo. After a searing run at the Six Invitational where a Yudai "Wokka" Ichise-led NORA-Rengo made history by being the first APAC Finals team at the semi-finals of a Major, his retirement sent shockwaves through the scene that the team seems to still be unable to recover from.
With five teams in the hunt for two APAC Finals spots in Season 9, NORA-Rengo very nearly did not make it to Sydney -- and by extension the Season 9 Finals in Milan and the Six Major Raleigh. A wantaway Takumi "JJ" Iwasaki was convinced to stay for a while, and even though he helped them qualify to the Pro League Finals, they struggled more than they should have against the Korean unknowns of Ageless and were trounced by Fnatic.
Finally letting JJ leave and drafting Yoshifumi "YoshiNNGO" Yukimori in in his place was meant to provide the team with the spark they had lost, and NORA-Rengo's track record seemed to suggest that it would. However, somehow being drawn against Fnatic again in the quarter-finals in Milan meant that they would go no further as their APAC rivals would beat them again to make it to their second Pro League semi-finals in a row. While in Season 8 NORA-Rengo and Wokka had sliced through Fnatic and other teams, it seemed that the magic was now gone.
Season 10 of the Pro League didn't get underway as well as they would have hoped as well, and this time NORA-Rengo was in danger of missing out on qualification to the APAC Finals from the very start. A curtain-raising draw against eventual fifth-place DetonatioN Gaming was followed up by another draw in one of the maps against Yoshimoto Gaming Lamy the next week, and with four points dropped in as many games, things were not looking good as they geared up to face Season 6 Finals and Six Invitational 2018 participants, FAV Gaming.
Despite the poor run of form, NORA-Rengo beat FAV by a significant margin in a season-defining two maps, and a draw and a win against a JJ-led GUTS Gaming the next week provided them with a much needed points cushion over their closest rivals for this season.
Come the Six Major Raleigh, though, things did not go according to plan. Just the day before the team's first game against MIBR, star fragger Tsukana "Merieux" Asano fell ill. Yasuhiro "kizoku" Nishi, a complete stranger to playing competitive Rainbow Six, was forced to fill in. While MIBR struggled, and thus allowed NORA-Rengo to take a map, it was not enough to stave off defeat. What's more, the team still lost to an upsurging Team SoloMid despite the return of a somewhat recovered Merieux the next day. NORA-Rengo were out.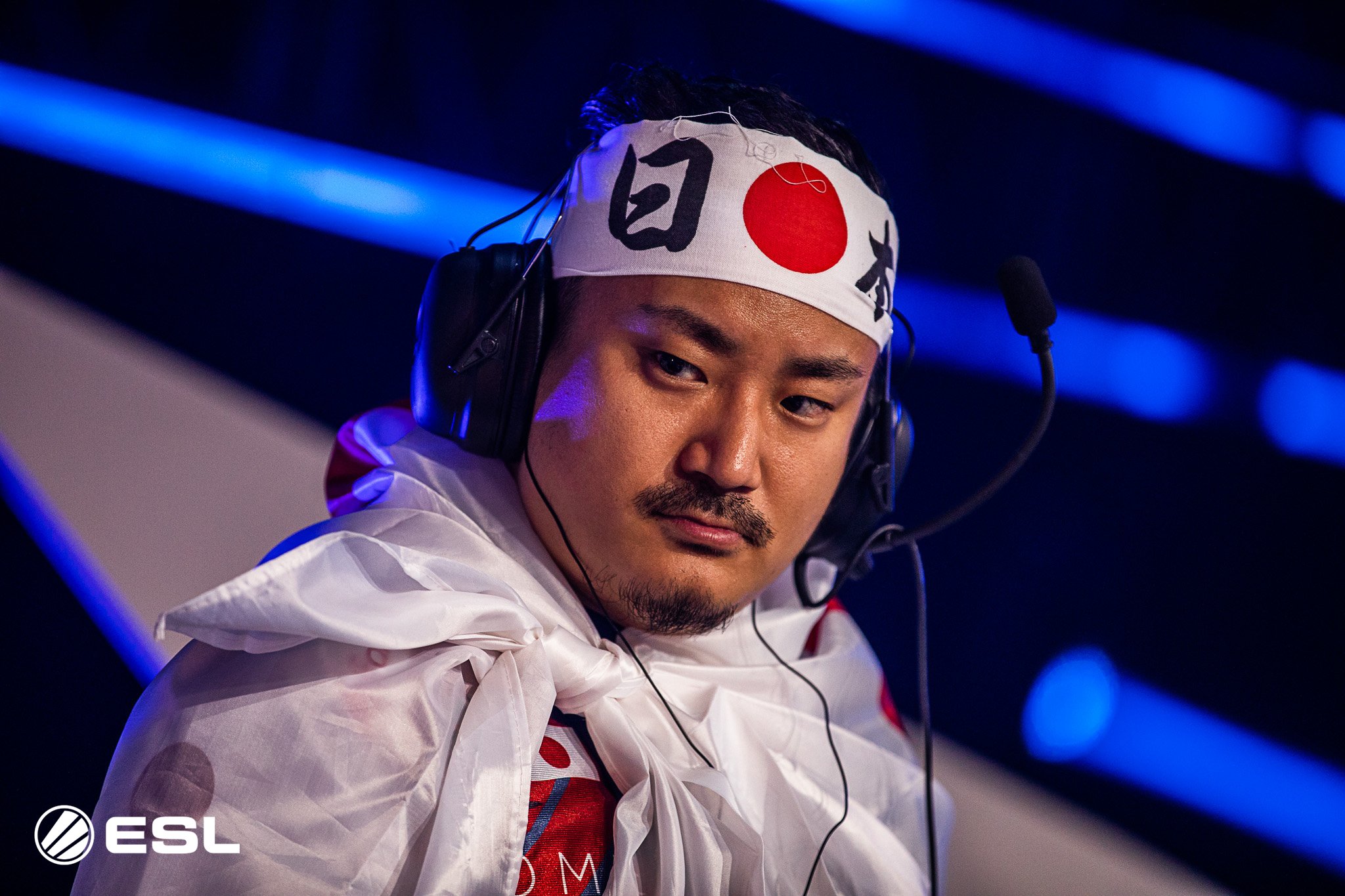 Returning home, changes were in order. However, few would have expected the change that would be made -- at least the international observers. Out went Ryuki "Ramu" Matsuoka -- one of the Japan's best fraggers, himself only picked up in Season 9, and in came in the relative newcomer Maavie. While Maavie had experience in the Japanese circuit, he had not played in anything resembling the Pro League, or even the Challenger League.
Now with Maavie, NORA-Rengo did comfortably beat Father's Back on the first map, but inexplicably drew the second -- this against a team who had a total of zero points from eight maps at that point. Going up against league leaders Cyclops Athlete Gaming (CAG) was somehow not the death knell as it could have been, as the international faces of Japan were propped up by missteps by GUTS Gaming and FAV Gaming despite only securing one point out of a possible six against CAG. Despite that, they only confirmed qualification to the APAC Finals on the last day -- with Unsold Stuff Gaming pushing them to the brink, being only one round win away on both maps played from forcing NORA-Rengo to stay home.
Now, they face Cloud9 in the first match, and, if successful, go on to an equally fearsome opponent from the winner of the Fnatic and Aerowolf matchup.
SiegeGG had a chat with Yasuhiro "kizoku" Nishi, the coach of NORA-Rengo, to know more about their approach to these APAC Finals:
What prompted the change in roster after the Six Major Raleigh, dropping Ramu for Maavie, a player who had no relevant competitive experience?
That's just because Maavie is stronger.
After picking up Maavie, your team only got 11 points from six maps -- one of which was a draw against a Father's Back with zero points from eight maps. How much more work do you anticipate is needed for the APAC Finals?
NORA-Rengo with Maavie, in center, during the show match against Team Secret (Photo: NORA-Rengo)

We don't care about the points since the games were played just after the recent roster change. We'll put in the work.
Did your team feel, at any point, that you might not qualify for the APAC Finals, especially given how close GUTS Gaming got?
We were definitely concerned after our loss and draw against Cyclops Athlete Gaming.
How do you fancy your chances at the APAC Finals? Your side of the bracket is incredibly difficult, featuring Cloud9, Fnatic, and Aerowolf.
The bracket is very tough but we will do our best.
Do you guys still feel that had Merieux not fallen ill, your team could have qualified for the playoffs at the Six Major Raleigh, especially with Team Empire (eventual champions) and Team SoloMid (DreamHack Montreal winners) in your group?
The overall statistics for Group A at the Six Major Raleigh

The odds of us clearing the group stages -- at least a second place -- was… I guess about 60% or so, but his absence forced us to change all the plans we had.
How badly does your team wish to qualify to the Season 10 Finals, given that they will be held on home turf in Tokoname?
We want to get to and win the Finals held in our home country whatever it takes.
The Six Major Raleigh marked the second tournament in a row your team was knocked out at the first possible opportunity. Is it safe to say this lack in performance is, in significant part, due to Wokka's departure still not being adequately dealt with?
NORA-Rengo's former captain, Wokka, at the Six Invitational 2019 (Photo: ESL Rainbow Six)

We had been depending on Wokka very much, so his departure left us with a lot of modifications to be done and we're still in that process.
Do you have anything to say to your fans at home and internationally?
We will make a great effort to achieve qualification to the Pro League Finals in the Aichi prefecture!
---
Catch NORA-Rengo in action next weekend, as the Season 10 APAC Finals run from the 19th to 20th of October, with games starting at 10 AM AEDT (GMT+11) each day. Up against the wall after recent results, they first take on Cloud9, and possibly either Fnatic or Aerowolf after.