Jump to:
Europe
Day 10
Following two draws and a loss for Team Empire across the last few games, their match against the bottom-placed team in the league -- GiFu eSports -- was a chance for the team to get back on track and catch back up to the Giants in the first place. GiFu, meanwhile were eager to escape the relegation zone as likely matchups against Challenger League teams of Team Secret, forZe, or Team BDS will not be easy for any Pro League team.
The game on Coastline started off with somewhat strong attacks from Empire, with Bounssi being GiFu's lone saviour as he achieved a 3k in rounds two and four to keep his team alive in the first half before an almost-perfect round five and a 1v2 victory by SHA77E on Valkyrie in round six ended the half with the Finns firmly on top.
As the sides swapped, Empire went on the attack in more ways than one, winning four back-to-back rounds (including a quadruple-kill on round eight from Dan) before GiFu found their footing once again to put up a fight on round 11. JoyStiCK and Scyther dismantled most of GiFu, leaving Bounssi once again to be the standout as he achieved his third 3k and second 1vX of the map to keep the team's hopes alive. The final round saw SHA77E and Movetaho secure two early kills which led to an early-round victory and a 6-6 draw for the map -- a result Empire may come to seriously come to regret later in the season.
Elsewhere on playday ten, we saw a number of fairly one-sided games as Giants defeated Na'Vi, PENTA took down Chaos and, crucially, G2 stomped Vitality, meaning G2 Esports overtook Empire to take second to pull off what many thought was impossible just last week.
Day 11
On the eleventh day, the pick of the action was certainly G2 Esports' game against GiFu eSports, a game that -- once again -- should have been easy on paper. GiFu had just drawn against reigning Pro League and Six Major champions, while the World Champions had just rediscovered their scintillating form and were placed second in the league.
Playing on Kafe might have given a hint to the struggle that G2 would face against a fellow resurgent side in GiFu, as Team Empire had highlighted it to be one of G2's weakest at the Six Major. As had been in the Empire game last week, G2's bans were eclectic, this time choosing to target Sha77e with a Sledge ban. A strong first round that saw them only lose members after taking the site was answered by GiFu the next round. G2, though, would flex their muscles with two near-flawless rounds, but Sha77e would be the hero to clutch a 1v2 before Jonitr and Bounssi would ensure that the half would end 3-3.
Now on defence, G2 would once again only lose one member on their way to victory in the first round after the swap, and it looked like Pengu would make it two defensive victories with a 1v3 clutch, but Sha77e held on to deny his former teammate that pleasure. Down 2v5 the next round, Pengu and UUNO would pull things back to make it a 2v2, but Shatte would go on to kill his fourth before Movetaho would deny him the ace as GiFu took their first lead. Needing three round wins to guarantee a stay in second place, G2 would deliver, starting with a Kantoraketti 3k, then a Goga 3k, before what could be an Invitational-qualifying 1v3 from team captain Fabian won them the match.
With Team Empire recovering from their slump with a win over Team Vitality, PENTA unable to capitalise on Doki's in-game ban and losing to Natus Vincere playing with a Pie with just a day of practice, and Giants somewhat comfortably taking down Chaos, G2 Esports stays in second place, with Empire on equal points but in third place. At the bottom of the table, there was no change, and thus the second ticket to Japan (and the Invitational) is still very much up for grabs for either G2, Empire, or Na'Vi.
North America
Day 10
Play day ten in North America saw two remarkably important matchups as DarkZero faced Luminosity -- first place versus third -- and Reciprocity faced Rogue -- fifth versus sixth. However, it is the game that on paper should have been a blowout that turned out to be the real contest as second-placed Evil Geniuses faced the Susquehanna Soniqs sitting at the bottom of the table, playing with two substitutes.
The game started out as the most explosive of the night as the first five rounds saw two triple kills from both Neptunez and nvK -- each of which led to a round win. The Soniqs then took the two remaining rounds to end the first half on Villa 4-2 in their favour, a fairly common sight in recent times for attackers. As we moved to the second half, however, the individual plays ended and each round became much closer as a 1v1 victory by Avian put his team up 5-2, causing Evil Geniuses' fans to start worrying.
EG successfully took the Aviator objective the following round after the initial loss, but then once again struggled on the Trophy site. In a remarkably quick attack, the Soniqs stormed the site on round nine to effectively end the entire round in seven seconds to push themselves to a sixth-round win and secured at least one much-needed point.
At this point, EG seemingly woke up and took the defensive rounds they should have been taking from the start. Across the remaining three rounds, EG had the man advantage in each, with one minute remaining as well, leading to a number of very messy executes from Soniqs. In the end, the map ended 6-6, a scoreline virtually no one would have predicted, and one that possibly shows that the Soniqs still could escape the bottom two as they sit just three points away from sixth place.
Elsewhere during the night, DZ found victory over Luminosity Gaming, meaning that despite the draw, EG retained their four-point lead over third-place as Reciprocity overtook Luminosity with a win over Rogue themselves. Finally, we saw TSM find victory over Spacestation Gaming, pushing themselves closer to escaping the relegation zone.
Day 11
On the eleventh day, the Evil Geniuses match was once again the one to watch, this time against a precariously placed Rogue. Once again, Evil Geniuses were expected to win, but once again they disappointed. Rogue, on the other hand, would be the ones to come out more disappointed after the match.
Necrox would help Evil Geniuses kick things off with a strong double-kill to force EG onto the site, and while VertcL reeled off two kills in the ensuing 1v3, disadvantageous positioning and a lack of time prevented the clutch from happening. A second attempt at defending the second floor also ended poorly, but Rogue would rally, starting with a strong basement defense before a near-solid, third-time defense of the second floor. Incredibly, despite their poor start, Rogue would take the lead in the next round, and would have taken the half if not for a last-gasp 1v1 clutch from Yung to deny Ecl9pse a 1v2.
Rogue then took the lead once again, however, with a near-flawless basement attack, but Evil Geniuses would respond brilliantly, as expected, with nvK's solo-hold of the Open Area blunting the Rogue basement attack. Rogue, though, would pull out yet another near-flawless round but EG would make Slashug's subsequent 3k in vain to tie things up again. A heroic triple-kill and plant denial from nvK would buck the trend, with Evil Geniuses getting onto match point, but Rogue would get the only flawless round at the end of the match to salvage at least a point, and deny Evil Geniuses two more.
With DarkZero taking down Team SoloMid 7-3, Team Reciprocity announcing a return to form with a 7-2 drubbing of the Soniqs finally playing with SlebbeN and Gomfi, and Spacestation Gaming handing Luminosity Gaming yet another defeat, Evil Geniuses still held onto second place. Reciprocity, however, kept pace, level on points, but Spacestation and Luminosity Gaming swapped positions as there were no other changes to the standings.
Latin America
Day 10
Finally, we have the LATAM region whose tenth had one particularly noteworthy game as the second and third-placed teams of FaZe Clan and Team oNe faced off in what many people dismissed as being a simple game. At the mid-season point, FaZe sat with almost twice the points (17 to 9) of oNe with this eight-point gap now cut down to six following oNe's defeat of Liquid the previous week. This meant that assuming FaZe could just beat oNe, a team in their debut Pro League season, their spot in Japan was virtually assured, but this was a lot easier said than done.
Team oNe began the game on Consulate with two close rounds that Fallz alone saved with seven kills to start off the contest. Two FaZe rounds followed this as they won on Garage and CEO to force them onto the Lobby/Piano site, which led to an early plant by oNe in a 5v5 situation and an easy round win for oNe. Finishing off the half saw oNe once again attack the CEO site where a quick double kill by Reduct broke the back of the defence to take the half, 4-2.
ONe quickly increased that lead even further before FaZe responded with another almost perfect round. The following three rounds each had some pretty late pushes by FaZe, two of which saw plants, however in none of these rounds did FaZe have any sort of advantage (in player count, map control, or time), meaning they ultimately fell flat with a triple kill by Fallz at the start of round 11 pretty much securing the match, with a final score of 7-4 to the newcomers.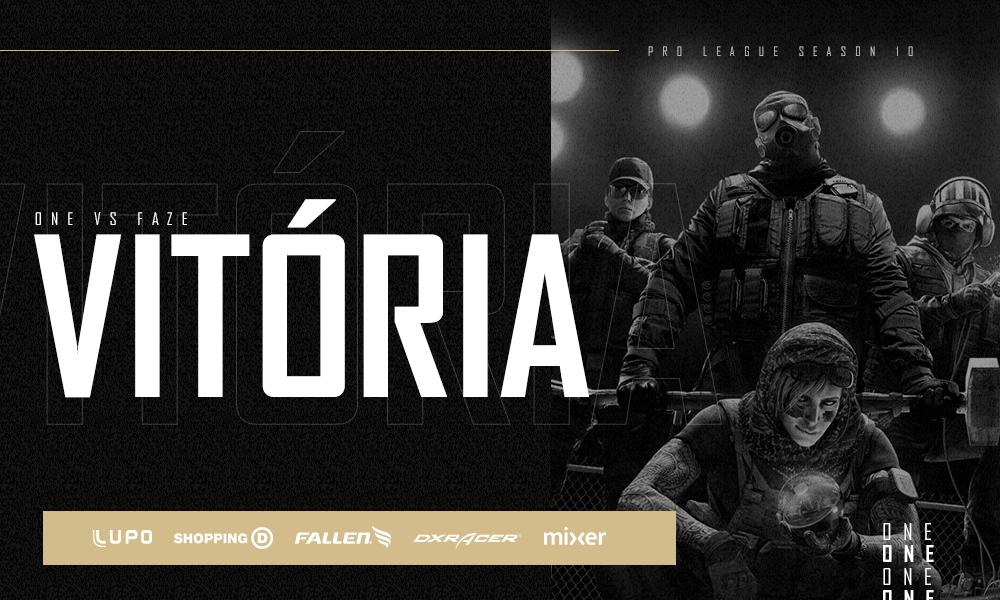 Despite this result, FaZe did retain a four-point lead over oNe, meaning they still are the favourites between the two to go to Japan, but this defeat would have certainly put them on edge. Elsewhere in the league, the most notable result saw the first-place team of Ninjas in Pyjamas draw to the seventh place roster of MIBR in a game remarkably similar to that of the EG vs Soniqs game two days earlier while Team Liquid and Black Dragons found victories over Elevate and INTZ eSports.
Day 11
On the eleventh Latin American play day, Team oNe was once again the team to watch. This time, the young guns would be turning the script on its head against Ninjas in Pyjamas (NiP), the league leaders, as they endeavoured to keep pace with FaZe Clan and pip them to the Season 10 Finals in Tokoname, Japan.
Playing on Villa, and target-banning Dokkaebi against JULIO, Team oNe got off to a roaring start on defence as a lethargic push suddenly came to life, with the Pro League rookies swarming onto the site in the final seconds, with LuKiD getting a quick triple-kill. NiP would respond with a 2v3 post-plant retake, and the game was afoot. An opening double from Rhyze would be answered by a Muzi triple-kill to rescue the round for NiP, and kamikaze would follow it up with a 4k to shut Team oNe out. Team oNe, though, would refuse to fall behind any further and would get two rounds in a row of their own, tying things up heading into the second half.
Team oNe would win the first defensive round, and follow that up with another after LuKiD and Fallz would combine for all five kills in the next. NiP would halt the slide for a brief moment with a near-flawless attack in a round that included a SKaDinha Caveira, but a team effort would see Team oNe get onto match point, and would then put Psycho in a 1v3 before firing the final nail into NiP's coffin to take the match 7-4.
With wins elsewhere for Team Liquid, Elevate, and FaZe Clan against MIBR, INTZ e-Sports, and Black Dragons, respectively, the league table actually sees no positional change, though Team Liquid drew three points further away from Black Dragons. Only one point ahead of Liquid is Team oNe, and FaZe are four more points ahead, likely needing two wins to secure their ticket to Japan, while NiP just needs one.
Much-Watch Matches Next Week
The must-watch matches next week are thus Team oNe vs Elevate, with a win for Elevate likely ruling Team oNe out of the race to Japan, while in North America the Soniqs take on Rogue in an attempt to claw their way out of the relegation zone, and in Europe, G2 Esports takes on a Doki-less Na'Vi in a match that is likely to end the Japan dreams of either squad.
Caster Predictions Results
After 11 weeks of the Caster Predictions, here's where the casters currently stand:
---
Check back here next week for a complete rundown of the penultimate week of play!