The event will take place from Friday, the 6th of September, till Sunday the 8th, where the 12 invited Pro League teams will be joined by four more teams from the "Bring Your Own Computer" (BYOC) open qualifiers. The event has an identical format to last year's DreamHack Montreal Minor which was won by the Cloud9 roster, now known as Team Reciprocity, in what was North America's first international title in a year and a half. Now, as many of the top teams in the world meet there once again, let's take a look at everything you need to know for this event: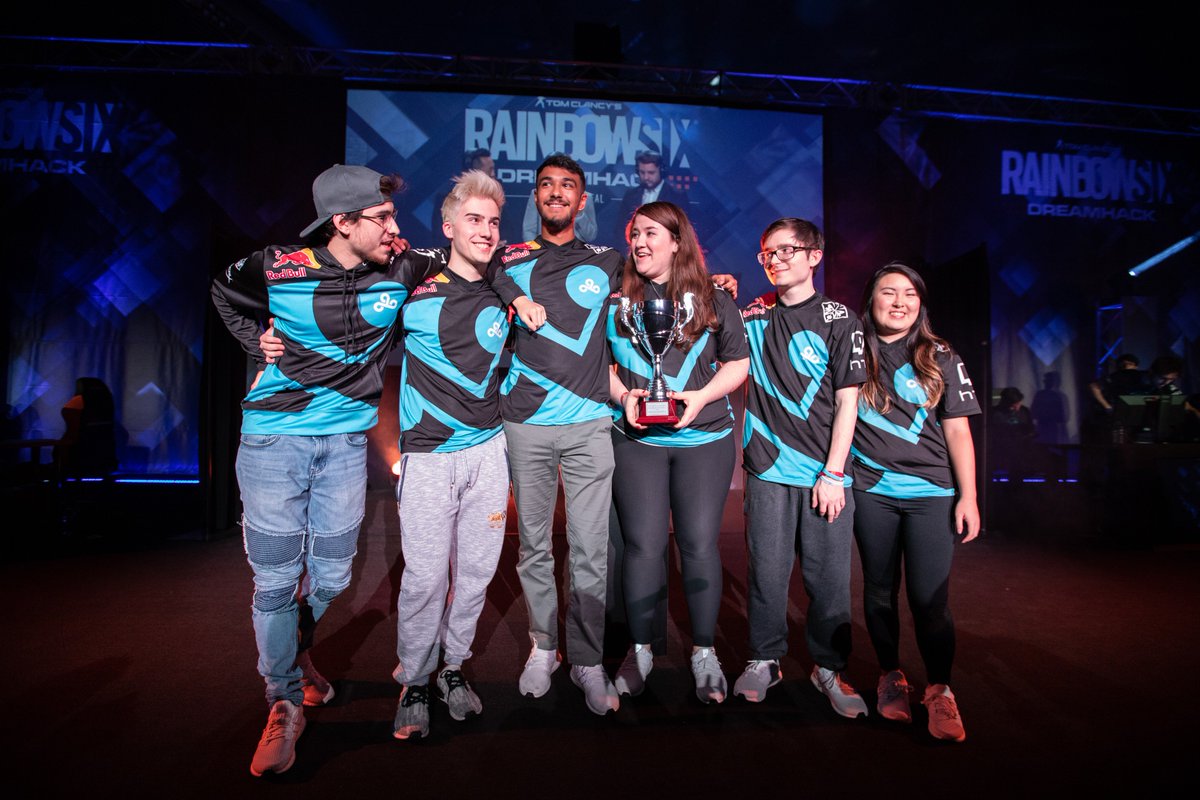 Jump to:
Who's Playing?
Group A
G2 Esports: Pengu, Goga, Fabian, Kantoraketti, UUNO, and Shas (their coach)
Team Liquid: Nesk, xS3xyCake, Paluh, psk1, muringa, and Sensi (their coach)
Luminosity Gaming: Doodle, Hyena, Rexen, Tomas, PiXeL, and ViiRuS (their coach)
BYOC Team
Team Liquid has had a very mixed year after failing to make it to both the Season 8 and 9 Pro League Finals as well as the Raleigh Major, all while finishing as the top Latin American team at the Six Invitational and being crowned the best Brazilian team after winning the Brasileirão 2019 league. This all means that the most successful Latin American team to date will be eager to remind everyone that they're still an international threat at this event and will see its first colossal hurdle in G2 Esports who also sit within Group A.
The last time these two teams played on-stream, the Brazilian side achieved the biggest achievement in LATAM R6 history as they beat G2 at the Pro League Season 7 Finals in Atlantic City to claim the region's first and only international title. Since then, these two teams also met at DreamHack Winter's quarter-finals where, despite it being the team's very first game with Guilherme "gohaN" Alf, Liquid very almost defeated the reigning Invitational, Major and Pro League champions off-stream.
Also in this group is the North American team of Luminosity Gaming in what will be their first LAN appearance as a team. The roster currently sits in the top half of the region's Pro League table ahead of teams such as Spacestation Gaming, Rogue, and TSM, showing they do have promise. However, as they go up against likely the best-known teams in Europe and Latin America, escaping this group would be a pretty impressive endeavour.
Group B
Evil Geniuses: Necrox, nvK, Yung, Geoometrics, and Modigga
DarkZero Esports: Mint, Hotancold, Nyx, BC, Hyper, and BKN (their coach)
Father's back: Apple, Kakitare, Kenki, Beesun, and DustelBox
BYOC Team
Safe to say, all eyes in this group will be on Evil Geniuses. After failing to make it to the top eight in a Major for the first time in the roster's history, the lineup saw both their team captain of Troy "Canadian" Jaroslawski and their coach of Aaron "Gotcha" Chung leave the team, with Morquis "Modigga" Hribar, a player with no pro-level experience, joining the roster instead. This is change is the biggest individual move in North American R6 history, and it will be fascinating to see how the team can fare with their new look throughout this tournament.
Their biggest opponents in this group will be DarkZero Esports who will be eager to get some more LAN experience under their belt in their last chance to do so before the Season 10 Finals, an event they are likely to attend given their current league position. Their previous appearances at LAN have been disappointing, having won just two games in their last three LAN appearances -- against Aerowolf at the Allied Minor and against Fnatic at the Raleigh Major -- and will be looking to improve on that through a relatively easier group comprising the new-look Evil Geniuses and Father's Back.
Finally, we have Father's Back who simply aren't on the same calibre as the other Pro League teams in attendance. The roster currently sits in last place in the Japanese subregion's Pro League, and a few months ago lost pretty decisively (9-18) against Team MCES, a roster which failed to qualify for Europe's Challenger League, at DreamHack Valencia. With opponents such as EG and DZ, they are unlikely to challenge in a single map, with the BYOC team being their best hope for a victory.
Group C
FaZe Clan: Astro, cameram4n, mav, yoona, ion, and Twister (their coach)
Team SoloMid: Achieved, Merc, Beaulo, Pojoman, Jarvis, and Gotcha (their coach)
Susquehanna Soniqs: Neptunez, Supr, Goddess, SlebbeN, and Gomfi
BYOC Team
First in this group we have FaZe Clan, the most consistent roster in Latin America, who recently achieved a top-eight finish at the Raleigh Major, came second in the Brasileirão league, and placed in the top three at both DreamHack Valencia 2019 and Season 9 of the Pro League. These results all line up to make FaZe Clan be one of the Minor's favourites to take the whole title and, with their last trophy coming September ninth last year (a year ago next Monday) with the BR6 2018 league, they are certainly due some success.
The next two teams of Team SoloMid and the Soniqs will both have eyes trained on them due to their new pickups as TSM saw Sam "Jarvis" Jarvis reunite with Pojoman to replace b1ologic, with Gotcha joining as a coach. On the other hand, the Susquehanna Soniqs has invited the two Europeans of Alex "SlebbeN" Nordlund and Santino "Gomfi" de Meulenaere to replace the outbound players of GhxsT and Avian on the roster.
These changes from rosters on the opposite end of the spectrum -- with Soniqs in the relegation zone and TSM the joint-best performing NA team at Raleigh -- all signify that we really don't know what to expect from them, meaning their initial matchup between each other tomorrow will be a much-watch for North American fans.
Group D
Team Reciprocity: FoxA, Retro, LaXInG, MarkTheShark, Skys and HOP3Z (their coach)
Spacestation Gaming: Canadian, ThinkingNade, Rampy, Bosco, Fultz and Lycan (their coach)
Chaos Esports Club: Secretly, REDGROOVE, Renuilz, Kripps, VITO and Syred (their coach)
BYOC Team
Finally, we have Group D. On the other end of the previously mentioned move, Canadian has joined Spacestation Gaming to replace Braden "Chala" Davenport in what is the biggest move in North America yet. While this is the only change in rosters in this group (other than Vitoline rebranding to just VITO), this will still be fascinating to watch as all three teams have a lot to play for.
Firstly, Spacestation Gaming was the only non-European team to top a group at Raleigh but questions have naturally arisen as to how will they fare with Canadian joining. Chaos has made the top-eight in five out of the six Minors so far, and the semi-finals in the last two Minors, but only time will tell if they can go further here. Finally, Team Reciprocity are the reigning DreamHack Montreal champions, but we will have to wait and see if they can repeat their success here and become just the fourth team to ever win two International titles.
BYOC
Filling out the BYOC spot in each group will be the top four teams from the off-stream BYOC qualifier happening on Thursday. This by itself offers crucial LAN experience to the rosters, but with one Pro League and one Challenger League team in attendance, this qualifier will be extremely hard for some of the local teams.
The confirmed BYOC groups are as follows:
Group A:
Rogue: Easilyy, VertcL, Shuttle, Slashug, Ecl9pse, and Reaper (their coach)
Super Nova: LsG, ViXX, Fruiter, Nyvek, and Jumzzz
Grizzlys Esports
Demi Gods
Group B:
BDS Esports: rxwd, Shaiiko, Renshiro, Panix, RaFaLe, and Salzem (their coach)
LiViD Gaming: Romulus, Moustache, AlphaTag, EventfulBr, and Legend
PsykoPaths Gaming: Skvz, Stealyo, Bosak, StorMz and Socrates
Vidiocracy
As the reigning DreamHack champions, it is very unlikely that anyone will be able to stand in Rogue's way, making whichever group they get placed into easily the hardest one. The team only has to participate in these qualifiers as the main event is open to every Pro League team via a first-come first-served basis. and Rogue simply weren't quick enough.
Another team of note here is BDS Esports. While they only just recently qualified for Europe's Challenger League, their roster includes a full lineup of ex-Pro League players from teams such as Millenium, Team Vitality, PENTA, and beGenius, with the latter likely to be the focus of attention. The ex-beGenius player of Stéphane "Shaiiko" Lebleu is best known for being disqualified from the Pro League back in Season 6 for the use of macros against PENTA Sports (now known as G2).
Now, with a possible rematch against G2 somewhat likely in his debut tournament back, and with all members of the team eager to take down some big names and prove they are back to being Pro League material, this team should definitely be one to keep an eye on.
Finally, we have five local teams made up entirely of Canadian players. Probably best known here would be the LiViD Gaming roster (previously known as Honor Esports) as they took a total of eight rounds off of Noble esports and Team Secret at last year's DreamHack Montreal event.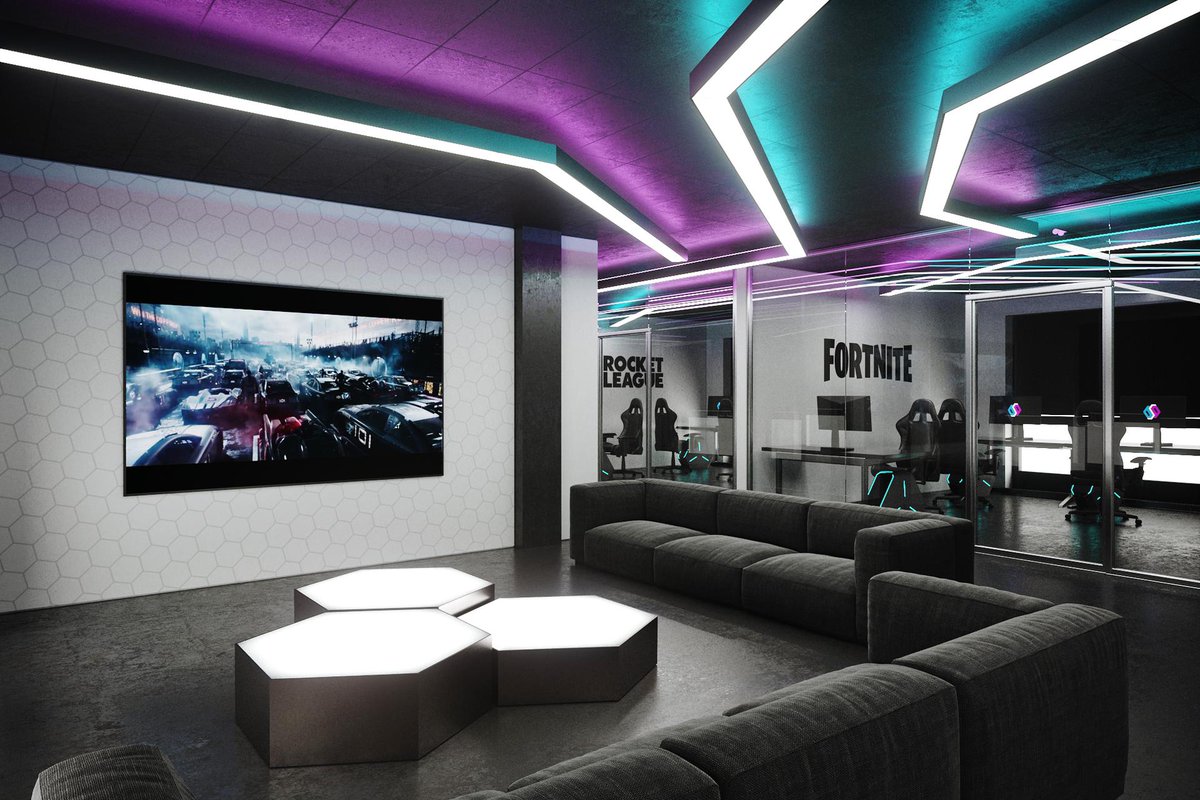 Prizes
The teams above will be playing for the prize distribution of:
1st place - $30,000 and a spot at the 2020 Six Invitational
2nd place - $15,000
3rd place - $8,000
4th place - $6,000
5-8th place - $4,000
Currently, the only team qualified for the next Invitational is Team Empire, the reigning Six Major champions, with the winner of this event being the second team to join them there. Previous R6 Minor winners include:
DreamHack Valencia 2019: Rogue
Allied Esports Vegas Minor 2019: Team Secret
DreamHack Winter 2018: G2 Esports (finalists PENTA were awarded the spot as G2 were already qualified)
DreamHack Montreal 2018: Cloud9 (now known as Team Reciprocity)
DreamHack Valencia 2018: i don't know (now known as Team Secret)
DreamHack Austin 2018: Millenium (however, no Major spot was on offer)
Broadcast
Put simply this is the weekend's schedule:
Thursday: The BYOC games
Friday: The first of the group stage matches
Saturday: The groups end and the quarter-finals are played
Sunday: The semi-finals, grand-finals, and third-place playoff games are played
Unlike previous DreamHacks, every single game will be streamed with the main rainbow6 twitch account according to the following schedule:
Meanwhile, all the other games will be streamed to currently unannounced community casters' channels for us to watch with the following schedule:
The games will be cast by the following talent pool, with Marcin "Marciu" Prusinowsk, Gerry "Handsome" Mavrokefalos, Kevin "Bed" Lee and "VioletCutie" observing the games:
Twitch drops will be available for watching the event with the chance for you to receive the charms rising the longer you watch up until 19 hours, at which point they are guaranteed. A full explanation of the drops can be found here.
Venue
The venue for the event will be the exact same one as last year -- the Montreal Olympic Park -- which was built for and hosted the 1976 Summer Olympics and boasts more than one hundred million visitors since it first opened.
As well as the R6 event, the event will host the DreamHack Canadian Championships between the two best Canadian CS:GO and LoL teams from already completed qualifiers, as well as two other major tournaments -- the Rocket League Pro Circuit event and the Fall 2019 WCS Starcraft 2 tournament.
The Rocket League tournament is the fourth and final stop on the 2019 Pro Circuit which offers a $100,000 prize pool and will see the top six teams from last season's RLCS (the Rocket League equivalent of the Pro League) -- Renault Vitality, G2 Esports, Cloud9, Rogue, NRG Esports and FC Barcelona -- all compete alongside the well-known organisations of TSM, Team Reciprocity, Spacestation Gaming, Dignitas, and Complexity making it one of the biggest events in Rocket League this year.
The Starcraft 2 games, meanwhile, will be the sixth and final Circuit event in the World Championship Series competition -- the last stop outside of Korea before the Global Finals in Anaheim later this year. Similar to R6 and Rocket League, the lineup for this $100,000 tournament is one of the best this year, with players including the reigning World Champion of Joona "Serral" Sotala, and a total of 17 out of the top 20 players in the WCS 2019 Global Circuit standings (the top players outside Korea).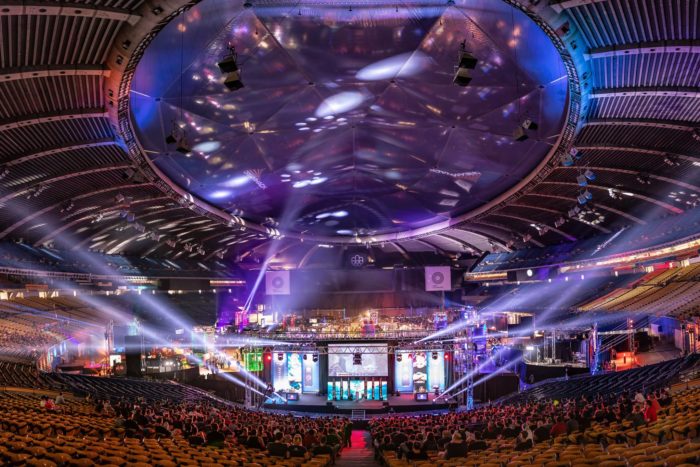 Tickets are still on sale from $46.00 right here.
---
And so, that is everything you need to know about this weekend's DreamHack Montreal event, from the teams to the talent, and everything else you can expect there. Keep an eye out for full coverage of the event this weekend and of all other major events this year.