In what is the first inter-regional transfer of two active Pro League players, the Susquehanna Soniqs have announced the signing of Santino "Gomfi" de Meulenaere and Alex "SlebbeN" Nordlund from European team GiFu eSports. Having let John "Avian" Ackerly and Jason "GhxsT" Luu go exactly a month ago, fans had been anticipating the GiFu duo to move to the United States of America as their replacements for a long while.
The Soniqs as a roster were formed in June 2018, with team captain Seth "supr" Hoffman bringing together players that were looking to make a comeback to the Pro League after having been dropped by their respective teams. After a narrow failure to qualify to the Pro League in Season 8, a few roster shuffles that saw supr leave and return, the roster was signed by the Soniqs in the March of 2019.
This time securing qualification to the Pro League, the Soniqs finally made their return to top-tier competition with a roster comprising supr, Avian, GhxsT, Scott "Neptunez" Webber, and Lauren "Goddess" Williams -- the first female Pro League player in the world. However, compared to their strong run in Season 9 of the Challenger League, their Pro League campaign so far has been far from smooth sailing.
The team currently sits in last in the North American Pro League, tied on points alongside Team SoloMid (TSM), but where TSM has been nearly indomitable in Best-of-Three games, the Soniqs have not been able to get a chance to try their hand at anything besides a Best-of-One. Going to the Allied Esports Minor with a stand-in for Goddess, they were unable to make it to the Best-of-Three playoffs, and then also did not participate in the Six Major Raleigh online qualifier.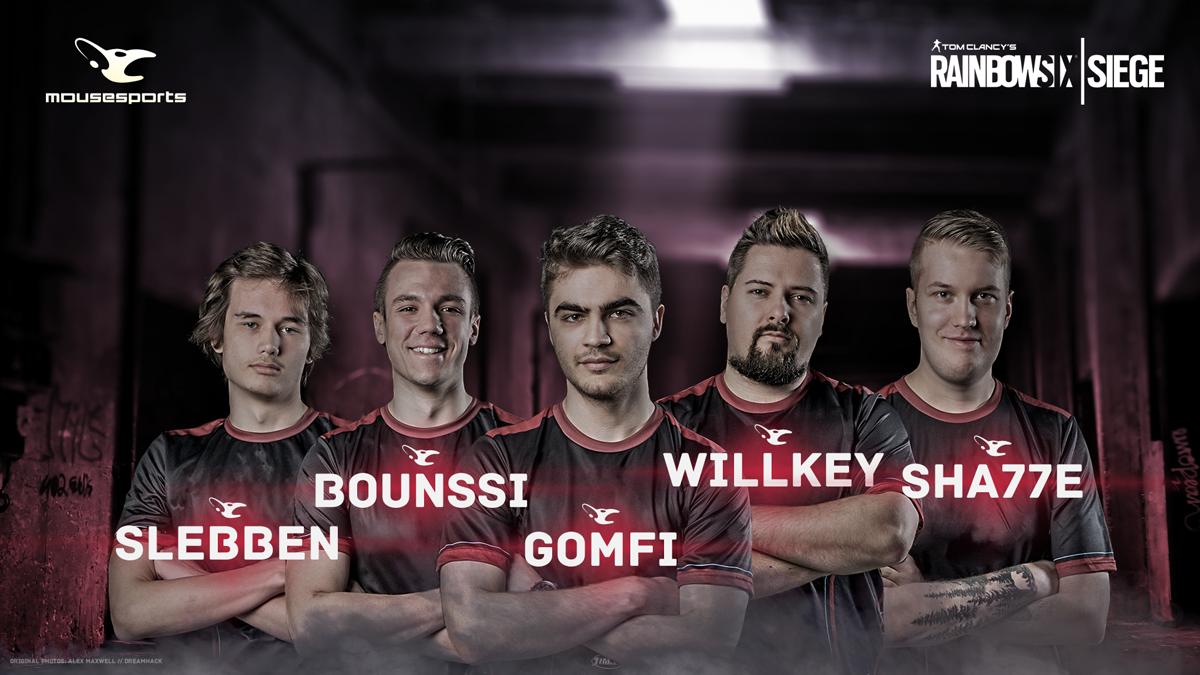 Now, though, they will be hoping that the Belgian-Finnish duo of Gomfi and SlebbeN will help power them up the table and onwards to future success. The two join the Soniqs from Finland-based GiFu eSports, who themselves are struggling immensely this season, only having scored one point so far.
Gomfi had become the first non-Finnish player to join the then-ENCE eSports roster back in May 2018, replacing Otto "pannari" Heikkinen, and SlebbeN would join six months later, having the far more unenviable task of replacing Aleksi "UUNO" Työppönen. However, both would clearly be quality players, with Gomfi helping ENCE make it back to the Pro League, and SlebbeN being one of the few bright spots in the team's Season 9 Pro League campaign that saw them finish in sixth.
SiegeGG spoke to team captain supr to find out more about this move and the new goals for the Soniqs:
This is the first-ever international transfer of active Pro League players. How did you pull everything off?
After our poor first split, we identified that we had weaknesses within the structure of our team. I determined that we needed more entry power, as our fragging was severely limited. After looking around the NA landscape for potential fragger, I didn't see anyone I thought would make a drastic impact on our team. After some discussion with our General Manager, we identified Gomfi as a replacement for Avian.

After discussions with Gomfi, we were given the opportunity to also pick up SlebbeN, who we had assumed would not be available. With the opportunity to pick up a player of SlebbeN's caliber, we unanimously agreed that it would be in the best interest of our team to also replace GhxsT, even though this was not our initial plan. Once we had agreements with the players, we contacted ESL and Ubisoft to make sure this was within the rules and to identify what we needed to provide them with to make the roster move complete.
GhxsT was one of your best performers in the first half of the season. Why drop him?
The stats for the Soniqs in the first-half of Season 10 of the Pro League

GhxsT was our highest rated player, but to be honest, I don't care about stats or a flawed rating system. If you dig deeper, you'll see that GhxsT has played Zofia almost exclusively as an entry on our team, yet in two splits across the Pro League has posted stats of 3 opening kills and 23 opening deaths. This, to me, was a clear indicator that we lacked an entry player and that GhxsT was not meant for the role.

In my mind, GhxsT is more suited for an IQ or Thatcher type role, but has issues he is aware of that need to be worked on if he's going to be able to play a role that requires much more communication and thought process. GhxsT is a good player and one of the most mechanically sound players I have played with on this game, and I didn't want to replace him, but I believe he still has things to work on (mainly on attack as I think he is a very good Smoke player) if he wants to be able to contribute at the pro level.
Is the team, including SlebbeN and Gomfi, staying in a team house?
The entire team is located in Harrisburg, Pennsylvania. It is a requirement of our team to all live here so that we have the added benefit of in person practice, review, and team bonding.
How is the organisation helping the two with the transition from their home countries to the USA?
We've arranged their travel to America, their visas, housing and of course any questions they may have about the area, American customs, differences, and so on. Gomfi, of course, has lived in the United States before, so he is more accustomed to the States and SlebbeN, though having never been here before, seems to be getting acclimated quickly.
How has your team been changing roles or adapting to accommodate your new players?
As both players are more natural fraggers and roamers, I have transitioned back to my natural role of a support flex, which I played on Rogue and eRa. Goddess will continue on her role as a support hard breach and Neptunez is playing a flex second-entry.
What do you expect from DH Montreal?
The groups for DreamHack Montreal 2019

Though we obviously won't be as practised with our new roster as many of the teams there, we are excited for DreamHack Montreal and are looking forward to use it as a learning experience and hopefully a bit of a momentum builder going into the season.
Anything to say to your fans?
Trust in supr.
---
Catch the Susquehanna Soniqs in action with their new-look roster next weekend at DreamHack Montreal, where they have been placed into Group C alongside FaZe Clan and Team SoloMid. Meanwhile read our previous interview with supr prior to the start of Season 10 of the Pro League and the Allied Esports Minor.
As a result, the roster we will see in Canada will be:
Seth "supr" Hoffman
Lauren "Goddess" Williams
Scott "Neptunez" Webber
Alex "SlebbeN" Nordlund
Santino "Gomfi" de Meulenaere