FaZe Clan
Known as the most consistently top team in Latin America, FaZe Clan has attended every single Pro League Final and Major, barring Season 4, since the LATAM region was added into the worldwide ESL tournaments. In this time, they have achieved just a single international grand final appearance -- at the Season 8 Finals -- as well as joint third-place finishes at the Six Invitational 2017 and the Pro League Seasons 5, 6, and 9 Finals. Despite falling short internationally, this roster was crowned the Brazilian champions of 2017 and 2018, but fell short in the 2019 grand finals against Team Liquid. This culminates in a SiegeGG Ranking of fourth in the world, two places ahead of their Brazilian rivals, Team Liquid.
Over the last year, individual statistics within the team have remained largely unchanged with Astro leading them in almost every tournament while ion and mav remain around the middle, with ion averaging ratings between 1.0 and 1.1 while mav earned ratings of 1.31 and 1.18 during Season 8 and 10. The biggest change in the roster, however, has been cameram4n, who previously struggled to hit a 1.0 rating on operators such as Ash, IQ, Bandit, and Mute. But Season 10 has seen him overtake Astro on the roster despite no obvious role change with a 1.66 K/D during Season 10 -- the top in Latin America and fourth in the world.
This dynamic means that the lineup went on a three-month unbeaten streak from last year's Six Major to the Season 9 Final and currently remains undefeated in the Pro League with five wins and two draws against NiP and INTZ. This means the roster is on track to qualify for the Season 10 Finals in November and enter this Major as the likely Latin American favourites, something they'll likely be used to by now.
Fnatic
The top-seeded APAC team enters this event with a lot of anticipation behind them. The team has finished in the top four worldwide in the last two Pro League seasons as well as in the top eight in the last two Invitationals -- a record literally no other team in the world can beat. Despite this, they have had some trouble domestically as their international focus has led to a second-place finish in the ANZ sub-region during Season 8 and currently in Season 10 as well as a runners-up finish at the 2019 Oceanic Cup as the 0RGL3SS roster puts up a major fight every time they meet.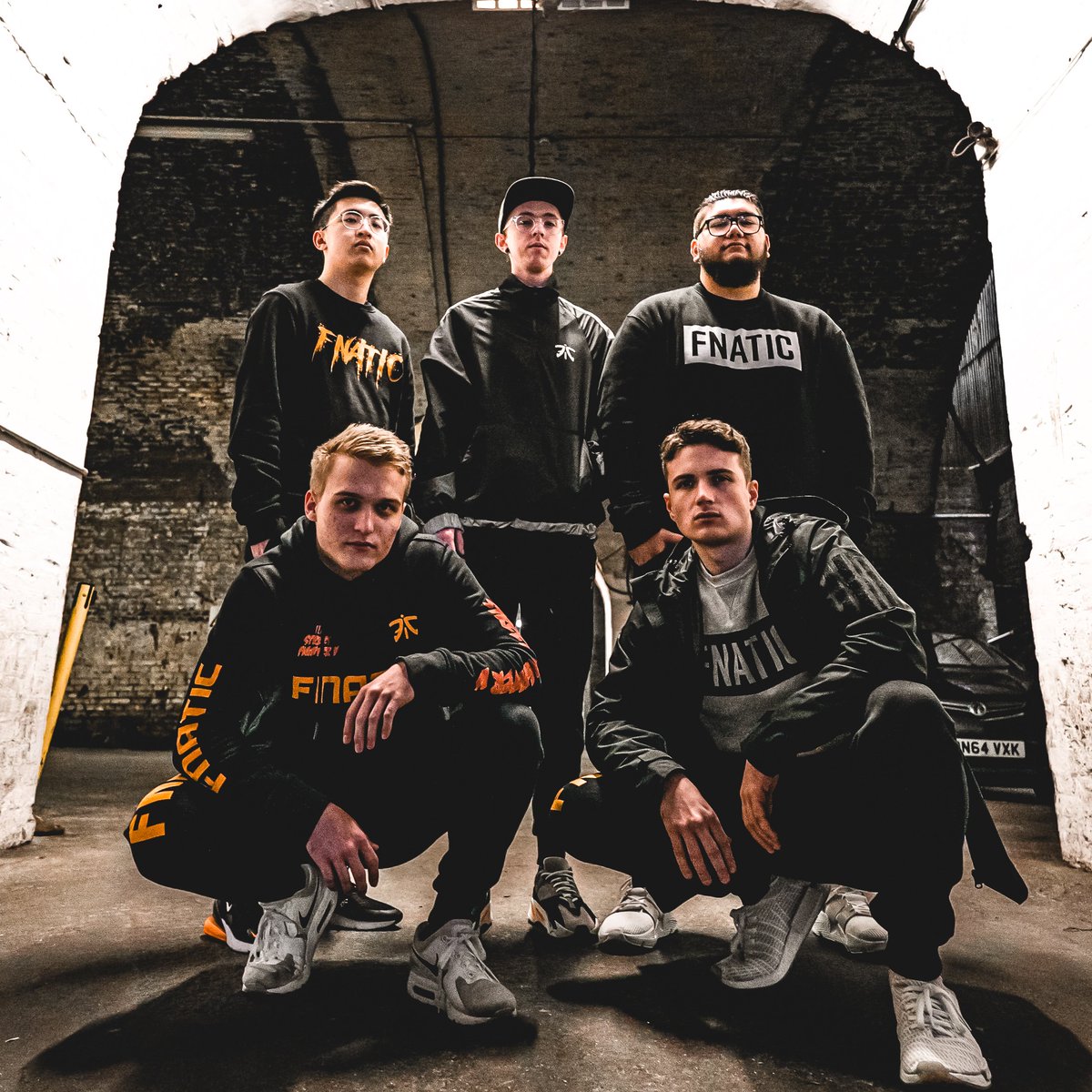 Internationally, the biggest factor in this team is clearly Virtue who consistently shows himself to be one of the best players in any tournament he attends. In his international debut at the 2019 Invitational, Virtue achieved a 1.33 rating and 1.76KD -- the highest in the tournament and a whole 0.33 ahead of his nearest teammate. He followed this up at the Season 9 Finals where he was the only member of his team above a 1.0 rating or KD spread at 1.14 and +14.
The rest of the team are fairly fluid with them having good and bad days throughout an event. Throughout Season 9 alone we saw Lusty at the bottom of the team at the Invitational, Magnet at the bottom during the APAC LAN, and Acez bottom during the Milan Finals with all three later near the top of the team at later events. The one remaining player is RizRaz who previously played as their main fragger on Ash and Bandit, however, with the introduction of Virtue on the lineup he's moved to a secondary entry on roles such as IQ which has fared fairly well for him as he's consistently been in the mid-table for his team throughout 2019.
DarkZero Esports
The DarkZero roster has a lengthy history that largely saw them sit just outside of an international appearance for much of years two and three of R6 esports. Most recently, though, they finally qualified for the Pro League Finals last Season in Milan after finishing second in North America. Unfortunately for them they went out in straight maps against Team Empire, which was quickly followed up by another disappointing finish as they managed just a single victory over Aerowolf at the Vegas Minor before being eliminated there in joint 12th.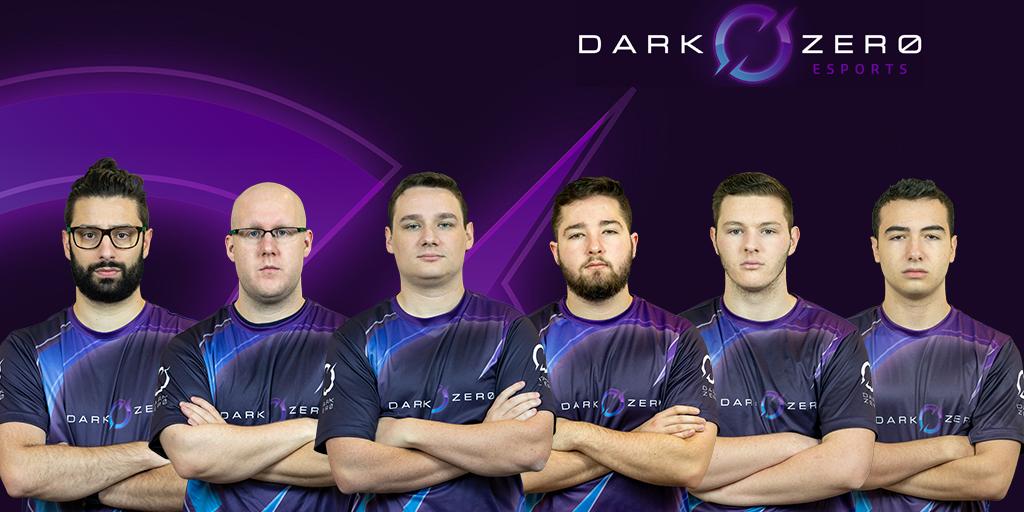 So far this season, there's a clear statistical split in the team as hyper and Mint achieved some of the best stats in the region while Hotancold, BC and Nyx just broke a 1.0 rating. This, however, this has certainly worked for them as they currently sit at the top of the North American Pro League standings with one loss to Luminosity, a draw to Spacestation Gaming and five wins including against most of their main challengers such as Evil Geniuses and Reciprocity.
Similar to Fnatic, many of the players seem fluid in their performance with the lone exception of Nyx who, despite main-ing Jager at the Vegas Minor and Ash across the seven Season 10 playdays so far, has received the worst statistics in his team in both events. This is quite a drastic change compared to Season 9 where he remained in the mid-table on his team, however, the numbers themselves are still inline with the rest of his team and so considering their recent performance thsi doesn't seem like much of a problem for the team
forZe
Finally, Group D has forZe, whom SiegeGG has very little actual statistics for as they have never even played in the Challenger League before. The team has slowly been forming across most of 2019 with them first gaining international attention as Dan from forZe and Shockwave from Empire effectively traded teams just prior to the Season 9 Finals -- an event in which Dan was later crowned the MVP. forZe went on to show that they were also serious competitors as they defeated Team Empire 2-0 in the Russian Major League Season 2 LAN Finals -- the second team to ever beat them in a best-of-three alongside just G2 Esports.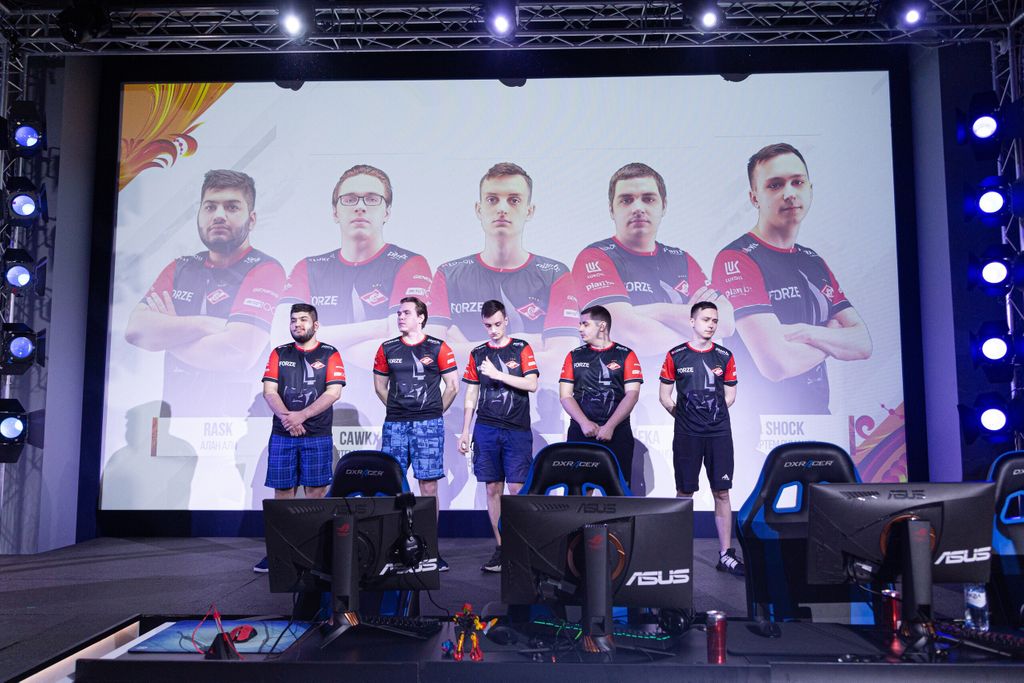 This led them to the Six Major Raleigh open qualifier, in which they defeated Team Vitality twice, both with 2-1 scorelines, as well as a 2-0 victory over Choas to book themselves a ticket to Raleigh. In total, forZe have defeated Pro League teams on Border three times, on Clubhouse and Kafe twice, and on Consulate and Coastline once each. This is remarkable for a 'tier three' roster and shows the depth of the European region.
Head-to-Head
forZe has never competed in an international match, with Team Empire being the only team in Raleigh that they have met before. DarkZero Esports, similarly, has not met any of their group stage opponents. While DarkZero, Fnatic, and FaZe Clan all attended the Pro League Season 9 Finals, they all were in separate quarter-final matchups. In fact, the only prior meeting we've seen in this group was during the most recent Six Invitational between FaZe and Fnatic, in which Fnatic came out victorious 2-1 (7-3, 7-8, 7-2) to become the first team to progress to the quarter-finals.
---
You can find our breakdowns of Group A here, Group B here, and Group C here. Stay tuned for Six Major Raleigh coverage here on SiegeGG, including interviews with each team!