It is the 9th of August 2018. Singapore is having its 53nd National Day celebrations while Chad is gearing up for its 58th two days later. It is also just four days away from the start of the Six Major Paris, the first event under the 'Six Major' banner and only the third Rainbow Six Major in history.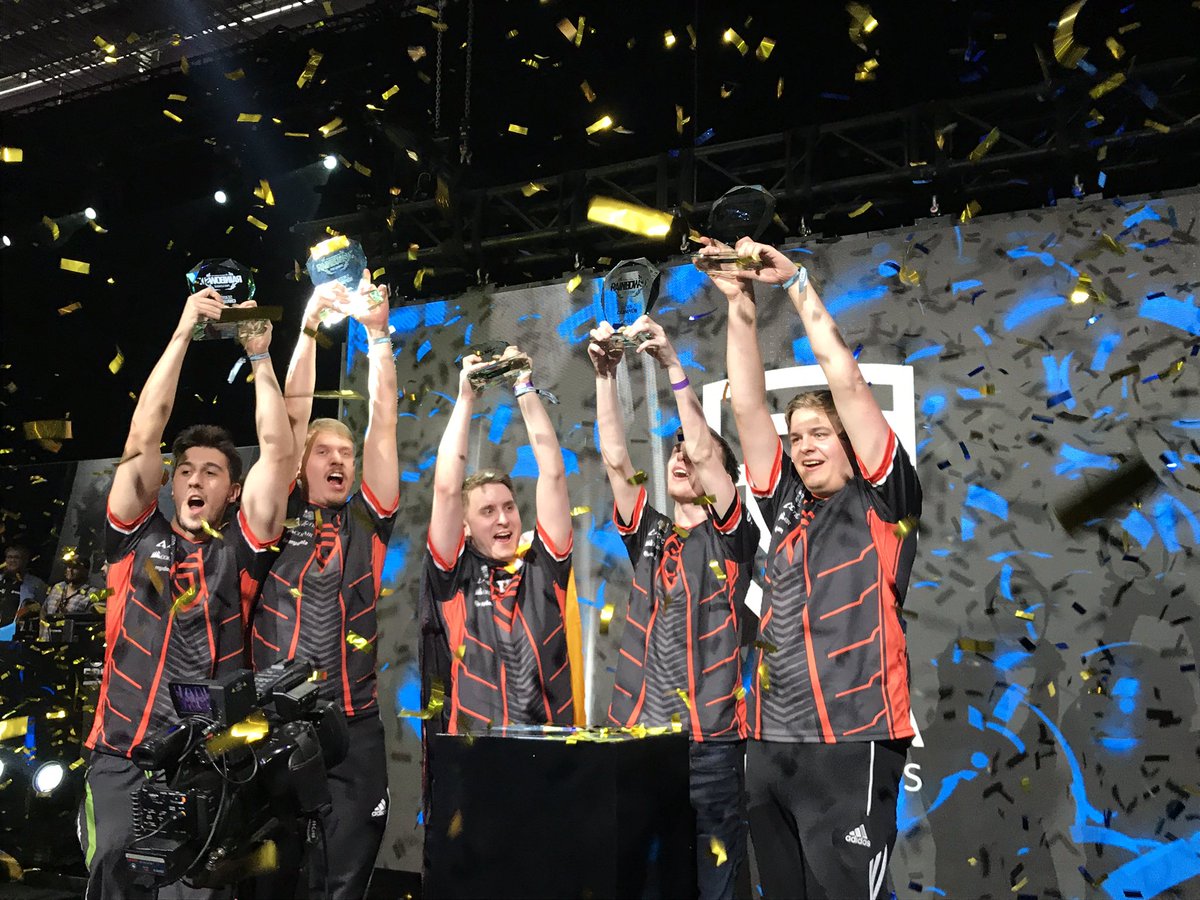 PENTA Sports, winners of the Season 4 and 5 Pro League titles, finalists in Season 7, and world champions after their February reverse-sweep of Evil Geniuses are the heavyweight favourites to win it all. Furthermore, there is absolutely no inkling to anyone that an organisation change is on the horizon -- certainly not for PENTA, whose contract's enormity and length is well-known. December, say the rumours. December is when there will be a fight for their contracts.
G2 Esports, though, are thoroughly disinterested in waiting that long. They know the pedigree of the PENTA roster and, best of all, are one of the giants in global esports. Come 10th of August, at a quarter past six in the evening in Europe, the bombshell is dropped. PENTA Sports' roster has been bought out.
To say that the signing has been worthwhile is an understatement, and here we trace exactly why.
Six Major Paris
Already being the likeliest to win the whole event, being signed by G2 Esports must have undoubtedly added wind to the sails of the now-G2 players. Placed in Group B alongside Ninjas in Pyjamas (NiP), Fnatic, and Mock-it Esports (now PENTA), G2 were given somewhat of a scare by their European counterparts. Despite losing 1-2, Mock-it's map win came on Villa and was a 6-0 washout.
That map, though, would be the only one dropped by G2 Esports in the whole event. Others may have had come to Paris to play, but G2 were there to win. NiP was then brushed aside across two maps, the first being a 6-0 and the second a 6-4. Qualified for the knockouts, G2 had earned a day of rest and careful review of other teams that they were likely to face.
Going up against the French squad of Millenium in the quarter-finals, G2 were happy to repeat the 6-0 6-4 scoreline as they progressed to the semi-finals where they faced a third European opponent in the form of Team Secret. They, too, stood no chance against the marauding G2 who won 6-2 6-3, and booked a slot in the grand final of the event against Evil Geniuses.
Despite Evil Geniuses having pushed G2 Esports' roster to the brink just six months ago, having been one map away from becoming world champions themselves, there were to be no such close-calls in Paris. In the very second round of the game, a Caveira was selected by the now-GiFu player of Joonas "jNSzki" Savolainen and it netted him a three-piece, including an interrogation. The tone had been set, and G2 had no problem holding the note. 6-2, 6-2, 6-2, G2 went the match, and the organisation had its first piece of Rainbow Six silverware.
Season 8 Finals, Rio de Janeiro
Headed back to Brazil, the site of their first failure a year ago, the G2 Esports roster was never more dominant but was also itching to set the record straight. Back then, Ninjas in Pyjamas (then Black Dragons) had ended their slaloming run on home soil, and G2 were keen to prevent a repeat of that. What's more, it had been the Brazilians of Team Liquid that had defeated them in Season 7 in Atlantic City as well.
With Immortals (now MIBR) having emerged as one of the top contenders in Latin America (LATAM) that season, much of the home crowd was excited to see them do what Black Dragons had done -- this time in the quarter-finals themselves. G2, however, were thoroughly on point with their plays and, despite a 7-5 overtime win on the first map, did not struggle too greatly, winning the second by a score of 6-4.
Prepared to face Evil Geniuses, G2 Esports couldn't believe their eyes when Fnatic dismantled the North American squad to set up a date with them. It would be no matter for them, though, as G2 simply seemed unable to put a foot wrong. Inviting a challenge from Fnatic, the Europeans were happy with their strongest two maps being picked and demolished the Australians in the first 12-0 at LAN to get to their second grand final in as many events.
In a second season running, it would be a Brazilian team going up against G2 in the grand final, but this time a fatal mistake had been made on FaZe Clan's part. Playing without a coach, confusion had set in their ranks regarding the map veto system and, as Gabriel "cameram4n" Hespanhol would later reveal, FaZe had believed it to run in the old Ban-Ban-Pick-Decider sequence, rather than the updated Ban-Pick-Ban-Decider sequence. Able to go to Bank and Coastline, G2 had no issues in taking apart FaZe in front of their fans and secured their third Pro League title after a quick 6-4 6-2 game.
DreamHack Winter 2018
Keen to complete the trifecta of Rainbow Six titles -- a Major, a Pro League, and a Minor -- G2 headed to Jönköping, Sweden, to take part in DreamHack Winter. With just fifteen teams participating, G2 Esports were handed a Group A with just PENTA and NYYRIKKI Esports for company and were given the advantage of just needing to win one game to qualify for the playoffs.
Playing against PENTA, they took the first map with relative ease in a 7-1 victory, but were rocked as their former organisation's new roster struck back with an 8-6 overtime victory to push proceedings to a third map. G2 would have no issues securing the win, however, as they responded with another 7-1.
Facing Team Liquid for the first time after the Brazilians had defeated them in Atlantic City, G2 Esports were more than happy to repay the favour, though not before losing the first map in a tightly contested 8-7. G2 moved on with a 7-3 and 7-4 on maps two and three to then face a Team Empire yet to qualify for the Pro League and took them down 7-1 and 7-3 before going up to face PENTA once more.
With both teams only playing for glory for the win, viewers were treated to a great spectacle, with G2 drawing first blood. PENTA, however, were happy to push things to maximum distance in regular time on the second map -- winning it -- and on the third, where G2 Esports completed the first triple crown in Rainbow Six, winning one of each type of event in a calendar year.
Six Invitational 2019
Suffering through a particularly poor first half of the season, knowingly hiding strategies, G2 Esports had been written off by many. 'Gone', they said were G2's chances of retaining the title of world champions. 'Gone', they said was G2's dominance. Still, a staunch few held out hope, defiantly sure that G2 would strike back -- and they did.
Opening their title defence against mantisFPS (now Cloud9), G2 looked as shaky as their detractors had been saying they were, pushed to overtime by a team that worked part-time at McDonald's. Up next against Mock-it Esports (now OrgLess), a quick 7-3 7-3 victory meant that G2 were once again back in business, and had an extra day to rest and understand their possible opponents.
Despite the preparation, though, not even G2 could have anticipated the fight that Spacestation Gaming would bring. Now in a make-or-break, G2 lost the first map 7-8 and were suddenly looking vulnerable. However, as in classic G2 fashion, backs-to-the-wall, the defending world champions responded by taking maps two and three 7-3 and 7-5.
Full of confidence and vigour, nothing could have stopped G2 at that point. Team Reciprocity tried to take on the mantle SSG had left behind, but were thoroughly trounced and G2 Esports were once again in a grand final -- their seventh as a roster, and a fourth as part of the organisation. Team Empire turned up strong and gave them hell on the first map, but it was G2's incredible experience and mental fortitude that constantly kept them in the fight, and secured the marathon 22-round map one.
What followed were, in comparison, simple formalities, as G2 rubber stamped their mark on the Rainbow Six scene for good, taking map two 7-4, and the third 7-1 to secure yet another 3-0 win in the grand final of a Major.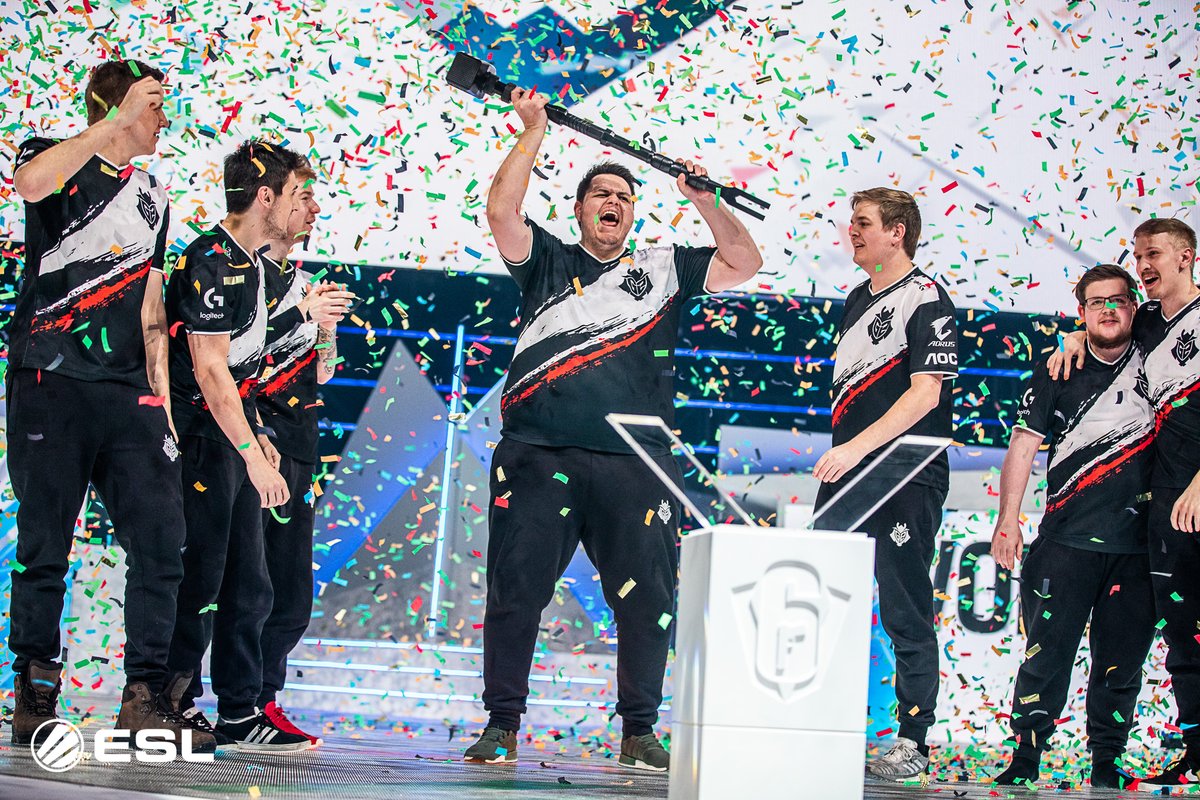 Truly, G2 Esports had certifiably demonstrated that they were the best Rainbow Six team of all time.
Pro League Seasons 9 and 10
Despite their scintillating 2018 and Six Invitational 2019 run, their Season 9 Pro League campaign was unable to be saved. Too much damage had been done in the first half of the season, and a few more missteps in the second half created an eight-point gulf between G2's eventual third position -- tied on points with Chaos and PENTA -- and LeStream Esports' second placing. For the first time in the roster's history, the team would not be at a Pro League Finals event.
As per tradition, every time that G2 Esports had failed, they made a roster change. While previously it had been Niklas "KS" Massierer replaced by Ville "Sha77e" Palola, and Sha77e himself by Juhani "Kantoraketti" Toivonen, this time it was jNSzki being replaced by Aleksi "UUNO" Työppönen. Their first change in a year, this was -- and quite possibly will be -- the biggest change in 2019.
However, UUNO's addition to the team did not solve G2 Esports' seemingly online-only woes. Season 10 has not gone well for them so far, with the team currently in fifth place with just three wins, as many losses, and a draw. It is more than likely that G2 is hiding strategies in pursuit of a fourth Major victory, but even so, the issues are deeper than simply saving the best for last.
G2 Esports are all but out of the running for the Season 10 Finals, which puts their Six Invitational 2020 qualification slightly under threat. They either have to win the Six Major Raleigh next week, run the online qualifiers gauntlet, or ensure that they win at DreamHack Montreal 2019 -- an event that they have signed up for, either for practice, or for insurance.
Nevertheless, G2 Esports are still the world champions and one of -- if not the best -- team in an offline setting. Much as they showed us at the Six Invitational 2019, their online play has little bearing on what they bring to the table at a Major, and it is shaping up to play out the same way in Raleigh. Counting them out could prove to be a fatal mistake as G2 presses on to make it the third Major victory under the organisation, and the fourth overall for the roster.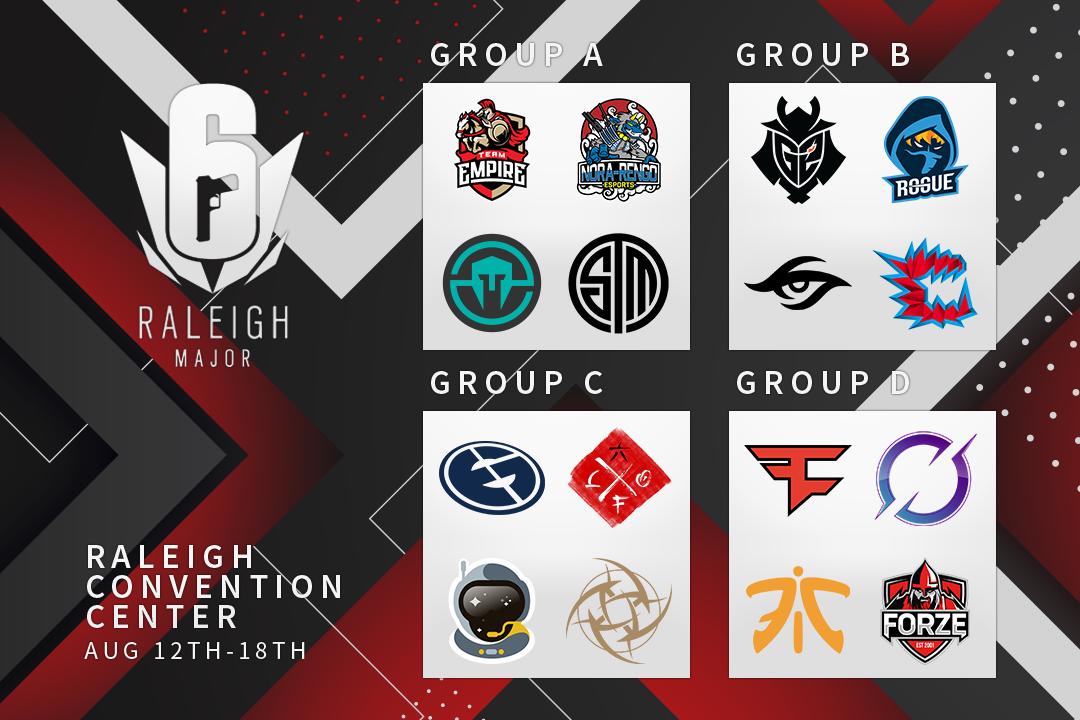 One year on, they have amassed four titles -- two Majors, a Pro League, and a DreamHack, and are now on the hunt for their fifth. It is clear then, that Carlos "ocelote" Rodríguez Santiago and G2 Esports could not have asked for a better team.
---
For more on the G2 roster check out our interview with Pengu here or alternatively you can read our Fnatic: Year in Review from earlier this year right here!