Evil Geniuses have been pretty consistently been the top team in North America and one of the top three in the world since they won North America's first and only Pro League and Major titles back in Year 1 while known as Continuum. Since these victories, the team saw a notable drop-off as they narrowly avoided relegation to the Challenger League in Season 4 before eventually making it back to the Pro League Finals for Season 6 shortly after being acquired by one of esport's oldest organisations, Evil Geniuses.
Since then, this team has been consistently one of the best in the world as they famously were just a single map away from defending their title at the Six Invitational 2018 before PENTA Sports (now known as G2 Esports) pulled off a reverse sweep to claim the title. EG were then once again knocked out by the G2 roster at the Season 7 Finals and the Paris Major grand final in what were two very impressive performances despite the inability to secure the overall win.
Most recently, EG fell short once again at the Season 9 Finals as they lost against Team Empire in the grand final following a huge comeback from the Russian giants. Now, as we approach four of the five players' fifth Major together, the team will be eager to finally best both Empire and G2 and claim North America's first major title in two and a half years to cement themselves as the world leader of R6 esports.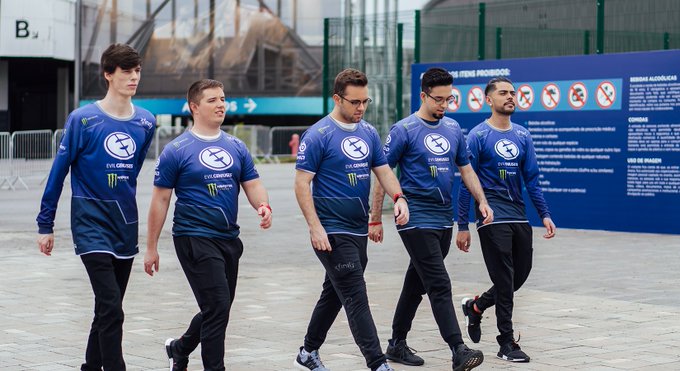 And so, ahead of their Major appearance next week we spoke to their coach, Aaron "Gotcha" Chung, who joined the roster just prior to the Season 8 Finals, to ask how they have improved and what should we expect for this event:
The Season 9 Finals were, according to many, EG's biggest possibility to win their first International title since the Six Invitational 2017 but you fell short. What has the team been working on in the last few months to assure that you are arriving to Raleigh mentally prepared?
Honestly, the Milan Finals were ours for the taking and we should have decisively won against Empire 2-0. I think everybody knows that, even Team Empire. Part of the reason we lost in Milan is due to bad late-game plays on our behalf that caused us to throw away some critical rounds, and the other reasons why I think we lost is simply because we got into our own heads. Milan felt like we beat ourselves more than anything. I still believe we have the best players in the world on EG and we have more than enough talent, ability, and skill to take home the major title.

Over the past few months, we have been working on becoming even more flexible in our playstyles, solidifying strategies, working on our teamwork and adaptability, and general synergy. We feel very confident going into the Major and I don't think there's a single team attending Raleigh that is sleeping on us and doesn't believe we could very much win the entire event.
You've ended the first Pro League half tied in second place with Team Reciprocity but failed to achieve any points against them and DarkZero. What will have to change during the next half in order to secure a spot to the Season 10 Finals?
Best of Ones (Bo1) are not the best format to really judge whether or not one team is better than the other. I think most pros agree that anything can happen in a Bo1 (just look at USN with teams like Rogue, DZ, and SSG falling to tier two/three teams). Just because you won one game doesn't mean that you're the better team.

Apart from this past Bo1 Pro League game against DarkZero, we have always had their number. Reciprocity play a good game overall -- anytime we play them we feel confident but know it's going to be a challenge as well. I'd say that Reciprocity is more of a rival team for us than any other team in NA at the moment.

That being said, we ended the first half of the season tied in points for second along with them. We are in a fantastic position to start the second half strong and make sure we secure a spot to the Japan Finals. I don't think much has to change apart from making sure that we are consistently executing in every Bo1.
Geo has been subbed out for the last few Pro League play days and you have been playing instead. Do you think this has hurt the team cohesion as the full roster hasn't played together in an official game since June?
In some ways, we have continued to progress as a team even with myself as a substitute and in other ways (obviously) having Geo absent can negatively affect the team as well. For instance, I think the strategies we've invented, the synergy we've built, and also our mental game has improved drastically.

At the same time, unfortunately, Geo hasn't been part of that process because he's been gone. However, many people would agree that Geo is one of the top players in the world and I don't think he's going to have any issue reintegrating to our team as we prepare and bootcamp for the Major. If we've performed well even with me as a substitute (acquiring 7 points in 3 games in our regular PL season), we're far deadlier with Geo operating at full capacity.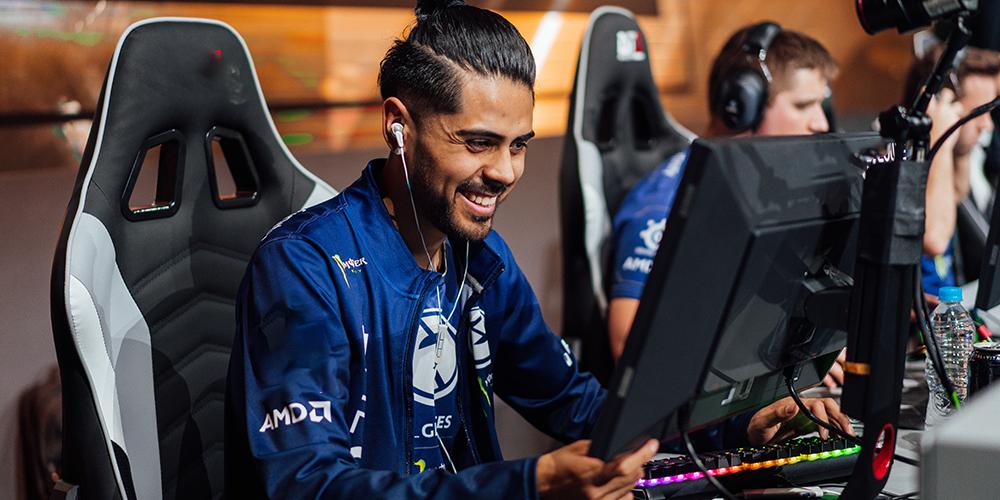 The Raleigh Major Groups were announced just 13 days before the tournament starts. How will this affect your preparation for the Major?
I honestly don't think the late announcement changed much for us. Yes, it's important in some instances to hard counter-strat your opponents and do a lot of VOD review and research and due diligence, but in a group stage format, you need to be prepared for anything.

That being said, we've already done a ton of preparation to get ready for the Major even prior to the groups being announced and we're working even harder now to make sure we secure a clean 2-0 out of Group C.
You've been placed in Group C alongside, Looking for Org (ex-LeStream), Spacestation Gaming and Ninjas in Pyjamas. A big part of the community called this the "Group of Death" immediately after the announcement came out. How do you fare your chances in the group?
As I said in a recent tweet, the only reason why group C is called the "Group of Death" is because EG is in it. We have absolutely no fear of NiP given that we have an undefeated record against LATAM teams and we've played against them before, we are very familiar with SSG and their playstyle, and we have always bested LFO as well.

That being said, although we are very confident going into our group, we are doing absolutely everything possible to ensure we are ready for anything. I hope that both SSG and us make it out of our group to continue to represent NA past the group stages.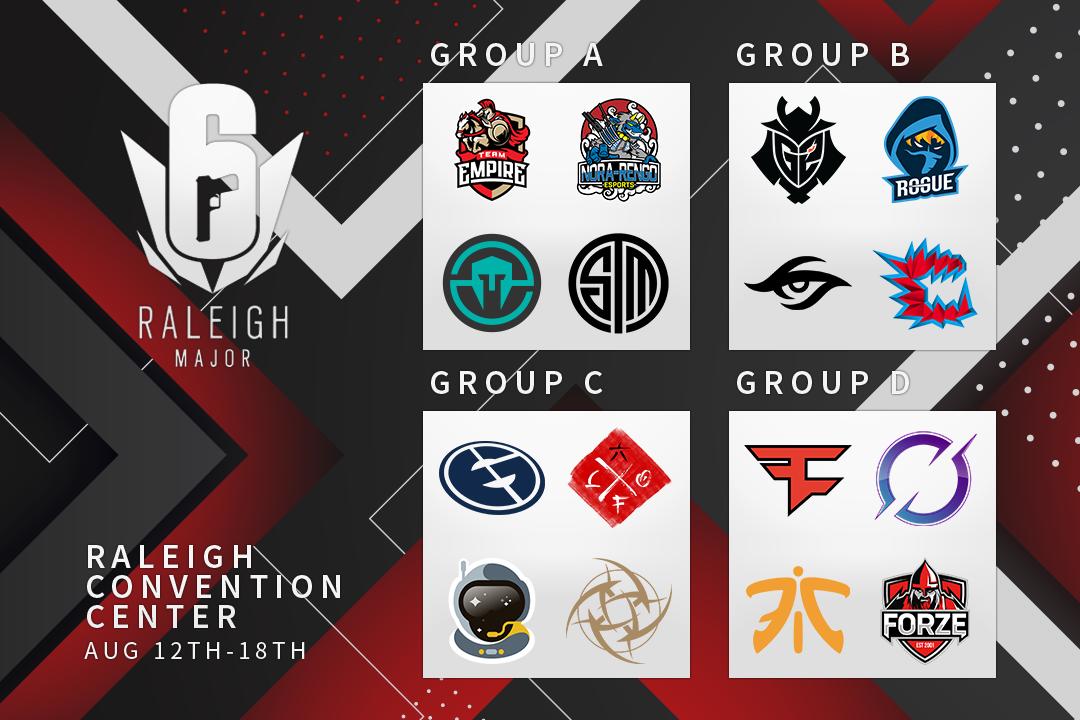 Your first game will be against Ninjas in Pyjamas who you previously faced at the Paris Major but this time the Brazilians will arrive to Raleigh with an unbeaten run in PL in their backs. How will you be preparing for this matchup and will EG's unbeaten streak against Brazilian teams continue?
Although NiP has had a great PL season thus far, we are undefeated against LATAM teams period. So just based on historical LAN performances, I think the burden of this match is more so on NiP than on us. We're going to come and play our game and do all the regular prep we do for any other team and I think it'll be more than enough to hand us the victory.
Is there anything you'd like to say to your fans?
Thank you to all the EG fans out there to continue to love and support the team. We owe you guys a LAN victory and we're going to do everything possible to bring home the Major for everyone who bleeds blue. #EGReady
---
The Six Major Raleigh 2019 is taking place from the 12th of August to the 18th, where Evil Geniuses' will be hoping to get their first major title since the 2017 Six Invitational. For more content on the upcoming major check out the other interviews here or read our Season 9 Finals interview with Necrox here or the pre-Six Invitational 2019 interview with Gotcha here.