Week 3 of the Pro League took place this week so let's take a look at some of the highlights from across the European, North American and Latin American games, with the APAC roundup being found here.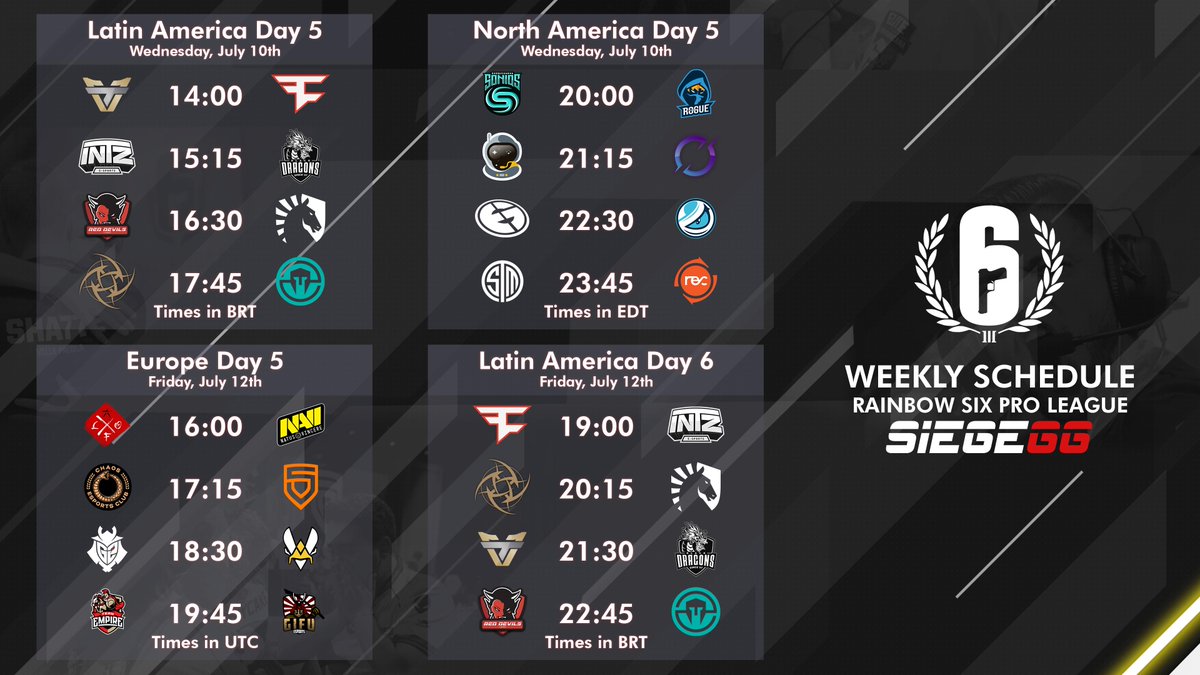 Latin America
The action kicked off in Latin America this week after the conclusion of DreamHack Valencia 2019 for the fifth day of Season 10 action. Of all the four games, it seemed that the casters polled were largely in agreement with one another for three, with only the INTZ e-Sports game against Black Dragons splitting opinion. However, the best viewing was to be found in the first game of the day -- a match that all but one had expected FaZe Clan to win.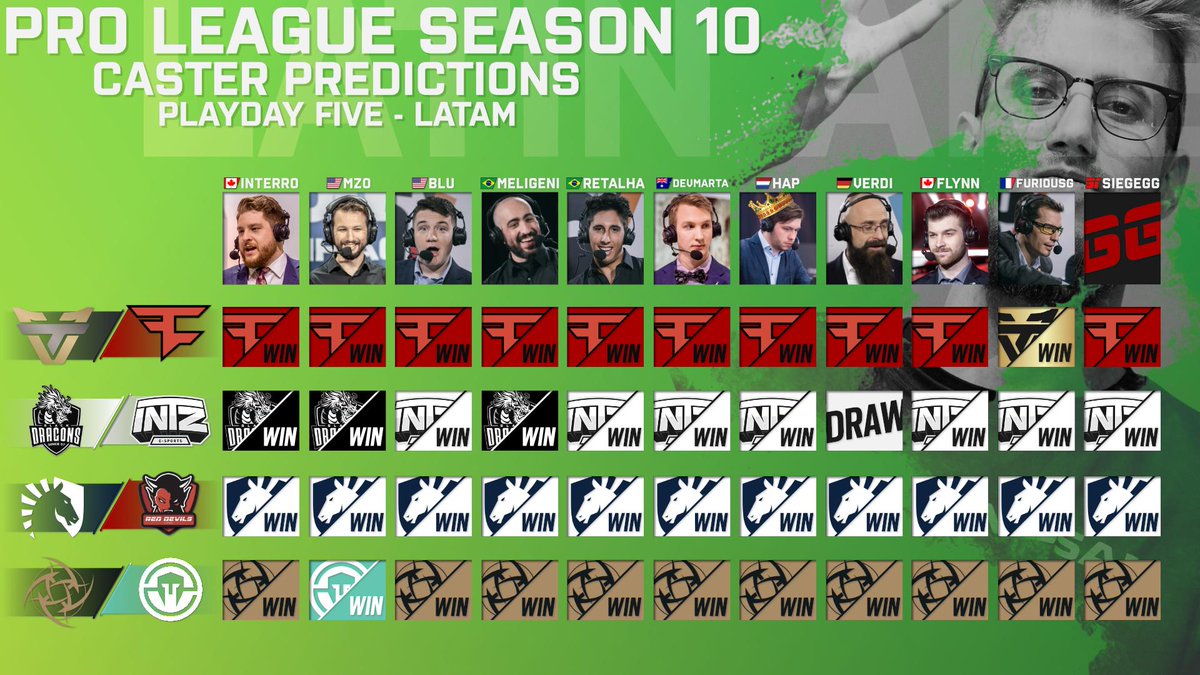 Playing on Kafe Dostoyevsky, viewer opinion was divided whether FaZe had the upper hand over Team oNe, being on attack, or if it was the reverse. Going down to the first floor in the opening round, Team oNe in fact came very close to a win by virtue of a 1v2 clutch from Rhyze, but YooNah shut him down to give FaZe a good start. However, the Pro League rookies soon took a strong lead with four unanswered wins of their own, helped along by a 3k from Rhyze that included a kill while blinded in the fifth round.
Swapping sides, it was Team oNe with the 4-2 lead, but the casters' faith in FaZe Clan would eventually be rewarded as they first survived a near-4k in a 1v3 from LuKid before coming back stronger amidst rehosts to tie things up at 4-4. Then defending on the first floor, it seemed that FaZe had lost the round, but a masterful 1v2 clutch from cameram4n saved them once again, stopping Rhyze's rampage in its tracks. Team oNe pulled back one more round, denying cameram4n yet another clutch -- this time a 1v3 -- but FaZe then won two rounds on the trot to take the win and three valuable points.
On Friday, the sixth play day for the region, it was once again a similar story, with the casters all unanimous in their decisions, except for Team Liquid vs Ninjas in Pyjamas (NiP), which turned to be the pick of all the action that evening.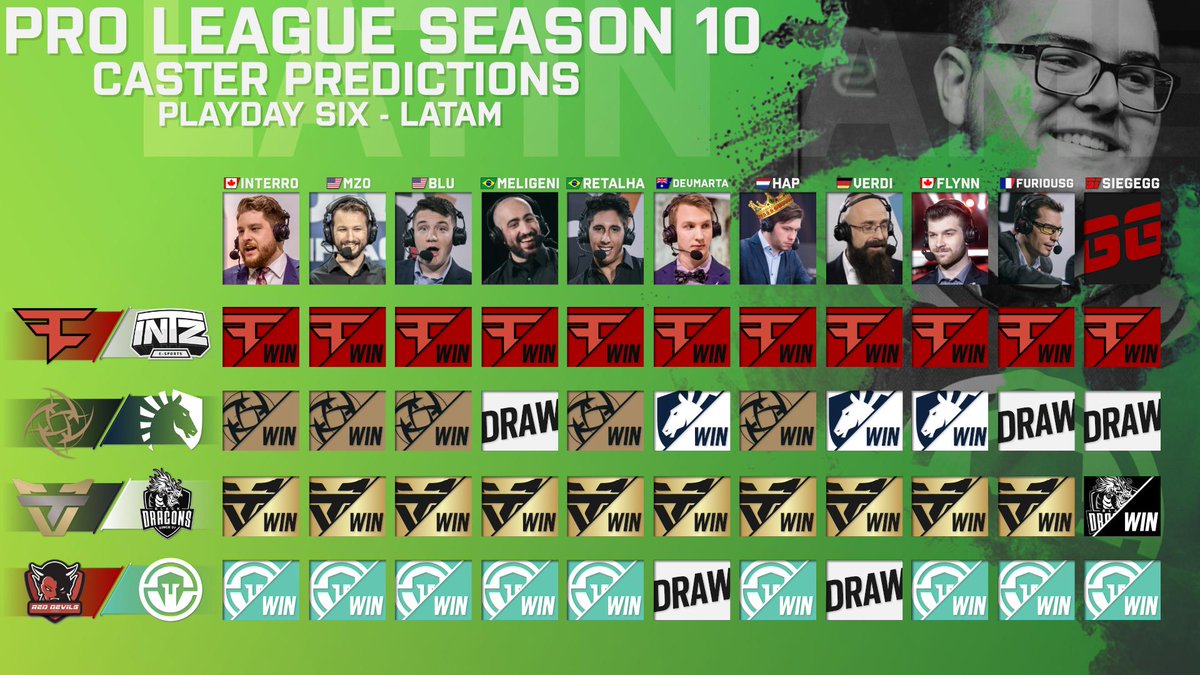 Going over to Border, the game would play out not too dissimilar to the Team oNe vs FaZe Clan matchup. The first round would go to NiP, but a 2v5 recovery from Muzi and JULIO would then be denied by the last man standing, psk1, who got a 1v2 clutch of his own. The game continued with a strong back-and-forth, but an impeccable IQ 4k from Paluh in the fifth round and a 5v4 defuser plant in the next saw Liquid take the first half 4-2.
Just like in the FaZe Clan game, though, NiP reeled Liquid in on attack, tying things up 4-4, but with both teams vying to retake the lead, NESK was unable to convert his fantastic 3k into a 4k as an impeccable recovery from JULIO in the final five seconds saw him retrieve the defuser, plant it, and take down NESK amidst the cover of smoke. NiP then won another round, giving them two match points to play with, and while they lost one thanks to a brilliant 3k from psk1 in a 3v5 recovery, they held on despite a last round disconnect to win the game 7-5.
As such, at the end of this week, Latin America sees Ninjas in Pyjamas pull out a two-point lead over second-placed FaZe Clan, while INTZ e-Sports stays hot on their heels just a further three points back. Team Liquid and Black Dragons both leapfrogged Team oNe after the latter failed to get a single point, pushing oNe down to sixth place.
North America
Over in North America, only one play day took place thanks to travel arrangements and spacing for DreamHack Valencia. With lots of fantastic action over the day -- including the first win for the Susquehanna Soniqs over DreamHack Valencia champions, Rogue, a 7-0 drubbing of Luminosity Gaming by an Evil Geniuses playing with their coach -- the best viewing was to be found in the second game between DarkZero Esports (DZ) and Spacestation Gaming (SSG).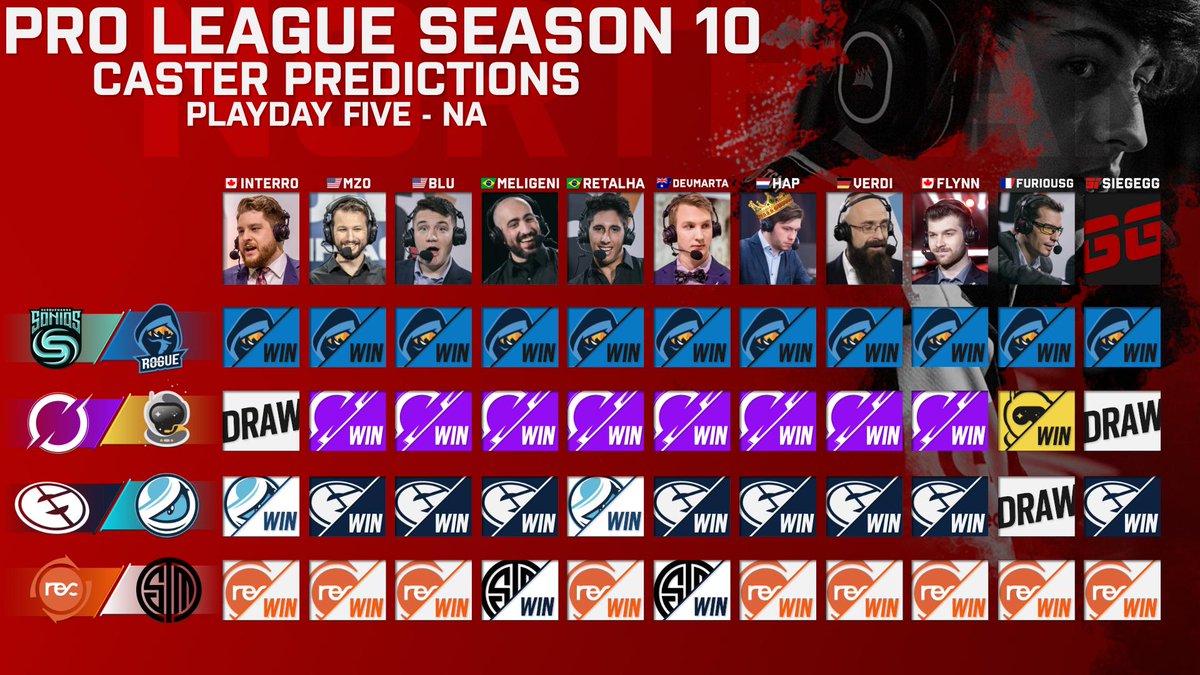 Going over to Clubhouse, a map the casters had said favoured SSG, BC and Hyper helped DarkZero open their account with two kills apiece on the first round despite losing the Hibana on the basement attack. Following that, a strong site take from DZ was rendered useless by Rampy in the second round, coming out from the dirt tunnel to kill Nyx and down the planter, BC, to clutch things out. The back-and-forth continued, but it was SSG to take a 4-2 lead into the half, helped by an excellent 1v3 clutch from ThinkingNade holed up behind Church bar in the fifth round.
The defender-sided nature of Clubhouse then continued to be made apparent as BC then clutched a 2v3 in the basement, but SSG fired back immediately to keep their two-round lead with a strong attack. Another strong attack then followed, but Hyper -- left unmolested on the first floor -- was able to secure a 1v3 clutch with a C4, and keep DarkZero in the game. SSG kept bringing the heat, though, pulling off a near-flawless round to get to match point. However, DarkZero pulled back the two rounds that were required, capping things off by downing the planting Hibana as the time ticked past 0:00, and ensured both teams would get one point each.
Despite the loss, Luminosity Gaming maintains top spot in North America, though Team Reciprocity in second and DarkZero Esports in third have swapped places with each other and are now level on points with Luminosity. Evil Geniuses, SSG, and Rogue maintained their positions from fourth to sixth, but the Soniqs and Team SoloMid (TSM) swapped positions as the former got their first win -- something TSM is still looking for.
Europe
Finally, in Europe, the best viewing was undoubtedly to be found in the third game between recently promoted Team Vitality and world champions G2 Esports -- apparently an unlikely scenario, given that every single caster had predicted a G2 win, with only SiegeGG's prediction backing the French.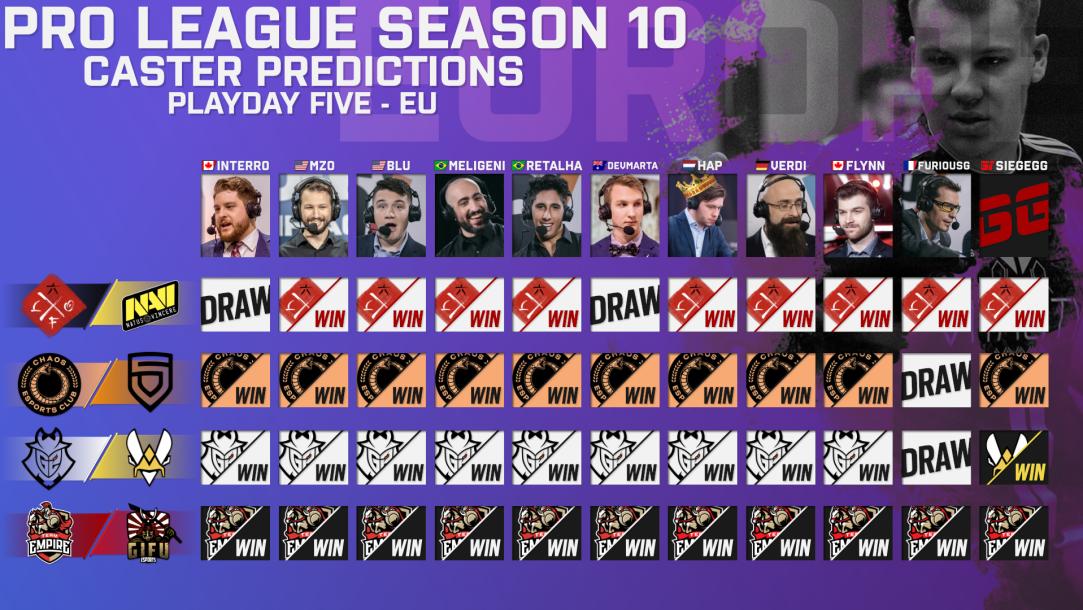 Playing on Bank, G2 Esports started the game with a questionable decision to rush the Archives/Tellers site, but fought back the next round with a more orthodox basement take, and then pulled off a flawless round when attacking the second floor. An extensive runout from stigi, though, capped off a flawless round for Vitality right after, but G2 Esports pulled ahead to win the half 4-2 and looked much like their old, championship-winning selves.
Swapping over to defense, G2 Esports curiously chose to defend the Open Area and found great success there, winning the round with just BriD left alive on Vitality's side. Now up 5-2, it seemed certain that G2 would be getting the three points. A poor defense from G2 was then nearly rescued by captain Fabian, but BiBoo's third kill in the round onto him put that attempt to bed.
BiBoo would continue to be the star of the show, clutching a 1v2 to collect four in the round after a near post-plant recovery from Pengu and Goga. Vitality kept marching on, pulling back round after round, and somehow managed to win all five rounds needed without dropping a single one to take home the three points, and hand G2 Esports yet another defeat in the season.
This meant that Looking For Org continue to reign supreme over Team Empire at the top of the table, with just two points separating the two, and Team Vitality has rocketed to third place over Natus Vincere, though the two are level on points. Beneath them, Chaos have got ahead of G2 Esports who have slipped to sixth, while PENTA Sports and GiFu eSports see no change in their points or standing.
---
And so, here's our roundup of the three main region's Pro League games. Check out the APAC news roundup here for full updates on everything that happened in the region.