Opinion - Any opinions expressed in this article are that of my own and not necessarily representative of the rest of SiegeGG's staff.
Over the last few weeks, we've seen two organisations leave R6 esports -- LeStream Esport and mousesports -- with many people attributing this simply greedy organisations, rather than looking at the root cause of both their entrances and exits from the scene -- the pilot program.
Let's take a look at this hugely influential system in R6 Esports to see what it is, how it's changed and why it is being blamed for these issues today:
Jump To:
What is the Pilot Program?
For those unaware, the "Pilot Program" refers to a revenue share program of cosmetics in the game with select organisations. These initial 11 organisations seen below each received a weapon skin, charm, headgear, and uniform you could buy from the in-game store, with the organisation receiving 30% of the revenue of their team's cosmetics.
As well as this, the Pilot Program offered these 11 organisations a split of the revenue made from the sale of the golden Pro League bundles (seen below) with:
Ubisoft taking 70%

The 11 organisations splitting 21%

9% going to the Six Invitational prize pool
While that might not sound like a lot, this 9% as well as 30% of the Road to S.I. pack revenue ended up totalling over $2 million in just six months, meaning a spot in the pilot program is likely worth $300,000+ for each organisation involved and hence can fund a roster pickup alone.
Creation and Effect
The Pilot Program was revealed in a dev blog back on June 5th 2018 and launched with the organisation weapon skins and charms on September 4th 2018 to coincide with the Operation Grim Sky release. The org uniforms and headgear were then added for the eight remaining participants (as Vitality had been relegated to the Challenger League, SK Gaming had left the scene, and mouz got theirs later on after briefly leaving the scene) on December 4th alongside the Operation Wind Bastion release.
However, while that was when they were released, they had been sorting out contracts, advertising the program and creating designs for at least a year prior to this as stated by Evil Geniuses' COO on Reddit. He attributed it as one of the many reasons they joined in November of 2017, saying, "we were pitched the future pilot program when we were considering picking up our roster". At the time, the signing of Continuum by Evil Geniuses was easily the biggest organisation entrance in the game.
Because of this, we saw the huge jump of massive organisations in the first few months of 2018, which saw the entry of Team Liquid, FaZe Clan, Counter Logic Gaming, SK Gaming, Fnatic, mousesports, and the new Team Vitality lineup. These made up six out of 11 of the eventual Pilot Program teams, with PENTA, Rogue and EG already in the scene and Immortals and Ninjas in Pyjamas joining at the end of Season 7. It is highly likely that they were all greatly motivated by the pilot program.
Just like EG, many of these organisations had many other reasons for the pickup such as Vitality selecting a lineup that had not just spent three months in the Challenger League, or Team Liquid's pickup, meaning the organisation also acquired the hugely popular BF4 and Siege streamer of ziG. However, the promise of literally $300k+ acts as a backup -- even if they don't have such great faith in the scene, a pickup is an investment into the Pilot Program.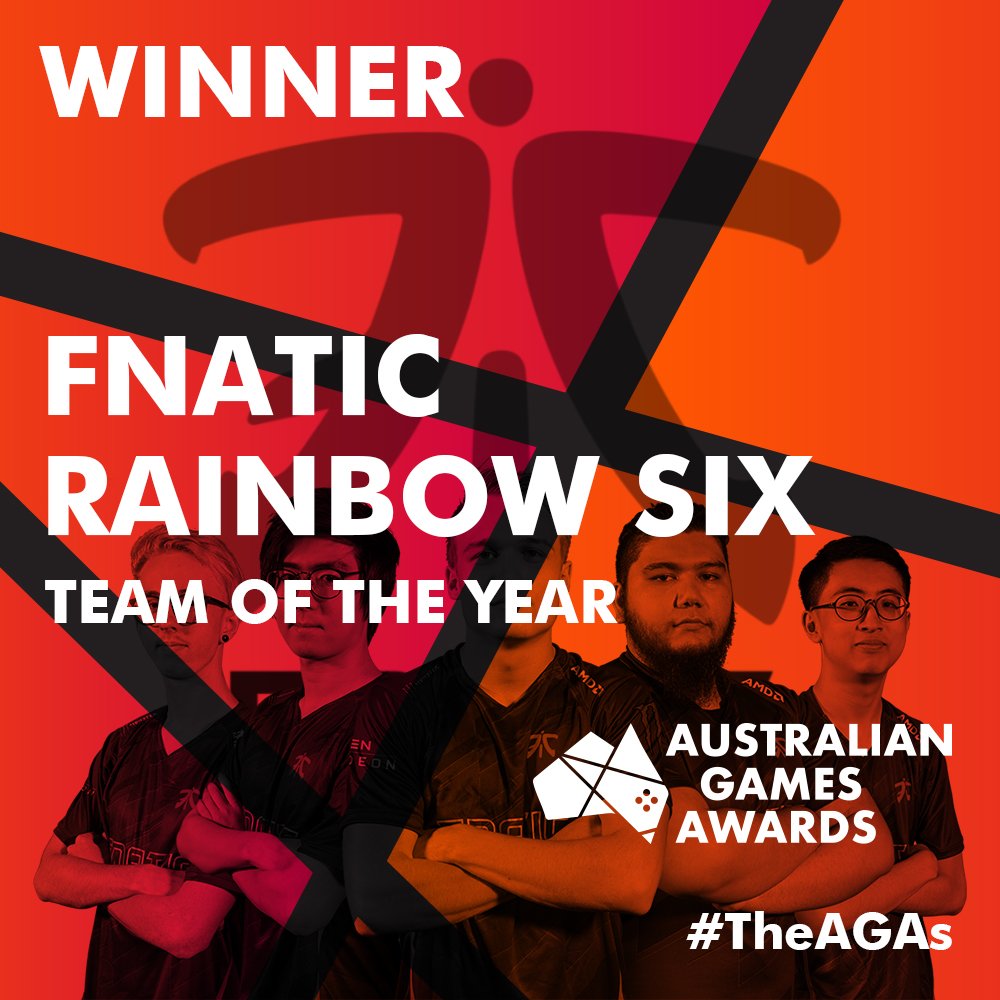 These new orgs have brought with them legitimacy, advertisement, boot camps, and actual wages to the scene, which is undeniably a good thing regardless if their intentions when joining were 100 percent "pure" or not. The Pilot Program undeniably changed R6 esports for the better, but there are issues which have come to light into Phase 2 of the program:
Phase 2 and the Future
Following the success of the program, Ubisoft announced 16 teams would be invited to its next round and set out an altered revenue share split (seen below) as well as new and somewhat clear selection criteria, which basically charged interested orgs to answer questions and requests such as:
Why is your organization interested in Rainbow Six Siege?

Describe how you plan to activate your existing fan base around your Rainbow Six Siege activities.

What is your mission statement?

Please provide a report of your social media status and analytics for the past three months on all platforms you plan to use for promotion of Rainbow Six Siege esports.

What is the base salary you offer to each of your Rainbow Six Siege players?

What support staff will your organization provide to assist your Rainbow Six Siege roster?

Show us how you would provide coverage and promotion for your team in the Pro League on a typical match day.
The full list of criteria can be found here.
The idea was very clear -- they want to promote the best organisations in siege by interaction, support and interest in the game, rather than just the biggest names who pick up a roster for the Pilot Program but then never interact with it and ignore the scene (as many accused SK Gaming of doing), as this doesn't help the game in the slightest.
There is a very clear issue with this, though -- the team limit. While Ubisoft simply can't create designs for every organisation in R6, the Pilot Program is clearly a huge consideration when organisations consider picking up a team and since the Phase 1 teams were confirmed, we've had the following ten organisations join R6; Cloud9, G2 Esports, Team Secret, LeStream Esport, Team Empire, Rise Nation, Team SoloMid, Luminosity Gaming, Natus Vincere, and Team Reciprocity.
These ten, along with the ten remaining Phase 1 organisations and the fairly successful "legacy" organisations of Spacestation Gaming, Mindfreak, Chaos and Black Dragons, make up 24 teams that probably expect to be involved in the Pilot Program to some degree, meaning that some of which will miss out.
If an organisation bases their pickup partially on the economics of the extra $300k+ and then finds out this money will never materialise, you can't really blame an organisation for leaving. They invested in the scene and now learnt they won't get the return they expected so why would they invest further?

Another issue is the timeframe. We have 16 solid organisations to fill the slots, but with three major org-less rosters in the Pro League right now by the time Phase 3 comes around, we'll likely have a load of new major organisation waiting for their payout and no room to fit them. This is obviously a very nice problem to have -- too many top tier organisations in the game to fit -- but it's a problem nonetheless if it's going to lead to yearly pre-Major departures of those organisations that didn't quite make the cut.
Solutions
A number of solutions have been suggested by community members recently as a simple fix to all the Pilot Program's issues, but none are as easy as some make out.
Community Skins
As suggested by the ex-Team Secret player of Lacky and the coach of Looking for Org (previously known as LeStream Esport), Crapelle, the skins could be designed and made by community members, limiting the workload on the Ubisoft developers and expediting the process, allowing more teams to get involved.
This is nothing new, as R6 already has community designed skins in the game made by the designer Zoe Love, and by getting a load of known community artists together to create the skins, you don't need to go through thousands of "sub-par" entries, allowing you to make skins of dozens of the top teams in R6.
This idea, however, is being taken backwards -- while organisations seemingly originally had a major say in their designs, with NiP coming up with multiple charm designs alongside Ubisoft before deciding on the final one, Ubisoft has seemingly now taken control of much of the process, with the org just giving feedback, according to the Head of Team Operations at G2 Esports.
This is probably due to two reasons. Firstly, they not only want to limit teams due to the workload, but also to ensure the revenue share isn't being split across 30+ teams, which would limit the incentive for any of the orgs to stay in R6. Secondly, as they've increased the number of teams in the Program, they have likely taken it in house to expedite the process.
While having community members design skins can get them designed quicker than otherwise, you then have to program them into the game, create contracts with all the new orgs, market them appropriately, and ensure there are no issues with them which are an issue when you're already dealing with 16 separate parties for this Program already.
The design of the skin is just one part of the process, so while I'd love Ubisoft to implement more community made skins, this is unlikely to be the solution as it just exacerbates all the other issues.
Set Criteria - All Invite Qualifying Teams Get a Skin
The obvious pull for this solution is that it rewards the best teams in R6, but this would likely cause more problems than it'll help with.
At the moment, over half of all the Six Major 2019 teams have been determined, yet Team Liquid, Ninjas in Pyjamas, Cloud9, Team SoloMid, Luminosity Gaming, Immortals, Natus Vincere, Team Vitality, and Team Reciprocity have yet to qualify -- just to name a few -- with many of them unlikely to at all. There is so much uncertainty surrounding who will make a Major that a lot of the huge organisations we have seen enter R6 would simply leave the scene.
If you're banking on the Pilot Program to make the pickup worthwhile, and there's a 50/50 chance each year that you won't be included (there's only one spot remaining in LATAM between both NiP and Liquid for instance), then that math just doesn't add up. We'd likely see the very best orgs fill out the top two or three teams in each region and the return of the less-than-reputable organisations seen in the Pro League during Years 1 and 2 in the lower half of each region's Pro League as the promise of the Pilot Program disappears for all but a few teams.
This "solution" also doesn't solve the scarcity issue. 16 teams would still be included no matter how many great new orgs join the scene, which wouldn't help orgs like mousesports as they wouldn't have been included in the program either way.
Pilot Program Alternatives?
While designing, programming, testing and contracting 16 whole new skins, uniforms, headgears and charms every year seems to be quite laboursome, creating stickers as seen in CS:GO and @Candor's R6 opinion piece earlier this year, would likely be an easier option.

Stickers for organisations or individual players/content creators are a) easier to make than full reskins of guns, b) would be popular if universal, c) can be advertised via a similar revenue share system and d) a lesser alternative to the Pilot Program for organisations.
It's currently all or nothing for orgs -- they either make it into the Pilot Program and make piles of cash or they don't make it in and they leave the scene. This is obviously terrible. By creating stickers as this, mid-way option mid-tier orgs such as DarkZero, Black Dragons, LeStream, or mousesports -- who all have huge fan bases of their own -- can earn money off of the sale of these cosmetics which hopefully can keep orgs happy and in the scene while offering Ubisoft piles of money to invest into prize pool and production, and give fans a nice cosmetic to buy for your guns.
For instance, they could produce a sticker for every Pro League team from NA/LATAM/EU/APAC LAN and split the revenue of the sales of each, as well as offering player stickers to each event's or Pro League week's MVP. Then there's an extra boost of revenue for the best teams going with the very top also going into the standard Pilot Program system.
The Future of the Pilot Program?
At this point, nothing's going to change for Phase 2 no matter how much the community complains, so we just have to hope no other major organisation will be leaving the scene because they failed to make it into the Pilot Program. The teams involved will be revealed at the Raleigh Major next month during the esports panel, with the cosmetics likely going on sale at the start of the September update which will also see operators from Peru and Mexico enter the game, as well as a rework of the map "Kanal".
Going into Phase 3, I do hope they at least widen the team limit further or simplify the process as I don't quite understand how an organisation with 200,000 Twitter followers which flies its roster to every LAN it wants, constantly Tweets about them, finished last season in the top eight globally, and provides the lineup with constant boot camps and employs three members of staff can be excluded from the system.
As for situations like that of mousesports, this will continue to happen year on year until R6 esports isn't reliant on the Pilot Program to support top tier organisations. Until then, the Program is working well at propping up the teams and players in here now.
It's truly a great system, just one that can't support its own success.
---
Disagree with what's been said? Leave your opinions in the comments below and be sure to keep an eye out here for all future roster changes as well as to keep track of the futures of Looking for Org and GiFu Esports.